Environment
Features
Solutions & Development
Seeds Of Hope: How Tree Planting Is Making Kano Green
A tree planting initiative is promoting environmental sustainability and combats negative effect of climate change in Kano State, Northwest Nigeria.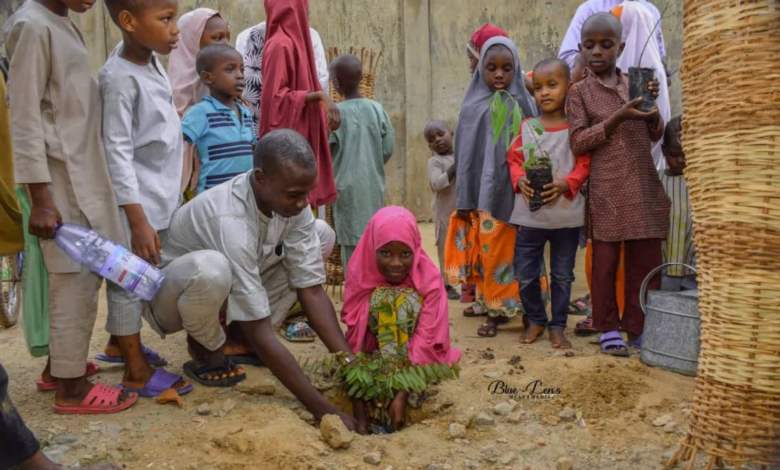 Dahir M. Hashim could vividly remember a time when Kurna, the place of his birth, was a lush and verdant landscape. Trees of all shapes and sizes dotted it, providing cool shade and a sense of peace and solitude in an environment that was often loud and chaotic.
Kurna itself, which means a thorny tree, was one of the many places in Kano State, Northwest Nigeria, named after trees adorning their areas – others included Dorayi (locust-bean trees), Durumi (a variety of fig-trees valued for their shades), Kuka (baobab tree), Giginyu (palm trees), and many more.
These trees stretched from the inner town of Kano, from Gwammaja all the way to the outskirts of the city, connecting places like Rijiyar Lemo and Ungoggo to Dawanau.
And beyond these trees lay the vast and sprawling Aminu Kano International Airport and its neighbouring Bukavu Barrack, home to thousands of other trees that contributed to the lush green landscape of Kano city, providing fresh air to the residents.
From Bukavu Barrack, one could see the old Kano city walls (Badala) in Kofar Ruwa and the date trees which appeared to be reaching up to the heavens, their branches and leaves rustling in the gentle breeze, in place surrounding Dala hill and where North African Arab expatriates used to live in Dandalin Turawa.
But as the years passed, something changed. The trees began to disappear, one by one. They were cut down and replaced by residential houses and other buildings, until all that remained were a few lonely saplings struggling to survive. That idyllic scene is now a distant memory.
Hashim lamented this loss, remembering the days when Kano was described as a "garden city" by European explorers, with its distinctive wetlands, agricultural lands, and green open spaces. All of this was now gone, replaced by a crowded and chaotic landscape filled with the hustle and bustle of human activity. The once-verdant city was now a shadow of its former self, and Hashim could only wonder at what had happened to the world he had once known.
"In Kano today, more than half of the population lives within the metropolis, accounting for 60-70% of the economic output and employment data of the state," he said, adding that this was a result of rapid population growth and changes in urban land governance.
It was not only the missing trees that worried him, but their devastating effect on human lives and the environment. He read about an overall temperature rise, as the trees were previously able to provide shade and regulate the local climate.
"Trees play a vital role in cleaning the air, absorbing pollutants and releasing oxygen. Without the trees, the air in Kano state has become polluted and unhealthy to breathe, leading to an increase in respiratory problems and other health issues," he said.
A report released in 2019, had shown that Kano state has the worst air quality in Africa. According to the report, Kano's air "was more than 10 times above the maximum limits recommended by the World Health Organization (WHO) – 53.4 micrograms per cubic metre [μg/m3] of ultra-fine particles of 2.5 micrometres or less in diameter which are linked to stroke, lung cancer, heart disease and respiratory infections."
As a medical doctor working at Murtala Muhammad Specialists Hospital in Kano, Hashim has treated countless patients who have suffered from respiratory problems such as asthma, bronchitis, and pneumonia. These conditions, according to him, can be debilitating and even life-threatening, and they often require extensive treatment and care.
"I have seen firsthand the devastating impact that lack of trees can have on respiratory health," he told HumAngle, adding that one of the main causes of respiratory problems in Kano State is air pollution, which is often exacerbated by a lack of trees.
Hashim also recalled that, in 2003 when he was very young, a torrential rainfall flooded his father's and relatives' farms in Auyo, Jigawa State.
He used to think that the disaster happened by accident due to natural outcome, but later he learned that trees play a vital role in absorbing and slowing down the flow of water, as their roots help to anchor the soil and prevent erosion. Without the trees to absorb the water, the excess water can flow more quickly and cause flooding in low-lying areas.
Those problems worried him but he didn't act in a systematic way until in 2018 when an idea struck. He felt he could start an organised campaign to bring back the old Kano he cherished through tree planting and that was when his organisation, Panacea Foundation, was born.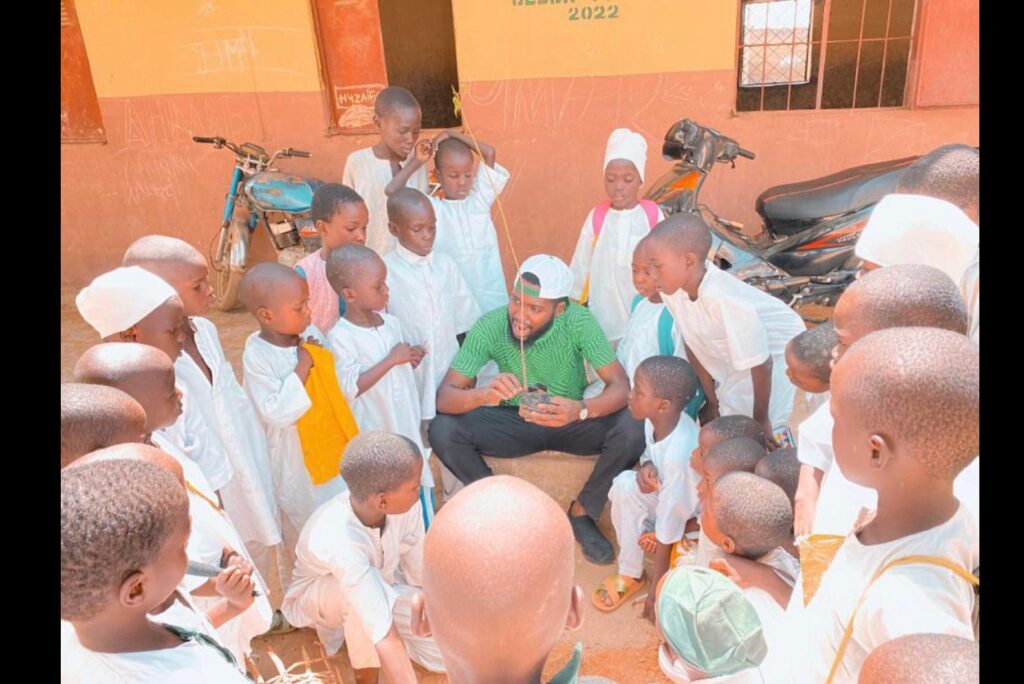 Let's green-up Kano
The need to plant trees in Kano State was not entirely Panacea Foundation's idea. Around 2017 there were many social media campaigns to do so but there was no particular dedicated organisation steering their activities.
What was there was a group of social media influencers and climate activists from Kano who came up with a campaign to plant trees in Kano city. They were successful in raising awareness and planting many trees through #PlantATree campaign, but there was a problem.
Hashim was one of those activists. He felt there was something missing in the campaign that could make it sustainable and take it to the next level. So, in 2018, he came up with the idea of creating an organisation that could make the campaign sustainable and take it beyond the internet.
In that year, Panacea Foundation was founded and it immediately started working on a sustainability plan for planting trees in Kano city. Instead of #PlantATree, he came up with another campaign that took the initiative to the grassroot level. He called it #GreenUpKano.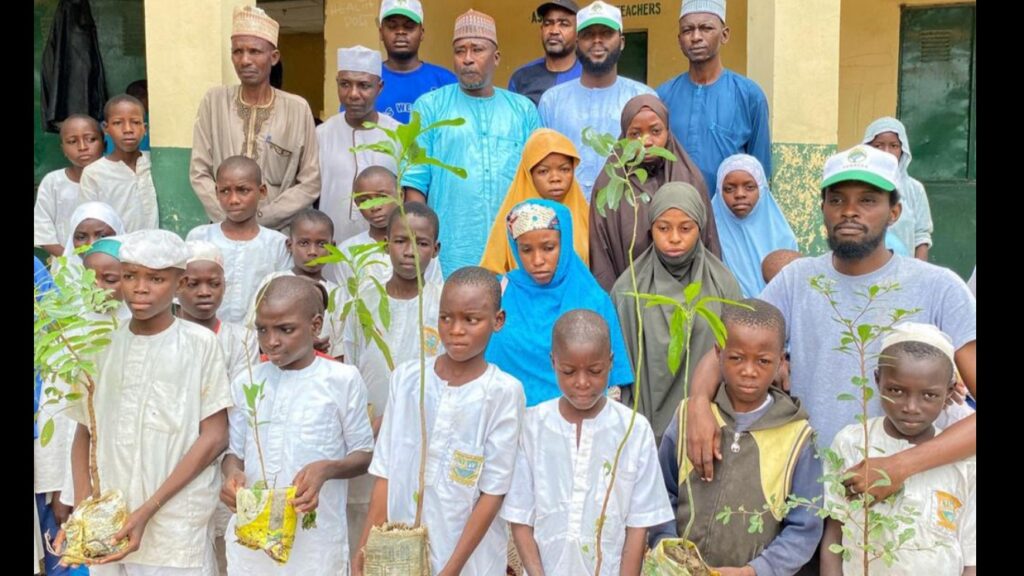 Hashim and another team of volunteers, started involving "farmers, traditional leaders and school children" in the campaign – something that was not done before.
"We assist them in comprehending the idea of climate change and the role they can play in reducing its consequences," he said.
Since then more than 200 traditional leaders have taken on the responsibility of opposing tree-cutting and supporting reforestation initiatives in places where trees were previously removed.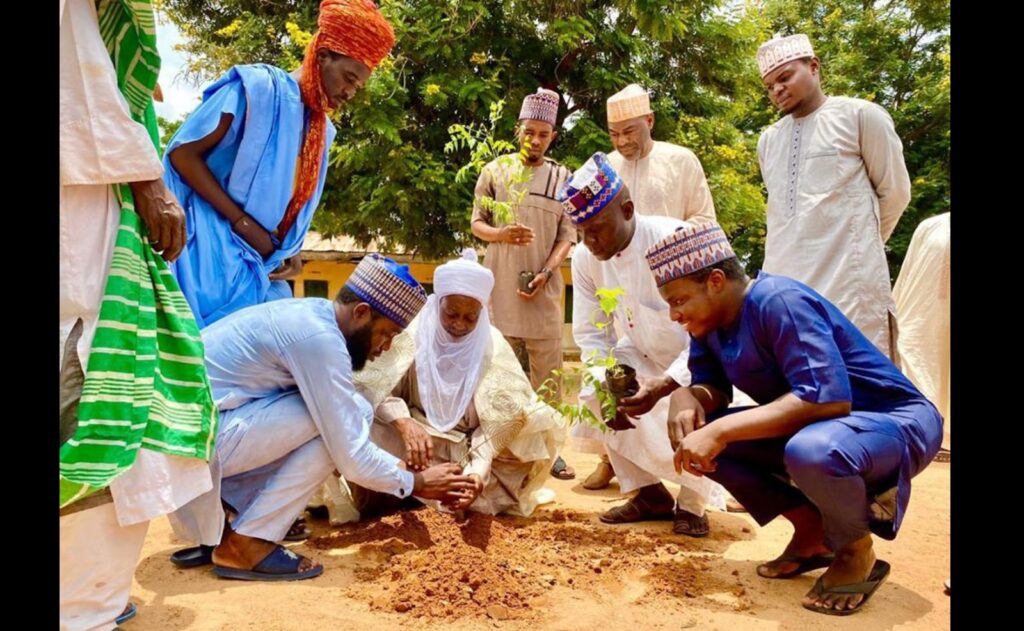 For the farmers, the foundation educated them "about the idea of preserving native plants that naturally sprout on farmland," Hashim explained, adding that "we sensitise them on the negative effects of clearing land solely for the goal of planting crops for profit without taking note of sustainability."
What about transferring ideas? The Foundation reached out to young people through the "Catch Them Young" project, going to schools to educate students about the value of planting trees and preserving the environment. "These efforts are helping to create a more environmentally conscious community in Kano," he said.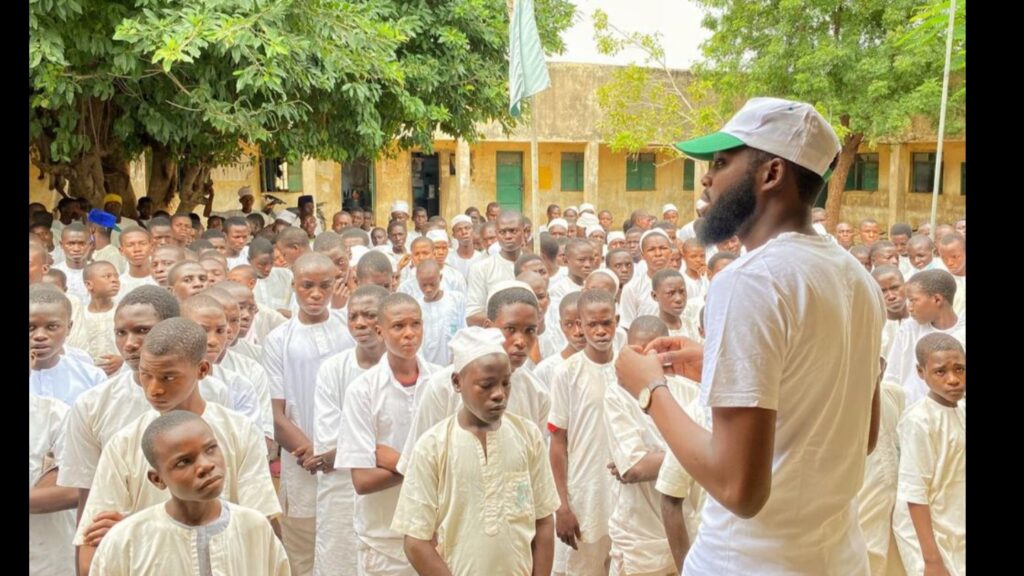 It didn't stop there, the foundation has featured in radio and television programmes targeting local audiences to understand the importance of planting trees and the disastrous consequences of removing them and, according to him, the little efforts yield positive results.
"In my perspective, there isn't much that one can do to stop climate change. Our combined efforts are what will enable us to achieve our shared objective of saving mother earth," he said.
Not just talk
Panacea Foundation didn't stop at campaigns but joined hands with local communities in planting trees. They counted more than a hundred thousand trees planted in just three years, mostly in schools and other public places such as cemeteries and roadsides.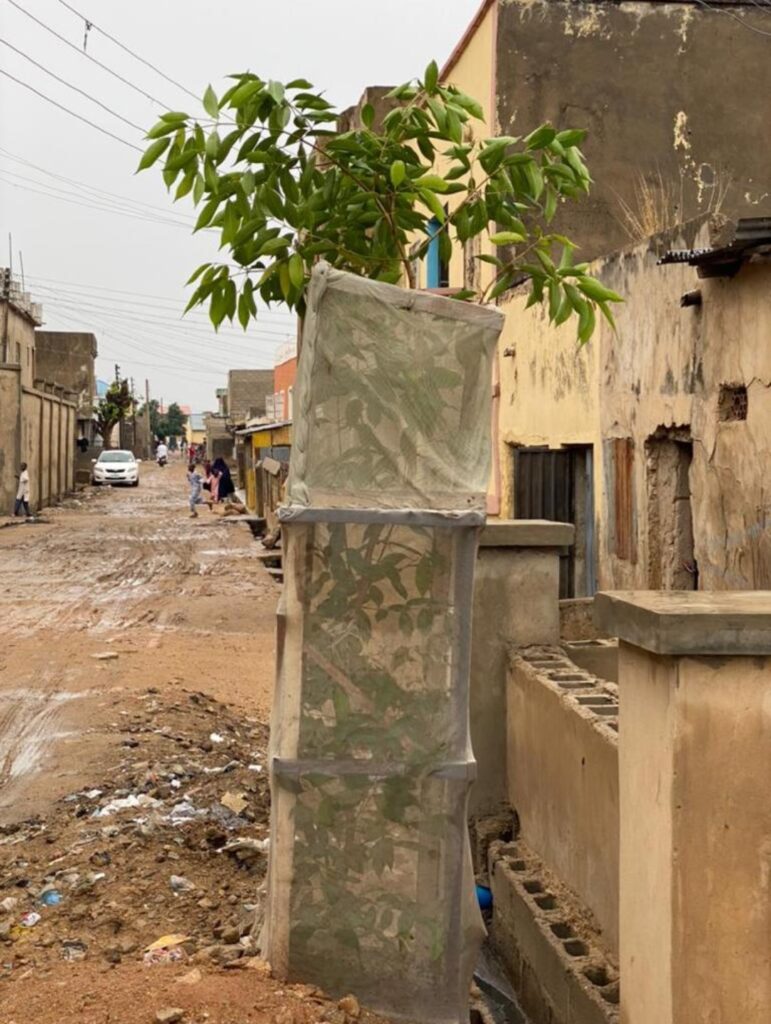 To make this project a success, the foundation knew that they would need to work closely with the government and other stakeholders. They began by reaching out to local authorities and seeking permission to plant trees on public land or in other areas where they might need to access resources or infrastructure.
The government was supportive of the project and provided the necessary approval and permission for the foundation to proceed. They also provided in-kind support which helped to make the tree-planting project more feasible.
"Through research and needs assessments, we identified suitable sites for planting and assessed the environmental impact of the project, and developed strategies for long-term maintenance and care of the trees," Hashim said.
In addition to working with the government, the foundation also built partnerships and networks with local schools, community groups, and other NGOs. These partnerships helped to create a sense of community ownership of the project, and many local volunteers and community members joined in to help plant and care for the trees.
For the tree planting project, the foundation began by identifying areas in Kano State that were in desperate need of tree planting. These were usually areas that had been deforested or were facing severe environmental degradation.
The foundation then worked with traditional leaders and community leaders to identify suitable sites for planting and to secure the necessary permissions and support from the local authorities.
Once the sites were identified and preparations were complete, the foundation began the process of planting the trees. They enlisted the help of local volunteers and community members, who worked together to dig holes, plant saplings, and water and care for the young trees.
"Since all of our tree planting projects are carried out following a need assessment and thus always address the needs, I'm happy to say that we are always surrounded by success stories thanks to an efficient project management staff. For instance, we have planted orchards in higher institutions and elementary schools.
"Our orchards are not only fostering an enabling atmosphere at Bayero University, Federal College of Education Kano, and NYSC camp Karaye, but they are also starting to supply these institutions with fruits that are offered at a discounted price while also generating revenue," he explained.
Hashim said that the great success his foundation recorded was how the communities that benefited from the tree planting project were able to own the project for sustainability's sake.
About 50 different trees were planted by the Panacea Foundation in Gwani Danzarga, a modern Almajiri school in Kano town, and at a nearby mosque that is being built under the supervision of the school.
According to Gwani Rayyaluna Salihu, one of the teachers there, before the trees were planted, some students used to be asked to hold Quran memorising lessons on school grounds due to a lack of classroom space. On sunny days, he said, the students would feel very hot just sitting outside.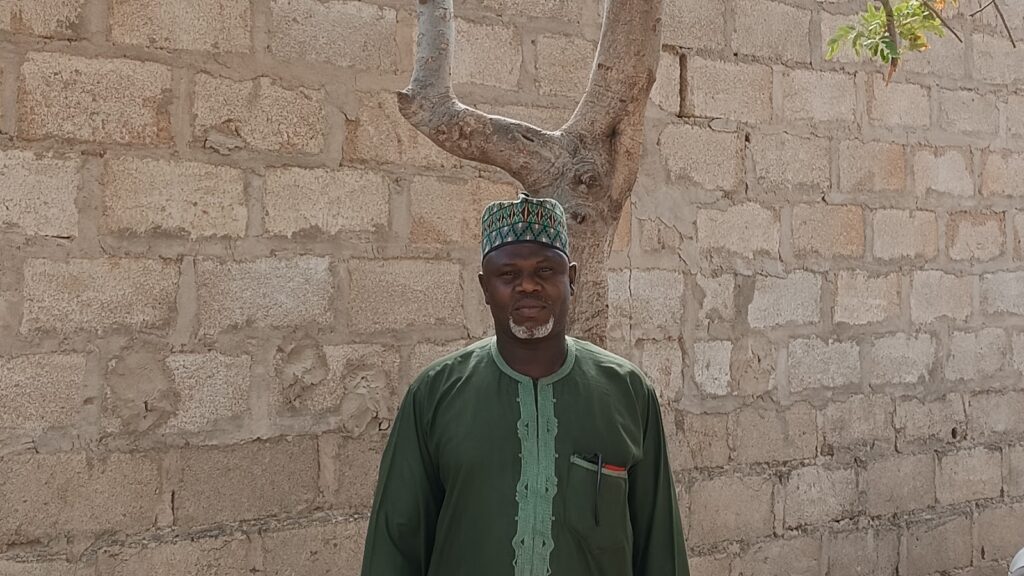 "Since these trees were planted, the students find shade under the trees." Salihu added that some teachers now would rather have their classes outside in the shade than inside where it's hot and stuffy.
Salihu expressed excitement at the prospect of tree planting at the school, explaining that it is in accordance with Islamic religious mandate. "If you plant a tree and someone else benefits from it, you will be rewarded, as the Prophet Muhammad said," he said.
According to Mallam Hashimu Abdurrahman, the school gateman, he gained more from the trees than anyone else. He said that by helping to sustain the growth of the trees after they were planted, he had finally received the personal fulfillment he had been seeking.
"Before the trees were planted, there was nowhere to sit that was adequately shaded. Now that some of them have matured, I frequently employ one as a place to sit while carrying out my responsibilities," Abdurrahman said.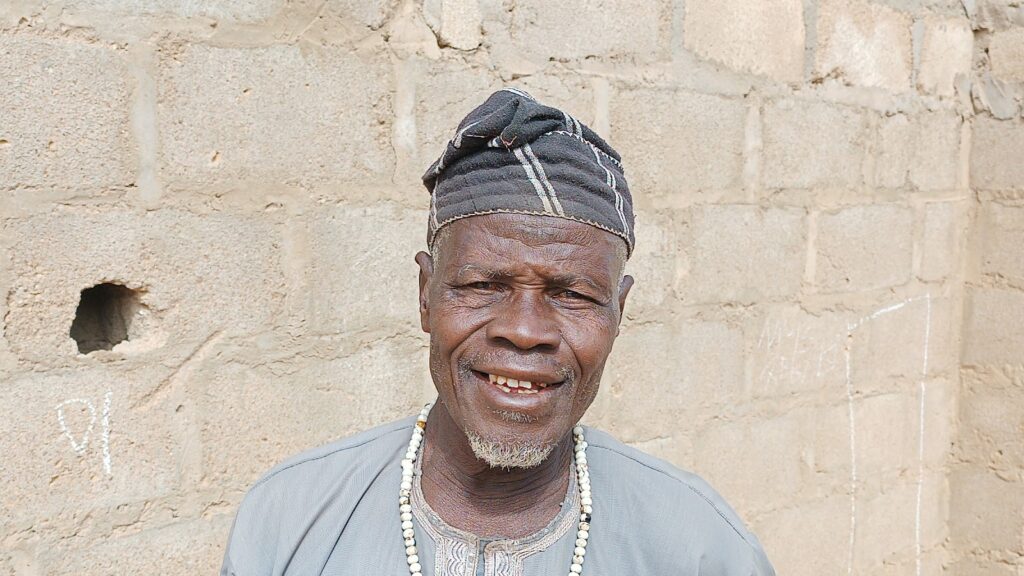 It's clear that the trees at Gwani Danzarga have brought not only shade and fresh air, but also a sense of purpose and responsibility to those who tend to them.
Abdurrahman was so pleased that he immediately demanded that all schools implement a tree-planting initiative to help the environment and create a conducive learning environment.
"If I were a man of authority, I'll ask all students in every class to own at least one tree that they can be nurturing and watering until their graduation. This will instill a nature of discipline in them and will make them develop the habit of having a personal project from childhood," he said.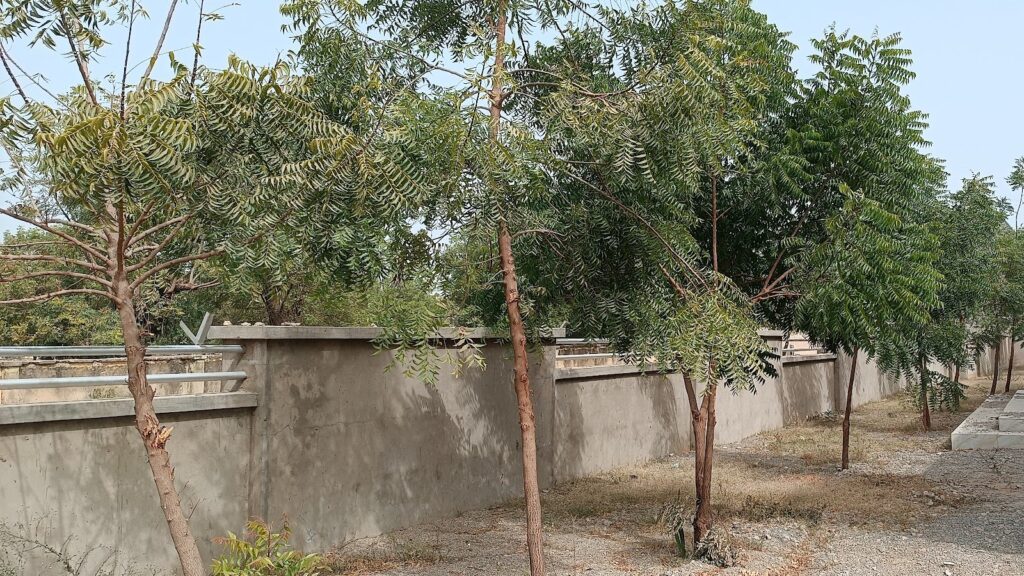 Less than two kilometres from Gwani Danzarga, Panacea Foundation has also planted a hundred trees at Tudun Yola. Most of them have grown and adorned the area that used to be dusty and barren.
Despite the challenges people in the area faced – with passing cows constantly munching on the young trees – many of them had grown into sturdy, leafy giants, providing shade, fresh air, and a touch of beauty to the bustling neighbourhood.
Mallam Musa Nasidi, the community leader, couldn't help but smile as he remembered the days when the area was little more than a barren, dusty wasteland.
"I am overjoyed to see how far these trees have come," he added. "Despite the obstacles we faced, we never gave up on our goal of creating a greener, more livable community. And it's paying off – just look at the difference these trees have made!"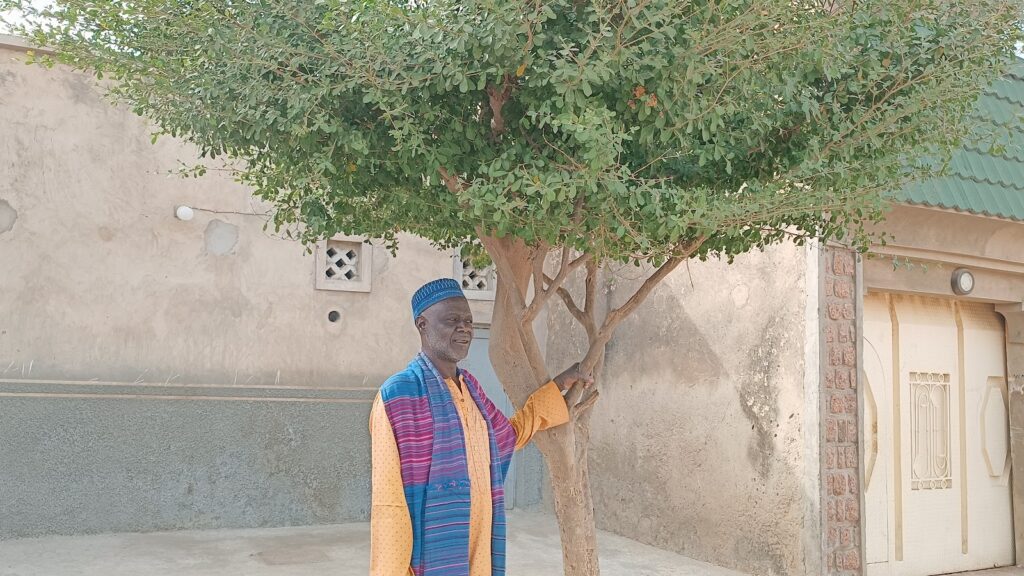 Nasidi knew that the work wasn't finished – there were still challenges to overcome, such as protecting the trees from marauding cows – but he was confident that with continued effort and determination, Tudun Yola would continue to thrive and flourish.
But there is a problem
Although there are many success stories to tell, there are some obstacles facing them, Hashim explained. Apart from lack of financial support that could make their work easier through grants and partnerships, some communities lack sufficient water to take care of the trees.
"We come across communities that genuinely deserve to have trees planted for them, but it is challenging to ask them to provide water for a tree and water it daily when such communities drive a long distance to obtain drinking water," he said.
Many communities in Kano State are located in a dry, arid part of the state, and it is prone to periods of prolonged dryness. When drought strikes, it can be difficult for communities to access surface water, such as rivers and lakes, which are the main sources of water for many people.
Another factor that contributed to water shortages in Kano State was the overuse and depletion of water resources. In some areas, the demand for water exceeded the supply, and rivers, lakes, and underground aquifers became depleted over time. This made it difficult for communities to access water for irrigation and other purposes.
But there is a plan to begin planting trees that need the least amount of water to survive. Hashim said that turning this ambition into reality is simply a matter of time and sufficient financial backing.
Some trees had died while others have continued to flourish. However, they replace dead ones so as to avoid giving up after just one failure.
The Panacea Foundation intends to expand its operations in the future to nearby states including Jigawa and Katsina. Hashim claims that while campaigns have already made it there, tree planting efforts have not yet begun in earnest.
---
Support Our Journalism
There are millions of ordinary people affected by conflict in Africa whose stories are missing in the mainstream media. HumAngle is determined to tell those challenging and under-reported stories, hoping that the people impacted by these conflicts will find the safety and security they deserve.
To ensure that we continue to provide public service coverage, we have a small favour to ask you. We want you to be part of our journalistic endeavour by contributing a token to us.
Your donation will further promote a robust, free, and independent media.
Donate Here