Analyses
Development
REPORT CARD: How Much Development Did Nigeria See Under Ex-President Buhari?
Through an analysis of online data and media reports, HumAngle takes a look at how the education, healthcare and other developmental aspects of the country have fared in the past eight years.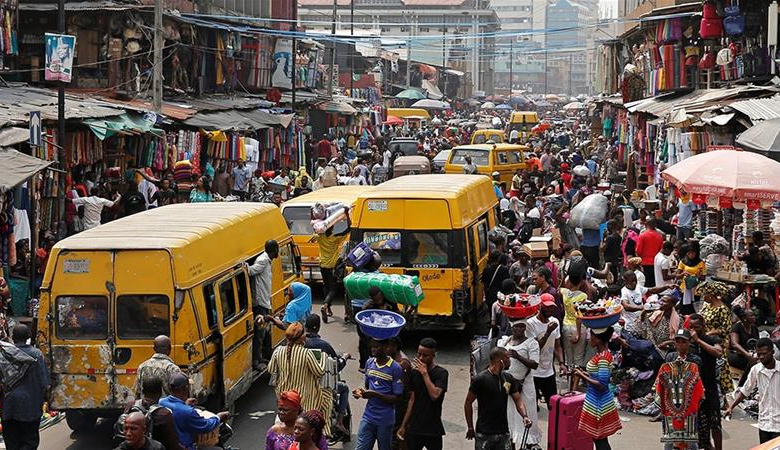 As the curtain closes on the Muhammadu Buhari-led government, the presidency has begun listing the accomplishments and milestones achieved by the administration within eight years of two terms.
On May 1, 2023, a 90-page written account of the high points of the administration was released. The statement listed reforms and policies put in place to boost the country's development as well as the president's efforts towards the country's COVID-19 response in 2020.
The presidency stated that "those who are objective, taking a dispassionate look at this fact sheet, would admit that President Buhari came and served meritoriously. As he had promised many times, he would not be leaving Nigeria the way he met it."
Through an analysis of online data and media reports, HumAngle takes a look at how the education, health and other developmental aspects of the country have fared in the past eight years.
Education
The Muhammadu Buhari-led administration says it was able to reduce the number of out-of-school children by over 3 million at the end of 2020, according to the fact sheet, but the latest global data on out-of-school children released by UNESCO shows otherwise.
Last year, the UN organisation revealed that the number of out-of-school children in Nigeria has doubled. 20 million children of school-going age are not enrolled into any learning institutions.
It also stated that a new and improved technology was used to arrive at the latest figures, adding that India, Nigeria, and Pakistan have the highest number of out-of-school children worldwide.
Attacks on learning facilities in the northern part of the country became rampant in the last eight years which has led to the disruption of academic activities and the closure of schools in affected areas due to fear.
In 2021 alone, five incidents of mass school abductions happened across various learning institutions despite the government agreeing to the Safe School Declaration in 2019.
Over 300 people –students and teachers– were abducted in learning facilities including an Islamic school, known as Islamiyah, and public and private schools including tertiary institutions.
Also, the Academic Staff Union of Universities (ASUU) went on the longest days of strike in Nigeria's history during Buhari's government. The strikes, with a cumulative of 1,086 days, had been due to the government's unwillingness to meet the union's demands for better remuneration and improved infrastructure in the schools.
Between 2017 and 2022, the federal government only budgeted about 8 per cent of the annual budget for education. This falls short of UNESCO's recommended 15-20 per cent mark.
Dilapidated schools and a lack of learning equipment and supplies have also been a topic of public outrage. In a report published by The Guardian, public primary and secondary schools across seven states were said to lack conducive classrooms, sanitation and hygiene facilities, and inadequate academic staff, among other issues.
The report also stated that Socio-Economic Rights and Accountability Project (SERAP), a non-governmental organisation, has urged the federal government to look into the billions allegedly missing from Universal Basic Education Commission (UBEC) and State Universal Basic Education Board (SUBEB), including for the Safe School Initiative.
"SERAP noted that the allegations of corruption in UBEC and SUBEB violate the right to education of Nigerian children who continue to face unsuitable learning conditions," the report noted, but this was met with denial from Chukwuemeka Nwajiuba, the Minister of State For Education, who told parents to 'be vigilant.'
Healthcare
Healthcare in Nigeria has gradually fallen short of global standards since the return of the fourth republic but the COVID-19 pandemic made things even worse.
The Nigerian healthcare system has been severely underfunded as the government continues to allocate less than 7 per cent of the annual budget to healthcare, which is lower than the required 15 per cent promised by African leaders at the 2001 Abuja declaration.
This has had a deteriorating impact on medical access and has left health facilities in a deplorable state.
The president himself has embarked on countless medical trips outside the country. Reports show that he spent over 200 days of his tenure travelling for medical assistance and check ups in hospitals in the United Kingdom. This is despite the heavy budgetary allocation and expenditure on the state house's clinic.
Last year, a three-year assessment of the state of primary health care (PHC) facilities across Nigeria revealed that half of the PHCs in the country are weak.
The assessment –which was conducted using indicators that cover policy design, legislation, and implementation at state level, health workforce and health products, community experiences, budgetary allocation and release, and basic healthcare service delivery– stated that in the areas of immunisation, nutrition, and maternal health, only 19 of the 36 states and the Federal Capital Territory (FCT) achieved a score of 56 per cent and above.
Currently, data reveals alarming figures for the number of health facilities per individual which stands at 17 hospitals/clinics to 100,000 people.
Mass exodus of doctors and healthcare professionals has also hit an all-time high within the past eight years. Nigeria's medical brain-drain started to become a worrying phenomenon in 2017 and 2018 when it was revealed that at least 12 medical practitioners were leaving the country on a weekly basis.
Poor infrastructure and low pay have been some of the reasons behind the mass exodus but this worsened after the COVID-19 pandemic. During the pandemic, healthcare workers decried the unclear information around the hazard allowances (50 per cent of their basic salary) that was promised by the Minister of Health, Dr. Osagie Ehanire, to support those working in dangerous conditions.
The lack of implementation of any of the promised welfare packages to healthcare workers also led doctors in public hospitals to go on several strikes leaving patients to fight for their lives.
In Oct. 2022, the Nigerian Medical Association (NMA), stated that the country had about 24,000 actively licensed physicians and over 300,000 is needed to care for Nigeria's population.
"Only one doctor is incredibly available to treat 30,000 patients in some states in the south," the association's president noted, adding that, "states in the North are as worse as one doctor to 45,000 patients."
He further says that in some rural areas, patients have to travel more than 30 kilometres from their homes to get adequate medical attention, "making access to healthcare a rarity."
Agriculture
Diversifying Nigeria's financial resources away from the oil-centred economy was a promise President Muhammadu Buhari made when he assumed office in 2015.
The diversification plan was to invest more in agriculture and encourage farming activities to boost food production, food security, and foreign exchange earnings.
In several of his statements, he urged Nigerians, especially young people, to take up farming. His government also banned the importation of rice –a staple food item– the stated reason was to boost Nigeria's food production.
In one of his interviews, the president is quoted as saying, "Nigerians should farm what they eat or die hungry."
However, an analysis shows that despite promises and efforts to boost the sector, agriculture has grown at the weakest rate since 1999.
The sector grew at an average of 15 per cent in the past five years of the government, the analysis stated, adding that, "By comparison, the sector grew by 133 per cent under the Obasanjo administration; 19.1 per cent under Yar'adua's short tenure and 22.2 per cent under Jonathan's government."
But the weak growth of the sector can be attributed to a myriad of factors such as rampant farmer-herder clashes in food-producing states, farming activities coming to a halt due to insecurity and fear of being attacked or kidnapped on farmlands as well as outcomes from climate change such as flooding disasters.
This has left millions of Nigerians to be food insecure and without access to nutritious food. In April, the United Nations listed Nigeria amongst the countries that are a step away from famine.
The administration has, however, done relatively better in terms of agricultural contribution to the country's Gross Domestic Product (GDP) as desired.
Infrastructure
Roads
The administration boasts of doing well in infrastructure provision as it has rehabilitated major national highways. According to Babatunde Fashola, the Minister of Works and Housing, "the rehabilitation of 12 major roads – spanning 896,187 kilometres across the country – within same period has led to reduction of travel time by 56.20 per cent and added value to the people in the communities, where the roads pass through."
A report noted that compared to his successors, "Buhari has done better in improving infrastructure even though minimally, and at humongous cost and indebtedness."
But many also describe many national highways as 'death traps' and unsafe for travellers due to their dilapidated condition and the lack of security.
In 2021, road transport data reveals how incessant kidnapping for ransom on highways contributed to a drop in interstate travel by road by up to 23.75 per cent.
In 2022, a HumAngle report highlighted how southern roads are under siege by criminal gangs. Roads in the northern part of Nigeria are of no difference as there have been increased reports of travellers being abducted especially in the northwestern region.
Rail
In 2016, President Muhammadu Buhari commissioned the Abuja-Kaduna railway transportation system. From there on, there have been robust plans to increase focus on infrastructure, especially railroad transportation throughout the country.
In 2018, the president promised that in the years to come, Nigerian cities will be linked by functional modern rail systems, giving enormous boost to the social and economic life of our people."
"Construction of the Kano-Kaduna segment is expected to commence this year and reach Kaduna by the end of 2019. By the end of 2021, the two ends will be joined so that we will have standard gauge railway across the main North-South trading route," he said in 2016.
The Abuja Kaduna train service was attacked by terrorists and 62 people were kidnaped. The train was stopped for a 10 month period, before it was recommenced in January 2023.
Buhari also noted that he has approved and negotiations will be concluded in the first part of 2018 for the Port Harcourt to Maiduguri line covering Aba, Owerri, Umuahia, Enugu, Awka, Abakaliki, Makurdi, Lafia, Jos, Bauchi, Gombe, Yola and Damaturu.
He said the Abuja to Itakpe line will go through Baro and terminate in Warri with the construction of a new seaport at Warri.
It has been four years now and these rail connections have still not been actualised.
One of them includes from Kano to Maradi in neighbouring Niger Republic –currently in progress and expected to be concluded by the end of 2023– which, with adequate security, could potentially renew trade and economic growth opportunities for both countries suffering the brunt of a decade-long insurgency.
---
Support Our Journalism
There are millions of ordinary people affected by conflict in Africa whose stories are missing in the mainstream media. HumAngle is determined to tell those challenging and under-reported stories, hoping that the people impacted by these conflicts will find the safety and security they deserve.
To ensure that we continue to provide public service coverage, we have a small favour to ask you. We want you to be part of our journalistic endeavour by contributing a token to us.
Your donation will further promote a robust, free, and independent media.
Donate Here