Human Rights
News
Remembering Dadiyata, Cameroon's 130 On The International Day Of The Disappeared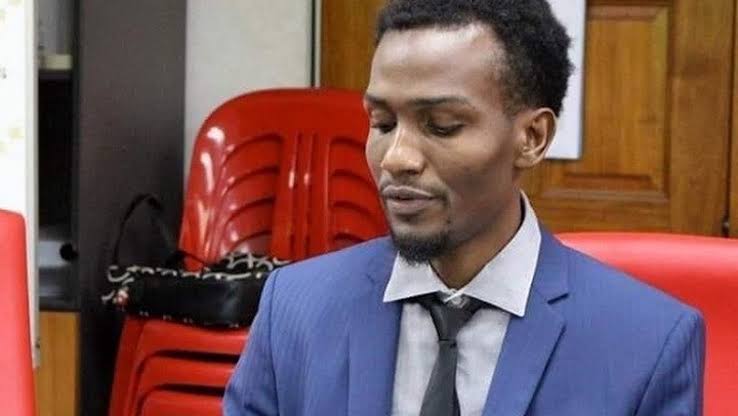 "Is the person still alive?" This is the question that nags the minds of families of persons who have disappeared, mostly without a trace.
So solemnly and still puzzled, Nigerians remember critic Abubakar Idris (Dadiyata) who has been missing since August 2, 2019.
Also, people remember the 130 men and boys who have been missing in Cameroon since December 27, 2014, following the government's crackdown on suspected Boko Haram members.
The torture, emotionally and physically, that is slowly meted out to the victims and their families every second of the disappearance is unimaginable.
To bring light to the issue, the United Nations on December 21 2010, by its resolution 65/209, the UN General Assembly expressed its deep concern about the increase in enforced or involuntary disappearances in various regions of the world, including arrest, detention and abduction.
Especially when these are part of or amount to enforced disappearances, and by the growing number of reports concerning harassment, ill-treatment and intimidation of witnesses of disappearances or relatives of persons who have disappeared.
By the same resolution, the Assembly welcomed the adoption of the International Convention for the Protection of All Persons from Enforced Disappearance and decided to declare August 30 the International Day of the Victims of Enforced Disappearances, observed beginning in 2011.
Cameroon's 130, still missing after five years
One hundred thirty men and boys remain missing in Cameroon over five years after a government crackdown on suspected members of the Nigeria-based Boko Haram extremists.
Authorities on December 27, 2014, arrested more than 200 people in Magdeme and Double villages in Cameroon's Far North region, Amnesty said.
The arrests were part of a push by the government to combat Boko Haram.
They came within days of Cameroon's first airstrikes against the Islamic extremists to dislodge about 1,000 fighters who had seized a military base and attacked several villages along the border with Nigeria, according to reports at the time.
More than 25 of the arrested men died in custody, and 45 were transferred to prison the next day, with three more deaths due to dire conditions, according to Amnesty International.
Nine civilians were killed, and 70 homes destroyed in the operations in the two villages by the military, it added.
In a detailed Twitter thread, Ilaria Allegrozi, a senior researcher at the Human Rights Watch, took a trip down memory lane on the case of the missing 130.
She said, "Today marks #InternationalDayOfVictimsOfEnforcedDisappearances and five years of suffering for families of over 130 people from #Magdeme #Double.
"Rounded up in Dec '14 during an abusive operation by security forces, they have been missing since. A thread not to forget them.
"In early '15, my former @amnesty colleagues @Balkissaide @stevecockburn & I went to #Cameroon. Our very first investigation was on #Magdeme #Double.
"We spoke to witnesses, collected names/pics of the missing, shared findings with the government without having a satisfactory reply though.
"#Cameroon's authorities must come clean over the fate of 130 people who disappeared, conduct an investigation into this case, and provide answers to families of the missing.
"The fight against #BokoHaram should not serve as a pretext for human rights abuses," she added.
Her thoughts echoed those of Alioune Tine, Amnesty's regional director for West and Central Africa.
Tine said, "The country must stop using its fight against Boko Haram to justify its blatant violations of human rights."
Amnesty said it considers the 130 people victims of enforced disappearance, a crime under international law.
The group called on Cameroon's government to reveal the locations of those arrested, launch an independent investigation into the disappearances and hold fair trials for those who may be responsible.
The rights group said it had noted 17 other cases of suspected enforced disappearance in Cameroon between June 2014 and June 2016.
Cameroon is fighting the Boko Haram insurgency alongside neighbouring countries, including Niger, Nigeria and Chad.
The fight has killed over 20,000 people and displaced some 2.6 million others in the region.
One year later, Dadiyata is still missing
Everyday, Nigerians on social media, ask, "Where is Dadiyata?"
One year later, the question has morphed from a cry for his release to pure panic that he might never return home.
For over 365 years, his family has sat in the hope that he would return, his two young daughters stay asking questions, and his wife is not giving up the fight.
June 29 was their wedding anniversary, and it passed as a solemn reminder that Dadiyata was still not home.
The social media critic and lecturer was reportedly abducted from his home in Kaduna by unknown assailants.
He was famous for his frequent denunciation of Governor Umar Ganduje of Kano State and his policies.
Abubakar Idris, who is better known as Dadiyata, has been missing since August 2, 2019, when unidentified men seized him from his residence in Barnawa neighbourhood of Kaduna State.
According to the account given by the police, Idris was returning home at about 1 a.m. when some armed men breached his house and took him away in his car.
The 35-year-old, who was a lecturer at the Federal University Dutsinma, Katsina State, was initially suspected of having been arrested by agents of the dreadful State Security Service (SSS).
For what was first considered illegal detention, Haneefa, Idris' wife, sued the SSS Kaduna command, the Commissioner of Police and the state government, seeking the "unconditional release" of her husband and payment of the sum of 50 million Naira in damages.
However, the SSS and police denied arresting Idris, which deepened concerns from his family and well-meaning Nigerians about what might have been Idris' fate since no security outfit has claimed to know his whereabouts.
Yet, his captors have also not demanded a ransom, over a year after.
Still, some Nigerians believe Dadiyata was taken away in connection with his views, and the government would have something to do with his disappearance.
More missing people with no hope of being found
The International Committee of the Red Cross (ICRC), in 2019, said nearly 22, 000 Nigerians have been reported as missing.
The organisation added that their highest caseload of missing persons in the world is currently in Nigeria.
"Nearly 22,000 Nigerians have been reported as missing and 99 per cent of the cases are linked to the Boko Haram insurgency," the Red Cross reported.
It is estimated that the conflict displaced two million people, and many ran to the Borno state capital of Maiduguri to seek refuge.
Children are especially vulnerable, with nearly 60 per cent of those in the registry minors at the time they disappeared.
"Every parent's worst nightmare is not knowing where their child is. This is the tragic reality for thousands of Nigerian parents, leaving them with the anguish of a constant search.
"People have the right to know the fate of their loved ones, and more needs to be done to prevent families from being separated in the first place," said ICRC President Peter Maurer in 2019.
However, the registry of 22,000 people does not capture the complete picture on the ground, as Edward Muthoka, the head of the ICRC's Restoring Family Links team in Maiduguri explained.
"The security situation determines where we can work and where we cannot work. So the 22,000 is the tip of the iceberg because what about the areas that we never had a chance of going to?
"What about the villages where something happened, and everybody was wiped out?" Muthoka added in an interview.
The ICRC works closely with state agencies and community leaders to carry out its work.
---
Support Our Journalism
There are millions of ordinary people affected by conflict in Africa whose stories are missing in the mainstream media. HumAngle is determined to tell those challenging and under-reported stories, hoping that the people impacted by these conflicts will find the safety and security they deserve.
To ensure that we continue to provide public service coverage, we have a small favour to ask you. We want you to be part of our journalistic endeavour by contributing a token to us.
Your donation will further promote a robust, free, and independent media.
Donate Here