Development
Features
News
Patients Complain Of Neglect At Nigeria's Minna General Hospital
Despite government interventions, patients say poor treatment by health workers is forcing them to seek treatment at private health facilities.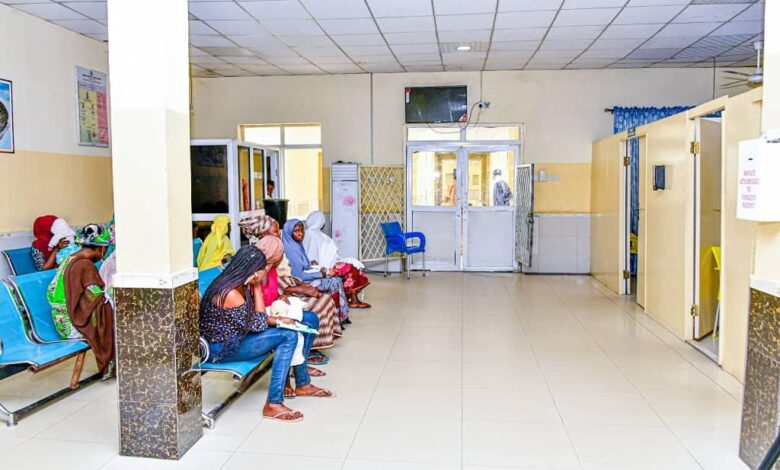 Around September last year, Maimuna Idris woke up at 3 a. m. bleeding and suffering a stomach ache. She was immediately rushed to the neonatal section at the General Hospital in Minna, North-central Nigeria. She was two months pregnant at the time.
"For over two hours, I was left on the floor, nobody attended to me. The nurses said there was no doctor and there was nothing they could do. They were just looking at me," she remembers.
"Later, my husband called my brother, who was a doctor at the hospital but wasn't on duty. It was when he came and told them that I was his sister that all the nurses in the emergency ward began to come toward me. Immediately, they went to look for the doctor; before I knew it, about three doctors began attending to me. But by then, I had already lost the pregnancy."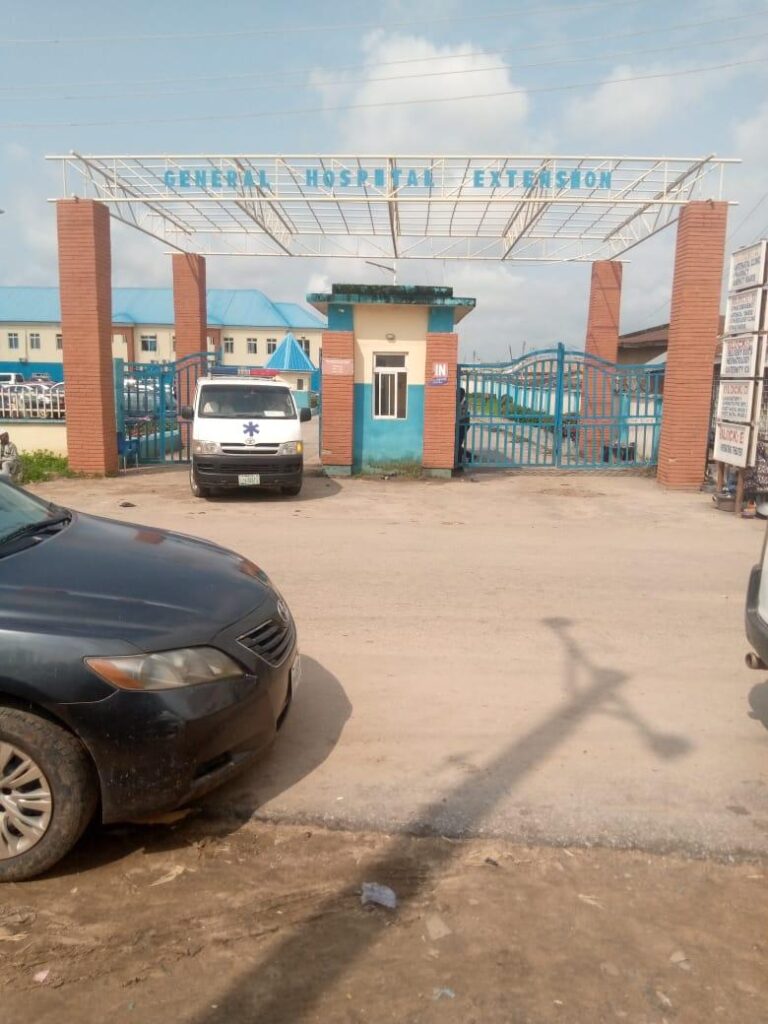 Many users of General Hospital Minna, like Maimuna, have one complaint or the other about the attitude of health workers: from laboratory scientists to nurses and other healthcare attendants. Doctors are also not spared from blame.
Located in the heart of the city, Minna General Hospital was established in 1946 when the city's population was about 21,000. It was managed by the north regional government but was later taken over by the northwestern state in the 1960s. Upon the creation of Niger State in 1974, the state government took over the hospital's management.
As the population continued to increase, little expansions were undertaken in the hospital to meet the health needs of the growing population. However, it was only between 2014 and 2018 that the hospital experienced two major developments. The first expansion was done in 2014 by the immediate past administration of Mu'azu Babangida Aliyu, who built a Neonatal Clinic directly opposite the old General Hospital and named it after his wife.
Between 2015 and 2016, Daily Trust reported that Niger State was ranked among the highest in maternal and child mortality. With the population of Minna, the state capital, now standing at 479,000 inhabitants, according to recent statistics, the present administration established and equipped a Special Baby Care Unit at the neonatal section. At the old site, it also built a new administrative block and laboratory with modern facilities.
The Special Baby Care Unit became operational in 2018 and was said to have changed the story, as it has successfully managed hundreds of premature babies and reduced infant mortality.
HumAngle found that despite the government's efforts, users at the facilities continue to lament ill-treatment from the health workers.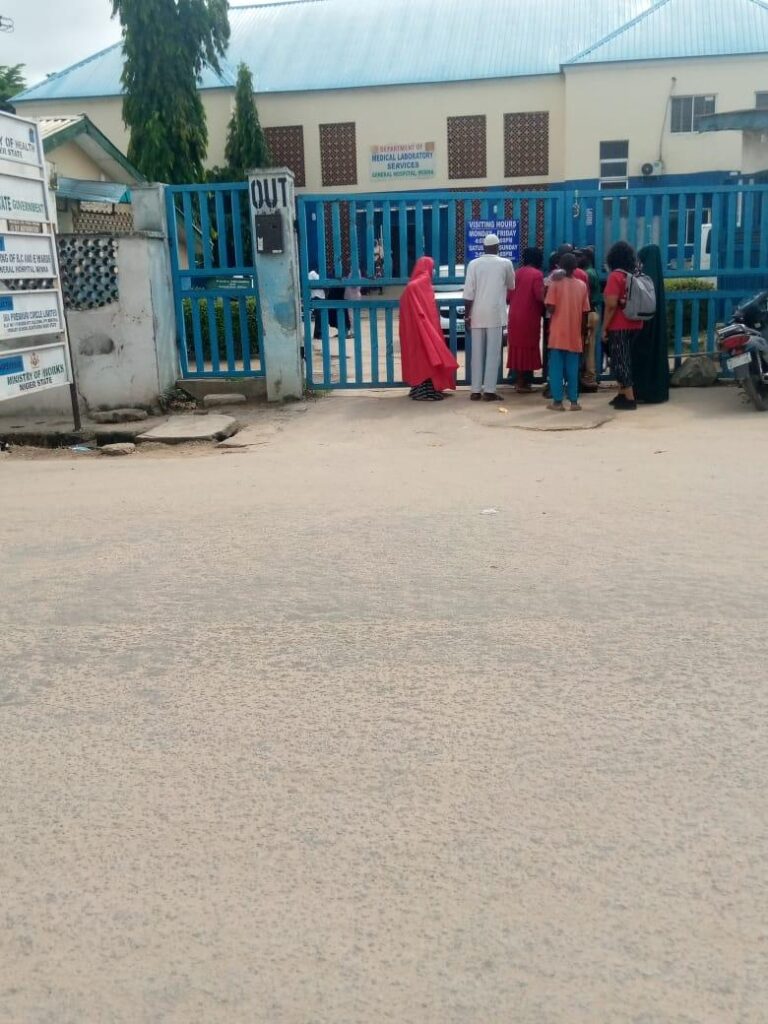 More complaints
Aisha Abdullahi, 24, sat with her eight-month-old baby in the waiting section of the laboratory at the old site of General Hospital, Minna. She had been there for more than an hour after going back and forth between the old and the new site, which are directly opposite each other.
She and her husband, Ibrahim, had brought their son to the hospital at about 9 p.m. for treatment after the child ran a temperature and refused to eat. A doctor attended to them within 30 minutes of their arrival at the old site and directed them to conduct a test within the vicinity. Unfortunately, the lab scientists didn't attend to the baby, rather, they directed them to the lab at the new site, which is the neonatal wing.
"When we got to the lab, they asked us to return to the main lab at the old site," she said. "We kept going from these labs more than ten times, and none of them pitied my child's condition. By the time it was 10 p.m., and the child's condition was deteriorating, we left for a private hospital where the child was later treated."
The accounts of ill-treatment continued, as Mary Omadugu told HumAngle about her encounter at the immunisation section at the old site. "When my daughter was nine months old, I brought her for immunisation at the old site of the hospital," she said, "but because I was just two minutes late, the nurses said they wouldn't attend to me. While I was begging them, one of them started abusing me. Then I flared up and I scattered the place when someone intervened."
But Mustapha Musa, a staff member of Federal University Minna who is a National Health Insurance Scheme (NHIS) subscriber at the hospital, said he believed the doctors there were overworked; hence the patients' complaint.
"Sometimes you have only two doctors attending to more than 200 patients in the morning, let alone the whole day," he said. "I remember a doctor was trying to feel my pulse, and he practically dozed off. When people are overworked like that, there is a tendency for human errors to occur. Even the nurses and other auxiliary workers are overworked and that may rub off on the response to patients. Otherwise, the hospital is known to have a wide array of specialists in the state.
"I can commend the neonatal wing regarding staffing and capacity. I have used that facility three times and have no cause to complain. But I think the low ratio of doctors to patients is the main problem of the general hospital."
Officials at the Ministry of Health, who pleaded anonymity, however, argued that the doctors were not overworked at the hospital but rather were affected due to their private practice outside the hospital.
"Imagine a doctor that was on duty in the morning and closed by 2 p.m., only to resume at a private clinic and work till nine o-clock and go to another place. Why won't he be tired?" one man queried.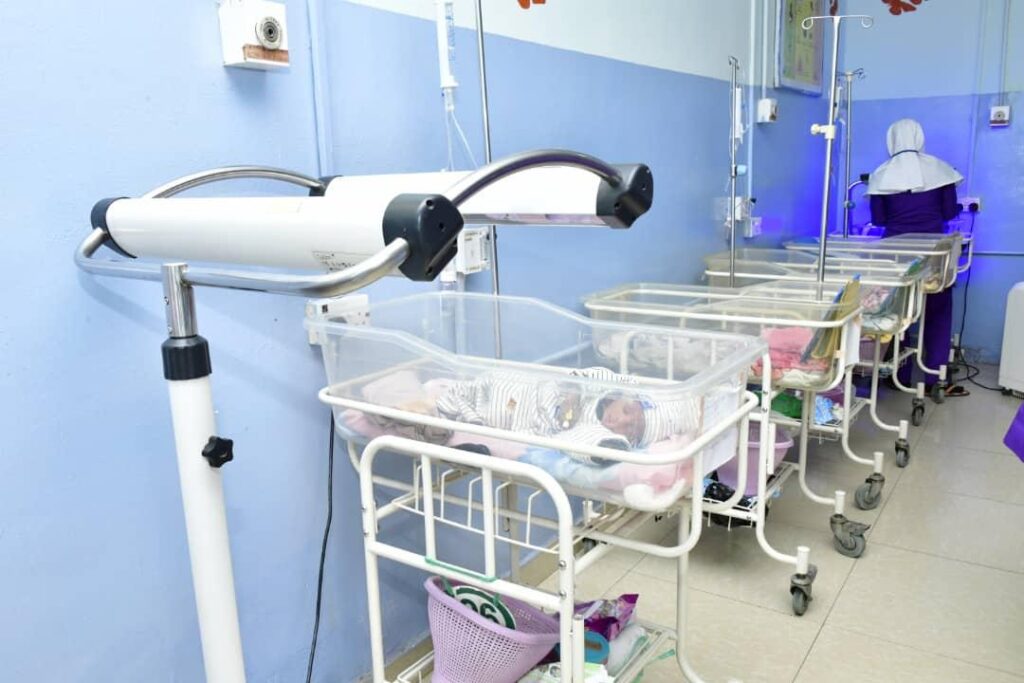 Chasing patients away
Although Abdullahi Mouhammad, a civil servant, attests to equipment availability at the General Hospital, he said that "the attitude of the health workers is pushing patients to private clinics."
"Imagine you come to the hospital at 7 a.m., but you will not see the doctor until 3 p.m. By that time, the sickness will have even weakened you.
"Sometimes you will be talking to the nurses, and instead of them replying to you, they will be busy discussing with each other.
"They will ignore you completely," said Rabi Usman, a businesswoman. "I stopped going to that hospital after I gave birth to my first child four years ago. I now patronise private hospitals."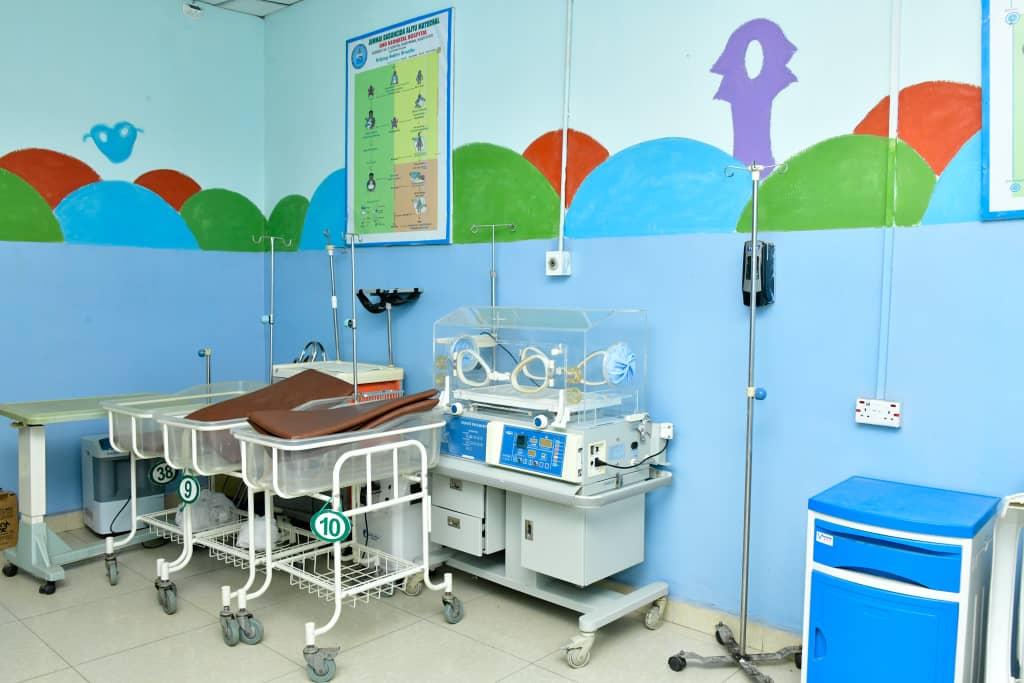 'Private facilities not a good option'
In a statement on Aug. 4, 2022, Niger State Governor Abubakar Sanni Bello directed the immediate establishment of a state health regulatory agency. The statement, which was signed by his Chief Press Secretary, Mary Noel-Berje, said the move has become imperative after the governor received a report from the committee on rising death cases in private hospitals in the state.
"The window that allows for medical doctors to practise, both at private and public hospitals, has affected the performance and efficiency of government hospitals," Bello said.
The governor added that, when established, the agency would go around all private clinics in the state and register the ones that meet the minimum requirements, as there were many mushroom clinics whose activities led to complications and deaths of patients.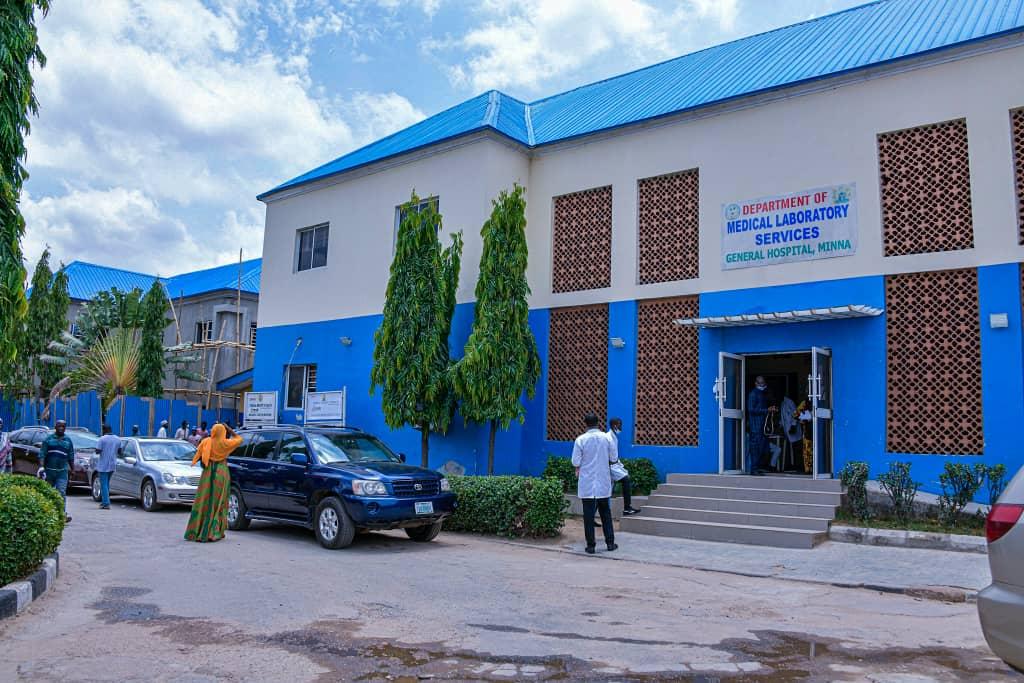 Trading blame
In a telephone interview with HumAngle, Ramatu Hassan Wasagi, Chairman of National Association of Nigeria Nurses and Midwives (NANNM), old hospital branch, said although there are inadequate nurses in the hospital, they have tried to maintain professionalism.
"The woman that said nobody attended to her when she was bleeding, I won't say it is completely true or false," she said. "In an ideal setting, nobody would leave alone, unless she was advised to go to another hospital because there was no doctor to attend to her. And she decided on her own to stay.
"And before a nurse will advise a patient to go to another health facility because we don't have such services, the nurse will have done her own part; that's the first aid needed by the patient. It is not only the nurses that are short of staff; even the doctors are short of staff.
"Sometimes, even if you keep a patient and no doctor is available to attend to him or her, it will be as if you are wasting that patient's time, and the patient will start blaming you that you are not doing anything for her. So it is better you tell the patient instantly that there is no doctor on ground, so that he or she can go to another health facility."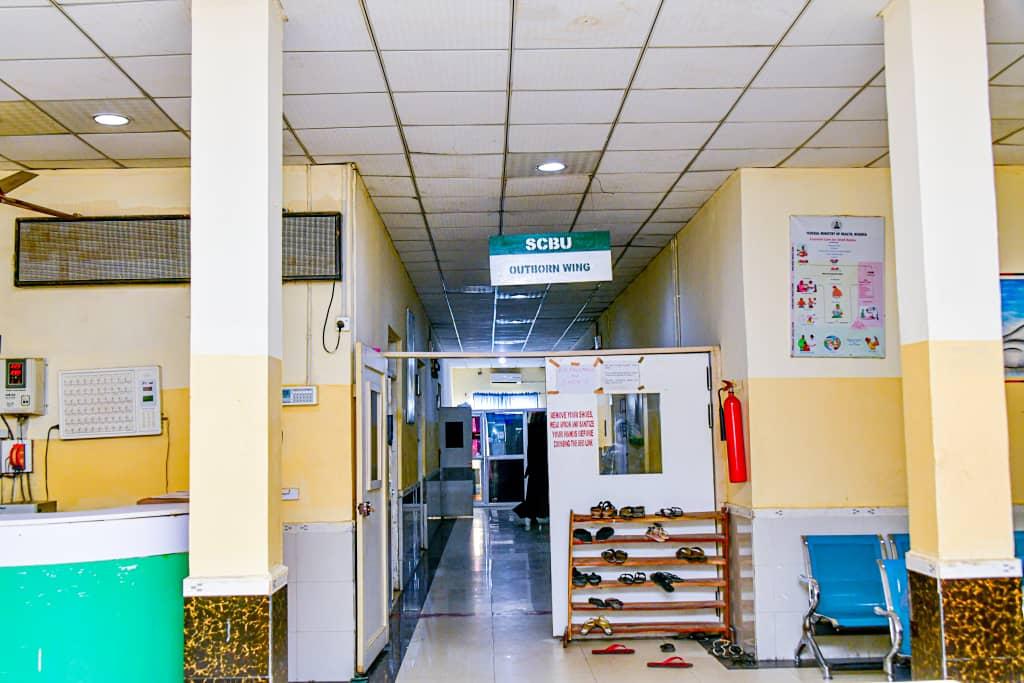 Also, Dr Yusuf Joel, Chairman Nigerian Medical Association (NMA) Niger State chapter, said although he is not privy to patient complaints about the hospital since he doesn't work there, "I won't rule out the fact that the number of doctors in Niger state compared with the population is low."
"The ratio is very low," he said. "You cannot rule out that fact and it is one of the things that we are trying to see that the government looks into. Government should holistically investigate what is causing the brain drain of doctors in the state. And not only doctors, including other health workers. We are not satisfied with what is happening. Brain drain is an issue that must be tackled."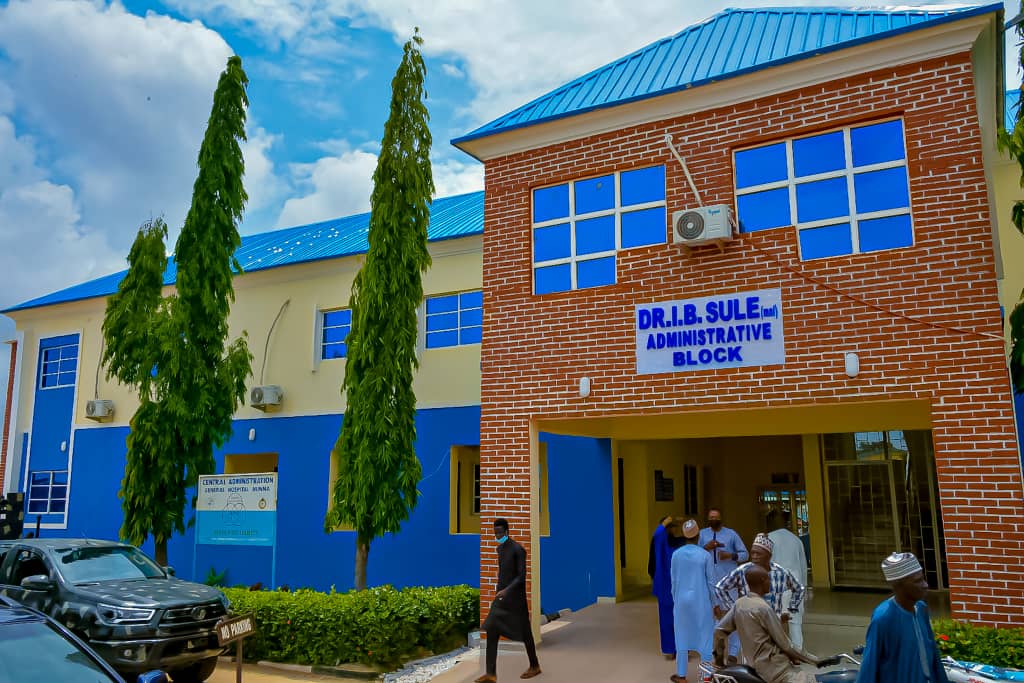 However, the Medical Director of General Hospital Minna, Dr Ma'ali Mohammed Ishaq, said patients could also be blamed for not reporting maltreatment by health workers to the authorities.
"We are in the era of social media where everybody publishes whatever he/she wants on social media instead of reporting to the appropriate quarters," he said.
"Patients are dear to our hearts in this hospital, as we are here to attend to them 24 hours. In order to minimise complaints on the part of the patients and staff, we established a Patients' Information Complaint Office, which, like SERVICOM, is open 24 hours. If any patient comes to our hospital and is maltreated, they should go to the Patients' Information Complaint Officer and we are going to investigate it and take appropriate action."
---
Support Our Journalism
There are millions of ordinary people affected by conflict in Africa whose stories are missing in the mainstream media. HumAngle is determined to tell those challenging and under-reported stories, hoping that the people impacted by these conflicts will find the safety and security they deserve.
To ensure that we continue to provide public service coverage, we have a small favour to ask you. We want you to be part of our journalistic endeavour by contributing a token to us.
Your donation will further promote a robust, free, and independent media.
Donate Here