Displacement & Migration
Featured
Features
One Woman's Journey From Displacement To Resettlement In Northeast Nigeria
Since the Boko Haram insurgency started in Nigeria's northeast over a decade ago, millions of people have had the course of their lives changed for the worse through displacement and resettlement. Yakura Kumshe is one of those people.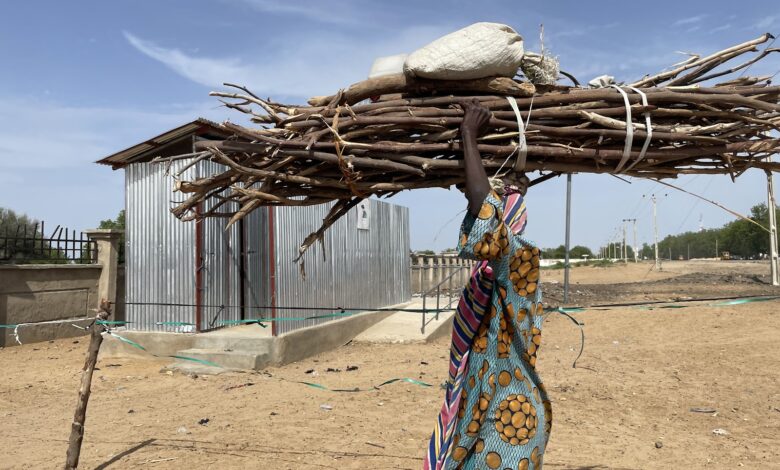 Years ago, when Yakura Kumshe first arrived in Maiduguri, Northeast Nigeria, as a woman displaced by the Boko Haram insurgency in the region, it was in a truck full of other people like her, with bags of foodstuff — both cooked and raw, apprehension, and hope.
She knew from seven months of being displaced what to do with the food and how to manage it to last a long time. What she did not know how to do was manage the apprehension or sustain the hope. She would lose both with time.
The foodstuff was from the humanitarian organisation, Médecins Sans Frontières (MSF), also known as Doctors without Borders. It was early 2017, and she had just been transferred to the Dalori II camp in the outskirts of Maiduguri from another camp in Bama, central Borno, where she first went when the insurgency spat her and hundreds of others out of her hometown. The foodstuff was part of the aid from MSF to ease that transfer.
As she and others climbed down from the truck, looking at the new environment and the people there, they were met with cold and suspicious eyes from the other internally displaced persons(IDPs). She had expected a warm welcome.
"Because we're all the same people, suffering the same thing," she tells me.
But their relocation was ill-timed. Around the same time, women married to incarcerated insurgents were increasingly being dumped at IDP camps, much to the chagrin and resentment of many IDPs who felt there had been no sense of justice. Many believed Yakura and the other women to be in that category. It did not help that Yakura's husband was not with her because, as they saw it, if he was neither dead nor around, then he was in the hands of state forces. Why would a man in Borno whose family was in an IDP camp be in state custody if he wasn't an insurgent?
It was true that he was in detention and she had not seen him in years. But it was also true that he was not an insurgent, as far as she knew.
He was part of the thousands of people detained by the Nigerian army around 2014 on allegations of involvement with the Boko Haram terror group. Many of these people were usually displaced by the insurgency and arrested as they fled their communities. Their wives would later form the Knifar movement to advocate for their release. Yakura's husband, like hundreds of others, would later be cleared of the suspicions and released without compensation. But all that would be years after Yakura arrived at that camp.
She was given shelter at the camp by officials. There, in one of the tarpaulin tents, she unpacked her possessions and food. It was a harrowing reality to get used to, from being a woman of means in Kumshe, living with her in-laws in a house owned by her husband and his brothers, to living in tarpaulin tents that stood no chance against violent rains.
"I never so much as had to fetch water myself in Kumshe," she says, and I think I see her eyes begin to well up in that way that impotent anger does to people.
"There were men in the house who did all these chores for us. Now, look at us. Look at me."
She looks like a woman who has lost everything. Perhaps she has.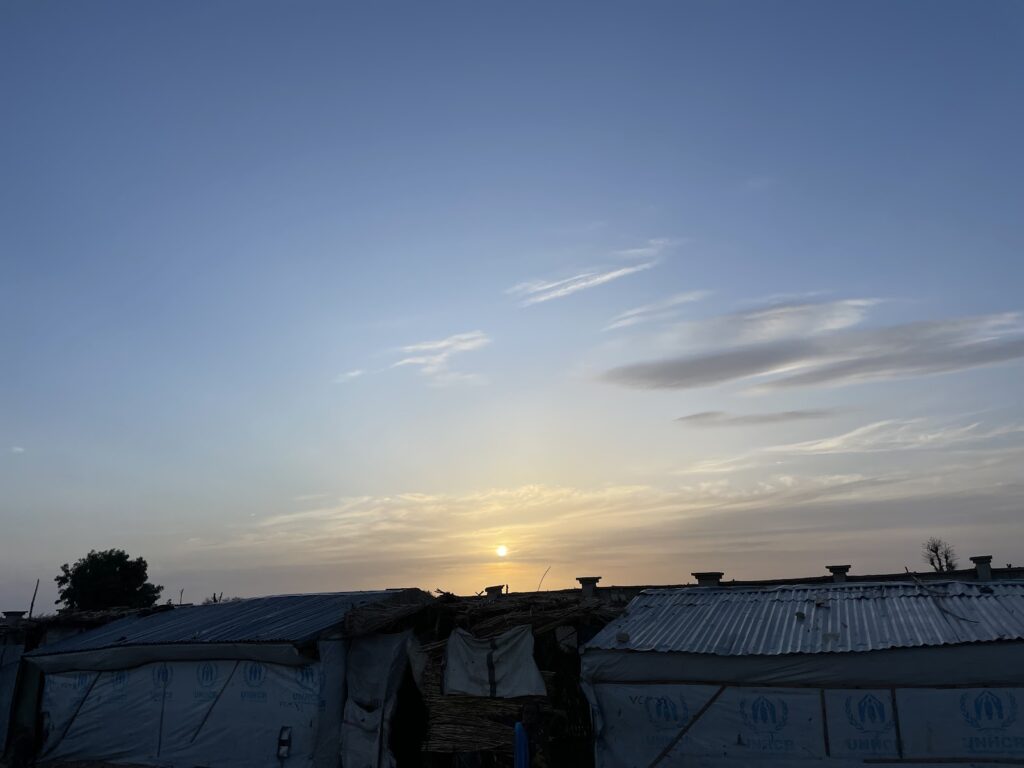 The first days at the Dalori camp were peaceful, despite the cold stares from the people who settled in before them.
Food came from the State Emergency Management Agency (SEMA), and camp officials cooked for them every day at a place designated as the kitchen. Every evening, at around 7 p.m., the kids would queue up at the kitchen entrance, bowls in hand, and await their turn to get their food. Over time, the food was put in large trays for the kids. The quality and sufficiency of the food were not always very good, but it was something.
"Sometimes, the swallow comes with soup, sometimes without. Other times, they would cook Jollof for our children and serve them in big trays."
One evening, four months after they arrived at the camp, just as the children were preparing to gather at the kitchen entrance for food, the clouds began to gather into a dark foam.
"It looked like it would begin to rain soon, so we told them to stay in the house and not go for food yet."
At around 7 p.m., as they waited for the clouds to either disperse or begin to rain so they could queue up for the food, a bomb went off at the kitchen entrance.
It killed only the suicide bomber. And because her body had blown up, it was difficult, at first, to identify who she was or who she had been. Those who saw her face later said it was not a familiar face, suggesting that she was not a resident of the camp but had sneaked in. But the suspicion against Yakura and her friends grew worse after that. A bomb had never gone off at the camp before. Why was a thing like that happening only after these strange-looking women came into the camp? They had to be wives of terrorists, if not terrorists themselves.
"They hated us so much in the camp."
After the bomb blast, the IDPs agreed they would no longer queue up for food. It was far too unsafe for them and their children. If it had not threatened to rain, leading the women to ask the children to stay in, many of them would have been killed by the bomb.
"We told them we didn't want them to be cooking in the kitchen for us, we would get the raw food and cook it in our homes instead, no matter how little it was. SEMA refused. So we also refused to eat the food; even our children did not. The next day, the same thing happened – we refused to eat. So they finally agreed to give us the raw food on the condition that we couldn't complain about the food being small. We told them even the cooked one they gave us was usually not enough, we just managed it. They should just give us like that so we can care for ourselves and our children."
And so they started to cook the food themselves. But it was very small. So small that it was seldom enough. Sometimes they got rice. Other times, they got palm oil and spices.
"They would give us rice not even up to a bowl and say it was meant for two days. We would use the powder meant for pap to make tuwo. Whether well cooked or not, we would eat it like that."
In the early days, they could cope by supplementing it with the MSF-donated food they had come along with. Sometimes they sold some of it to be able to get ingredients for soup.
"The things we got from MSF lasted us very long. You know, when we came, they would sometimes give us tuwo without soup, so we would sell some part of our food and buy ingredients for soup. If the tuwo was not enough, we cooked some from our foodstuff and added to the one they gave us. That was how we were managing."
But the food started to run out as the Muslim fasting season approached. By the time Ramadan came, they had completely run out of food. They started to starve.
It was so bad, Yakura says, that they would mix water and sugar and feed it to their children, to trick their stomachs into fullness. Other times, they would leave pots on the stove, boiling water for hours, to give their children the illusion that they were cooking and food would be ready soon.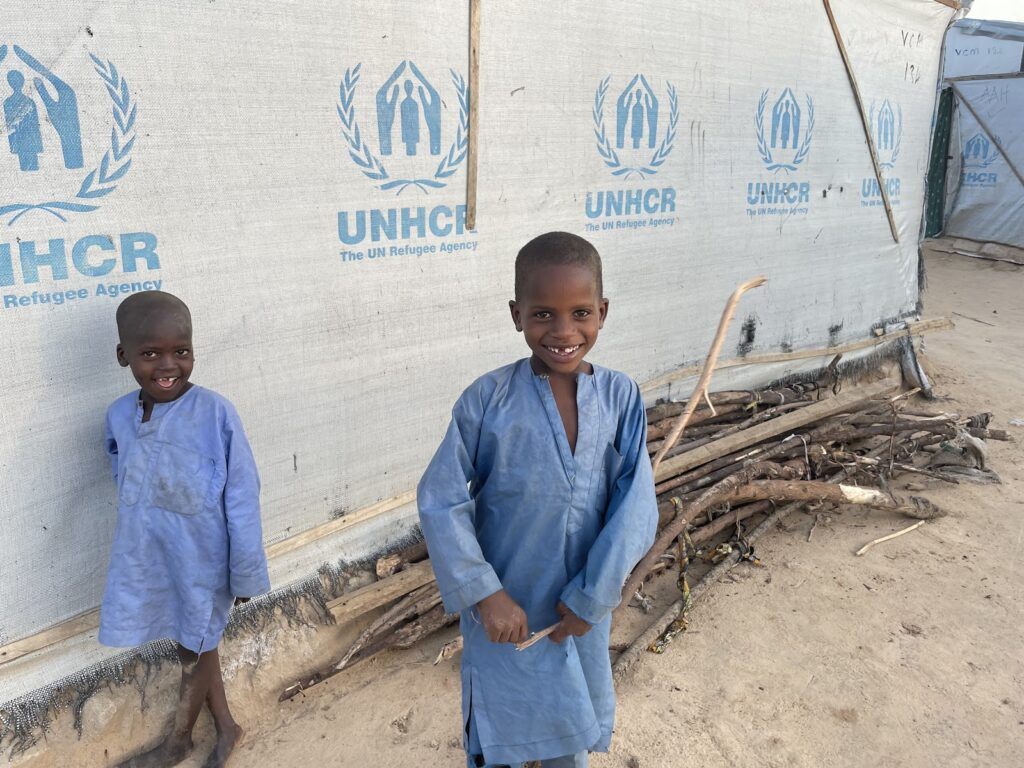 And then they started to run out of water, with less and less access to it. There were no water points at their side of the camp.
"… And there were no kegs or drums. We only had small containers we used to fetch drinking water. When we went to the other side of the camp to fetch water, they didn't allow us. Even if we begged them."
Then, in 2018, the World Food Programme (WFP) registered them for monthly relief. They assigned them SIM cards, opened bank accounts, and linked them to the cards so they could receive a monthly stipend of ₦17,000 ($39). This went a very long way in alleviating their suffering. But it did not come without its complications.
When Yakura arrived at the camp, the monthly stipend programme was already well underway. And so a new round of registration was required for her and the people she came with as they were new. But the other IDPs would have none of it.
"People started complaining, and it escalated into a fight. Even the camp heads said there was no way they would agree for WFP to choose just us out for the registration because they, too, believed we were Boko Haram wives. Those that were in the camp before us already had their own. They were getting paid monthly.
"They just didn't like us despite all the suffering."
The administrators of the funds devised a trick, assembling all inhabitants of the camp at a place and capturing their data while they got Yakura and the other women in a different area and registered them discreetly to be able to receive the stipend. They would go on to receive the money for up to three years.
The money covered so much for Yakura. She used it to buy foodstuffs for herself and the kids. She also joined a monthly contribution collective. Whenever it was her turn to collect all the money that had been contributed, she would use it to buy Eid clothes for her children. Sometimes, she was able to get for herself too.
Then, people in nearby communities who were not displaced started to sneak into the camp, disguising themselves as IDPs so that they could get registered to receive the monthly stipend.
The state government tried to intervene, but they could not reach an agreement with the WFP. The lack of agreement and back and forth resulted in the suspension of the monthly stipend altogether. And just like that, Yakura was back to the days of hunger and suffering. Except this time, it was worse than she had ever known.
"Life became unbearable. People started doing all sorts of stuff to survive. Things they aren't proud of doing. Some even went to join Boko Haram, but they chased them back. Some got pregnant. Some sent their kids to beg. The children trekked all the way to Bama bus stop to beg. Even the parents would go out and beg. Some would go out at night; others would go to a different place because they were ashamed to beg where they were known."
The government went further to ban humanitarian organisations from sharing relief materials with displaced persons in Borno. It said this was done to "wean them off" assistance and "build resilience in them".
"The governor said we were spoiled, can you imagine that?" Yakura laughs. "After all these things we have gone through, someone somewhere has the audacity to describe us as spoilt. It's because he doesn't know how comfortable we were living in Kumshe before Boko Haram happened."
Yakura took up the knitting of caps. But that was time-consuming and tiring. She could spend three weeks knitting one cap and selling it for as low as ₦7,000 ($16). She could not live on that amount for three weeks. It was also what everyone there was doing. So it was not in high demand since there were many sellers and not very many buyers.
Then, they started to go to the forests to fetch firewood to sell. That came with its dangers, with many women reporting running into terrorists and being whipped by them sometimes. Because they were situated on the outskirts of town, livelihood opportunities were scarce.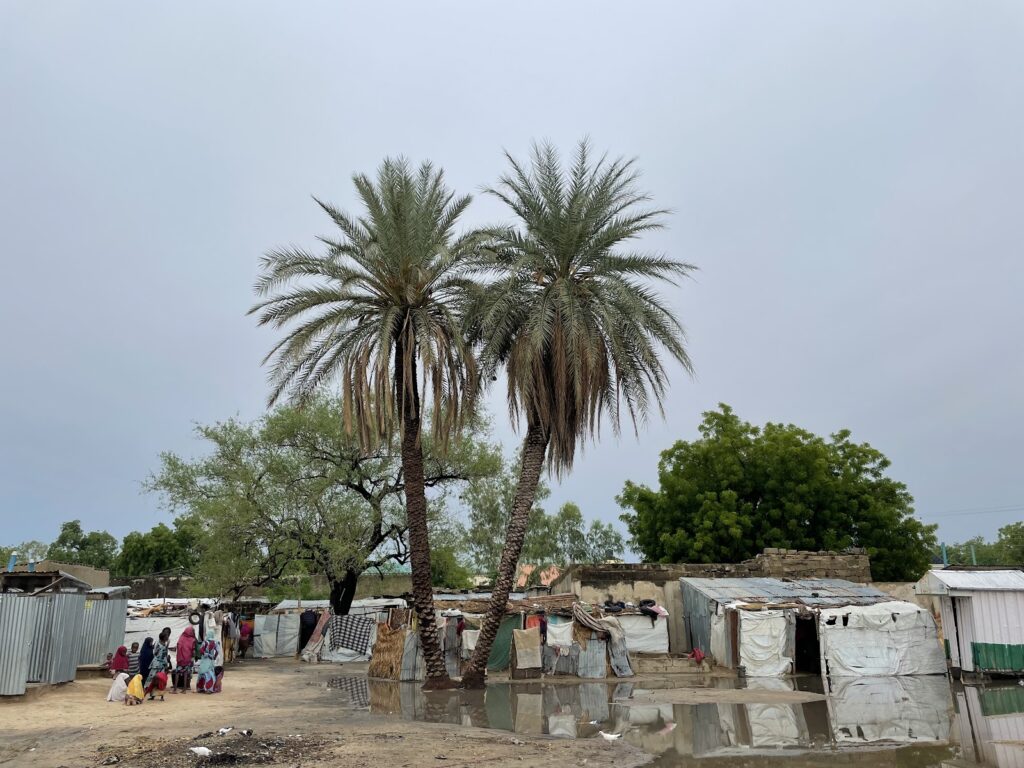 Still, they kept managing, surviving in whatever ways they could.
Then, the state government announced that it would close down all the IDP camps in the state capital and resettle IDPs in other communities. Despite concerns that it would usher in a humanitarian disaster, it pushed ahead with the plans.
Yakura was moved to Nguro Soye, near Bama, where her first camp was.
It's been months since this relocation, and everything that could go wrong has. Three children have died due to a lack of adequate health facilities in the town, she tells me. There are no schools for their children. There is also a rape epidemic, with young girls being raped by strange men when they go to the forests for firewood and sometimes right in their camps when they are sleeping. Others have ventured into sex work for survival.
It's been seven years of displacement for her and her family, and it has completely changed the course of their lives and not for the better.
But at least her husband is back home with her. He still has no job or means of caring for her and the children. And his return does not solve up to half of her problems.
"But our children can now hold his hand and say, this is my father."
---
This report is a partnership between the African Transitional Justice Legacy Fund (ATJLF) and HumAngle Media under the 'Mediating Transitional Justice Efforts in North-East' project.
---
Support Our Journalism
There are millions of ordinary people affected by conflict in Africa whose stories are missing in the mainstream media. HumAngle is determined to tell those challenging and under-reported stories, hoping that the people impacted by these conflicts will find the safety and security they deserve.
To ensure that we continue to provide public service coverage, we have a small favour to ask you. We want you to be part of our journalistic endeavour by contributing a token to us.
Your donation will further promote a robust, free, and independent media.
Donate Here