Featured
Features
Humanitarian Crises
Nigeria's Displaced People Wasting Away Outside The Fold Of Humanitarian Support
A great many IDPs living in makeshift camps in Maiduguri, Borno state, have no access to aid. This makes surviving difficult since they lost most of their belongings to the Boko Haram crisis and have no well-paying jobs in the new environments.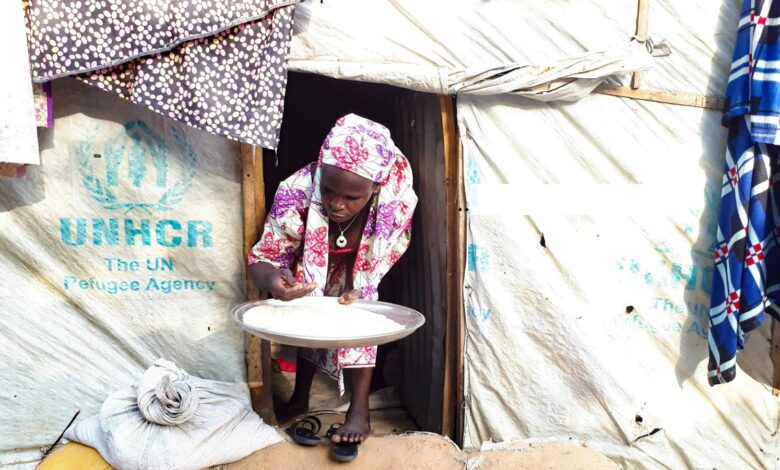 Everywhere was quiet at the Shuwari Five displacement camp in northeast Nigeria, except under the tree where Aliyu Usman and his friends lay, thinking about what to eat and reminiscing over the past. He narrated how hunger and a lack of means have affected him, shedding tears the moment he remembered his second wife left him because she couldn't bear the destitution. Though it was already noon, he said he hadn't taken anything since morning except a cup of tea prepared without sugar.
Aliyu is one of the thousands of internally displaced people now living in makeshift camps in Maiduguri, Borno state, who are stranded outside the grid of humanitarian assistance and have no steady means of supporting themselves.
The IDPs have struggled with this challenge since they fled their communities nearly a decade ago due to armed conflict in the region. They largely depend on erratic support from relatives and the meagre alms their children get from begging on the streets.
The state government's decision in Dec. 2021 to discontinue the distribution of aid to displacement camps in five local government areas led to increased hardship for a lot of IDPs. But then there is another group of displaced people who have never received significant assistance either from the government or the various non-governmental organisations.
HumAngle learnt that only 700 out of the 906 households at Shuwari Five IDP camp ever had access to aid. The estimated population of those excluded is close to a thousand.
"The situation in the camp is not favourable. The aid which some of the households are receiving monthly has never been enough but everyone manages it. You can imagine what those who completely get nothing are going through and we have plenty of them in the camp," said Zanna Rebo Boderi, the camp chairman.
According to Rebo, the camp was set up about five years ago and there are people who have never benefited from any form of humanitarian aid from that time up to date. "Life has been difficult for them," he observed.
The relief materials come in different forms depending on the donor organisation, but they often include monthly cash assistance and skill acquisition programmes.
However, the last time the camp even got any form of intervention was seven months ago and this has devastated their living conditions. Even those who received assistance from NGOs in the past have been dropped and left to fend for themselves.
Most of the camp's inhabitants were herders who fled the Boko Haram crisis affecting the northern part of Borno. They suffered constant attacks and the terrorists rustled their livestock. Because of their background as rural dwellers, it has been difficult for them to adjust to the urban life of Maiduguri.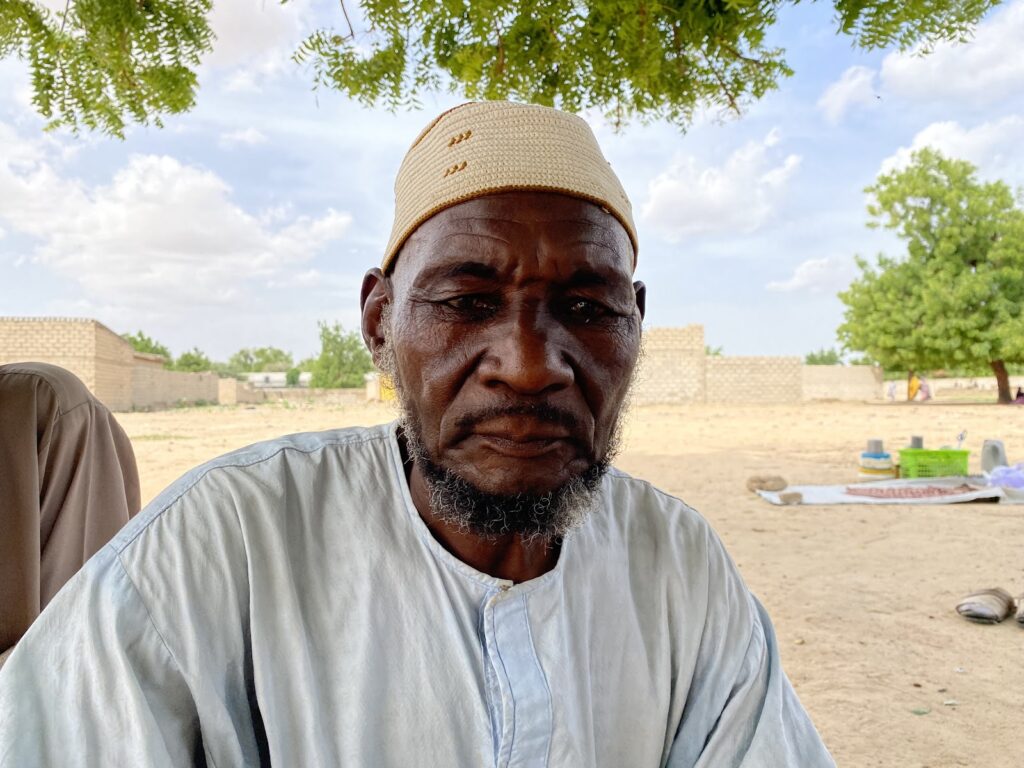 Aliyu is a member of one of the 206 excluded households at the Shuwari Five camp. He was a wealthy herder and lived in Geidam, Yobe state, with his two wives and seven children. He owned a large flock of sheep, his grazing route reaching northern Borno.
He lost everything about four years ago when Boko Haram attacked his village.
"We fled and left everything on that day when Boko Haram attacked Geidam. My family and I trekked for four days before we reached where we are today," he narrated. "Everyone we know was displaced and ran out in different directions, but we headed straight to Maiduguri."
Aliyu's knowledge of the route assisted them in navigating through the dangerous forest areas up to the capital city of Borno. But at the end of that harrowing journey, he did not receive the support needed to get back on his feet.
"Since we settled in this camp, my family has not received any form of humanitarian assistance and this has really affected us since we lost everything we used to have. At some point, the few relatives we know in town assisted us, but they got tired and stopped helping."
"A year and some months later, life became worse in the camp. My second wife couldn't bear it and she left for Damaturu to live with her family. She resisted for so long but eventually, she just left," he added. You could sense in his shivering voice how much he missed her.
He says he never tried to bring her back, knowing he wasn't able to take care of her.
He tried very hard to join labourers to earn something but it's not easy for someone his age. He hardly gets picked by building engineers because there are so many younger alternatives. "The labour work, too, became scarce, and you just stay at home doing nothing."
"I am now begging people for ₦50 and foodstuff. My children, most of the time, go to beg on the street and get us something to eat," Aliyu said.
Sometimes he got a small portion of foodstuff from his neighbours who were enrolled for monthly humanitarian assistance from the Danish Refugee Council (DRC). But he says the support was not enough for even the neighbours themselves. Besides, they stopped coming many months back, but the people cling on to hope that the hiatus is only temporary.
The people of Muna Kumburi IDP camp, located along the Gamboru Ngala road in Jere, face a similar problem. The camp hosts about 700 households. About 350 households have access to monthly assistance, about 200 used to receive it but have stopped, and the remaining 150 have always lived without humanitarian aid.
The camp's inhabitants are mostly farmers who fled their communities across the northern part of Borno. Living in the camp means they had to get new livelihoods since they have no farms in the new environment. So, many of them engage in petty trading and firewood sales.
Mallam Yasami, the camp chairman, said those disengaged from the humanitarian support were empowered with agricultural and entrepreneurial skills to sustain themselves.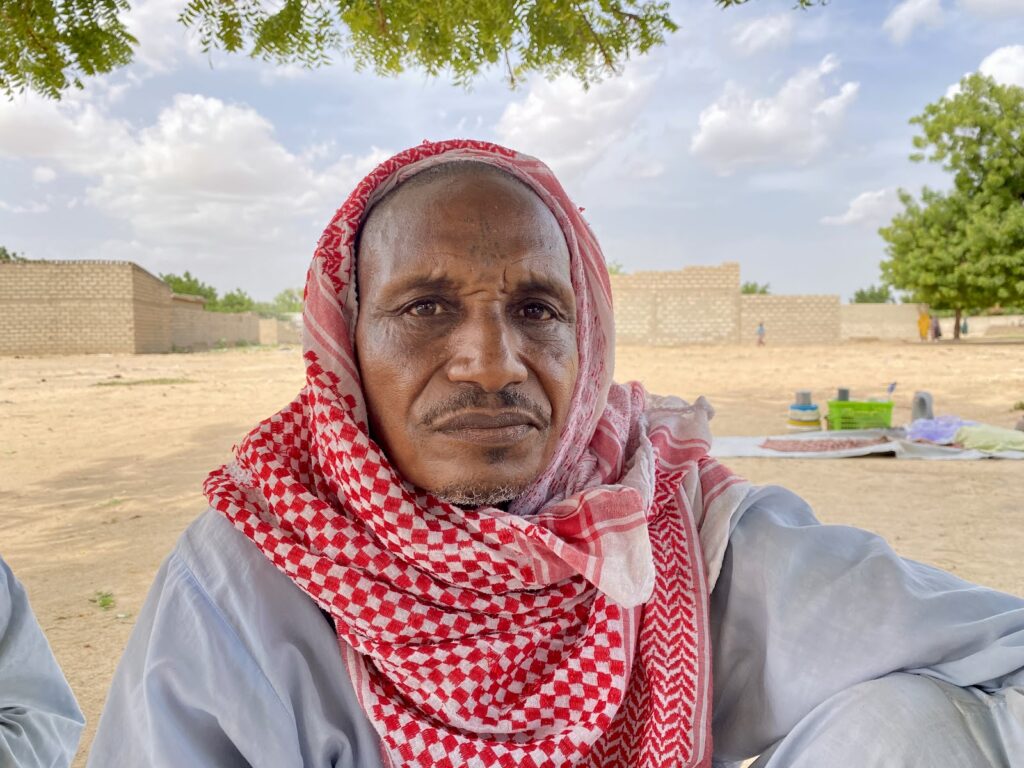 Back at the Shuwari Five camp, Gambo Manga's family has also never received humanitarian support since they became displaced. He is lucky to have relatives at the same camp who share some of their aid with him.
"No work, no business. We are just living under the tree idle like you have met us," he said.
Gambo fled the Kukawa area of Borno together with his wife and nine children about five years ago. Having inherited the business from his parents as they did from theirs, he used to have a large flock of 60 cattle and some sheep. "But Boko Haram left with all of them."
"Seek the assistance of the public to get us food. We are hungry and have no work to do. Also, the NGO should add more beneficiaries to their food distribution programmes," he pleaded.
Mani Adam, who was a thriving businessman in Baga, a town in Kukawa, also lost everything to the insurgents.
"When the insurgents attacked the town about eight years ago, they looted everything and burnt our shops, my money, too, was all gone. I fled with nothing because, at that time, your life first before anything in the face of danger," he recalled, adding that the amount of money lost was over two million naira.
Mani's son was shot in the hand when they were trying to escape the town in the midst of gunfire. "We were lucky the bullet did not kill my son but he was seriously injured," he said.
Like Aliyu and Gambo, he has seen several NGOs come and go since he settled in the camp, but he's often been left out. He was a beneficiary of a cash assistance programme that gave them ₦25,000 monthly, but it stopped four years ago. He was among the first people to be dropped. Since then, he has been on his own.
"Indeed, their services cannot accommodate our population but I expect since we were all victims of the same conflict, everyone in the camp should get access to any form of aid regardless of our population," he suggested.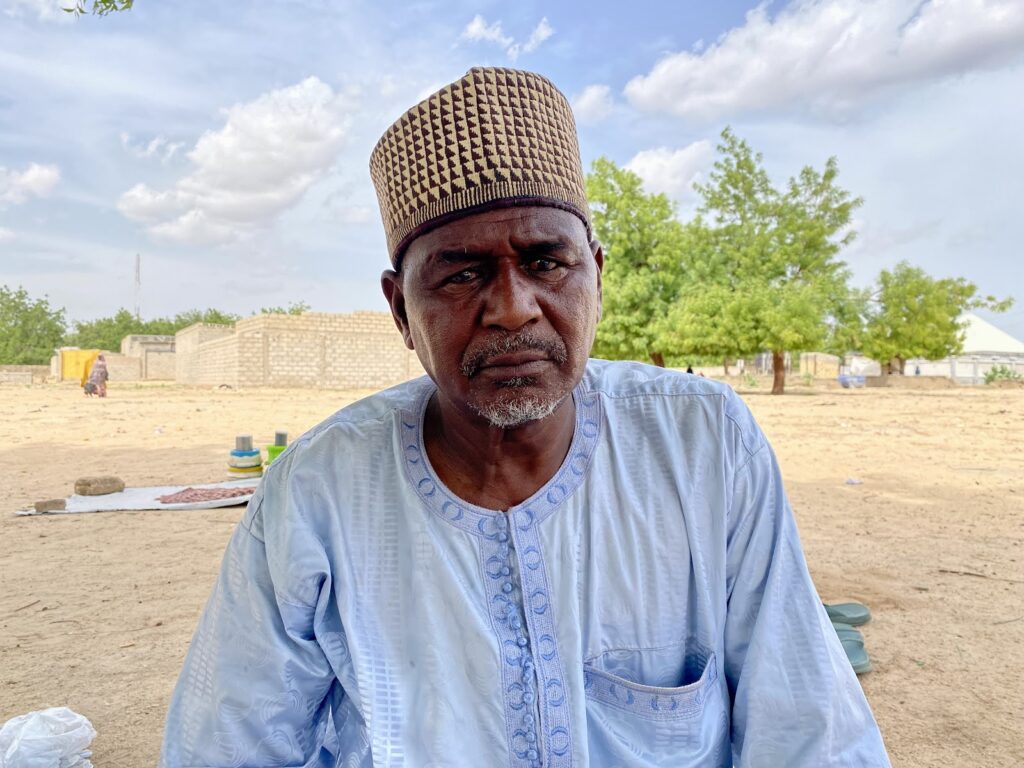 Mani expressed his appreciation to the DRC for recently supporting the camp and urged other organisations to extend a hand. "Things are getting worse. Inflation is affecting foodstuff and we don't have anything to buy," he explained.
HumAngle found out one reason some people have been excluded from donations and other humanitarian support is they are too old to participate in the struggle to get documented whenever an NGO is registering IDPs. It is also said that the number of humanitarian organisations is small compared to the population of displaced people and the scale with which they enrol IDPs can be low.
For example, only the DRC provides any form of support at the Shuwari Five camp.
Another urgent problem the camp is facing is the threat of its closure by the private landowners, who say they need the space for something else. The IDPs have changed location twice in the past because of similar requests.
"Just last week, the owner of the present land we are occupying said we should leave his land. We pleaded with him for us to stay before another solution comes up," said the camp chairman, Rebo. "We are tired of settling and leaving up and down. Where can we go when there is no adequate security in our original homes?"
---
Support Our Journalism
There are millions of ordinary people affected by conflict in Africa whose stories are missing in the mainstream media. HumAngle is determined to tell those challenging and under-reported stories, hoping that the people impacted by these conflicts will find the safety and security they deserve.
To ensure that we continue to provide public service coverage, we have a small favour to ask you. We want you to be part of our journalistic endeavour by contributing a token to us.
Your donation will further promote a robust, free, and independent media.
Donate Here