Analyses
Armed Violence
Niger, Kogi: Terrorists' New Haven. What You Need To Know
There is a buildup of multiple non-state actors across Northern Nigeria, which includes the embattled Boko Haram, Ansaru, and now ISWAP. They have continued to push Southwards, finding new abodes in Niger and Kogi states.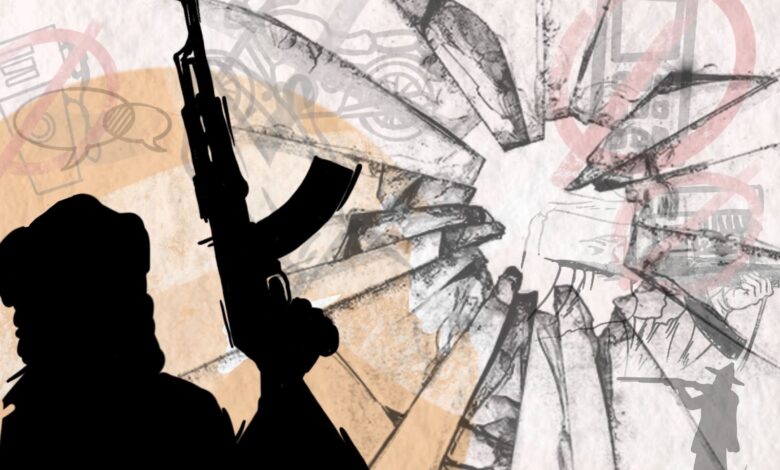 Between April and Aug. 2022, terrorists conducted attacks in Niger and Kogi states and some parts of Abuja, Nigeria's capital city in North-central Nigeria. Many people were killed, including security personnel, while others were kidnapped.
The frequency of such incidents has left many communities, both urban and rural, in perpetual fear as terror groups move closer and closer from the villages to the cities, including Minna, Niger State capital, and Lokoja, the capital of Kogi State.
Shockwaves in Kogi
Kogi State is relatively one of the most peaceful states in North-central Nigeria, but this has changed in the last few months due to rising terror attacks.
Before the massacre of 40 worshippers at a Catholic Church in Owo, Ondo State, Southwest Nigeria, on June 5, 2022, by a cell linked to the Islamic State in West Africa Province (ISWAP), very few Nigerians knew terrorists were present in the state, which borders Ondo from its Southern Senatorial District. The gang was said to have invaded Owo through the Ethonomics, Okpella, Uzebba, and Ekperi forests between the two states, where they have been hibernating for years.
Reports have shown that there have been terrorists in the state for more than a decade. Investigations by HumAngle revealed that Jama'at Ansari Al-Muslimin fi Bilad Al-Sudan, popularly called Ansaru, an al-Qaeda affiliate that broke away from Boko Haram in early 2012, had been in Kogi State, until 2016 when one of its leaders, Khalid al-Barnawi, was arrested in Lokoja, the capital, months after some security breaches. This might have put to rest the suspicion of the presence of terrorist cells in the state for some years, until their recent resurgence.
The three terror groups, who claim to be propagating their brand of Islam and share a similar modus operandi, have staged frequent attacks in the state: breaking into jails to free detained colleagues, attacking police stations, and kidnapping for ransom.
In recent times, ISWAP has carried out several attacks in Kogi. On September 13, 2021, the group struck a Medium Security Custodial Centre in Kabba, where they freed over 200 inmates and killed two security personnel. Security experts pointed at ISWAP to have likely carried out the attack, though the group didn't claim responsibility.
However, the attack was similar to that executed on a medium custodial facility in Kuje, Abuja, on July 5, 2022, where high-profile terrorism detainees were freed. ISWAP, through its propaganda news outlet, Amaq, claimed responsibility for that attack.
ISWAP said its fighters demolished the facility's walls and "successfully liberated dozens of prisoners." Abuja and Lokoja, the capital of Kogi State, are about 200 kilometres apart, about two hours and 45 minutes by road.
Since April 2022, terror attacks in Kogi state have continued unabated. On April 3, 2022, a group of terrorists hit a Police station in Adavi town in Kogi State, killing three police officers after a fierce gun battle. A few hours later, ISWAP claimed responsibility in a statement on Telegram.
"Soldiers of the Caliphate attacked a police station," it said, adding that five people were killed in the raid.
ISWAP also claimed responsibility for an Improvised Explosive Device (IED) in a bar in the Oke Padu-Cuba Kabba, headquarters of Kabba-Bunu LGA of Kogi State, which happened on May 29, 2022, where ten people, including the owner, Omofemi Oyehunwa.
Two weeks earlier – May 11, 2022 – a similar incident occurred at a beer parlour along Lewu junction in Kabba town. Three people were said to have died from the explosion. Although no terror group claimed responsibility, some community residents attributed the attack to Ansaru, while the Chairman of a security committee, Tunde Ibrahim, attributed it to politicians.
On July 31, 2022, three police officers and five members of a vigilante group were killed at Jidda-Bassa community of Ajaokuta LGA. They were ambushed when they responded to a distress call by the community about the presence of terrorists in the locality.
Again, on Aug. 6, 2022, terrorists attacked a coaster bus in Ajaokuta LGA of Kogi state. It was conveying some locals and Indian expatriates of West African Ceramics. Six people, including two police officers and two expatriates, were killed, while 14 expatriates were abducted.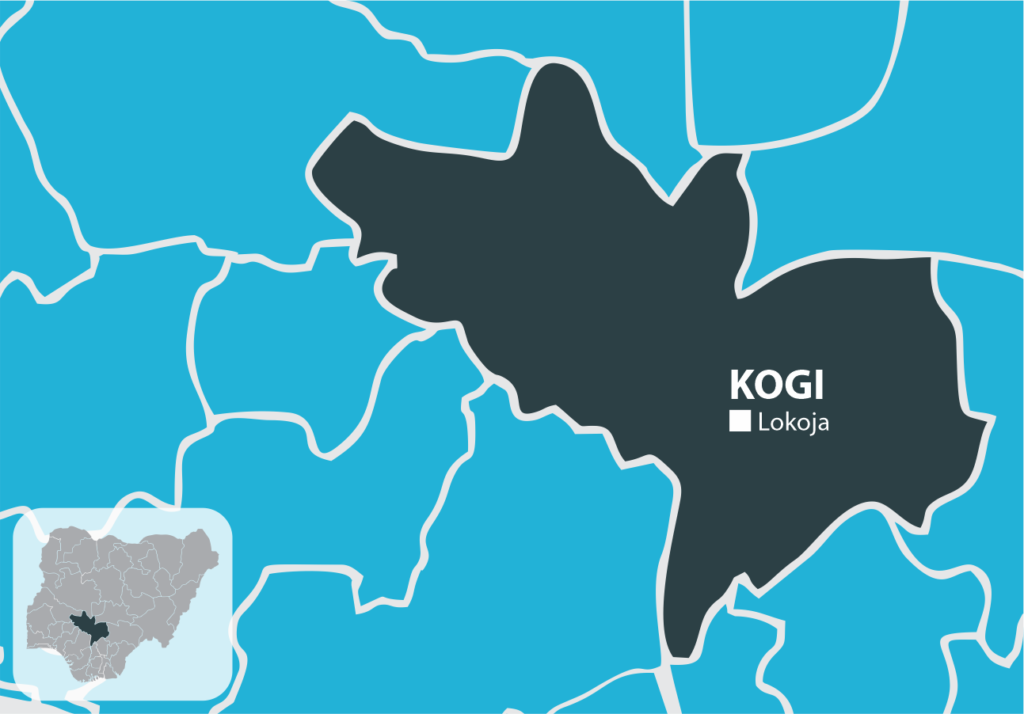 Sleeper cells in Kogi
According to a HumAngle report, ISWAP operates between the border between Kogi and Ondo states, an area that has provided hideouts to armed groups for several years.
Another account stated that the area occupied by the Nigeria Steel and Iron Company – now in comatose- which is a forest through Bassa, Dekina, and Omalla, after River Niger and Benue, also serves as an abode for terrorists operating from the flank of Abuja and Nasarawa State to build their cell and unleash terror on Kogi State.
Also, a journalist, Ahmad Tahir, who is familiar with the terrain in the state, told HumAngle on the telephone that the terrorist cells are concentrated in Kogi Central Senatorial Zone, mainly in Okene, Eyima, Okehi, and Adavi.
"But there are no cells in Kabba and Ajaokuta, even though they have attacked these places in recent times," he said. "They have their cells in Okene, Eyima, Okehi, and Adavi. From these places, they move to attack any part of the state and beyond and later come back to their base. That is what has been happening."
Niger's swathes of forest
Until recent years when some of its local government areas became terrorists' havens, Niger State had enjoyed peace with its border states of Zamfara and Kaduna. But the large swathe of the Kamuku forest that defines its boundary with Kaduna and Zamfara now provides the channel for terror groups to incubate there.
Ansaru, in particular, has capitalised on ungoverned spaces and the confusion created by terrorists in Zamfara, Kaduna, and other northwestern states. Also, their ability to thrive under the manner layers of grievances resulting from military campaigns by the government, with the unavoidable collateral damage, has made recruitment easier.
The killing of Boko Haram leader Abubakar Shekau, and the seizure of his enclave in Sambisa forest by ISWAP in May 2021, also forced Boko Haram's spread to other terror camps in the Northwest.
By late 2019, ISWAP and Ansaru, who have hibernated for years, started taking credit for attacks in the Northwest, according to the International Crisis Group (ICG) in its 2021 report.
Niger's recent attacks
Although there has been the presence of terrorists in Niger for years, it was not until April 2021 that a relative terrorist leader with links to Boko Haram hoisted its flag in Kaure village in Shiroro LGA, thereby officially heralding its presence.
Several months before, the locals had alerted the public about its presence, but the government didn't take necessary action.
Since then, terror groups have continued to launch attacks in different communities in Shiroro, Muya, Rafi, Lapai, Mariga, and Kotangora LGAs of the state.
The terrorist attack on a mining site at Ajala-Aboko community in Shiroro on June 30, 2022, was the worst recorded in the state by the terror group this year. Forty-three people, including 37 security personnel, were said to have been killed in the attack.
Spokesperson of the Coalition of Shiroro Associations (COSA), Salis Sabo, said the attackers, who came on motorcycles, were Boko/ISWAP due to their mode of operation.
Again, on July 23, 2022, a terrorist group abducted 50 persons from Kuchi in Munya LGA. It was said that the terrorists stormed the town around 2 a.m. while it was raining, launched a house-to-house operation, and assembled their victims for onward movement to their enclave.
Two days later, on July 25, 2022, terrorists stormed the Shadadi community of Mariga LGA and abducted fewer than 15 persons, most of whom were said to be women and children.
Also, on Aug. 8, 2022, terrorists kidnapped three women and set fuel tankers on fire in the Saminaka community in Lapai LGA.
First quarter joint report of 2022 by the Community of Practice Against Mass Atrocities and the Action Civil Society Committee under the aegis of Nigeria Mourns said 397 people were killed by terrorists in Niger State alone between January and April 2022, while Niger State Governor Abubakar Sanni Bello told at least 220 people were killed by terrorists within the first week of 2022.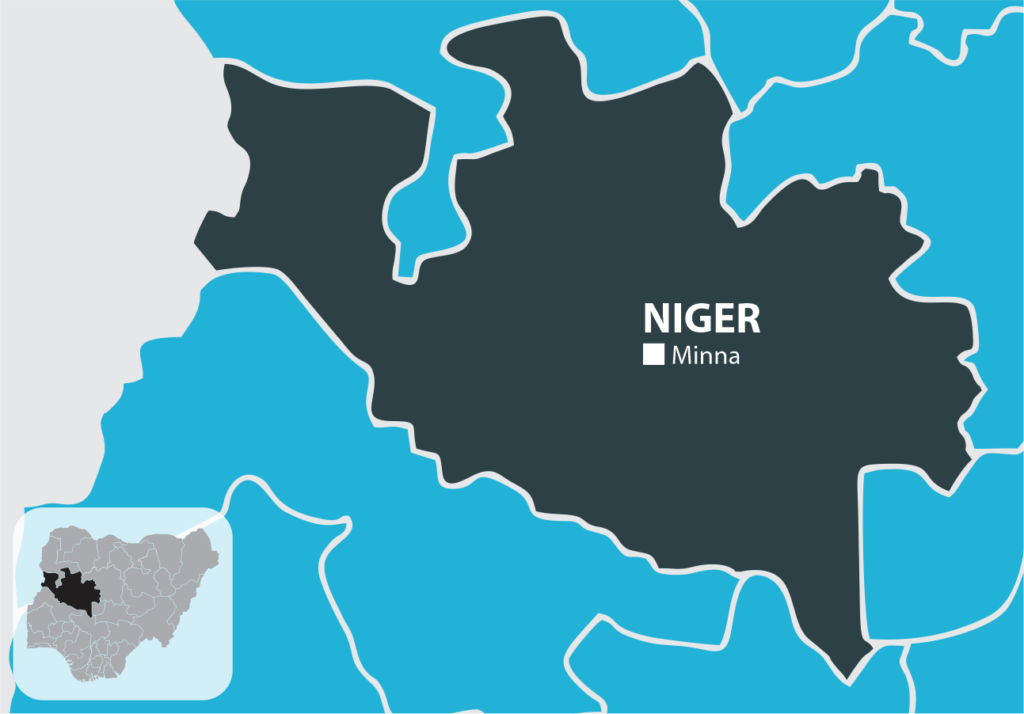 Terrorist cells in Niger
Zubair Idris Abdulrauf, a community leader who understands the terrorists' terrain in Kaduna, Niger, and Kogi states, told HumAngle that there were terrorist cells in Lapai, which shares a boundary with Abaji in Nigeria's Federal Capital Territory.
"Although the vigilantes in the Lapai LGA are up and doing, that is why their presence is curtailed. But there are some areas between old Gawu and the forest in the Saminaka general area," he said. "The forest is linked to Sarkin Pawa to Kuduru to Kamuku forest to Kuyanbana forest in Kaduna State, to Dansadau forest in Zamfara State and the famous Dajin Rogo in Katsina State. When you look at the topography of these forests, it goes down to Cameroon.
"Hideouts of the terrorists in Niger State also include Allawa forest as well as villages such as Beni, Kuchi, Hudawa, Kusasu in Shiroro LGA and Kaore. There are also some cells of the Ansaru around the New Bussa-Babanna axis of the state.
"It is from these hideouts that they launch attacks on other places in the state."
Their factions in Niger and Kogi
In its report on June 1, 2022, the Institute for Security Studies in Dakar, Senegal, said Ansaru is active in Nigeria's Northwest and North-central zones, which include Niger and Kogi. It added that the group had provided weapons and other support to terrorists as a way of sustaining its activities, apart from its strategy of 'hearts and minds' campaign in communities – this is already happening in Birnin Gwari axis of Kaduna State, where it distributed food and money to locals.
According to Abdulrauf, all the terror groups operating in the Northeast also exist in the Northwest and North-central, particularly Kogi and Niger states.
"I can tell you that in Kogi State, there is a strong presence of Ansaru, ISWAP, and Boko Haram," he said. "This is not a surprise since it has been said that Muhammad Yusuf, the first leader of Boko Haram, his root is from Kogi State. That was why it was easy for them to attack Owo."
"You can't also differentiate between Boko Haram, Ansaru, and ISWAP because they share similar modus operandi. They are intertwined. It is only when one comes out to claim responsibility for an attack that you know one was responsible for the act," he added.
Also confirming the presence of all the terror groups in the North-central region, a Daily Trust report of June 28, 2021, revealed how Boko Haram, ISWAP, and Ansaru engaged in recruitment drive among ranks of terrorists in the Northwest and some parts of North-central states. The move, it said, yielded results with some terror groups declaring allegiance or agreeing to a working relationship, intelligence sharing, and logistics support.
However, the Cairo Centre for Conflict Resolution, Peacekeeping and Peace Building (CCCPA), in one of its earlier reports, explained the distinction between the groups.
According to CCCPA, Ideological and strategic differences between the two factions directly translated into each group's modus operandi.
"From inception, JAS engages in suicide attacks on civilian gatherings, in indiscriminate killings, raiding whole villages, and abducting women and children. In contrast, ISWAP led more sophisticated, organized, and large-scale attacks on military camps and oil exploration sites," it said.
"Differences manifest in the way each faction handled the abductees. For instance, in Dapchi, 110 girls abducted by ISWAP were reportedly well-treated and well-fed. They were released following a short period, except Leah Sheribu, one Christian girl who refused to adhere to Islam. In contrast, JAS abducted 276 Chibok girls in 2014, and to date, more than 100 are unaccounted. The girls who escaped the group's camps recall the horrific accounts of systematic mistreatment, torture, and sexual abuse."
Locals see Boko Haram as far more brutal compared to ISWAP. The Ansaru and ISWAP strategy is playing out in the northwest and north-central. Many believe that to contain the growing threat, the government has to invest in good governance much as it has done deploying military might.
---
Support Our Journalism
There are millions of ordinary people affected by conflict in Africa whose stories are missing in the mainstream media. HumAngle is determined to tell those challenging and under-reported stories, hoping that the people impacted by these conflicts will find the safety and security they deserve.
To ensure that we continue to provide public service coverage, we have a small favour to ask you. We want you to be part of our journalistic endeavour by contributing a token to us.
Your donation will further promote a robust, free, and independent media.
Donate Here