Analyses
Human Rights
News
Neglect, Public Perception Affecting Nigeria Police Performance
Many police personnel said the discussion about reform will only have a headway when their welfare is made paramount.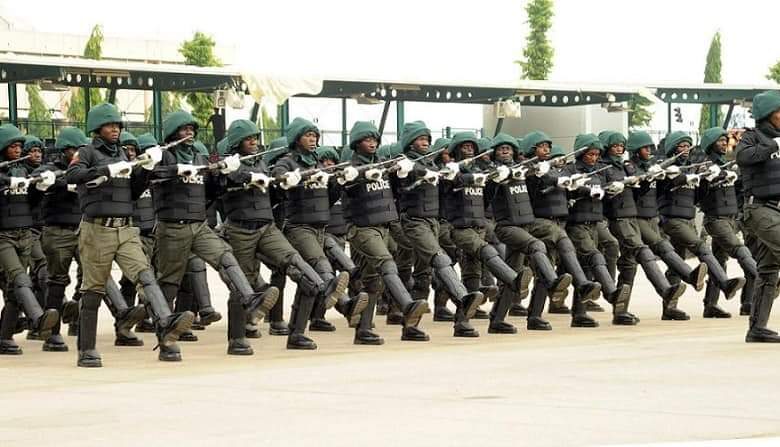 Nigeria Police personnel are planning to embark on a two-week warning strike across the country, HumAngle can report. The strike is to protest official neglect, lack of public trust, and poor welfare.
Though the acting spokesperson of the force, Olumuyiwa Adejobi, has dismissed the reports on a planned strike, multiple officers told HumAngle that the action is likely to commence on March 26. Many personnel are said not to be comfortable with the continuous killings of their colleagues and neglect of families of officers killed in active service.
"The only thing that can save this country is police strike because we have been reduced to nothing. The country is becoming lawless and a police strike will let the world know whether we are working or not. The public will determine whether we are useful or not during the strike action," a police spokesperson in one of the states in Southwest Nigeria said.
Despite being major actors in the criminal justice system, the link between curbing crime and poverty has been a major concern for the Police. Many of them live in dilapidated barracks with lack of basic amenities such as toilets and even potable water.
"I have friends who stay in barracks and you see them in the morning patronising 'Mairuwa' [water vendors] to get water to use in the barracks. In some barracks, officers queue to use toilets and bathrooms, and when it rains, water drops into rooms from the already collapsed roof, spoiling properties of these officers, yet no one is speaking for them," the police spokesperson noted.
Zainab Azeez, a psychologist, pointed out that shelter is an important basic physiological need of humans which should not be toyed with.
"All of these bring us to the discussion of how the welfare of officers hinder their activities. They go out every morning with rifles to enforce laws and at night, return back to the decaying infrastructures. This hinders justice as many of them are in the race against time to get money for their upkeep rather than support human rights or respect fair hearing."
Poor welfare scheme
The Nigeria Police Welfare Insurance Scheme is designed to compensate members of the force who might have suffered accidents, injury, or death in the course of duty. While the Police Act and the pension department are silent on this, a top police source said every officer is entitled to insurance cover, but the process is marred by various irregularities.
HumAngle understands that the insurance cover available include the IGP Family Welfare Package, Group Life Assurance Package, Group Personnel Accident Insurance, and Nigeria Police Welfare Insurance Scheme Package.
Multiple sources revealed that the packages are beset by problems ranging from outright corruption to poor planning, embezzlement of welfare funds, poor post-retirement funding administration, and inadequate buildup of funds.
A former spokesman of the police force in Lagos earlier said "there is a policy for insurance but it is not workable. We only have some of these things on scattered papers and not in a formalised document. In fact, most police officers do not know about the process. The insurance of the police is marred with corruption and a lot of hidden information not available to the public."
Official neglect
There has been a rising wave of attacks on police stations and officers in Nigeria, particularly in the southern region of the country in the last few years. These attacks, based on a study of various reports, have led to the death of hundreds of police personnel.
A top police boss leading an anti-cultism squad in Imo state, Southeast Nigeria, told HumAngle that "we are tired of these killings. I have lost six of my boys to armed men in a bid to curb the insecurity in the state. We are forced to fight criminals with rickety patrol vehicles and poor weapons, making us vulnerable to attacks."
His predicament is what many Nigerian police personnel are faced with as a result of the non-availability of modern and sufficient equipment to combat crime. This, according to them, also places a lot of constraints on the ability of the police authorities to mobilise their men at short notice for emergency duties.
"There is really a limit to what we can achieve in the absence of modern weaponry. Has anyone asked about how police fuel their vehicles? We struggle to get this done and that's why officers remain on the roads collecting bribes.
"Most police commands lack sufficient walkie-talkie to contact the nearest policeman or police station in case of emergency. So, how do we effectively fight the war against crime when we are neglected?" he queried.
No justice for families of slain officers
HumAngle's earlier investigation revealed how police authorities often neglect families of officers killed in active service. One of such cases is that of Inspector Daniel Ise who was killed in Dec. 2020. Soon after his death, his wife and children were advised to start processing his death benefits. Despite completing the process in time, the family have still not received a kobo.
"I told the DPO that we didn't have money to pay the mortuary to release his body, but he responded that the police do not also have money to cater for that. My mum is jobless and was pregnant then, so I had to rally round to get the money," Godwin, son of the deceased officer said.
Ise was later buried on June 16, 2021, but his wife and seven children are yet to get any benefit from necessary authorities. Also, while many Nigerians demanded justice for victims of #EndSARS protests, little attention is paid to families of police officers killed during the bloody protest.
Failed guidelines?
HumAngle understands that the guidelines on the administration of police officers' pensions provide that death benefits should be paid to Next of Kins (NOKs) of officers who die in active service.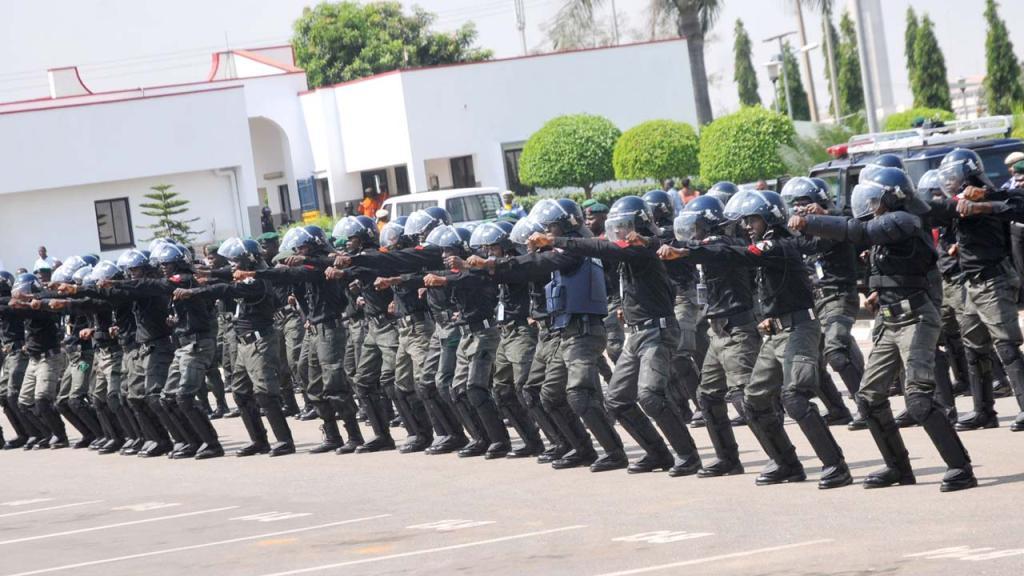 The families are expected to submit a letter of introduction of NOKs from the command where the officer last served, a death certificate, the deceased officer's bank statement, stamped and signed NUBAN compliance bank statement with bank logo, one bank account for the widow, and another bank account opened in the name of the youngest child for children who have not attained the age of 18 years among others.
Section six of the guidelines provide that a committee should verify the claims and validate the document submitted by the NOKs after which "the deceased police officer's entitlements are to be paid, the widow and the children (maximum of six) are entitled to monthly pensions, one-ninth of his accrued pensions until each of the child attains 18 years of age or death, one-third of his accrued pensions for the widow if she remains unmarried and of good character."
Meanwhile, the rule is silent about how long the process should take, making it difficult to hold the authorities accountable. Sources in the force said the police authorities hide behind this loophole in the guidelines to delay and embezzle funds meant for affected families.
Promotion laced with nepotism
Most police officers who spoke with HumAngle said authorities have made promotion a question of "ethnic patronage and a man-know-man affair" instead of standards by the way of seniority and high performance.
This is said to have adversely affected the morale of personnel as promotion exercise does not take into account sectorial or departmental requirements.
Sources told HumAngke that lack of proper welfare and failure of officers to get promoted as at when due has prompted resignations, a challenge that has led to manpower problems, hindering effectiveness in crime prevention and control.
Public perception
The Police Force has a history of brutality and disrespect of the rule of law. They are accused of disregard for human rights of accused persons, violent suppression of protest, infringement of fundamental rights, abuse of discretionary power, and corruption.
Unarguably what the public thinks about the police determines if citizens will support them in fighting crime. This also contributes to how and whether the police will succeed in maintaining order.
"The perception by Nigerians that police are not working is also affecting our work. I agree that some of our officers are corrupt as a result of poor welfare but that does not mean all policemen are involved in extrajudicial killings. The strike would go a long way to determine whether we are working or not," an officer who preferred to be addressed simply as Kingsley said.
Police personnel believe they would be more productive if Nigerians trust them enough to give information necessary to secure lives and properties and also maintain law and order as well as investigation and detection of crime.
Failed promises
Successive governments have, on several occasions, talked about police reform. As part of its efforts at reforming and repositioning the Nigerian Police Force and national policing architecture, President Muhammadu Buhari directed the upward review of salaries and benefits for the country's police in June 2021.
In the same month, Inspector-General of Police, Usman Baba, urged police personnel to be committed to their duty of securing lives and properties.
"We have not got all we need to discharge our duties in terms of welfare, logistics, and equipment. But with the available limited resources, we will do our jobs with more dedication and professionalism," he said then.
On Dec. 15, 2021, the Federal Executive Council (FEC) approved a new welfare package, including a 20 per cent increase in allowances, for police personnel.
Minister of Police Affairs, Maigari Dingyadi, who disclosed this also said that approval of N1.12 billion was given for payment of officers' outstanding uninsured benefits from 2013 to 2020 and the sum of N13.128 billion was approved for outstanding death benefits for 5,472 personnel.
As of the time of filing this report, the aforementioned were yet to be implemented.
Way forward
Analysts who spoke with HumAngle argued that there is a need to recruit more men into the police in order to cope with the increasing crime rate and to ensure better citizens' protection.
"We need to improve the strength of the police to make it possible for them to respond promptly and effectively to the needs of the citizens. Also, the remuneration of police is undesirable, particularly when it is related to the rate of inflation in the country.
"So until the welfare condition of police in Nigeria is substantially improved, efforts at reducing corruption among officers will not be successful and would be difficult to perform effectively," Dunsi Olowolafe, human rights activist and social critic said.
He stressed that all cases of outright neglect must be looked into if police officers are to improve their performance.
"Police reform will only have a headway when police welfare is made paramount," he added.
---
Support Our Journalism
There are millions of ordinary people affected by conflict in Africa whose stories are missing in the mainstream media. HumAngle is determined to tell those challenging and under-reported stories, hoping that the people impacted by these conflicts will find the safety and security they deserve.
To ensure that we continue to provide public service coverage, we have a small favour to ask you. We want you to be part of our journalistic endeavour by contributing a token to us.
Your donation will further promote a robust, free, and independent media.
Donate Here