Features
Humanitarian Crises
News
More Unattended Children Join Borno IDP Camps But Provisions Aren't Enough
Children constitute the more significant number of civilians rescued by the military from dislodged terrorist hideouts. Many of them are coming to freedom as unaccompanied toddlers with little or no knowledge of who their parents are.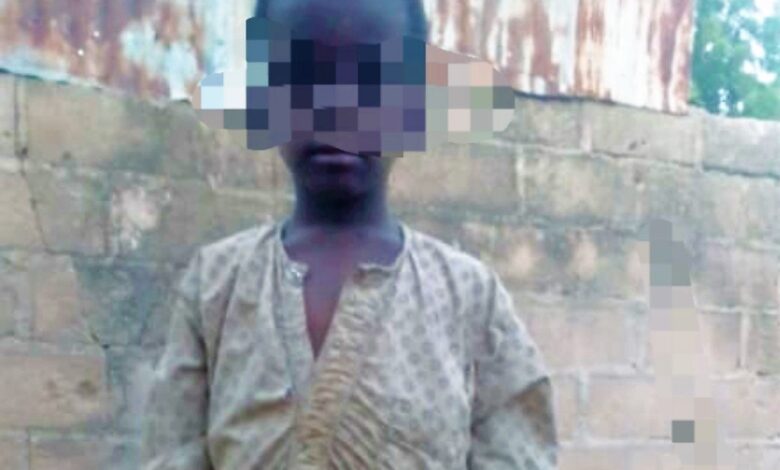 All that Tujjani could recall about his past were the names of his three siblings: Babagana, Ali, and Mohammed. Though he often cries for his mother, he does not know her name. 
When he is not sleeping or eating some meal given to him by people moved by his condition, he would spend hours sobbing and calling for his mother.
Tujjani arrived in Bama, a major town of Borno, Northeast Nigeria, some weeks ago. He was said to have come in the company of some adult IDPs who had either regained their freedom during the military raid of Boko Haram hideouts around Sambisa forest or when their captors lost control of their territory due to the ongoing battle of influence between late Abubakar Shekau's Boko Haram and the rival terror group, the Islamic State West Africa Province (ISWAP).
"The couple who came into Bama with him said they saw him wandering in the bush in tears, calling for his mother," said Zarah Mohammed, who runs a free learning programme for children of indigent IDPs in Bama.
The couple, natives of Banki, a border town in Borno near Cameroon, were returning home when they saw Tujjani "and could not proceed with the boy because they weren't sure they knew anyone related to him there".
HumAngle learnt that, since the fall of the Shekau-led terror group in May last year, many unattended children, mainly between the ages of 10 and 15, came out of the remote forest areas with the multitude of Boko Haram terrorists and their families who surrendered to the authorities.
"We've seen many unaccompanied children, many in their early teens, who could neither trace their ancestral homes nor recall the names of their dead parents, but one as young as five years old is not very common,'" Zarah said.
Hajja-Bintu Bulama, the Village Head of Manzarma, a sub-ward in Bama town, informed HumAngle that Tujjani was one of the many children who found themselves in the township without any idea about who their parents were.
"Nobody will be happy with the way things are turning out concerning orphans and unaccompanied children here in Bama especially," Bulama Hajja-Bintu said.
"Initially, we thought we could help manage the situation by asking good-hearted members of our community to adopt or take custody of the stray children, but with time we found that some homes have to take in more than one or two children, and it became a problem for them because they lack means of feeding them properly."
Bulama said such children are usually juveniles above five, and Tujjani is the youngest they have seen so far.
"His case has been quite emotional for even I as a leader in this community," she told HumAngle.
The trend reflects a bigger problem of people going missing due to events related to the insurgency, such as mass displacements, extrajudicial killings, and arbitrary arrests. The International Committee of the Red Cross (ICRC) says it has documented over 24,000 cases of people being unable to account for their relatives and loved ones' whereabouts or status.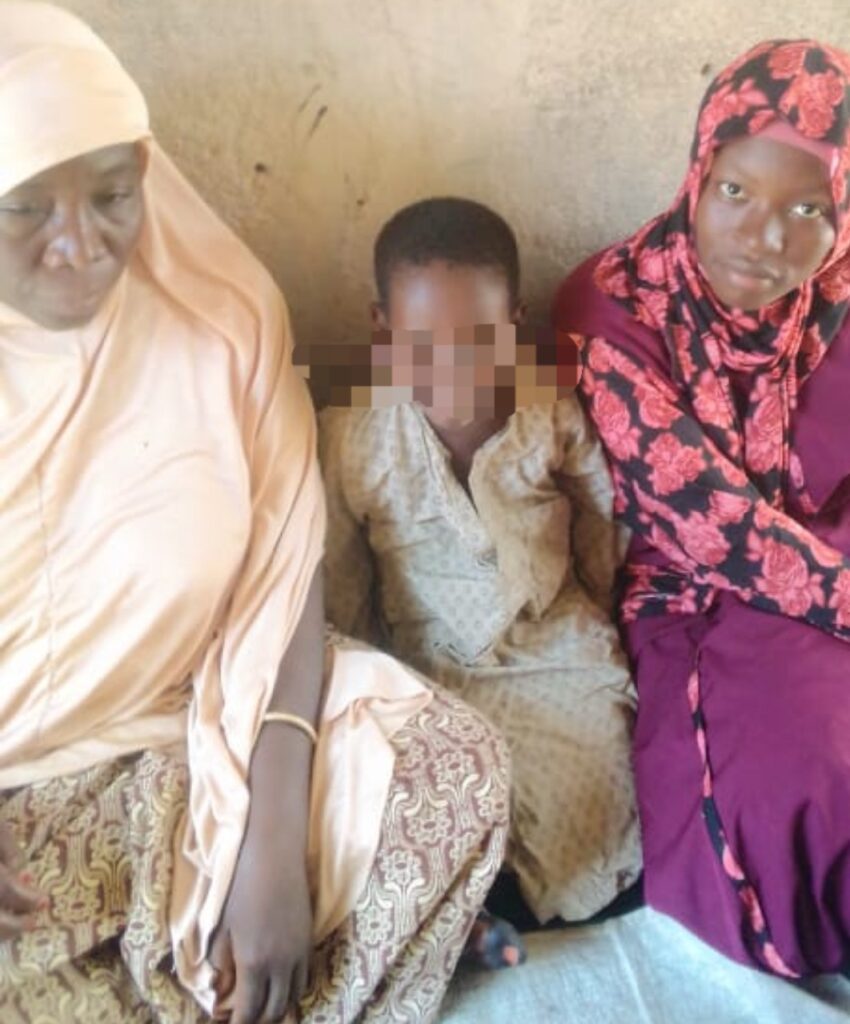 Asked if he could recall the name of his parents, Tujjani had explained that his father died months before some gunmen came to "take his mother and hid her somewhere."
"This child is probably an orphan who may have witnessed ugly bloodshed scenes while they lived in Boko Haram captivity. So one does not understand what he meant by saying that his mother was hidden somewhere," said Zarah.
She further observed that Tujjani seems to be feeling pain in his eyes, which have reddened and become swollen due to constant crying.
Keeping Tujjani in custody
When the Banki couple departed Bama, Tujjani was left to wander alone in the Bama IDP camp with no one to care for him. His persistent cry for food and his mother attracted the attention of local camp officials.
"The officials brought him to me during our afternoon class session and asked me to take him in. But I pointed out to them that all I do was to help kids learn how to read and write; I do not have a right of custody for any of the children attending my classes," Zarah told HumAngle.
"So we had to approach a woman who used to keep orphans in her home to find out if she could help the boy."
Luckily, the woman, Fatima Mohammed, did not object but said she could not keep Tujjani for a long time because she was already strained by the task of providing upkeep for the other three unaccompanied kids in her custody.
"Fatima said Tujjani could only be helped through enrollment in a government school for orphans," Zarah added.
Help from the authorities
The Borno state government had established a specialised school solely for the education and accommodation of displaced children orphaned by the Boko Haram conflict. An estimated 57,000 children at IDP camps in the state have lost their parents to the insurgency. But at the time it was to open the school for classes in Aug. 2021, only 5,361 kids had been enrolled.
Yusuf Tom, a headteacher in one of the public schools, explained that the government's figures on children orphaned by Boko Haram were mostly those recorded from the 16 IDP camps that used to be within Maiduguri, the state capital.
"At the time those figures were collated, we've not begun to experience the mass influx of surrendered Boko Haram terrorists and their families," he said. "But now the hinterland towns where the terrorists and their families who surrendered are being accommodated have many cases of unaccompanied children."
Meanwhile, Yabawa Kolo, the Director-General of the Borno State Emergency Management Agency (SEMA), confirmed that the government was aware of the rising number of unaccompanied children in the camps and resettled communities.
She says SEMA has partnered with the ICRC under a family tracing programme that supports separated children to locate and reunite with their relatives.
Referring to Tujjani's experience, the SEMA DG acknowledged that "such cases are usually a bit difficult to handle, especially when the child is very traumatised and would hardly respond when asked questions about their background. But for the children that can speak, and especially know the names of their parents or siblings, it is easier for us to trace and help locate their parents."
But with psychosocial support and a period of stabilisation, he may be able to provide clues that will lead to identifying his parents or distant relatives. In the worst-case scenario, she added, he would be handed over to camp-based caregivers trained by the state government.
"It is easy for us to achieve this because we are in an African setting where child upbringing is considered a community effort. People are easily moved out of compassion to take in a child and raise it while we as government give them support."
"Before now, we had in place a support mechanism for families with an enlarged household, probably due to taking in some of the separated or unaccompanied children. By standard, a household consists of six persons; but in a situation where the number exceeds six, we give additional support in the form of extra rations to such families," she said.
Bulama says raising such children goes beyond providing shelter and food.
"They need healthcare, they need to plait or barb their hair, they need to wash their clothes, they need to be in school – be it western or Islamic schools, and they need adequate love and care," she insisted.
"That's why we look up to the government to help us out with these children. Only the government can provide the solution because the numbers are rising especially now that the troubles being caused by the Boko Haram terrorists in bushes are going down and more people are coming out. We must provide for these kids, lest they end up growing up in the streets and becoming a bigger problem for us in the future."
---
This report was produced in partnership with the Open Society Initiative for West Africa (OSIWA) under the Missing Persons Register's Population and Amplification Project.
---
Support Our Journalism
There are millions of ordinary people affected by conflict in Africa whose stories are missing in the mainstream media. HumAngle is determined to tell those challenging and under-reported stories, hoping that the people impacted by these conflicts will find the safety and security they deserve.
To ensure that we continue to provide public service coverage, we have a small favour to ask you. We want you to be part of our journalistic endeavour by contributing a token to us.
Your donation will further promote a robust, free, and independent media.
Donate Here