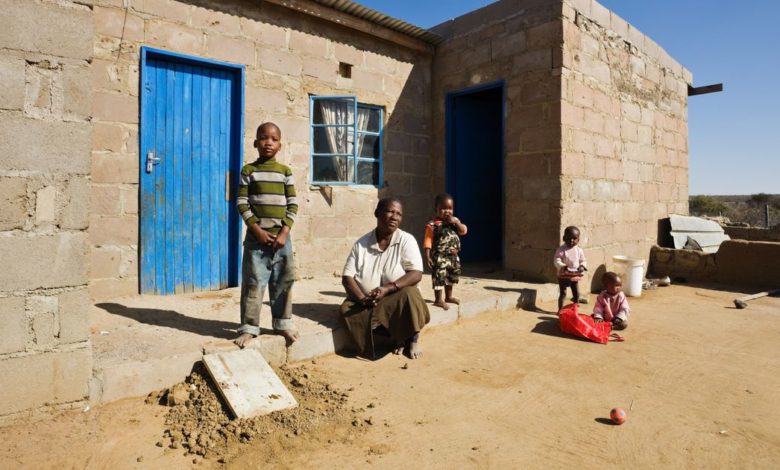 Since the confirmation of the first two cases of COVID-19 in Mali on March 25, 2020, business establishments have taken drastic measures against the economic consequences of the pandemic.
Some enterprises decided to retrench workers to reduce the wage bill and others stopped to recruit and resorted to the European model of tele-work.
Within the context of its preventive measures against the coronavirus, the Malian Ministry of Works envisaged that employers could temporarily resort to tele-work, although the Malian labour code does not have any particular dispositions to that effect.
The COVID-19 pandemic has occasioned huge losses in employment as can be seen from a study by the National Institute of Statistics. 
The results of the investigation indicate that during the month of June, 2020, 11 per cent of respondents to a questionnaire who were working before the pandemic had lost their jobs because of the pandemic. 
The study also reveals that the percentage is slightly lower as against the month of May, 2020 which stood at 12.7 per cent, an indication of a relative return to work observed in some towns. 
There was a drop in unemployment in other towns in the country from 15.8 per cent to 9.7 per cent as against 16.1 per cent to 12.1 per cent in Bamako, the capital.
According to Mohamed Diallo, a worker with a transit company close to the Malian General Directorate of Customs, the staff strength in his company has dropped by 80 per cent due to a drastic drop in revenue.
"Nothing is moving since the arrival of the coronavirus in Mali as a consequence of which our boss has asked some workers to stay at home while waiting for the situation to improve. They don't receive any salary or allowances," Diallo said.
Activities of certain sectors which are the backbone of the Malian economy have drastically dropped since the coronavirus pandemic.
The customs department is one of the sources of revenue of the government that has registered the most drastic drop in revenue.
"Before now, we could treat between 50 and 100 dossiers daily at the customs department, but today, we could spend the whole day without treating a single dossier because merchandise is no longer coming as in the past. The frontiers are closed in several parts of the world, " Diallo said.
On his part, Mamadou Keita, a trainee lawyer attached to a law firm, said the coronavirus pandemic had put an end to the ambitions of several youths who found it difficult to find employment.
"Companies are no longer recruiting. Some companies have even sent away their trainees and some of their workers because they can no longer afford the means to finance their activities.
"Most have shut down their activities thus there is no income as before. That is why I am actually at home now because the courts are no longer functioning as in the past," Mamadou said.
The pandemic came to Mali at a time of national security crisis and socio-economic vulnerability characterised by endemic poverty and the insecurity of employment in the informal sector which forms a major part of the economy.
This is also the situation in various sectors and as a result youths spend time looking for any available job.
Moussa Keita is a young accountant who has been searching for an internship opening for several months in vain.
"In the past, there were several announcements of recruitment but now, there is nothing. I spend at least four hours a day on platforms which publish announcements concerning employment, internship or training but there has been nothing for more than six months now. I have discovered that companies no longer recruit, " the young accountant said.
In Mali, the rate of unemployment is estimated at 67.2 per cent among the population aged between 15 and 64 years, while it is higher within the age bracket of 50 to 54 years which stands at 80.4 per cent.
"Even before the COVOD-19, it was difficult to find employment, and now, it is more difficult. From now to the end of the year, there would be an enormous number of unemployed persons in the country," Keita said.
Mariam Konate has been without a job since her former employer closed shop. She did not know it would be so difficult for her to find another job, especially with her past experience.
"I have submitted applications for employment all over the place but without success in getting a job. Sometimes I ask myself whether I will be able to find another job because it feels depressing to visit so many companies over a period of several months without a positive result. It is very disappointing, " Koneta says.
Even if the coronavirus has accentuated the rate of unemployment in Mali, the reality remains that there are several other factors that contribute to the hike in unemployment.
Many observers estimate that the high level of unemployment in Mali can be explained by the fact that the Malian labour market is not sufficiently flexible and the cost of labour very high. Besides, the country faces an insufficiency in demand and activity. Added to this, Mali also faces an inadequate offer and demand of work.
Bineta Sissoko, a senior official in-charge of commerce in one company is of the opinion that Malian companies are facing difficulties. 
She said the palliative measures put in place by the government were not sufficient to save jobs in Malian companies.
"The state has put forward less than six billion FCFA (about 12 million dollars ) to support enterprises but nobody can tell where this money has gone because there are enterprises which are still waiting for their share of the money. 
"How do you expect these enterprises which are in difficulties to recruit workers again? It is not possible because everything has come to a halt in Mali.
" It is a difficult situation to which rapid solutions must be found, if not, in the most immediate future, we have to expect a serious crisis of unemployment, " Sissoko said.
In the streets of Bamako, youths can be seen assembled in small groups to drink tea and debate on the situation in their country.
Daouda Samake, a participant in one of the debates, accused Malian authorities of doing nothing to facilitate access to employment.
"Mali has all the means to put an end to youth unemployment. We have mining industries, fertile soil, a dense population and structures such as the customs which has been filling government coffers each year. But there is no employment policy that has succeeded. 
"Fortunately, thanks to transportation, some youths manage to survive. But there should be an employment policy in Mali. Youths graduate from school but cannot find employment or even internship. This is not normal," Samake said.
Daouda Samake denounced the way recruitment into the Malian public service was being carried out. He also condemned the corruption inherent in public service recruitment exams.
"One must have a long arm to succeed in a public service recruitment exam. The whole system is corrupt.
 "At one time it seemed the head of state and first lady had their own quotas in public service recruitment. This is abhorrent and undignified because one has to pay millions of FCFA to be able to succeed in public service recruitment examinations, " Samake said.
Faced with the difficulties of finding a job, small businesses are sprouting up all over the Malian capital. Everybody is trying to sell something in order to survive and make ends meet.
Fatimata Ag Walet, a street fruit seller, said she had no choice than to get involved in street hawking because her husband lost his job two months after the outbreak of the coronavirus in Mali.
"People were afraid even before Mali recorded its first case of COVID-19 and everything degenerated so fast. 
'Some enterprises were compelled to reduce their staff strength. It is in this way that my husband was put on technical leave that is lasting several months. I am thus obliged to engage in an activity to contribute to the survival of the family, " Walet said.
On arrival in the Malian capital, visitors are surely impressed by the high number of tricycles in the streets from China and India. 
The arrival of these vehicles brought some air of relief to some youths who were not in school. In the past, most of them were employed as houseboys but today, they learn how to drive these tricycles and eventually become expert drivers.
According to Hamady Cisse, the youth who come from rural areas no longer have to work as househelps or in the farms once they arrive the cities.
"Even if it is poorly paid work, tricycle work is better than nothing. It is not easy because there was better work in Mali in the past. People don't pay their workers what the workers deserve. With this work, we are able to survive all the same," said one youth who left his village and has been in Bamako for two years now.
Officials in-charge of recruitment in enterprises and managers of human resources have been receiving thousands of applications for employment even without having advertised any posts.
"I have received so many profiles of youths with so much talent and I see that they are finding it difficult to find jobs because enterprises have difficulties in recruiting. The income of businesses does not permit them to take the risks of recruiting knowing what that implies,"  Mamadou Goudiaby, an official in-charge of human resources in a Malian company, said.
A study by the National Patronal Council of Mali has revealed an exponential increase in job losses, especially in the secondary and tertiary sectors.
The new authorities in Mali intend to put in place a veritable employment policy aimed at reversing the current situation. While waiting, however, the unemployed have to be patient because light at the end of the tunnel is not for tomorrow.
---
Support Our Journalism
There are millions of ordinary people affected by conflict in Africa whose stories are missing in the mainstream media. HumAngle is determined to tell those challenging and under-reported stories, hoping that the people impacted by these conflicts will find the safety and security they deserve.
To ensure that we continue to provide public service coverage, we have a small favour to ask you. We want you to be part of our journalistic endeavour by contributing a token to us.
Your donation will further promote a robust, free, and independent media.
Donate Here