Emergencies
Featured
Features
Kontagora: The Agony Of North-central Nigeria's Flood Victims
Floods in Kontagora LGA of Niger State have destroyed houses, farmlands, and business sites, which led the government and some politicians to donate relief items. But are these efforts enough?
"My farm is gone, and my businesses are gone. Only God can come to my aid now."
Haruna Mudi, a rice miller and farmer, sits on a concrete brick with his left hand supporting his chin. He is staring at a particular place in front of him – where his milling factory once was. Now it is covered by water.
Mudi is a resident of Unguwan Tukura in Kontagora Local Government Area (LGA) of Niger State, North-central Nigeria.
"My rice and cabbage farms are also submerged."
His voice shakes even as he tries to hold back tears.
Like Mudi, Mallam Musa and Ibrahim Abubakar also suffered.
Musa, 45, a resident of Unguwan Mayanka, lost his entire fish and vegetable farm in the Gabawa area to flooding, while Abubakar's block moulding factory at Ungwan Tukura was completely submerged.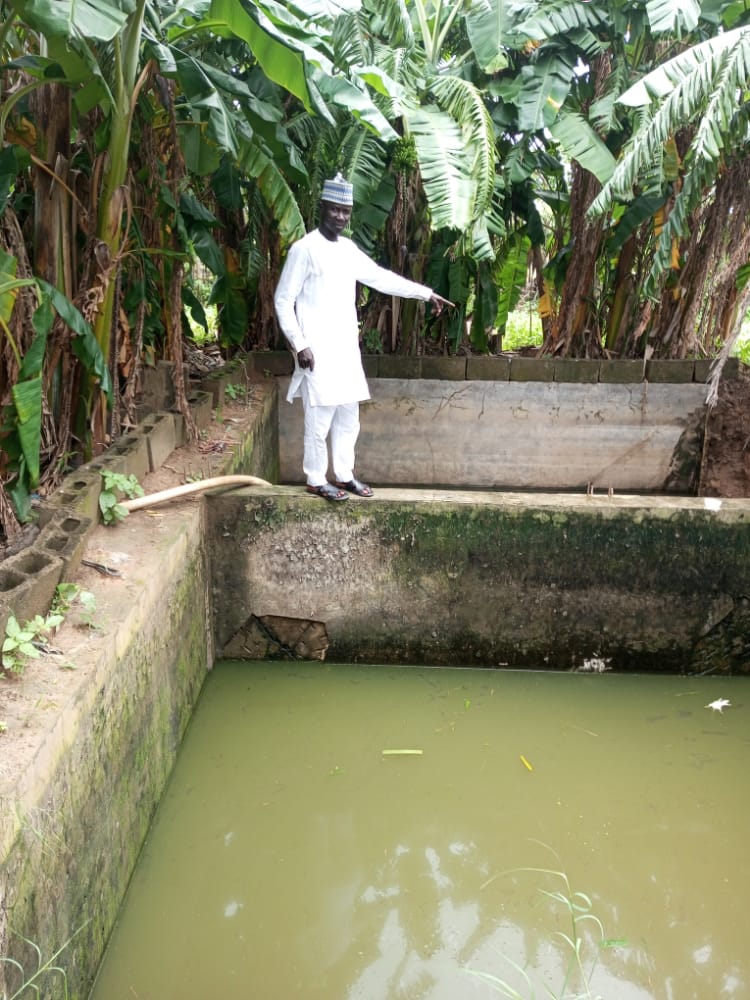 Hundreds of farmlands and businesses along the Kontagora River were flooded on Sept. 2, 2022. According to the Chairman of Kontagora, Alhaji Shehu Pawa, two people were killed, while 237 others were affected by the incident.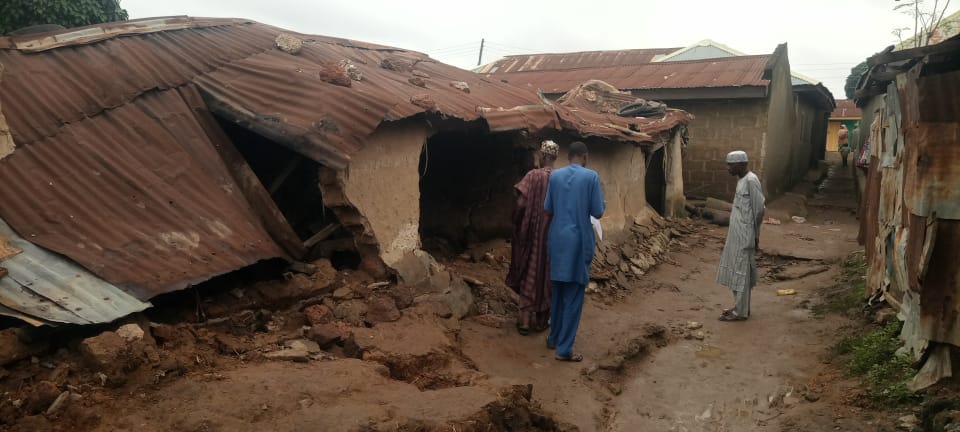 Early warning
Weeks before, the National Emergency Management Agency (NEMA) advised people living in riverine areas in Niger State to move to higher ground. The 2022 Seasonal Climate Prediction, which forecasted a normal to above-normal amount of rainfall across the country, was already playing out in the state following consistent rainfall for weeks after a brief dry spell.
"It is expected that the phenomenon will reduce the absorption capacity of the soil, leading to mass run-off water on the soil surface," NEMA's head in Niger State, Zainab Sa'idu, said in a statement. She added that the increase in water levels would lead to flooding of houses, structures, and farmlands in communities situated along river banks.
She also advised that drainages should be cleared for water to flow freely without affecting buildings.
But despite the warnings, none of the men or their families wanted to leave their land.
"We have already invested our money," Musa said. The crops they farm grow best near the river. In usual times, it is their water supply.
How it happened
Mudi, 40, was home with his two wives and 18 children when the flood pushed at their door at about 6 a.m. on Sept 2. He had just gotten an hour of sleep after his dawn prayer when his children suddenly woke him up.
"As I put my legs on the floor, they landed inside the water. That was when I realised something terrible had happened," he says. "So I rushed out of the house to where my rice milling factory is, and I saw the whole place has submerged."
Two days before the incident, Mudi had travelled 30 kilometres on water to see the condition of the river after they were warned of impending flooding. But he saw no sign it was happening.
"I moved from Kontagora to Birnin Gwari in Kaduna State but saw no sign of any small river around that can cause flooding. So I was surprised when a day later I woke up to see everywhere covered by water."
Musa, on the other hand, was preparing for a funeral in his neighbourhood when the flood poured in.
"I heard people shouting, 'water is coming' and I rushed outside, still holding the rope of my trouser," he says. "I was taken aback by what I saw. In my presence, the water was coming towards us as if being chased from somewhere, and within a few minutes, everywhere was flooded. That was when I decided to go and check my farm, and when I got there on a canoe, all the fish ponds were already submerged, and the fish had disappeared into the water.
"When I got home, I met my wives and children crying. I told them since we are all alive, we should thank God for that."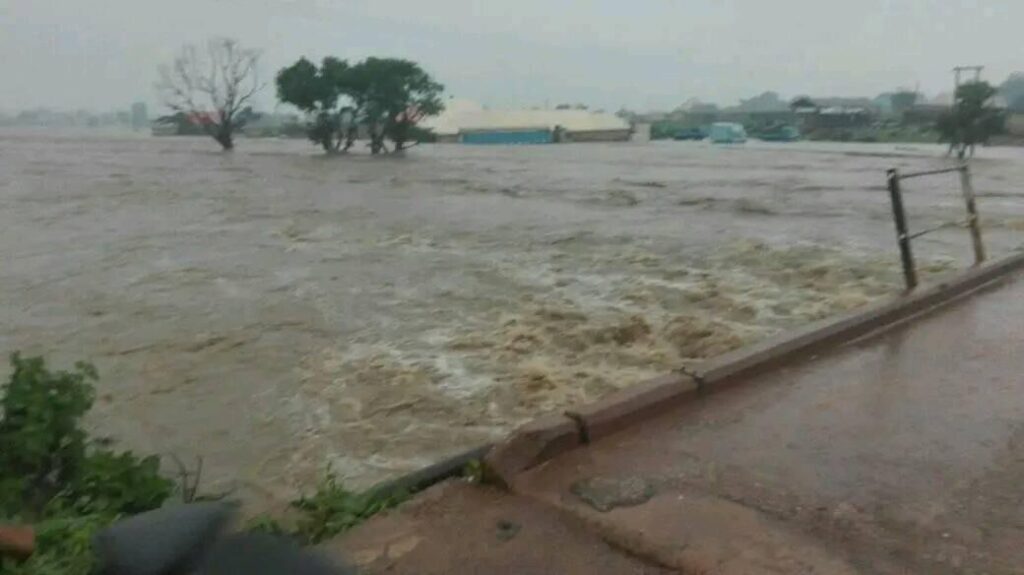 Counting losses
It was difficult for Mudi to give a monetary estimate of what he had lost. This was because, according to him, he was still traumatised and had yet to take inventory of his property.
"It is even my workers that sometimes tell me that these so and so things belong to you," he says. "But what I am sure of is that I lost my rice and cabbage farms and my rice mill. I have three tractors I used for farming, and also leased to other farmers, but they are all washed away by the flood."
Despite all these, Mudi counts himself a lucky man. His house was not destroyed by the flood, even though everything inside was soaked in water. "Thank God I didn't lose any member of my family," he tells HumAngle.
But for Abubakar, 43, the incident was a double tragedy, as he lost both his block making factory and home. He and members of his family were inside the house evacuating some of their belongings when a part of the mud structure gave in to the flood.
"The wall fell outward, that was the luck we had, it would have been a different story entirely," says Abubakar who has 30 people living with him, including his workers and their families.
"So we decided to leave the house entirely because it is still inside the water. Other parts could fall at any time. Presently, everybody is scattered. Each person stays with different relatives, because I don't have any place to keep them. If the government assists us, we will appreciate it, but if it fails, then we pray God will help us. My downfall will really affect my staff who depend on me."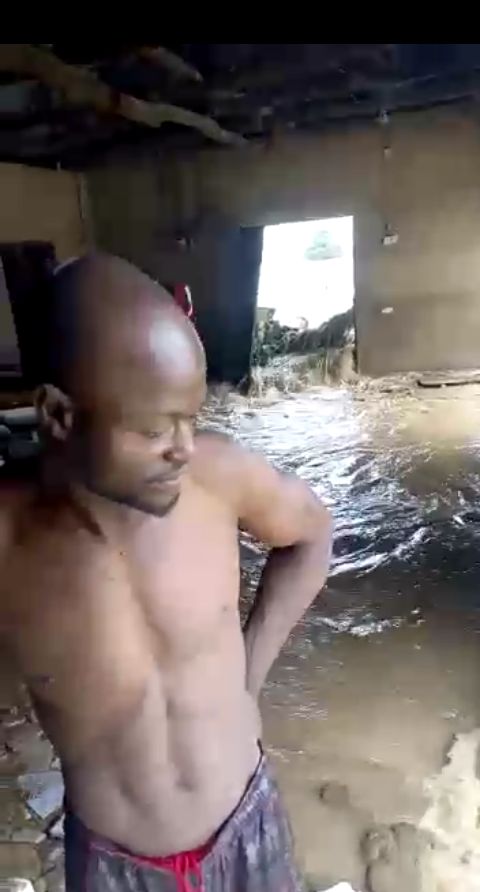 Fingerlings gone
"I have more than six thousand fingerlings in the ponds," Musa, the fish pond owner, says. "By estimate, in the next six months I should have been expecting five million naira after full harvest.
"I also lost my entire vegetable farm. Every month I get about six hundred thousand naira from the sale of the vegetables, which included cabbage, lotus, Okra, garden egg and onions."
Today, Musa and his family feed on his savings and donations from relatives and other well-meaning residents of the community. But the burden of feeding his family of two wives and 12 children together with that of his 10 workers is weighing him down day by day, he confesses.
"I have 10 people working on my farms," he says. "Now that there is no job for them, it is the little I have that I give them to feed with their families.
'This is not the first time I have incurred loss on my farm. Seven years ago I lost my entire onions to a disease outbreak. I spent more than seven hundred thousand naira, but I only got eleven thousand naira only. I use the money to buy rice and meat and ask my family to cook it for us. So I believe that the flooding that happens is a test from God."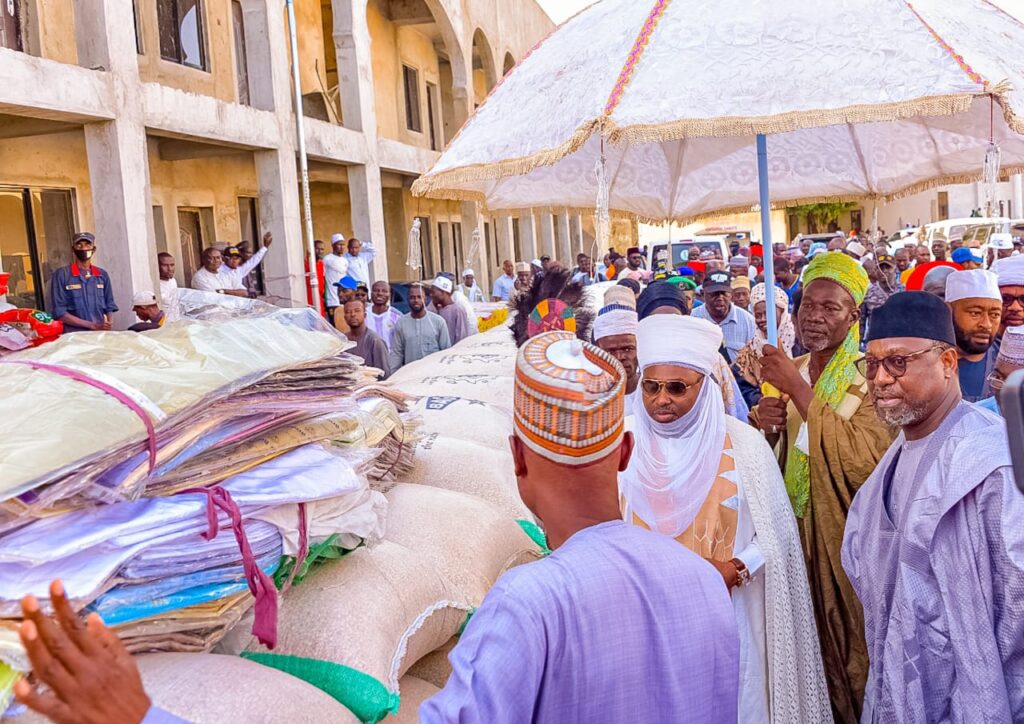 Beyond the tokens
On Sept. 7, 2022, the state governor, Abubakar Sani Bello visited Kontagora and donated 100 fabrics and 500 bags of grains to the victims. He said the gesture was to ameliorate their suffering.
Some politicians had also visited the victims to render assistance. But Abubakar described such a gesture as making mockery of them "because such a gesture was not enough compared to what we have lost. I didn't receive anything from what they said the government brought. In fact, our district Head only took the statistics of people here and nothing followed.
"And for the politicians that came, the amount they gave me was not more than twenty thousand naira. So if an aspirant comes and donates some token amount to the victim, we don't consider it as assistance, because what we gain in a day is more than that. If the government and the politicians want to assist us, they know what to do."
Agreeing with Abubakar, Mudi says they were helping the government to reduce unemployment, hence should be empowered to bounce back to their feet, rather than being given grains and clothes that can only last for a few days.
"We heard that the governor came and visited the graveyard and the Emir's Palace, but didn't come here. If really the government is for the masses it needs to come and check out what is happening to the people around here," he continues. "Most people doing business along the river bank have not less than 20 workers. They are helping the government provide employment. So if the businesses and farms around here are closed, the burden is still going to be on the government."
Moving away from the floodplain is not an option, he says. "We can't plant vegetables or do fish farming upland, this is the most suitable place for our business. We don't have any option than to look for some money and go back to our former places and continue with our businesses."
Musa says the "best thing the government can do for us is to build a concrete demarcation to prevent flood from overflowing its banks."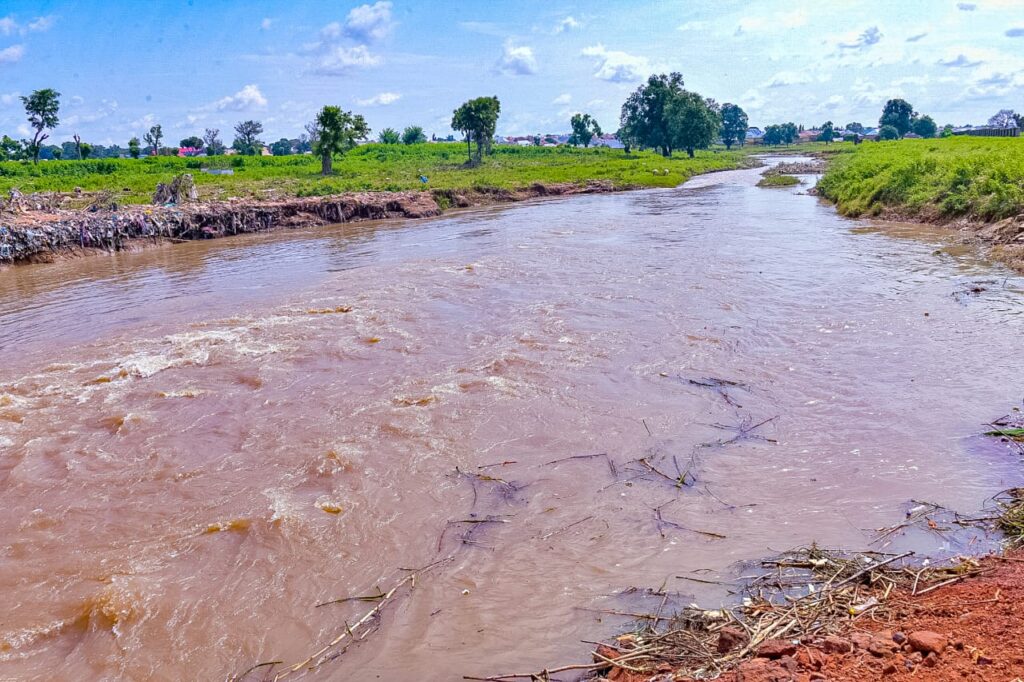 Making the List
He says the relief items from the government were given to the wrong people, leaving the real victims of the flood to their fate.
"We learnt that what the government brought was handed over to district heads by the Madakin Kontagora," he says. "The District Head of the West told me that we have grains with him, but up till this moment, nothing is given to us, despite the intervention by the Madaki Kontagora when we complained to him."
But the District Head, West, Lawal Bala, who spoke to HumAngle on telephone says he had distributed all relief materials based on the list given to him at the Emir's Palace.
He points out that it was not true that the items were given to those who were not affected by the flood.
"Initially, the Emir asked the district heads to submit the list of those affected by the flood," Bala says. "We were given conditions for those that should make the list. We were told to only include those that their houses or farms were destroyed by the flood; but not those that their houses are still standing.
"After I had submitted my list, which comprised 75 households, youths from my district also came with their list, which comprised 79 households. But the Emir directed that they should follow the list submitted by the youths.
"So the items were shared based on the list in the presence of everyone. The items were shared accordingly. Each person was given half a bag of rice, half a bag of millet, and eight litres of cooking oil.
"The only items we have not shared are the relief materials donated by the Kontagora local government council. They were brought on Tuesday, and are yet to be handed over to us.
---
Support Our Journalism
There are millions of ordinary people affected by conflict in Africa whose stories are missing in the mainstream media. HumAngle is determined to tell those challenging and under-reported stories, hoping that the people impacted by these conflicts will find the safety and security they deserve.
To ensure that we continue to provide public service coverage, we have a small favour to ask you. We want you to be part of our journalistic endeavour by contributing a token to us.
Your donation will further promote a robust, free, and independent media.
Donate Here