Extremism
Features
News
Kaduna's Displaced (1): How Kafari Locals Experienced 'Slave Room' In Captivity
Historical records reveal how, during the transatlantic slave trade, captives were kept in tight spaces within a building or on a ship. The conditions abductees in this Northwest Nigerian state endure in the hands of terrorists is similar and equally horrifying.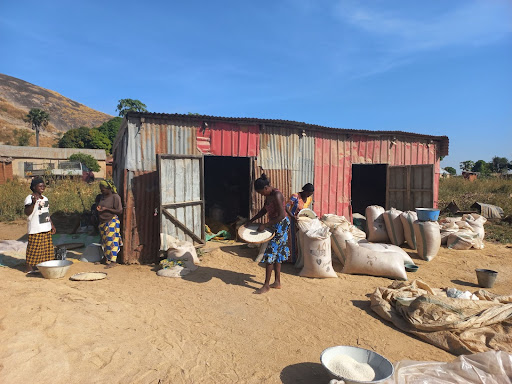 Before being kidnapped and caged in a terrorist cell he will never forget, Ayuba Haruna lived a non-adventurous farming life in Kafari, a village in Chikun Local Government Area (LGA) of Kaduna State, Northwest Nigeria.
It was early Nov. 2021, about 2 a.m., when terrorists (locally called bandits), stormed his home, a fairly spacious compound where he lived with his wife and seven children.
"When they entered our house, they started beating my son with a stick. They cocked their guns and threatened to shoot him. By then they had not entered my room," Haruna narrated. At that time, he had refused to come out.
But through the window, they had guns aimed at him. "So my wife and I came out and I asked what was wrong and two of them came towards me, guns still aimed at me." By then Haruna's son was thoroughly beaten. They laid him on the ground and tied him up.
More victims
Lydia Kaduna had returned home without her husband that night in November, tired from her trip to Minna, Niger State, North-central Nigeria, where they had lost a relative. She had just laid down to sleep when there was heavy banging on her bedroom door. Like Haruna, her home too is a fairly spacious compound. Startled awake, she looked through the window and spotted men with guns and machetes.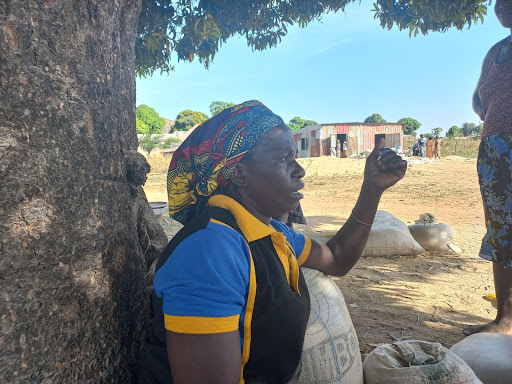 "They ordered me to open the door and I told them to please bear with me, that I would do so," she told HumAngle. There were many children in her house and some of them were in her room. When she did, they ordered everyone to lie flat on the floor. Then the terrorists began to converse in Fulfulde, the language of the Fulanis.
"This was when they began to go from room to room. Then they fired a shot. It was later I realised they had hit my husband's younger brother." Lydia's voice quivered here as she added that her brother-in-law, who was shot in the groin, is still in the hospital.
Their attackers were not done. They went to another room and, with a machete, hacked at the hand of one of her sons. Then they went to her eldest son's room and marched him out. "They took all his clothes, his nice suits, and money. We heard them quarrel amongst themselves on who was to get what."
To make matters worse, it was drizzling at the time and one of her sons, aged 16, was running a fever. "They kicked him where he lay and pointed their guns at him. I begged them to let him live," she said.
It was when they were herded off like cattle, booted and beaten on their way that Lydia realised Haruna, her neighbour, and his family were among those abducted. 
"Six of my children were taken, including me, making seven of us," she told HumAngle.
The interrogation
Later, the kidnappers stopped to interrogate their victims. They asked Lydia where her husband was and she told them he had travelled because there had been a death in the family. One of them scoffed and asked if the husband was the one who died and, when she said no, he said then all is well, implying that her husband could then raise a ransom.
Suspicious, they still cross-checked with Haruna who corroborated Lydia's claim. This was when they turned to one of her sons and asked about his parents and Lydia told them the young man was her son. That, in fact, six of the victims there were her children.
"So, they released me and Haruna's wife," she narrated, "for the sole purpose of going back home to get their ransom."
After they had gone, the 'bandits' also released the youth they had struck with a machete. He was quickly rushed to the hospital when he returned to the village.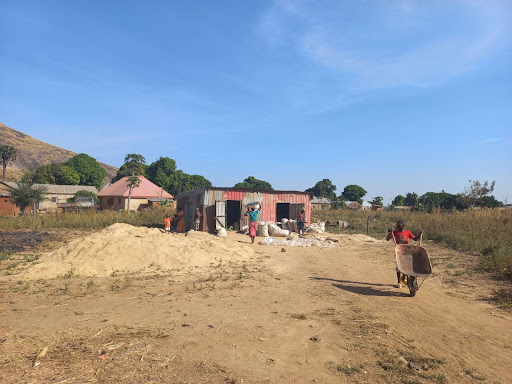 "The other one who was hit in his private part, who is about 20 years old, was operated on thrice," Lydia added.
Another abductee who had a similar experience as Lydia is Ishaku Musa, 25. Six of his family members were taken in one night in November. Then he and his younger ones were released along the way, but his father and sister continued the journey to the forest.
"Days later my father was released to hasten ransom payment, but my sister remained in captivity for three weeks," he said. "We paid ₦500,000 after selling our grains and collecting loans."  
Fast and rough
A bit relieved that Lydia, his wife and a few others were on their way back to Kafari to ensure ransom was paid, Haruna did not foresee the kind of misery that awaited him. Yes, he had heard stories before. But nothing could be compared to what was to come.
"It was me, my son and the others now," he recalled. "They kept beating us all the way. And what made this worse was that it was raining that night."
They had trekked for hours to a point (about 4 a.m.) where the terrorists mounted four motorcycles, two abductees behind each of them. The ride was rough and fast, unlike anything Haruna could imagine. And it was real life, not the movies. Sometimes they fell off and were insulted and beaten for that. "And they threatened to kill you," he added.
"When we reach a river, they tell us to get off the bike and walk," he continued. "If we were unfortunate and there was no temporary bridge, we had to risk our lives by walking across."
It was the most heartbreaking experience for Haruna. "I used to carry this particular woman's eight-year-old son on my back and cross with him."
Then the worst incident, or what seemed like it, happened. Their motorcycles stopped along the way, sometime around 8 a.m., and they kept walking, minutes like hours, with guns behind them.
Hell hole
Finally, they got to the terrorists' camp in the forest. And this was 12 rivers later, their backs aching, feet blistered. Hungry and thirsty like they had fasted for eternity. This was where Haruna would know torment that surpassed trekking and carrying a child across a river on his back. 
Immediately they arrived, they were blindfolded and a torture session began. "They told us that everyone should reveal what they had at home, that they had already been told the kind of wealth we possess." 
It was after this time they were pushed into a strange structure partly built with leaves. What was strange about the room was how the heat inside seemed ten times greater and the same was the case when it was cold. "Inside it was difficult to know whether it was day or night," Haruna said. 
He counted over 70 captives apart from the children. There were 35 women, and the men were also about the same number.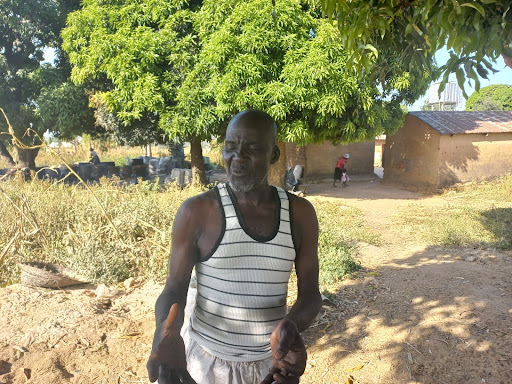 "We were piled on top of each other. When it was morning, we were brought out to pee. None of us needed to defecate in three weeks because we hardly ate.
"They brought cooked rice in a calabash and we passed it around with everyone taking a handful to eat. Sometimes it might not get to the next person before it is finished. So, we grouped ourselves in tens and divided the food. Still, it finished and some didn't get. You stretch out your hand and grab what you can in your fist."
Then there was the floor they lay on. "It was worse when it rained. We froze. Then when it was hot, it was extreme. Lice spread amongst us," Haruna recalled. 
Negotiating, delivering ransom
Kafari locals have experienced three major abductions in their village, beginning from July 2021. Back then, they gave money and also bought motorcycles as ransom to free eight persons, Benjamin Isa, a resident who communicated with the kidnappers on several occasions told HumAngle.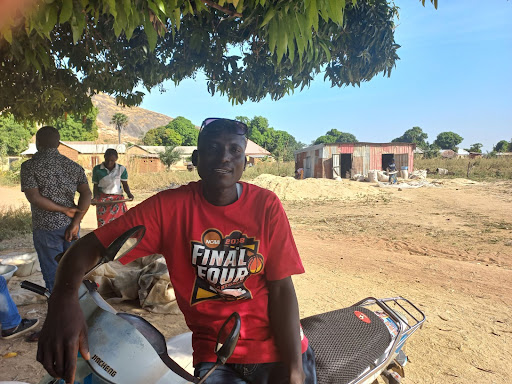 "In October they kidnapped the wife of a pastor of Assemblies of God Church and a bike man. It was not up to one week after they kidnapped them that they kidnapped eight people again early November," he said, adding that the terrorists appeared to have carried out a series of operations on the same night.
With the telecommunications service shut down in some parts of Kaduna State (including Chikun LGA), during this period, aimed at frustrating their capacity to negotiate for ransom, the terrorists changed tactics.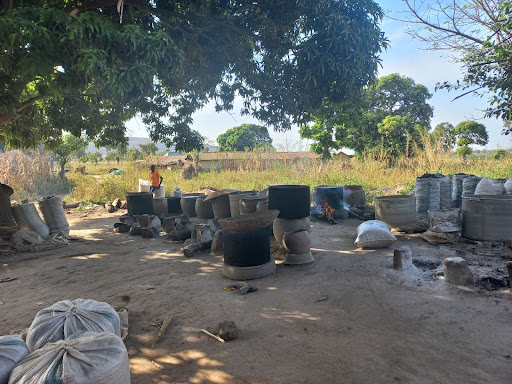 Knowing full well that communities could not call via phone for help, they moved freely from one place to the next. In Kafari, they simply released a few captives who were directed on how to get the ransom to them.  
"Because there was no network, they called a victim's relative in town [Kaduna city centre] using the victim's phone. This was after they climbed a rock. She [the relative] was the one who delivered the message that we should call the pastor's line," Isa explained, adding that he was the one who spoke to the pastor.
To reach the kidnappers, Isa spent hours on the rock in Kujama, another settlement just about a kilometre away from Kafari. He did not succeed on the first day.
"I did the same thing the next day till around eight o'clock in the evening. After I confirmed that our people were indeed in their hands, I returned home. They had given me the exact time to call them and said if I didn't meet that time, I won't be able to reach them," he said. This meant the terrorists positioned themselves in a place they were certain there was radio reception.
"And they used the same number to communicate on two different occasions," Isa added.
There was one intriguing aspect about the terrorists, Isa learned. They totally had no scruples revealing who their informant was after they had got what they wanted.
"This was how the people of Kafari were able to know the informant within their community," Paul (surname withheld) said as he pointed at the residence of a young man who was currently in police custody. "He even told the terrorists to ensure they didn't attack his own house."    
Once, when Isa paid a ransom, he saw about 30 men. Some with a soldier's cap or trousers and rubber boots. "They specified that I should buy a Tecno phone, and when I gave them they unwrapped it and threw away the case there and then," Isa recalled.
They had initially given him a particular time and place where he would see the captives. When he arrived, they all had arms and held bags. Another time he met a man in complete military uniform wearing odd rubber boots.
"They don't move in small numbers. But you talk to only one person during negotiation and he will tell you where to meet him. When you meet and he confirms you are the one, they surround you suddenly."
On Nov. 26, the Kaduna State government announced the restoration of telecommunications services with immediate effect. However, other measures, such as the closing down of markets in some local government areas, the ban of commercial motorcyclists and more, remain.
The aftermath
After three weeks, Ayuba's family put together a million naira and bought a motorcycle worth ₦700,000 for the kidnappers. "This was apart from the phone recharge cards my family sent to them," Haruna added.  
He was soon to learn that being released was not the end of his suffering. Haruna had to go to the hospital almost on a daily basis because his ulcer had worsened. Also, before his abduction, he was battling arthritis. 
"Back there the place was hot," he explained, referring to the room they were kept in. "Even when you are asleep, the heat in the room makes your body white because the blood in your body is drained."
"Now we don't sleep in the village. We are always afraid when it's evening. Some go to Kujama and a few dare to sleep in Kafari," Lydia lamented.
---
Support Our Journalism
There are millions of ordinary people affected by conflict in Africa whose stories are missing in the mainstream media. HumAngle is determined to tell those challenging and under-reported stories, hoping that the people impacted by these conflicts will find the safety and security they deserve.
To ensure that we continue to provide public service coverage, we have a small favour to ask you. We want you to be part of our journalistic endeavour by contributing a token to us.
Your donation will further promote a robust, free, and independent media.
Donate Here