Analyses
Development
Displacement & Migration
IWD23: Are Displaced Women Part Of The Conversation?
As the world celebrates International Women's Day (IWD), HumAngle takes a look at the theme of the celebration (DigitAll: Innovation and technology for gender equality) and its disparity as it relates to displaced women.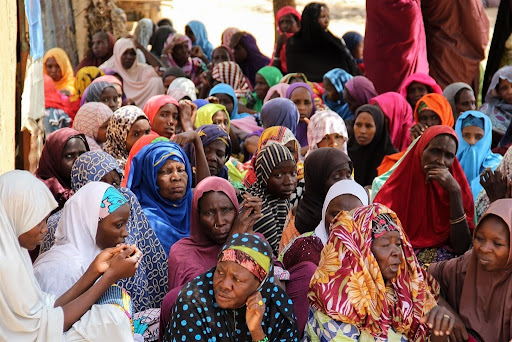 The theme for the 2023 International Women's Day (IWD) was chosen in order to celebrate women and girls involved in the advancement of technology, "explore the impact of the digital gender gap on widening economic and social inequalities," and also highlight the importance of safe digital space for women and girls, the United Nations has said.
While some women celebrate under the aforementioned theme, displaced women are not as privileged as they are years behind other women who have not had to live with the unavoidable exploitations and hardship that they have been condemned to live with.
Deprived of basic requirements of survival
As is the case with survivors of war in various parts of the world, displaced women in Nigeria are unable to meet needs as fundamental and basic as food, clothing and shelter, all of which they have to rely on the government and humanitarian agencies to provide.
Their lack of access to these things as well as sanitary materials has also had adverse impacts on their well-being; HumAngle has in the past, reported about how some displaced women are subjected to vaginal infections due to inadequate and unsanitary toilet facilities; in Malkohi IDP camp located in the Northeast state of Yola for instance, women in the camp told HumAngle that due to the lack of hospitals where they can seek medical help for the infections, they have to rely on a local remedy which involves the application of potash in their vagina; medical experts frown on this as potash "has tendencies to impair the reproductive system."
Hyper-exposed to sexual and gender-based violence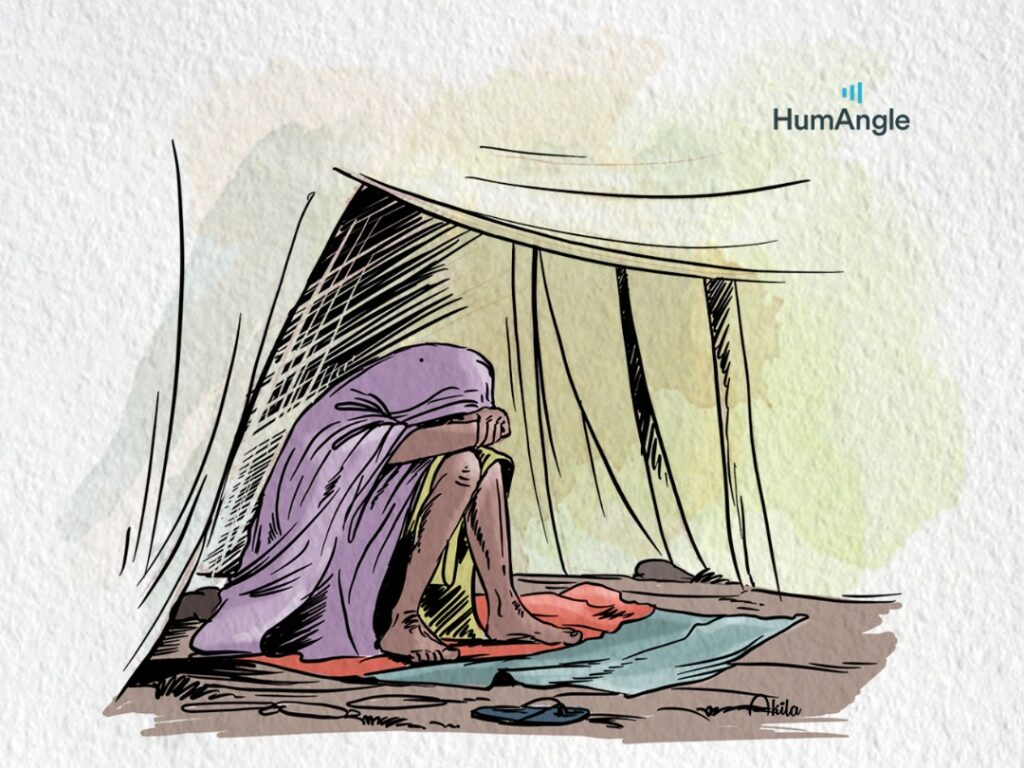 Many displaced women have already undergone sexual violence perpetrated by both state and non-state actors and have continued to live with the scars of their abuse without any form of rehabilitation. The ones lucky enough to escape it are at great risk of being assaulted, by virtue of their immediate environment.
Women and girls in IDP camps are either violated when they perform everyday chores such as fetching firewood or using the toilets. Those in resettled communities across the Northeast have told HumAngle that they too are at great risk of being violated by members of their communities. The communities where the government has relocated them are still patrolled by insurgents and women are at risk of sexual violence from the terrorists.
Even going out to ease themselves leaves them vulnerable, people who work on women's safety say. "Many women and girls became survivors of rape in IDP camps because of open defecation or bathing, and that situation could manifest again in the returned communities as more population would surely overstretch the already existing facilities," Elizabeth, an SGBV-NGO worker in the Northeast state of Borno, told HumAngle last year, regarding the risks of sexual assault of women in resettled communities.
Before the closure of some IDP camps in Northeast Nigeria, reports of sexual exploitation of women and girls in the form of survival sex and outright rape were also rife in the media.
Victims of unequal aid distribution as a result of gender inequality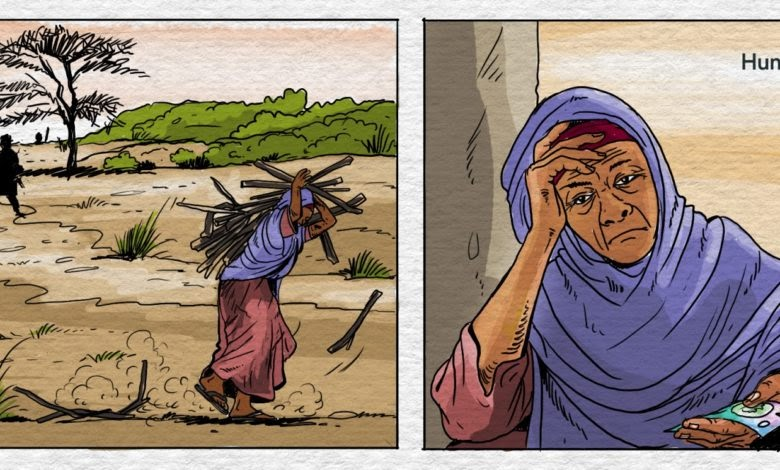 Even in times of desperation, displaced women are not spared the injustice that is gender inequality; these women have told HumAngle several of the discrimination that they face during the distribution of aid items in their respective camps, as both women without husbands and those with husbands get a lesser share of aid being distributed.
The "household" method of categorisation in IDP camps has also been unfair to women. Widows who are the heads of their own households are still given a lesser amount of aid items than men, and have to make do, regardless of how many children they have under their care.
During the resettlement of IDPs in Borno state, the government doled out cash (as well as other aid materials to IDPs) in order to give them a soft landing in their new communities; while men were given ₦100,000, women were given half the amount (₦50,000)
Ya Inde, a mother of five whose husband was arbitrarily detained by the military for alleged affiliations with the Boko Haram terror group told HumAngle that she is both a "mother and father" to her children and that the ₦50,000 given to her during the resettlement process was not able to improve the livelihood of her family as they are now suffering "extreme hardship."
There are other women like Ya Inde who, regardless of their roles as the heads of their respective households, were given half the money that was given to men.
There are also others who suffer discrimination during the distribution of aid as a result of their gender and marital status and have had to resort to taking up sex work in order to afford and obtain food for their children.
"A few days ago, the governor sent us new (food) vouchers and the officials said we will be registered again. We collected the cards, filled the forms, and signed but when our sim cards were about to be linked with the vouchers, they attended to only the men, and women with husbands," Ali Hadiza, one of the women suffering this injustice complained to HumAngle in 2021, before the closure of displacement camps in the state.
To add to this, sociocultural gender roles have also put women in a position where they are often made to forfeit food for the sake of their family members
"In countries facing conflict and hunger, women often eat last and least sacrificing for their families," a 2022 report by World Food Programme (WFP), had said.
How does the theme of the women's day celebration apply to women in volatile areas?
In light of all that displaced women are exposed to, Hauwa Shaffii Nuhu, HumAngle's Managing Editor who has done a lot of work around displaced people in Nigeria's northeast, takes a look at the theme for the IWD celebration and the feasibility of its application to a displaced woman:
"To be able to include displaced women in the conversations around technology and other advancements like in this year's theme for IWD, we first need to reimagine and access our perception of them. Because of the economic lack they face, the structures we currently have in place are designed to only meet their needs on the very basic level, because we perceive them as so lowly. So if we begin to see them as just as worthy as women in urban areas, the conversation and assessment begin to shift from 'how can we get this basic thing to them?' to 'how can we ensure them the best possible lives they deserve?' and then we can start to include them in these conversations around digital technology."
---
Support Our Journalism
There are millions of ordinary people affected by conflict in Africa whose stories are missing in the mainstream media. HumAngle is determined to tell those challenging and under-reported stories, hoping that the people impacted by these conflicts will find the safety and security they deserve.
To ensure that we continue to provide public service coverage, we have a small favour to ask you. We want you to be part of our journalistic endeavour by contributing a token to us.
Your donation will further promote a robust, free, and independent media.
Donate Here