Armed Violence
Features
'It Is Hard': Boko Haram Killed His Parents, But He Forgave Them Anyway
When he was only eight, Mustapha Bukar witnessed the gruesome killing of his parents by Boko Haram. Now he says he has felt better since he decided to forgive the terrorists.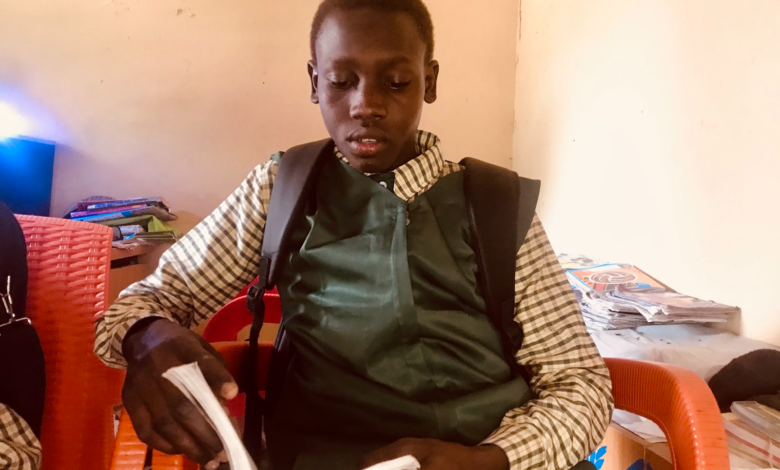 An imam close to Mustapha's house always preached forgiveness. The sermons were so frequent that he thought the cleric must have directed them at him. For many years, he had rightfully resented the men who murdered his parents in cold blood, and even though they were no longer around to harm him, this bitterness continued to hurt him.
Nine years ago, when terrorists attacked their house in Bama, Northeast Nigeria, his 18-year-old sister, Falmata, carried their baby brother, Alkali, and held his hand as they embarked on a treacherous journey to escape the besieged town. Falmata's bravery saved their lives.
"I vividly remember everything that happened. The only thing I couldn't figure out at that time was why they killed people," said Mustapha Bukar, who is now 17 years old.
He and his siblings woke up to gunshots one Monday morning in Sept. 2014.
"It all started at about 5 a.m. when we heard the gunshot echo from afar. We thought it was the casual gunshot exchange between the Nigerian military and Boko Haram," recalled Falmata.
The gunshots and the loud sound of bomb blasts filled the air for hours as Mustapha and his siblings huddled in fear. They had heard the gunfire before, but this time it was different. The terrorists were approaching the town.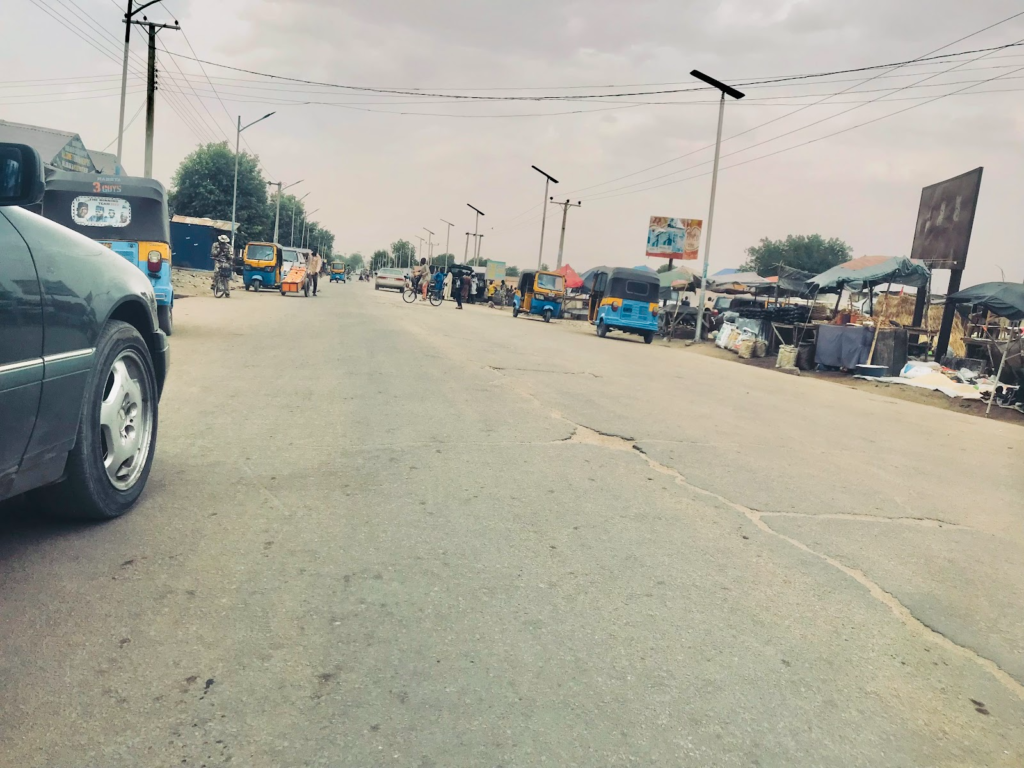 "We heard a frantic knock that disturbed us all. Boko Haram had come to our house. So my father knowingly told us to go and hide before attending to the door," Mustapha said.
Falmata believes her father was at the top of Boko Haram's kill list in Bama. He was a civil servant and had support for the Civilian Joint Task Force (CJTF), a government-backed militia that emerged a year earlier to fight Boko Haram. Her mother's biggest crime was supporting her husband.
"Three Boko Haram militants stormed into our compound. Then, after searching every corner of the house, they asked us [my siblings and me] to go out," Mustapha said.
When they made to leave the building, they saw their neighbour's corpse soaked in blood. Fear shrouded them, and 18-month-old Alkali started whining, longing to be carried by his mother. Unknown to him, he was seeing her for the last time.
"They forced my parents to kneel and asked us to go back to the house. As we turned to go back in, two Boko Haram terrorists aimed at my parents and took their lives," Mustapha narrated.
In a panic, Falmata fled towards Maiduguri, Borno's capital city, with her brothers for relative safety. They joined crowds of other people desperately running from the terror group's clutches. Soldiers blended with the crowd and fled, too, according to her.
"Along the way, kind-hearted communities offered water and snacks to us, while others chased us away for fear of punishment from Boko Haram."
Boko Haram's campaign against any form of government work had labelled Mustapha's father, a local government tax collector, as a Kardi (disbeliever). They had targeted and killed several civil servants during that September invasion.
They usually spared women, but they killed Mustapha's mother because she hadn't supported her relatives who joined the terror group. To the terrorists, she was also a Kardi.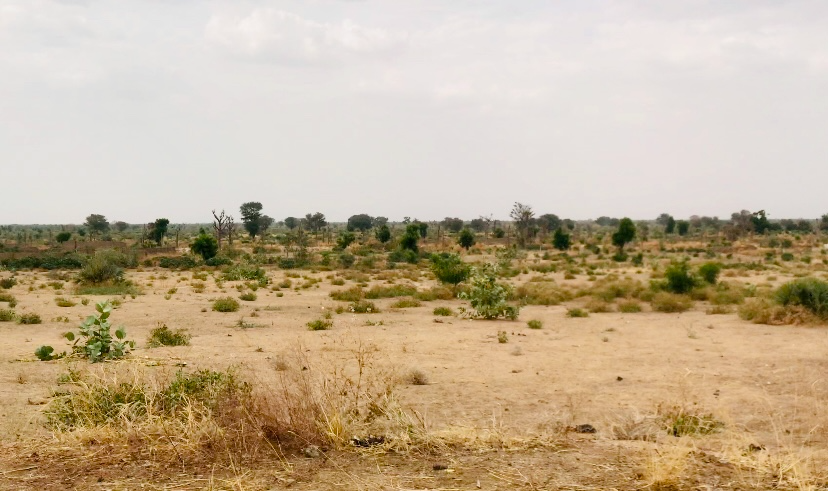 After the attack, men and boys who couldn't escape were recruited into Boko Haram and the women and girls were taken as wives by the terrorists.
In Maiduguri, a search team composed of family relatives embarked on a mission moving towards Bama. Mustapha's uncle, Ali, hoped to find his brother. But, instead, he met his niece and nephews, who confirmed their father's death.
The uncle commended Falmata's quick thinking and returned to Maiduguri with them. But the new city held different prospects for Mustapha and Falmata.
Mustapha was presented with an opportunity to go to school. His uncle enrolled him at Future Prowess Academy, a tuition-free school for children orphaned by terror attacks and those born to Boko Haram members.
Falmata, on the other hand, was stuck at home though she desperately wanted to return to school. Girls in Ali's house did not get a formal education.
"I was in school [in Bama], but since the death of my parents, I lost everything," she said. "Nobody took me, and I couldn't say anything about it, especially since I lived with someone whose daughters did not attend school either."
According to the United Nations Children's Fund (UNICEF), more than a million displaced children are out of school, their childhoods cut short by the Boko Haram crisis. UNICEF Regional Director Manuel Fontaine said in a statement, "Each of these children running for their lives has had their childhood cut short."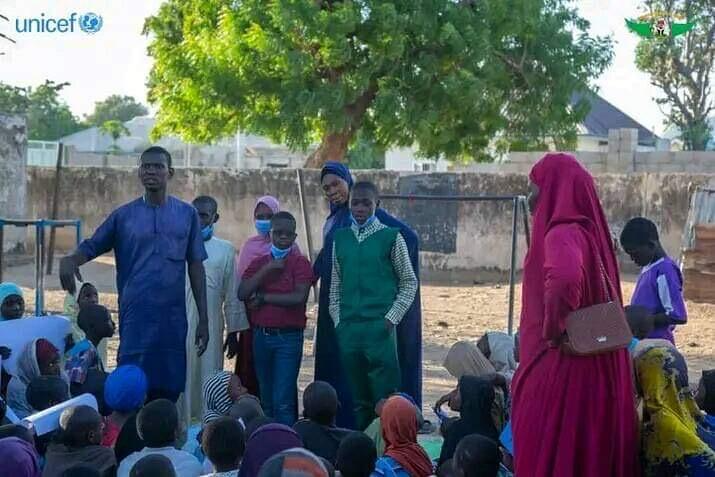 During their first four years in Maiduguri, Falmata and Mustapha shed tears regularly as memories of their parents flooded their minds.
In 2018, Falmata married a relative who worked as a store attendant and moved with him to Kaduna state alongside their younger brother, Alkali. Though Mustapha yearns to be reunited with them, he is often told it is not safe because of kidnapping incidents on the road and in the region.
His sister's relocation shrunk his support system. His other relatives who fled Bama were in displacement camps.
"I constantly cried at school to the extent that my classmate started calling me mai kuka, the crier. I can not control my tears. My quest to stop my tears took a long time," said Mustapha.
"Forgiving Boko Haram is hard, but not forgiving means punishing myself, too," he reflected. He told HumAngle it was the toughest decision he had ever made, but it was worth it.
"I have seen an improvement in my studies. Gradually, I stopped crying. Now, if I cry, it is because I miss my parents, not because of the terrorists."
---
Abubakar Muktar Abba is a 2023 HumAngle Accountability Fellow from Borno, Nigeria.
---
Support Our Journalism
There are millions of ordinary people affected by conflict in Africa whose stories are missing in the mainstream media. HumAngle is determined to tell those challenging and under-reported stories, hoping that the people impacted by these conflicts will find the safety and security they deserve.
To ensure that we continue to provide public service coverage, we have a small favour to ask you. We want you to be part of our journalistic endeavour by contributing a token to us.
Your donation will further promote a robust, free, and independent media.
Donate Here