Analyses
Extremism
News
Implications Of Pantami Saga For Deradicalisation And National Security
Brewing political crisis and debates on Nigeria's communications minister, if not managed properly, could have unintended consequences of derailing deradicalisation across the country's northern region and the Sahel.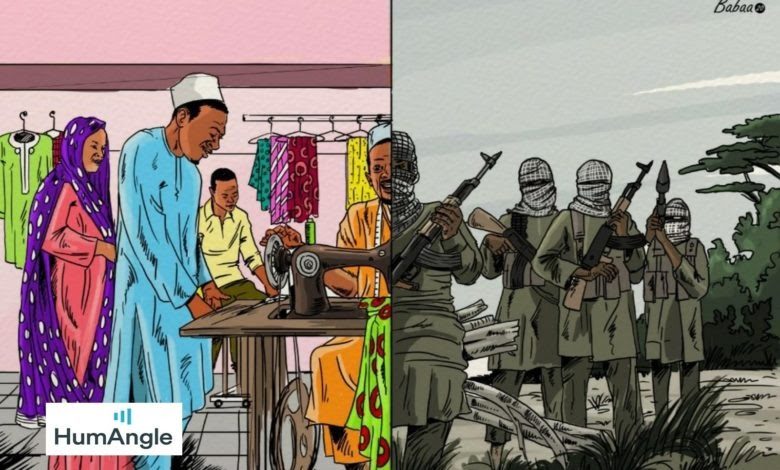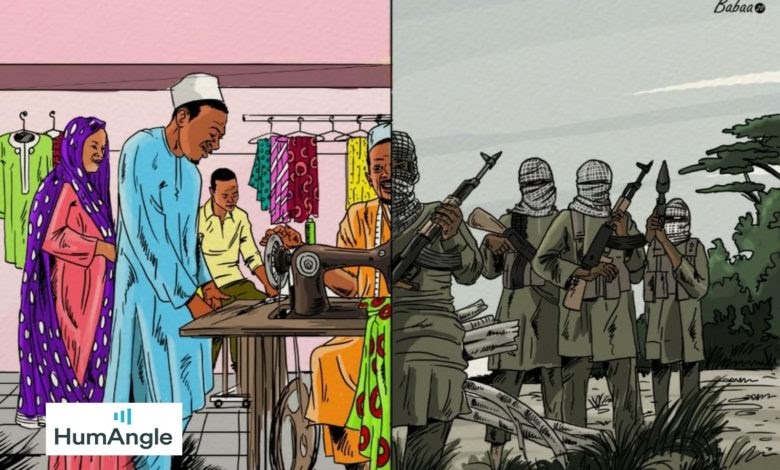 A series of publications targeted at an Islamic cleric and Nigerian government minister has led to scrutiny of his previous extremist rhetoric; but these tensed debates, if not managed properly can risk undermining efforts to promote deradicalisation and counter extremism.
Although the original story published on April 11 about Nigeria's Minister of Communication and Digital Economy, Isa Ali Ibrahim Pantami, was later retracted, it generated a storm, interest in his past sermons, and misrepresentation of his ideological debates with Boko Haram founder Mohammed Yusuf.
The evolving conversation about his past and present status are important and should be from a prism of understanding the dynamics of Nigeria's radicalist trends and potentials for advancing existing as well as emerging deradicalisation efforts, both government-led and irregular.
Understanding contemporary radicalisation
A narrow view of the ongoing debates will likely miss the multifaceted nature of the problem and the factors that inspired radical ideas of "quietist Salafis" and extreme Salafis in northern Nigeria and local perception of events in the middle east in the early and mid-2000s.
The ideological and geopolitical disposition of the Kingdom of Saudi Arabia where a majority of scholars received religious education played a role in influencing their views and sermons and had "unintended" consequences of opening the door for contemporary extreme Salafi radicalism in Nigeria. 
The United States' wars in Iraq and Afghanistan, which were widely seen to be a campaign against Muslim countries and the historic relationship between the U.S. and the Mujahideen that fought the Soviet Union in Afghanistan were global events that had a localised impact. 
An example is the support base enjoyed by the Islamic Movement of Nigeria during the period, despite its obvious Shi'ism, as a spectrum of the society were fond of the group's anti-Semitism and anti-American messages. It famously shared conspiracies, including that the 9/11 attacks on the U.S. were a false flag operation to justify "occupation" of the Muslim world and that western countries had an agenda to secularise and convert Muslims to Christianity.
Professor of African Armed Movements Jacob Zenn remarked: "this rhetoric appeals to broad sectors of Nigeria's Muslim population, including Sunnis. For example, at more than 10 IMN-led protests over the U.S.-made film Innocence of Muslims in August 2012, most participants were neither IMN members nor Shi'a and never saw the film, but were persuaded by the IMN's message."
He added that Boko Haram similarly exploited this rise in anti-American sentiment in Northern Nigeria to gain legitimacy and sympathy.
"We will be doing ourselves a disservice if we all pretend and turn a blind eye to the lectures some of our clerics delivered, particularly in the 9/11 milieu. Although most of our clerics have embarked on a paradigmatic reversal, there are archives of what they said in public lectures, which sadly might come back to haunt some of them," said Abdulbasit Kassim, a US-based Nigerian researcher on Boko Haram.
Additionally, governance failure and the inability of the state to end the recurring ethnic-religious violence of the middle belt and ensure a resemblance of justice had a long-term impact.
Many hard-line scholars in northern Nigeria have since shifted or changed the course of their ideals and worldview and have participated in efforts to counter the doctrine of violent and extremist segments of the community, sometimes at great personal costs. 
A HumAngle publication examined the ideological battles and shifts within Nigeria's Salafi community and movement of Yusufiya towards Jihad.
Pantami on Saturday, April 17, spoke on his past mistakes as a young scholar and sermons, including his statement on the War and extrajudicial killings. 
Could the current narrative roll back deradicalisation efforts?
The path taken by the current debates could negatively affect self and community-led deradicalisation or provide extremist elements with an opportunity to derail and discourage peacemaking.
Over the past years, the Nigerian government through the military and intelligence services has been running deradicalisation and reintegration programmes. HumAngle understands that some jihadists have personally taken steps to surrender to authorities or silently reintegrate into cities across the country.
Apart from these government-led efforts, the Salafi community has been an important factor in tackling the ideological doctrine upon which violent extremist groups in Nigeria rely on. The efforts of Jafar Mahmud Adam, Muhammad Auwal (Albani Zaria), and Ibrahim Birkuti, among several other clerics who at various times fell to the bullets of suspected Boko Haram members, led to the emergence of a local Salafi population that enrols in schools and participates in democratic processes. 
Meanwhile, other Salafi clerics have been threatened by the terror group for their actions. Boko Haram leader Abubakar Shekau in a statement released in Feb. 2020, for example, accused Pantami of working for infidels and sinisterly reminded him of what happened to Jaafar Adam, a Salafi cleric who was shot dead in his Kano mosque in 2007.
"Is it because you speak English? Islam is not in speaking English?" he asked. "My brothers in Africa, Nigeria or elsewhere, what happened to Jaafar is nothing, take action on Isa Ali Pantami wherever you find him."
Pantami had in 2006 engaged Boko Haram founder Mohammed Yusuf in a debate where he drilled holes in the latter's rigid stance against secular education and working with a democratic government.
Scholars believe moderate, non-violent Salafis have a role to play in reversing the tides of Islamist extremism. There are also many examples where Quietist Salafists, who unlike others refrain from direct political participation, later shifted grounds. "Most recently, hundreds of thousands of quietists became politically active in parliamentary elections after the Arab Spring revolutions, perhaps the most famous example being the Nour party in Egypt," notes Jacob Olidort, an expert on Salafism and Islamist groups in the Middle East.
But promoting a brand of Salafism as an antidote to extremism is a complex proposition considering, as fellow at the Center for Middle East Policy William McCants noted, "quietist Salafis speak the same theological language as the jihadis but reject their violent activism."
Olidort, however, insists on the adaptability of Salafism. Assistant professor in politics and international relations Husnul Amin agrees that the sect is diverse and can be helpful in conversations about deradicalisation, using the case study of Pakistan.
"Through their inclusion in the de-radicalisation process, the Salafists will not only further moderate their radical positions but will also contribute to the intellectual and social resources needed for the de-radicalisation project," he argued. 
"The research, therefore, suggests that policymakers and implementers may look beyond the Salafi textual surface and militant-Salafist variety, and concentrate on competing social-political practices."
---
Support Our Journalism
There are millions of ordinary people affected by conflict in Africa whose stories are missing in the mainstream media. HumAngle is determined to tell those challenging and under-reported stories, hoping that the people impacted by these conflicts will find the safety and security they deserve.
To ensure that we continue to provide public service coverage, we have a small favour to ask you. We want you to be part of our journalistic endeavour by contributing a token to us.
Your donation will further promote a robust, free, and independent media.
Donate Here