Armed Violence
Features
'I See Him When I Close My Eyes': Victims Of Adamawa Communal Conflict Grieve
Despite their shared history, land disputes and resource scarcity have led to violence between the two ethnic groups in Adamawa, Nigeria. A series of attacks have led to scores of deaths. Survivors mourn their loved ones, but they have lost much more than just friends and families.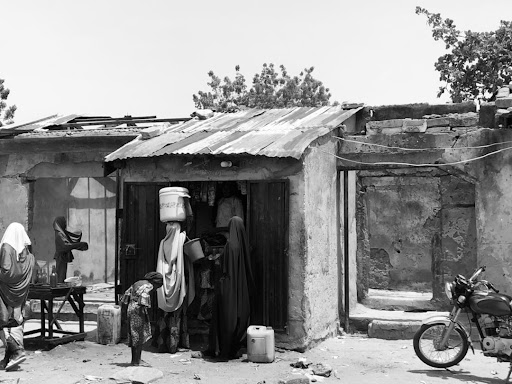 Hauwa'u Yayaji, 45, became nervous when her son said he was going out to see his friends.
In the months before, there had been several outbreaks of violence in Lafiya, a community in Adamawa, Nigeria. She almost told him to stay indoors.
"But with him being an adult, I didn't want to infringe on his rights, so I restrained myself," she narrated in a shaky voice.
Her son never returned.
According to Hauwa'u, moments after he left, they began to hear people crying out from afar that fresh violence had erupted.
She picked up her veil and sprang towards the cries to search for her only son but was stopped by her husband. She waited with her hands in the air as she prayed to God to keep the boy safe. A day later, they still had not heard of him.
"My heart broke into pieces, consumed with the thought of what could be the fate of my son. People kept on searching for him for days, only to discover his body on a farm on the outskirts of Lafiya. He is my only son, my everything, my whole world, and he was buried without me seeing him," she said.
"I constantly see his face when I close my eyes, remembering him saying that he was going out to be with his friends."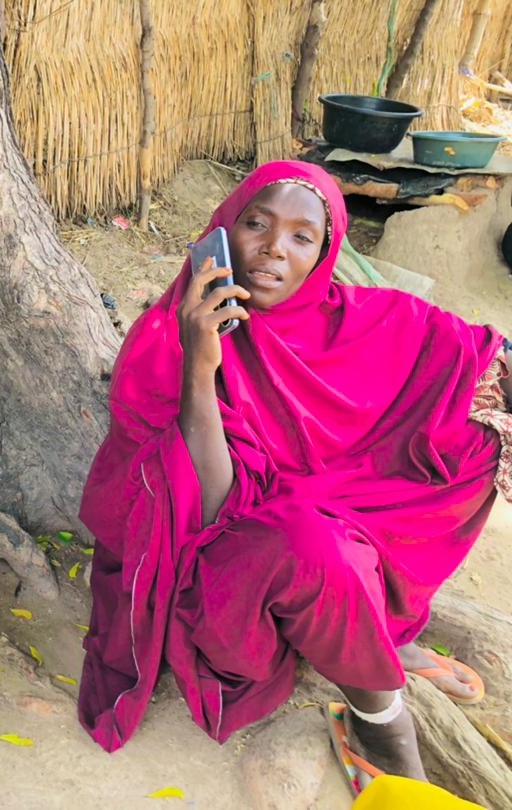 Waja and Lunguda, two communities in northeastern Nigeria, have a long and intertwined history. Both ethnic groups trace their roots to the same ancestry. They coexisted peacefully over the centuries, sharing resources and collaborating on various projects to improve their lives. There was mutual admiration.
The Lunguda people are predominantly in the Guyuk area of Adamawa, while the Waja mostly reside in Lamurde. Lafiya, a community in Lamurde, and Boshikiri in Guyuk are neighbours, separated only by a road network. They share the same route, market, and farmlands.
Despite their shared history, land disputes and resource scarcity have led to conflict in recent years.
Since 2018, the crisis is estimated to have claimed over 100 lives. There have been several efforts to restore peace to the area by both local and international organisations. HumAngle learnt that attempts were made by the American University of Nigeria (AUN), a private institution based in Yola, and the Northeast Connect programme of the United States Agency for International Development (USAID).
"We attended town hall meetings with NGOs and people from the government at Boshikiri, sessions on peacebuilding were conducted, and I believe our people are more enlightened than they were before on the value of peace and forsaking conflict," said a community leader who asked not to be named.
But some people think the programmes have not treated the parties equally.
Idris Bakari Shuaibu said because most of the programmes were implemented in Boshikiri, the people in Lafiya felt abandoned. He complained that victims in the community had not received support from either the government or non-governmental organisations.
"In Lafiya, we have people who lost their houses, shops, and families. Wealth and precious lives were lost from all angles. But we only got sympathy; there was no aid," he said.
"In the beginning, we only heard rumours that people in Boshikiri got assistance, but then we began to see many of them rebuilding. Townhall meetings and other kinds of interventions were given to them; why not us? This kind of one-sided treatment will only escalate the situation instead of de-escalating."
'I still hear his voice'
Just like Hauwa'u, many people across the communities have lost one thing or the other to the violent attacks, including loved ones.
Many of the attacks were unexpected. As Isa Mohammed returned from the market, he saw his brother Garba hanging out with his friends at an outdoor place. Isa said his brother was laughing and chatting with friends at the gathering. Garba offered to carry some of the food Isa had bought to the house for him, but Isa refused, not wanting to interrupt his brother's leisure.
"Three hours later, I got a call from his friends that Garba was killed and I should come for his corpse," he said. "Up to this moment, I regretted not allowing him to follow me. I could have saved his life. A young man who wanted to be an architect to change our community. I can still hear his voice in my head."
Jibrin Aminu, 25, lost his father and two brothers to the crisis too. His father was his model, and he can't bear thinking he can no longer visit him for advice.
"My father always took care of us and worked so hard. My siblings and I wanted to be like him. He never stayed home for long, so we didn't get to know him well. We joined his business to understand him. We went from market to market, learning tradecraft from him. It was a dream come true for us."
Jibrin went into the livestock trading business after he graduated from secondary school. Usually, he would go to the market with his father and siblings.
"But that day, he was not feeling well, so I decided to go to market alone since we only had five rams at hand, and I could manage to sell them alone. I urged my siblings to take care of him. Before I got home, the sad news reached me that I lost my whole family in just a day," he narrated.
"My heart is heavy when I think of them and I know that I will die with the pain in my heart."
'Trying to rebuild'
Despite the truce reached between the Waja and Lunguda communities, the road to recovery is long and arduous. Rebuilding homes, shops, and other infrastructure would take time, and healing the emotional wounds inflicted by the conflict would be an even greater challenge.
The crisis has pushed many households into hardship and made life unstable for children and school kids. Sa'adatu Umaru, a widow residing in Boshikiri, recalls the day her world was turned upside down.
"I was at the market when I heard gunshots. I rushed home, only to find my house in flames and my husband lying lifeless on the ground. My children and I had to live in a makeshift camp at Tudun Wada Primary School before moving in with one of our relatives recently. Ever since we have been struggling to survive. I currently sell Akara to feed my children. I know things will work out for the better in the short possible time."
Sa'adatu's daughter, Fatima, is afraid that her dream of getting an education may be at risk if the conflict continues. One time, her school was shut down and turned into a makeshift camp for displaced people. Academic activities have resumed, but she fears the bad days are not totally behind them.
For residents like Ayuba Charles, they may have been lucky to survive the attacks, but they lost their livelihoods. His farm was destroyed, and he lost all his investments. It has not been the same for him since.
"I've been working tirelessly since then to rebuild, but it's been a slow and painful process," he said. "I'm determined to provide for my family and restore our livelihood. We will keep on praying for peace to return to our communities."
'I think of suicide'
The survivors who reside in these communities live in constant fear and distrust for one another. The fear of attacks keeps many people awake at night. It is obvious many residents are traumatised by their experiences.
Mallam Ado, a businessman, says he constantly thinks of committing suicide because of how much he has lost. His shop and house, which he spent at least ₦3 million on, were burnt to the ground. He told us he was left with nothing apart from what he and his family had on their bodies. His children have dropped out of school, and he can barely feed himself.
"I sent my family to be with a relative and see what would happen to me. No provision was made by the government to alleviate our anguish, and many people like me have similar experiences," he said.
"I often think of committing suicide whenever I think of the calamity that has befallen me and wonder what is the essence of continuing with life. If not because of my family and the little hope I have that things will be back to normal, we would not be having this conversation today."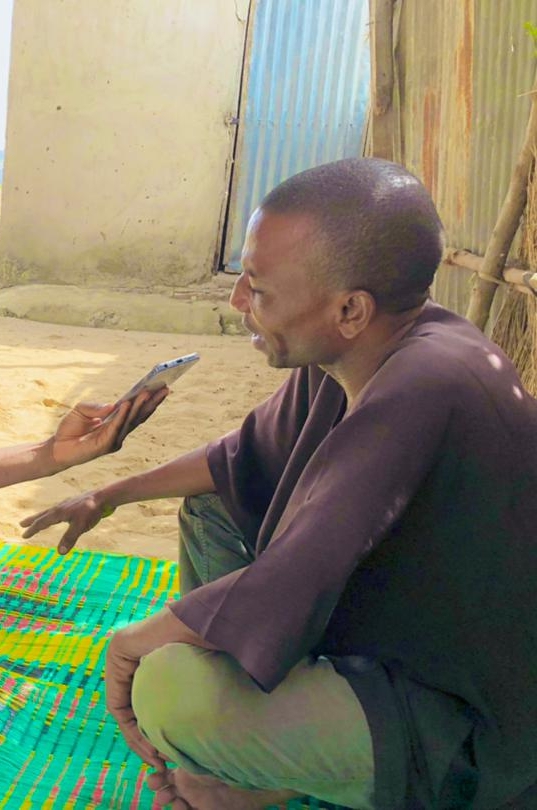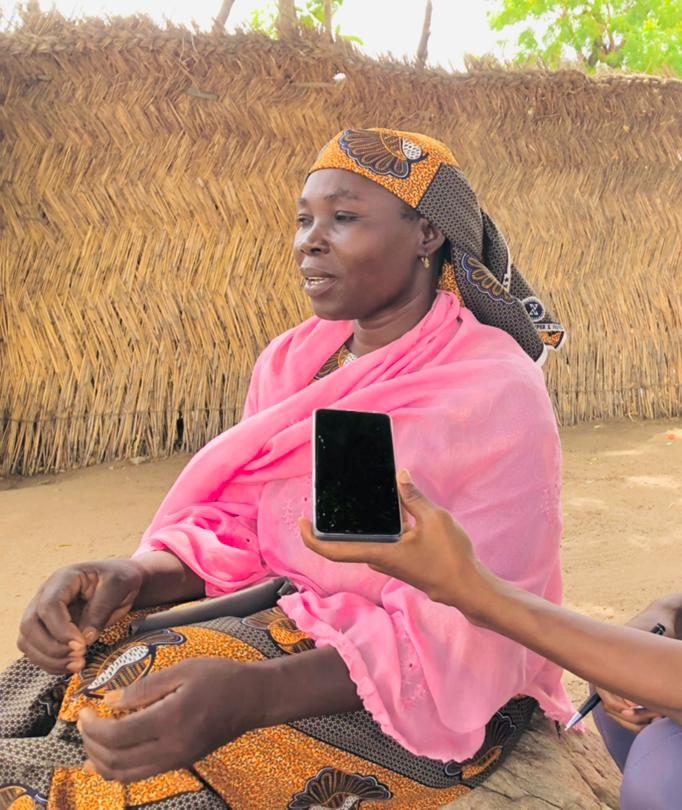 Jacinta Sajo, a farmer residing in Boshikiri, worries about her husband's mental health as she often finds him alone, talking to himself. She noted changes in his personality and says she no longer understands him. While he used to be calm and reserved, now, lost in thoughts, he seems to argue with imaginary people.
"I thought it was on the phone at the beginning, but as time went by, I began to notice that he was alone without a phone in his ear," she said.
"I had to call his attention before he would stop. But now, it's become worse that I have to touch his shoulder before he stops. The situation is terrifying to me, and now I find it difficult to sleep at night. Even if I am sleeping, his voice will wake me up."
---
Nazir Mohammed is a 2023 HumAngle Accountability Fellow from Adamawa state.
---
Support Our Journalism
There are millions of ordinary people affected by conflict in Africa whose stories are missing in the mainstream media. HumAngle is determined to tell those challenging and under-reported stories, hoping that the people impacted by these conflicts will find the safety and security they deserve.
To ensure that we continue to provide public service coverage, we have a small favour to ask you. We want you to be part of our journalistic endeavour by contributing a token to us.
Your donation will further promote a robust, free, and independent media.
Donate Here