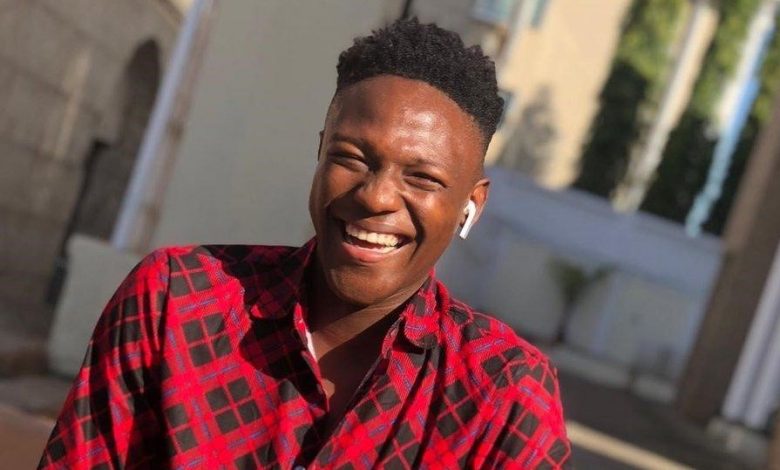 After it came to light that one of its operatives in Plateau State had killed a 20-year-old boy early in May, the Nigerian Army declared the next day that the soldier only fired because he had mistaken the victim for a fleeing crime suspect. 
Multiple accounts later received from witnesses, however, show that it could only have been cold-blooded murder — especially as no attempt was made to save the youth's life for close to an hour.
News of Rinji Peter Bala's death broke out on Wednesday, May 13, sparking outrage on social media and among civil society actors. 
The previous evening he was shot by a member of Operation Safe Haven (OPSH), a task force comprising members of various security agencies and set up to maintain peace in the Plateau and some other states neighboring it.
Before the killing, Rinji was tortured by other members of the task force alongside six other young men from his neighbourhood.
In its statement, the Nigerian Army labelled the youths "suspected armed robbers, cultists, and criminals" who took advantage of the lockdown to perpetrate crimes. 
It claimed to have received information about their operation "at about 10 p.m."— although witnesses said it was nearly three hours earlier before the curfew started.
The military also said officials of the OPSH Sector 1 patrol troop took the youths to their headquarters for "preliminary investigation" after which some were cleared and asked to leave the premises. 
The investigation the military referred to, HumAngle learnt from witnesses, involved mindless torture even after the young men's innocence had been established.
Gyang Emmanuel, Rinji's childhood friend who was lucky to have escaped death the same day, narrated what happened in detail — and, as he said, for the first time.
Suspected armed robbers?
While the Nigerian Army said it thought Rinji and his friends were cultists and armed robbers based on reports, facts available contradict the position.
The youths — Rinji, Gyang, Henry, Enoch, and Chinedu — had gathered at Rinji's house in Jos South Local Government Area and decided to go out for an evening stroll. The time was between 6.40 p.m. and 6.50 p.m. 
They soon got to the pedestrian bridge on Makurdi-Jos Road and saw people gathered. Some of them could be heard complaining about recent robberies in the area.
According to reports, hoodlums often assault people at night, causing residents to retaliate against any strange young men who passed by.
"Barawo! (Thief!)" Gyang could recall them shouting.
The youths started to run but Gyang waited to pick his phone that dropped to the ground and then decided to stop running and defend himself against the allegation.
"I told them I was not a thief. When they got closer, the first thing they did was to throw a stone at me. They started to beat me with sticks. I think they were going to set me on fire," he said.
There is a guest house where soldiers lodge at a nearby junction close to the National Library on 18th Street. Rinji had turned back to support his friend while others hurried home to get help. 
The soldiers noticed what was going on and intervened. They took the two young men and asked them to empty their pockets and sit on the ground.
"We explained everything. They met the community people and asked them if we had stolen before or they caught us red-handed with any exhibits or anybody brought a claim against us, they said, no. 
"Our innocence had been established at that point. But the soldiers still went ahead to call, in quote, the authorities,"  Gyang narrated.
Guang said he assumed that the worst that could happen was that they would be handed over to the police and put in a cell till their parents came to bail them the following day. But he was mistaken.
Some youths from their neighbourhood soon arrived in an attempt to secure their release but the soldiers attacked and captured five of them.
"They were told to lie down next to us. They removed their shirts and shoes and started to beat them. That was when I realised how wild the situation was," Gyang said.
"I was not even panicking because we were innocent and in a normal place the truth would set you free, but —" he relied on the reporter to fill in the gap.
Tortured 'like terrorists
"The authorities" called by the military personnel were not policemen or a vigilante group as anticipated. Another set of soldiers arrived in a Hilux vehicle as though prepared for war.
"You would think they were about to stop a robbery," Gyang said, adding: "They came to us immediately, cuffed me to Rinji, and tied the hands of the others elbow-to-elbow."
The extreme restraint method is a form of torture known as tabay and is often used by the Nigerian Army in interrogating and punishing detainees.
They stacked the youths on top of each other in the patrol vehicle's trunk — three on one side and four on the other, and drove at top speed from Jos South to Zaria Road, Jos North Local Government Area where the Sector 1 troop is based. The distance is about 10km. 
While driving between the two locations, Gyang, who could see the road from his position, said they passed the headquarters of Operation Safe Haven, headquarters of the Police Command, the A Police Division, and some other police stations.
"When we got there, they gave us three seconds to drop from the car. They started beating us and made us sit down by a wall. It was raining. They made us stretch our legs and continued striking us," the young photographer recalled.
They hit the soles of the young men with machetes, big sticks, and some belts, Gyang recalled. He said there were between seven and 10 soldiers, each with an implement and taking turns to beat them.
At a point, the soldiers poured water on them to aggravate the impact of the beating, adding that a senior male officer issued the orders.  Gyang said whenever the officer said "issue them", the soldiers would start hitting them and stopped when he said "ceasefire". 
They constantly asked how many phones the youths had stolen, how many houses they had robbed, and levelled numerous other allegations as they sustained the beating.
Gyang struggled to capture how excruciating the experience was.
"The beating was terrible. I don't even know how to explain it. I don't know what you've been through in life, oh, but that particular situation would bring out a part of you that you probably didn't even know existed," he said.
"At that point, you are numb. It was dehumanising. It was humiliating. And the most depressing part was that I was constantly reminding myself that we were innocent and this was going to stop at some point because of our innocence but that didn't seem to happen.
"At every point, you could see that the next step was avoidable. At each juncture, if the right thing was done, everything would have been averted. But it is just a cascade – one thing after the other that goes to show how dysfunctional the society is. There was no point where the wrong stopped. It was like wrong was normal and right was a miracle."
Eventually, a female officer, identified as Tina, stepped in and pleaded with her colleagues to stop. 
They then asked the youths to frog jump, sing "some weird songs", and pack their belongings. After that, they were asked to start running from their base inside the stadium to the gate.
Gyang, whose left leg was badly injured as a result of the beating, limped off with the soldiers on their heels threatening to beat them again if they were caught. 
When HumAngle spoke to him on May 21, nine days after the incident, he still could not walk properly and had to use a walking stick to take pressure away from the legs. The incident is messing with him a lot, he said — "and that is just the physical wounds".
Others sustained injuries too. 
Gyang spoke of a friend who could not wear tee-shirts for some days because every time he did, it caused his skin to peel and stick to the fabric.
"If you removed the shirt, you would see the skin on it. I am not making this thing up."
Bruises on the backs and foot of three of the arrested and brutalised youths
Cold-blooded murder
During the scamper for safety, Rinji and another young man, who were ahead of the others, exited the stadium first. The gate was flung open. Rinji was halfway across the road and was about to cross the jersey barrier separating the lanes when, suddenly, a loud noise rent the air.
"Immediately he left the premises, the soldier manning the gate cocked his gun and fired," Gyang said. "He didn't fire into the sky. He didn't give a warning shot or give any warning at all. He just took the shot – once."
The operative, described by the Nigerian Army as a mobile policeman, then approached the young man with Rinji, pointed his gun at him, and cocked it. The senior officer, who supervised the torture and was then driving out of the stadium, ordered him not to shoot.
"That officer saw what was happening. He saw the shooting, then he said 'ceasefire' before driving away. He could have helped as well. He could have saved Rinji's life, but he didn't."
It was later discovered at the Plateau Specialist Hospital where his body was examined that the bullet pierced through Rinji's buttocks and ruptured his genitals. 
After the shooting, the other young men ran to Farin-Gada. They heard Rinji painfully crying for help but it was unsafe to turn back. Their lives were at risk too. 
At Farin-Gada, they were offered refuge by a stranger to protect them from the rainfall and in case the soldiers came looking for them. From there, they made calls to their families.
"There is a pattern of extrajudicial killing here. Imagine if that officer was not there to say 'ceasefire'?" Gyang let his mind wander. 
"He would have shot the next person. And I don't think he would shoot two people and leave the remaining five. So, you probably wouldn't have been talking to me. I probably would not be here. You can see how crazy the thing is," he said.
Left to die
Gyang collected his phone from Tina after she asked the soldiers to stop the punishment. He noticed a text came in at about the same time: 8.35 p.m. So, he estimated that the shot that killed Rinji must have been fired about five to 10 minutes after. He also received phone calls about the time.
The other youths came back to the scene of the killing with Rinji's father and this was between 9.30 and 9.40 pm. 
The personnel of Operation Safe Haven had, apparently, left the young man on the road and made no attempt to get him treated for nearly an hour.
When Peter Bala, Rinji's father, drove to Sector 1 after hearing of his son's arrest, he met an officer at the sentry who asked him to go inside to make enquiries. 
He then met Tina who told him the youths had been released after nothing incriminating was found on them. Nobody mentioned the gunshot or that one of them lay right across the road in the pool of his blood.
Bala soon received a call from Gyang's mother and was able to locate the other youths but Rinji was not with them. 
"I asked one of his friends, 'Where is Rinji?' And he started crying. He said, 'Daddy, Rinji was shot as they were coming out of the Operation Safe Haven office'," he said.
He narrated what happened in a soft, composed voice, but could not keep it together for too long.
"This boy was crying and calling anybody's names he could remember for help, but it never came. He fell right at the centre of the road and was bleeding there in —," his voice vibrated with emotion before suddenly going silent.
"Tooh!" he continued after some time. "The distance between the gate where this man, the security operative, sat and where my son fell is very visible. You could see it."
Yakubu Bawa, the Chairman of Nigerian Bar Association (NBA), Jos Branch, told HumAngle that Rinji's death was not an isolated case. 
"A middle-aged man, Abdullahi, was shot a day or two after the incident by the military but he was lucky to have survived the attack," Bawa said.
"We are taking it to a large-scale level in a sense that will really address these issues. These people cannot be here and be killing people and nobody is saying anything."
He alleged that the military had broken various laws and said, ordinarily, they should not interfere in civil matters and that if invited they should call the police to investigate any allegations.
"Constitutionally, who gave you the power, under which law are you to investigate armed robbery?" the NBA chairman queried.
"Even if the shot was a mistake, when they discovered it was a mistake, did they make attempts to save his life? 
"For me, there is no way that person who perpetrated the act will get himself off the hook to say that there is no mens rea [intent to commit a crime]. These are all issues we will begin to dissect layer by layer," Bawa said.
Nigeria's constitution truly states that the primary duties of the armed forces are defending the country against external aggression, maintaining territorial integrity, securing borders, suppressing insurrection and assisting civil authorities to restore order when called upon.
Chapter four of the document guarantees all Nigerians the right to life  and stresses that 'no one shall be deprived intentionally' of their life unless they are found guilty of a capital offence or in a few other circumstances.
It states also that 'no person shall be subject to torture or to inhuman or degrading treatment' and further gives every citizen the right to fair hearing if they have been accused of any wrongdoing, emphasising that they have to be presumed innocent until proved otherwise.
Director of the Nigerian Army Public Relations Unit Sagir Musa did not answer calls placed to him to clarify issues regarding the incident. Texts sent on different days to ask for updates were also ignored.
"Where is the justice in all of this?" Gyang wondered. 
"I'm not talking of some grand justice or some heavenly justice, I'm just speaking of the basic human decency that we are supposed to expect from each other. 
"The decency that you don't just start beating somebody when you don't know what they have done or, that as a law enforcement officer, you don't just detain people and torture them," he said.
Gyang added that he was always depressed whenever he cast his mind back to the tragic event.
"I think, is there something I should have done? How can a system be so broken? Even if we forget that we have a constitution, even if this were the jungle and there is no government, even in the most barbaric places, it is unheard of, this level of injustice: Not just shooting someone; you literally left him to die, to bleed to death," he cried.
'High ambitions'
Rinji's body was buried on Sunday, May 17, but his family still grieves — "deeply and very painfully," noted his father.
"It is a huge loss that cannot be quantified by anything in this life. You can imagine giving birth to a child, you groom this child, train him, he went to nursery, primary, secondary, and then was in 300 level at the university, he had big dreams and big aspirations, and then suddenly some people cut his life short. The pain, the impact of the loss of this child is very very deep."
"It is unacceptable," he added slowly.
Rinji has been described as a "very gentle and cool-headed boy" and was a student of History and International Relations at the University of Jos. He was the last-born among three children and Bala's only son. He often told his mom he wanted to be a celebrity but kept the details from his father.
"He told me that he wanted to be an ambassador based on the course he is reading—," he said, before quickly correcting himself, "—he read."
Cecilia, Rinji's mother, is devastated and pained by the loss, Bala said, adding that he hopes she gets back on her feet soon since there is nothing anyone can do to bring their son back.
But even though he cannot be resurrected, the family intends to keep his name and the circumstances of his death alive by setting up a non-profit: the Rinji Foundation for Justice.
"If it takes off, we intend to work with all well-meaning Nigerians who have suffered similar injustices whether privately or openly so that justice can be gotten for their wives and children wherever they are," Bala explained.
"Every Nigerian has the right to life. Life is sacrosanct and we don't understand a system where people will just wake up one day and start brutalising their own citizens that they are supposed to be protecting.
"I feel very sad for families whose children have been killed in a similar manner. I feel very sad for innocent Nigerians whose lives have been wasted. I feel very sad for several other people whose voices cannot be heard but they have gone through serious trauma of this magnitude."
---
Support Our Journalism
There are millions of ordinary people affected by conflict in Africa whose stories are missing in the mainstream media. HumAngle is determined to tell those challenging and under-reported stories, hoping that the people impacted by these conflicts will find the safety and security they deserve.
To ensure that we continue to provide public service coverage, we have a small favour to ask you. We want you to be part of our journalistic endeavour by contributing a token to us.
Your donation will further promote a robust, free, and independent media.
Donate Here