Analyses
Armed Violence
News
How Recent Attacks In Jos May Deepen Ethno-Religious Conflict
The fear of cultural domination and political exclusion on the basis of religion and ethnicity has created mistrust among the Muslims and Christians who compete to gain control of land and resources in Jos, a city in North-central Nigeria.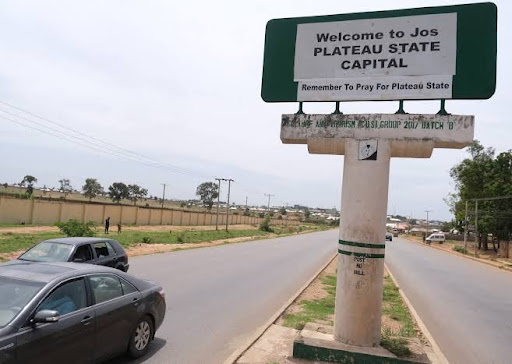 The struggle for resources and political power is arguably at the core of the ethno-religious conflict in Jos, Plateau State, North-central Nigeria. It started mainly in 2001 when a riot erupted between Hausa/Fulani, who are mostly Muslims, and ethnic groups such as Berom, Anaguta, and Afizare, who are predominantly Christians. 
While other factors like poverty induced ethnic radicalism and religious violence persist, efforts by the two groups to demonstrate that the state's capital city belongs to them has continued. Both the Hausa/Fulani and the Berom/Anaguta/Afizere attempt to explain their claims to Jos through indigene rights and political representation. This was the major reason for the violence in 2001, and it is why one group attempts to label the other as a "settler," "non-native," "native foreigner," "immigrant," and other terms to justify prejudices despite the many years they have lived as neighbours. 
While Nigeria's constitution allows every citizen to reside wherever they want in the country, the politics of 'indigene versus settler' plays an essential role in discriminating against specific groups, even if they have lived in that location for hundreds of years. This is not peculiar to Jos or Plateau only, it is prevalent in several parts of Nigeria where state of origin is given priority over state of residence. 
In 2006, a Berom traditional chief was quoted as saying that even if Hausa had lived in Plateau State for 1,000 years, they would still be considered non-indigenous. During the 2001 conflict, Berom elders argued that Jos was their Jerusalem and thus a sacred home for the ethnic community. 
Non-indigenes in many parts of Nigeria engage in frequent violence with indigenes for resources and domination leading to unfavourable treatment when it comes to academic scholarships, direct political involvement and representation, and indigene certification. Such was the case in Zangon Kataf of Kaduna State between Atyaps and Hausa/Fulani, in Taraba between Tiv and Jukun and in Anambra between Aguleri and Umuleri. These, and many other factors, jeopardise the educational and political futures of other Nigerians due to their ethnic and religious identities. 
The inter-communal violence in Plateau State began in 2001, when a Muslim politician named Alhaji Muktar Mohammed was selected as a local coordinator of the federal poverty alleviation programme, an appointment that sparked outrage among the state's "indigenous" Christians who felt it awkward a "settler" who might favour his people to occupy that position. 
As the tension continued, on Sept. 7, 2001, a Christian woman attempted to bypass a barricade set up in front of Muslim worshippers during a Friday prayer. When some Muslim youths tried to stop her, the misunderstanding escalated into a brawl that stretched throughout Jos. 
Over 1,000 people were killed in the conflict that lasted 10 days. Many properties were vandalised, including residences, shops, mosques, and churches. Approximately 50,000 individuals were displaced. The deployment of military forces resulted in the end of the violence, but lack of prosecutions and effective deterrence arguably led to a recurrence in 2002, 2008, 2010 and 2011 in the form of attacks and reprisals. 
The violence has affected not only Jos, but also some rural communities in Plateau State. Hundreds of Fulani pastoralists and Berom farmers were slaughtered in villages, farms, and while tending cattle, according to accounts. 
Plateau used to be one of the more peaceful states in Northern Nigeria before it became the epicentre of ethno-religious conflicts. There has been no record of violence in the state since the anti-Igbo riots in 1966.
Experts have said the spread of small arms and light weapons in the state has created a situation in which non-state actors assault villages and towns, sometimes resulting in rape, armed robbery, livestock rustling, and other types of criminality. 
Poverty has further exacerbated the situation. The political economy of banditry has made rural banditry and kidnapping for ransom a viable industry, intensifying disputes between farmers and pastoralists and increasing inter-communal tensions. 
Since 2001, Plateau State has witnessed many forms of intercommunal violence, including attacks and reprisals against unarmed persons who are primarily unconnected to the conflict save for sharing religious ties with other actors in the violence. 
The most recent was spurred by the attack on travellers returning from an Islamic religious event in Bauchi. They were passing through Jos, along Rukuba road, one of the most notorious routes known as a hideout for armed gangs, to their final destination in Ondo when the incident took place. This is a good example of how harmless citizens could be attacked because of their religious identity. 
In the attack, over 25 individuals were killed and 23 more injured. According to one of the victims who escaped the attack, the attackers approached them in huge numbers and began stoning and beating them. In the past, individuals using the route had reported theft, robbery, rape, and deaths.
The attacked travellers, in a convoy of five 18-seater buses, were heading back to Ondo State after attending an Islamic event organised by a cleric, Sheikh Dahiru Usman Bauchi. They were allegedly attacked by Iregwe youths along the road. 
Some claim that the attack was a retaliation against the travellers since Fulani, who are viewed as their kinsmen, attacked the Iregwe village the day before. Others claim that this was not the first time Iregwe youths stopped and killed Muslim travellers on that road. 
The state government stated that 12 of the suspects have been apprehended and that investigations were ongoing. Meanwhile, there have been numerous condemnations of the incident, and President Buhari has called on security officers to guarantee that all offenders are prosecuted in accordance with the law. 
Ethno-religious politics
Religion and ethnic identity are inextricably interwoven in many parts of Northern Nigeria, frequently reinforcing each other. Thus, although Islam is connected with the Hausa/Fulani in Plateau State, Christianity is identified with the state's other ethnic groups. 
For both Islamic and Christian groups in Northern Nigeria, Jos used to serve as a focal point and a fertile field for new reforms and proselytization. This makes it appealing for various reformers to coexist in Jos while peddling their new philosophies and religious views. 
That is why, when it was originally established as an Islamic reformist organisation, the Izala sect (a Salafi group in Nigeria) chose Jos as its headquarters. Because it was a relatively new city, at roughly a hundred years old, Muslims and Christians coexisted peacefully before conflicts tore them apart.
The situation changed in the 1970s, most likely when politicians and religious leaders began pressing their followers to vote for political leaders along religious lines. As a result, a dividing line was created and many northern Christians, including those in Jos, became sceptical of Shari'a, and confidence between them and Muslims weakened. 
Despite reports relating the crises to farmer/harder clashes, the conflict  between Christians and Muslims in Jos are intertwined with regional and national politics. The fear of losing control of Jos and the Plateau State as a whole aggravated the situation. The propaganda about Islamisation in Nigeria has further exacerbated Christians' suspicion of Muslims in the state. 
These political fragmentations caused by profound differences and religious disputes has harmed Christian/Muslim social cohesion in Plateau State, limiting trust and a sense of belonging amongst them. 
Failed attempts to bring back peace 
There have been various attempts by non-governmental organisations and peace-loving communities to embrace peace and return to pre-2001 days, but the feeling of suspicion makes it difficult. 
HumAngle published a series of reports on how Jos communities are attempting to reconcile after decades of conflicts, but it appears that the attempts at reconciliation and reintegration have not been replicated in other regions. 
'Bandit' attacks in the Northwest and North-central makes efforts to establish permanent peace in Jos and Plateau States as a whole a challenging assignment to achieve. 
When terrorists, commonly called bandits, who do not distinguish between Hausa/Fulani and other tribes attack a certain community, retaliation towards people who are perceived as belonging to the same ethnic groups as the terrorists deepens distrust and disorder.
---
Support Our Journalism
There are millions of ordinary people affected by conflict in Africa whose stories are missing in the mainstream media. HumAngle is determined to tell those challenging and under-reported stories, hoping that the people impacted by these conflicts will find the safety and security they deserve.
To ensure that we continue to provide public service coverage, we have a small favour to ask you. We want you to be part of our journalistic endeavour by contributing a token to us.
Your donation will further promote a robust, free, and independent media.
Donate Here