Analyses
Environment
News
How Improper Waste Management Contributes To Climate Change Crisis In Nigeria
Harmful greenhouse gases are created from decomposing waste and these rise up to the atmosphere to trap heat, causing extreme weather reactions in the form of storms and typhoons.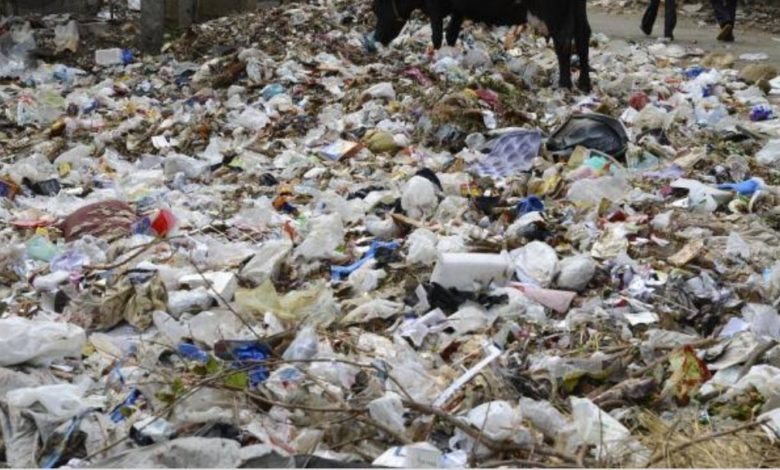 When lightning tore across the sky and claps of thunder followed, Rasheedat Ajagbe instantly instructed her son to bring out waste from the house. 
As darkness  began to envelop the afternoon, she poured the solid waste in the gutter, hoping that rain would flush them away. Minutes later, the atmosphere brightened and her hopes for rain were dashed. 
Rasheedat sells corn in Badore, Ajah area of Lagos, Southwest Nigeria. She is one of many Nigerians who have developed the habit of improper waste disposal, a development that has become a pressing environmental challenge faced in urban and rural areas of the country.
Lagos Government has on several occasions shutdown markets in the state for indiscriminate dumping of refuse and blocking of drainages. Despite efforts to ensure a hygienic environment, many are still reckless when it comes to proper disposal.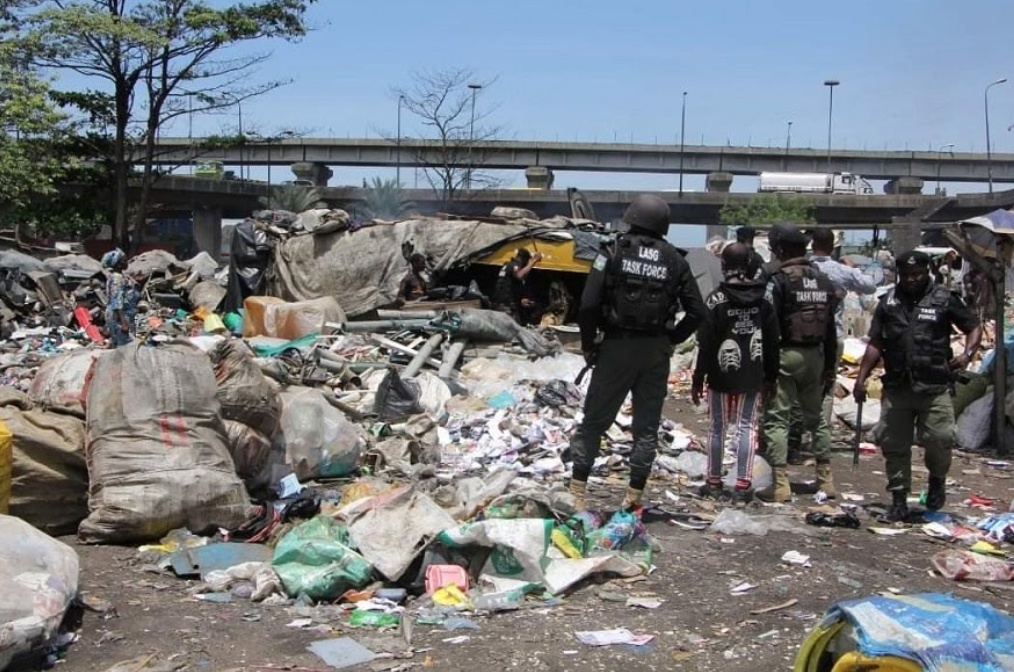 From parties to restaurants and even stores,  Nigerians get either Pp or polythene bags to package their foodstuff and other relevant items. 
After use, the waste products are dropped on the streets and sometimes drainages, leading to environmental contamination, exacerbating climate change effects.
It worsens climate  change
A 2018 report named Nigeria one of the 10 most vulnerable countries to climate change in the world. According to the Federal Ministry of Environment, Nigeria generates one of the highest amounts of solid waste in Africa, with 32 million tonnes per year. Most of these, however, end up in landfills, sewers, beaches, and rivers. 
Research has it that improper waste management does not only result in litter everywhere, but also in air and sea pollution.
Nigeria's total Greenhouse Gas emissions (GHG) are 492.44 million metric tons of carbon dioxide equivalent (MtCO2e), totaling 1.01 percent of global GHG emissions.
Harmful greenhouse gases are created from decomposing waste. These rise up to the atmosphere and trap heat, causing extreme weather reactions in the form of storms and typhoons.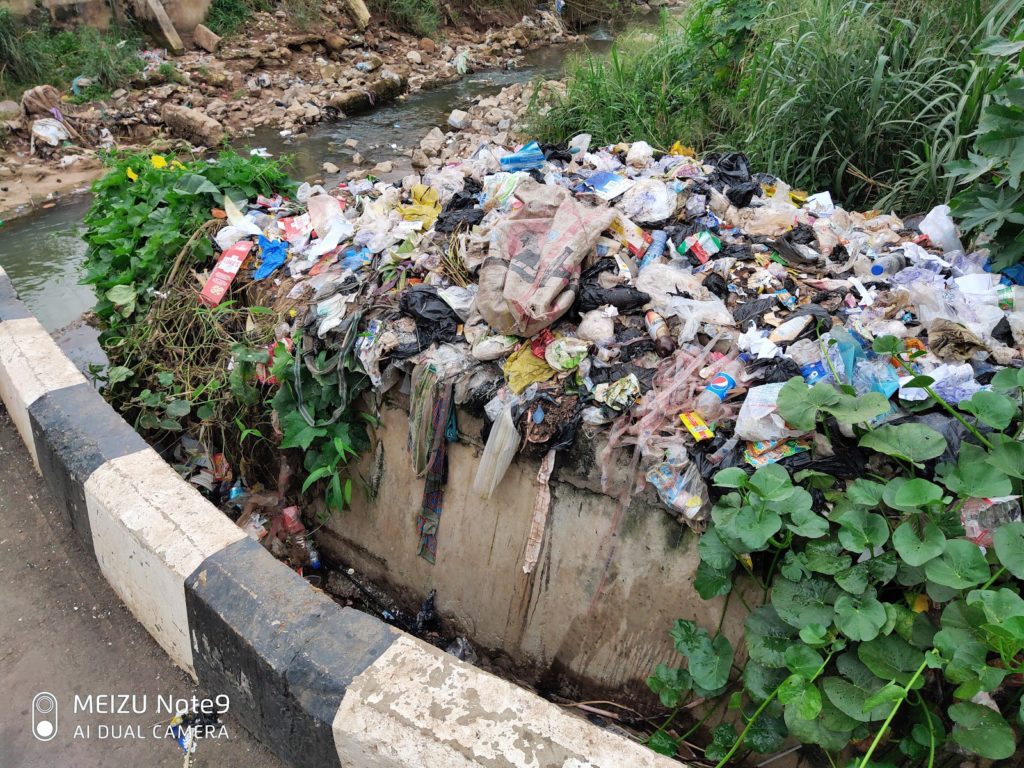 "Carbon dioxide is a waste product and keeping this around without proper care is harmful to the environment," Rachael Anyawu, executive director of CleanUp Nigeria, a non-government organisation combating improper waste management said.  
"Carbon-based particles released into the air as a result of poor waste management will simply result in warmer air and create disastrous greenhouse effects. Even the offensive odour that comes from improper waste disposal is enough to cause health hazards."
Another effect of improper waste disposal is flooding, which has rendered hundreds of persons homeless in urban and rural areas.  
HumAngle earlier reported the bitter tales of victims of floods in various communities in Nigeria, following the climate change crisis.
The National Emergency Management Agency (NEMA) said in 2019 that floods had displaced approximately 1.9 million Nigerians and the country that year recorded 158 fatalities. It said no fewer than 129,000 persons were affected in 2020 and at least 69 lost their lives in flood disasters.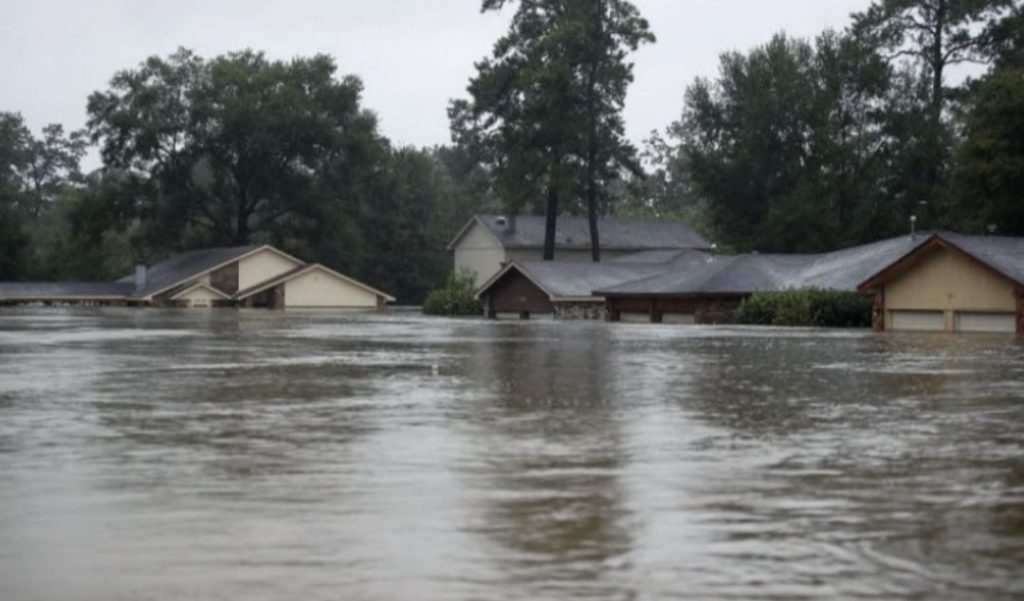 "As people recklessly dump their waste in the gutter, they block drainages and put the lives of many at risk. When drainages are blocked, there will be flooding and we all know how this sad development has continued to displace people from their homes," Rachael added.
"Landfills not the solution"
Landfills are sites designated for dumping rubbish, garbage, or other sorts of solid waste. They are the most common means of solid waste disposal which is either buried or left to pile in heaps.
While landfills are the current solution to waste management, findings revealed that the disposal method also has negative effects on the environment. 
"Most communities leave the landfills unattended to which cause land pollution and uncontrolled buildup of all sorts of solid waste materials. There are more than ten toxic gases emitted from landfills, of which methane gas is the most serious."
"Methane gas is naturally produced during the process of organic matter decay. The methane expelled during the decomposition of organic matter in unmanaged landfills has the potential of trapping solar radiation 20 times more effectively than carbon dioxide," part of a study conducted by Conserve Energy Future revealed. 
"The outcome is increased urban and global temperatures. Aside from the methane gas, other household and agricultural chemicals that find ways to the landfills like bleach and ammonia can generate toxic gases that can greatly impact the air quality within the landfill vicinity. Dust, particularly matter and other non-chemical contaminants can also be expelled into the atmosphere, further contributing to air quality issues," it further said.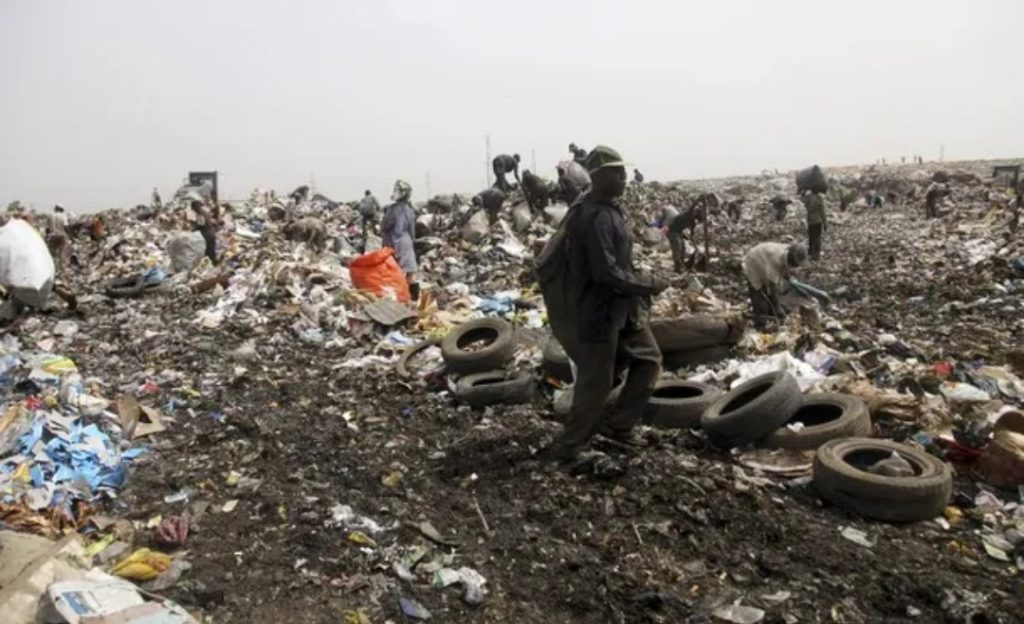 Also, the World Health Organisation (WHO) said the global warming potential of methane is 84 times higher than CO2. 
"High levels of methane can reduce the amount of oxygen breathed from the air, and can result in mood changes, slurred speech, vision problems, memory loss, changes in breathing and heart rate, unconsciousness and other conditions depending on its severity," WHO said.
Way Forward 
In his 2012 research for Kano University of Science and Technology (KUST), Aliyu Nabego said current approaches at mitigation and adaptation to climate change in Nigeria have focused on restricting emissions of greenhouse gases but there have been no impact due to lack of awareness.
He, however, suggested that "recycling activities can significantly reduce the amount of solid waste that generates harmful GHGs.  The real challenge is to incorporate it into the formal waste management structure and to provide safer, healthier working conditions than currently experienced by scavengers on uncontrolled dumpsites."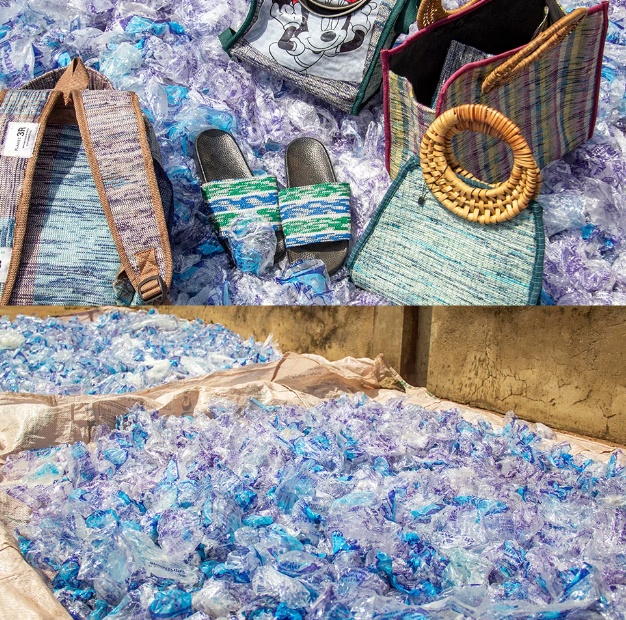 Segun Adagunodo, co-founder Recycling Hub told HumAngle that to attain the sustainable development goals three, eight, and 13 of United Nations Agenda 2030, which are to promote healthy living and well-being, decent employment, and take action against climate change and its impact respectively, recycling must be taken seriously.  
"We should amend our behaviour. Rather than dumping refuse recklessly or in landfills, we should recycle. Wastes like polythene bags should be reused to avoid creating unnecessary waste. By doing so, we could reduce the amount of waste ending up in landfills. 
"Aside from polythene bags, there are many other items that can be used more than a single time or better still choose durable materials that can be used numerous times instead."
He cited England as an example, saying "sales of single-use carrier bags have dropped by 95% in main supermarkets since introduction of 5p charge in 2015. 5p is a decimal five pence coin. It is a unit of currency equalling five one-hundredths of a pound sterling."
According to data from the country's Department for Environment, Food and Rural Affairs (Defra), the average person in England now buys just four bags a year from the main supermarket retailers, compared with 10 last year and 140 in 2014. 
"There is poverty in the land and we cannot advocate for an extra fee for carrier bags in Nigeria. What we need is education and awareness across all communities, irrespective of their social and economic condition," Segundo added.  
………………………………………………………………………….
This story was produced under the NAREP Climate Change Media 2021 fellowship of the Premium Times Centre for Investigative Journalism.
---
Support Our Journalism
There are millions of ordinary people affected by conflict in Africa whose stories are missing in the mainstream media. HumAngle is determined to tell those challenging and under-reported stories, hoping that the people impacted by these conflicts will find the safety and security they deserve.
To ensure that we continue to provide public service coverage, we have a small favour to ask you. We want you to be part of our journalistic endeavour by contributing a token to us.
Your donation will further promote a robust, free, and independent media.
Donate Here