Displacement & Migration
Extremism
Features
How Does It Feel To Be A Parent Whose Sons Joined Boko Haram?
A displaced widow in Northeast Nigeria, Yagana Mohammed,  struggles with hardship in an IDP camp while living with the stigma of being a stepmother to five young men who got radicalised as Boko Haram terrorists - and her urgent need for mental health support.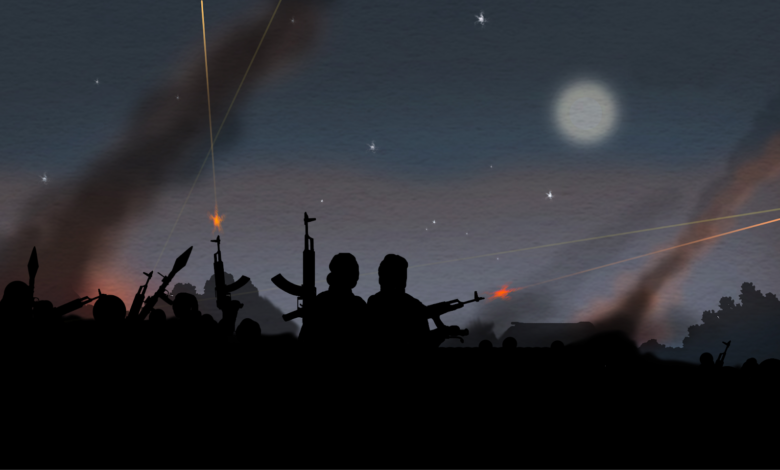 Given the chance to turn back time, Yagana Mohammed would have wished to go back a decade and pay closer attention to her stepchildren's past actions. However, wishes are not horses. The past, like spilt milk, cannot be undone. This continues to haunt the mind of Yagana, a widow in her 40s, as she mourns the loss of her husband and the disintegration of her entire family. 
Like thousands of other mothers who have been displaced and severely affected by the nearly decade-and-a-half-old Boko Haram conflict in Nigeria's northern region, Yagana now lives a solitary life. She bore a sad face as she pondered over how the war had mercilessly robbed her of a good life.
Under the roof of their home, she, her co-wife, and her late husband were unaware that five of their male children had joined the Boko Haram sect during the rise of the insurgency.
"We didn't pay attention to what was going on with them, but people in the neighbourhood had noticed already and were talking, though, at that time, no one was sure what they were up to," she added.
Yagana's story is both overwhelming and devastating. Her hardships and misery began 11 years ago when five of her husband's eldest sons (who were from her co-wife) joined Boko Haram and cold-bloodedly plotted to kill their father. While they didn't physically intend to carry out the murder themselves, they conspired with others to commit the act. Even though they couldn't reach their father, the shock, guilt, and anxiety of having raised men who embraced Boko Haram ultimately led him to an untimely death. He died in his sleep, and doctors said it was a massive cardiac arrest, Yagana explained.
During my interview with Yagana, a Kanuri woman who is married to a civil servant as a second wife, she gradually revealed her story of misery.
"We had a very happy family, we had almost everything we needed at our disposal, the kids went to school and the community respected our husband, he was a gentleman, true to his words, and he earned the respect," she said.
In early 2010, the boys in the household began to isolate themselves from the community. They acted collectively and independently, and their attitudes underwent a complete transformation.
"We didn't pay much attention to their behaviour initially, but people in the neighbourhood had already started noticing and discussing it. However, at that time, nobody was certain about what they were involved in," she explained.
Yagana did not disclose the names of the boys, but she revealed that the eldest among them had been influenced and radicalised while studying at the University of Maiduguri. He decided to abandon his education and returned home. In a short period, he successfully indoctrinated his four brothers into the same ideology.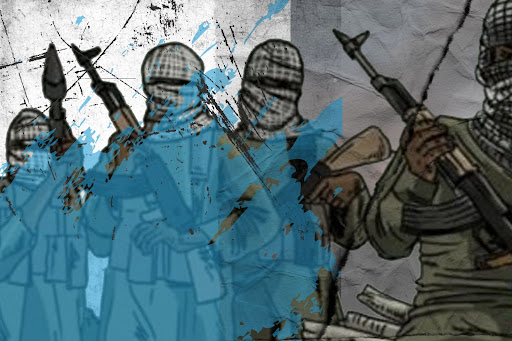 "They had started referring to their younger sisters, who were attending secondary school, as non-believers," she recalled.
At that moment, Yagana said, her husband and the mothers saw the red flag. But the signal came just too late.
"The family crisis began when the boys tried to influence their father by offering him a supposed esteemed position within the Boko Haram ideology. However, he immediately rejected their proposition, stating, 'The only religion I know is the one I have been practising long before you (boys) were born. I would rather die than convert to anything else."
At that moment, Yagana recalled, peace vacated their home, as mistrust built up among them.
"We adopted a safety drill by having each of us sleep in different places outside our home, including their father – our husband. He was too frightened to sleep in his own house and bed. So, after having breakfast and lunch together, we would bid each other farewell, with the expectation of reuniting in the morning. However, one morning, he never came back home. He died in his sleep.
"His medical test results indicated that he died from a stroke," she recalled with eyes filled with tears.
Yagana held her co-wife responsible for the tragedy that befell their family.
"Their mother always supported them, even after their father's death; she never questioned their actions," Yagana said, her voice filled with tears.
As days went by, whatever savings her husband had were used by the children for funding the Boko Haram camp in Buni Yadi, under the guise of a fisabilillah 'donation toward the path of God'', as they called it.
"After my husband's death, we continued to live in the family house, but things were never the same, and they only worsened with each passing day," Yagana explained.
"After a major Boko Haram attack on Buni Yadi, we were forced to scatter. I found refuge at my mother's home in a nearby village, but even there, it was still unsafe," she said.
Yagana said she had to return to Buni Yadi with her children once the conflicts had subsided and the Nigerian military took control of the town. However, she chose to live separately from her co-wives and children.
"My children and I have relied on assistance from numerous NGOs for our survival. However, we are now left without any support. To provide for my kids, I sell kola nut, firewood, and sweets, and I also go to people's farms to collect leftover grains to prepare meals at home,"  she explained.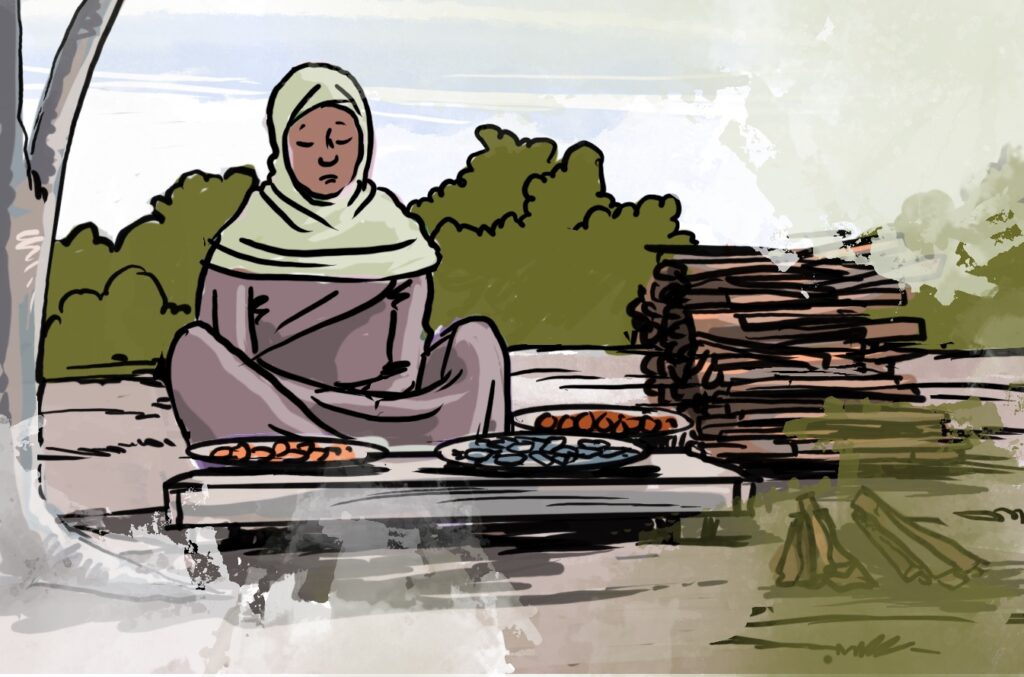 She says she also does labour jobs for people to raise money to feed her children.
"This is something I never thought I'd do if my husband was alive," she said in tears.
Yagana said though none of her children joined Boko Haram, they still suffer the stigma brought upon their families by her five stepsons.
"People in Buni Yadi are still calling my children derogatory names and stigmatizing them even though the violent children weren't mine."
She has been intentionally avoiding any contact with her co-wife and the children associated with Boko Haram. She no longer concerns herself with their current whereabouts or well-being because their actions have caused her considerable distress. As a result, she has made a deliberate choice to completely cut ties with them.
"Although their plot against their father was unsuccessful, he ultimately died as a result of their actions," she said.
"I cannot afford to follow the same path and leave my young children completely orphaned. Currently, we are facing a great deal of shame and social stigma. While we try to ignore the hurtful comments, I am aware that it has a significant impact on my children. If it were up to me, we would have already left Buni Yadi by now."
As some internally displaced persons (IDPs) have returned to their hometowns and begun rebuilding, many like Yagana remain in IDP camps because she had nowhere to go. Sadly, many NGOs providing services in the camps have shifted their focus to more urgent crises, leaving individuals like Yagana to fend for themselves.
The aftermath of the Boko Haram insurgency has left countless women like Yagana struggling with trauma and desperately searching for means of survival.
Despite her efforts, the stigma attached to her stepsons' association with Boko Haram continues to plague her family.
"We are dealing with enough shaming and stigma as I talk to you, we just pretend we don't hear them but I know it's affecting my kids the most," she confessed.
Her story underscores the urgent need for improved mental health and psychosocial support in northeastern Nigeria, particularly for women like Yagana who continue to shoulder the heavy burden of Boko Haram's legacy. While the Nigerian government and NGOs have made substantial efforts to provide services such as water sanitation, hygiene, livelihood, and nutrition, the need for trauma healing remains largely unaddressed.
Since the emergence of Boko Haram in 2009, the conflict has left almost 2.2 million people internally displaced, most of whom are women and children, in concerned locations including Yobe, Borno, and Adamawa.
One major issue that has been largely overlooked or not given sufficient importance is the need for "trauma healing" or "mental health and psychosocial support." This issue is particularly relevant to the internally displaced women who have settled in Buni Yadi and are struggling to find a new purpose in life and start afresh.
These women, like Yagana, are not just ordinary women. Among them are individuals who were either married to members of Boko Haram, had been in relationships with Boko Haram members, or were held captive, raped, and forcibly married to these terrorists. Some of them have also experienced the loss of their loved ones due to their refusal to comply with the terrorists' demands. Even though a decade has passed, the memories of the horrifying events they endured continue to haunt them. The trauma they experienced from events that occurred 10 or 11 years ago is still preventing them from finding happiness, being productive, and achieving peace of mind. 
---
Fatima Ibrahim is a 2023 HumAngle Accountability Fellow.
---
Support Our Journalism
There are millions of ordinary people affected by conflict in Africa whose stories are missing in the mainstream media. HumAngle is determined to tell those challenging and under-reported stories, hoping that the people impacted by these conflicts will find the safety and security they deserve.
To ensure that we continue to provide public service coverage, we have a small favour to ask you. We want you to be part of our journalistic endeavour by contributing a token to us.
Your donation will further promote a robust, free, and independent media.
Donate Here