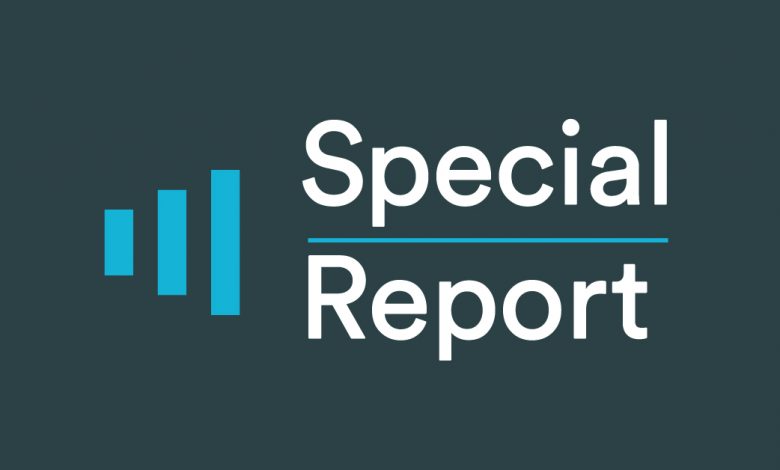 At the peak of the lockdown against the spread of COVID-19, Lagos was literally brought on its knees by the activities of violent, criminal gangs. Reports emerged of increased criminal activities across Lagos State and parts of its next door neighbour Ogun State. The situation was so intense that citizens resorted to the social media to express their frustrations and seek help from the police.
They formed vigilante groups to protect their streets and neighbourhoods. It was evident at this point that law and order was under threat. There were already confrontations between the citizens and criminal gangs. The Nigeria Police Force took frantic steps and mobilised to calm the situation.
The experience, for Lagos residents, during the lockdown was not the first time that the state, Nigeria's commercial hub, witnessed the reign of street gangs and cult groups, especially since the end of Nigeria's civil war. The cults and violent gangs operate in the open almost to the point of legitimacy.
The April attacks which ignited public outcry were said to have been coordinated by two groups, One Million, No Salary Boys and Awawa Boys. The One Million, No Salary Boys, a security official familiar with its composition and structure told HumAngle, is made up of young men who claim they do not have jobs and operate in Igando and Ikotun areas of Lagos.
The activities of the gang gained prominence at the peak of the lockdown against the spread of the novel coronavirus. They specialize in deploying the weapon of fear as a sustained torment on their victims. Their signature operations include robbery, rape and murder.
They are believed to have existed since 2017 and have had many of their members arrested since then. At the inception of the lockdown in Lagos, the group sent letters to several communities in different parts of Lagos instructing them to prepare for its members' visits. Their visitations were marked with unrestrained use of high calibre weapons, automatic and semi-automatic guns on their victims.
They carried out their threat in some areas, resulting in residents setting up vigilantes to protect their areas with youths in different communities keeping vigil and making bonfires to scare the criminals away.
In recent times, gangs and cult groups have carved up Lagos, Nigeria's commercial capital, into territories among themselves and created fortresses in their areas of control. Three major groups are reported to be in control. The territories are currently franchised by the leading violent gangs, namely the Badoos, Awawa Boys and One Million No Salary Boys. Their activities are giving authorities sleepless nights.
The Awawa Boys cult group, for instance, operates in Agege, Agidingbi, Ogba, Ifako Ijaiye, Iyana-Ipaja and Abule Egba areas of Lagos State. The group is also made up of young men and women between the ages 15 and 30 who raid homes, steal and rape women.
They move in large numbers just like the One Million, No Salary Boys and have been in operation since 2016. They operate mostly at night and target dark roads where they split themselves strategically and wait for unsuspecting passers-by to attack.
Usually, four or five members first approach their targets and ask that they release their belongings to them (criminals). If any victim attempted to resist, the other members in wait would rush out to unleash swift and vicious attacks on the victims.
They also burgle shops and rape but most noted for their signature use of razor blades to lacerate their victims' bodies. The members of the group spot a unique teardrop tattoo beside the left eye, usually scruffy and their eyes dilated from excessive use of drugs.
There are other gangs who engage in political thuggery for politicians, especially during electioneering. They operate in all parts of Lagos. They kill, create crises on a daily basis in different parts of the metropolis and fight over money, women or under any slight provocation.
These groups, which enjoy the support of politicians and traditional rulers, are led by university graduates, who recruit artisans, including drivers, to work with them.
HumAngle sources within the security community confided that these groups have been frequently associated with numerous killings in Lagos in recent times, particularly at Ikorodu, where they allegedly tend to leave behind a trademark of chopped off hands of their victims.
The 1970s was the era of the Gbomo gbomo, a gang, which kidnapped for money rituals. The group's activities heightened toward the end of the year when people hoped to double down on their hustles to make more money for yuletide and other celebrations. They were reported to have escalated their operation when the government at the time introduced a new currency and people were carried away with the belief that it was an opportunity to be rich, HumAngle learnt.
In the 1990s it was the reign of Alaiye Boys, who terrorised citizens in the open, especially on Lagos Island, where most of corporate Nigeria had their footprints. People, including law officers, usually watched helplessly as they dealt with their victims.
Alaiye Boys were mainly uneducated youths of the indigenous Lagos population whose ancestors settled in the business capital of Nigeria, who felt they did not have to work to live. They depended on rents from family properties, most of which they leased out to businesses and moved out to squat in decrepit environments.
Heavily dependent on drugs and supported by influential members of the community, Alaiye Boys robbed, killed, raped, looted and disrupted businesses at will. Their nuisance was, at a point challenged by Igbo traders from Southeast Nigeria between 1997 and 1998, who, after suffering heavily from the activities of the gang, mobilised their likes from the east to fight back.
The gang fights which lasted over one week curtailed the excesses of the Alaiye Boys for a while before the return of party politics when many turned to political party thugs.
The Badoos, a ritualistic gang, operated in the Ikorodu axis up until 2019 when they were routed by the police. They were feared by traditional rulers, who remained helpless. HumAngle sources hinted that traditional rulers in the area made sacrifices to their gods to get relief from the gang but the efforts came to nought.
The activities of the gang were noticed in 2017 by Mr. Edgal Imohimi, then Deputy Commissioner of Police, Operations, and later Commissioner of police in Lagos State. He was quoted as saying he was ready to "dine with the devil with a view to check Badoos and other crimes in Lagos."
Working with the Department of State Service, Lagos State Neighbourhood Safety Corps, Oodua Peoples Congress, (OPC), Onyabo Vigilante Group and other local vigilante groups the police succeeded in unmasking and putting members of the gang behind bars.
The security stakeholders combed the hideouts of Badoos members in Ikorodu main town, Igbogbo, Majidun and Bayekun, where suspects were said to converge before and after operations. On July 11, 2017, some 131 suspected members of the gang were arrested with their chief priests in their shrines.
The Badoos cult group had an eerie seal to their dastardly acts. They must smash the skull of their victims with a piece of rock or other hard objects and soaked their victims' blood in handkerchiefs to be sold to herbalists or other persons for the purpose of money rituals.
HumAngle learnt that their patrons included politicians, who wanted political influence and that at the peak of their activities they killed no fewer than 50 persons and wiped out whole family members.
The security operations on the group led to the arrest of more than 500 suspected members, who are currently facing trial with their spiritual leaders in various courts in Lagos and Ogun states. Most of the suspects were men, mostly jobless school leavers and their victims women and children as well as families whose houses were not secure, including churches.
Many of their hideouts, including shrines, were demolished by the police, while some of their properties, including filling stations, were seized by the government. HumAngle learnt that members of the group moved their operations to Ogun and Oyo states when the heat came on them in Lagos.
A prominent member of the group, who owned a petrol filling station in the area is still on the run, HumAngle further learnt.
The OPC, though fully rehabilitated now, started nearly as a violent cult. It was created as a youth wing to Afenifere, and a response to the annulment of the presidential election of June, 12, 1993 which was won by Moshood Abiola, a Yoruba.
In the heat of the opposition against the military government, OPC became an outlaw and took the law into their hands in Lagos and other parts of Southwest Nigeria.
The police, HumAngle was informed, are still on the trail of members of Awawa and One Million Boys groups preparatory to their arraignment and prosecution in court.
Additional reporting by Moses Omogie
---
Support Our Journalism
There are millions of ordinary people affected by conflict in Africa whose stories are missing in the mainstream media. HumAngle is determined to tell those challenging and under-reported stories, hoping that the people impacted by these conflicts will find the safety and security they deserve.
To ensure that we continue to provide public service coverage, we have a small favour to ask you. We want you to be part of our journalistic endeavour by contributing a token to us.
Your donation will further promote a robust, free, and independent media.
Donate Here