Features
Friends Crowdsourced A Loan For His Ransom. Now He Can't Pay Back
Many Nigerians hardly ever recover from the financial devastation of paying ransoms. Muhammadu Lauwali is indebted to the tune of N1.2 million after paying ransom to terrorists in Bukuyum LGA. Now, although free, he can hardly show his face in public as his creditors insist on payment.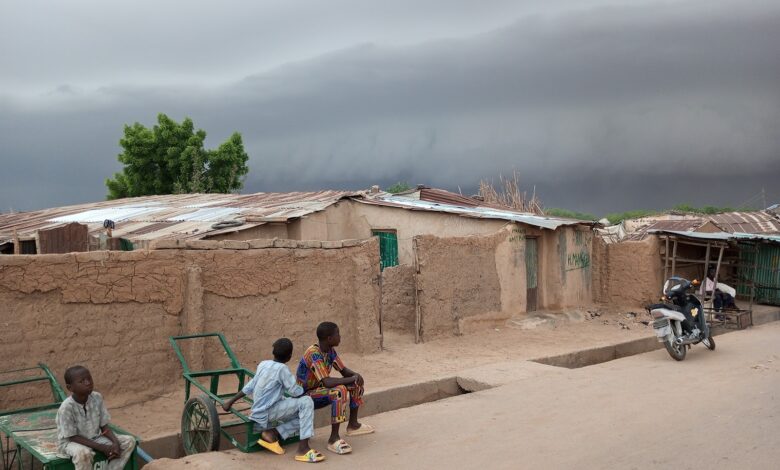 Weeks after his kidnap and subsequent release by terrorists, Muhammadu Lauwali, 51, still does not feel free in his own town. 
In captivity, this village head of Ruwan-Kura community in Bukuyum Local Government Area (LGA) of Zamfara State, in the northwestern region of Nigeria, endured all manner of dehumanizing treatment from his captors.
But now, it seems he has to endure something totally different – pressure from residents to pay up the N2.2 million they contributed as a loan to secure his release.
Lauwali's ordeal started on May 1, on his way to the mosque at about 5:15 a.m.
"I saw three members of the armed group flashing their torches. I thought they were my community members, only to get closer to the mosque area where they attacked and forced me on their motorcycle."
Gunfire erupted as the group moved from one community to the next. At Shiyar Magaji, Sabon-Gari, Shiyar Liman, Kanwuri, and Shiyar Yamma, all under Bukuyum, they abducted seven farmers, Lauwali narrated.
"They chained us together by our legs in the bush, under a baobab tree. Even our village head was not spared from the terrorists' brutality," Aski, who was also abducted during the attack, told HumAngle. "They subjected him to dehumanizing experiences."
Pay or die
One day, a leader among the terrorists sent for Lauwali and demanded a ransom for his freedom. "I told him I had no money with me, even at home," he said.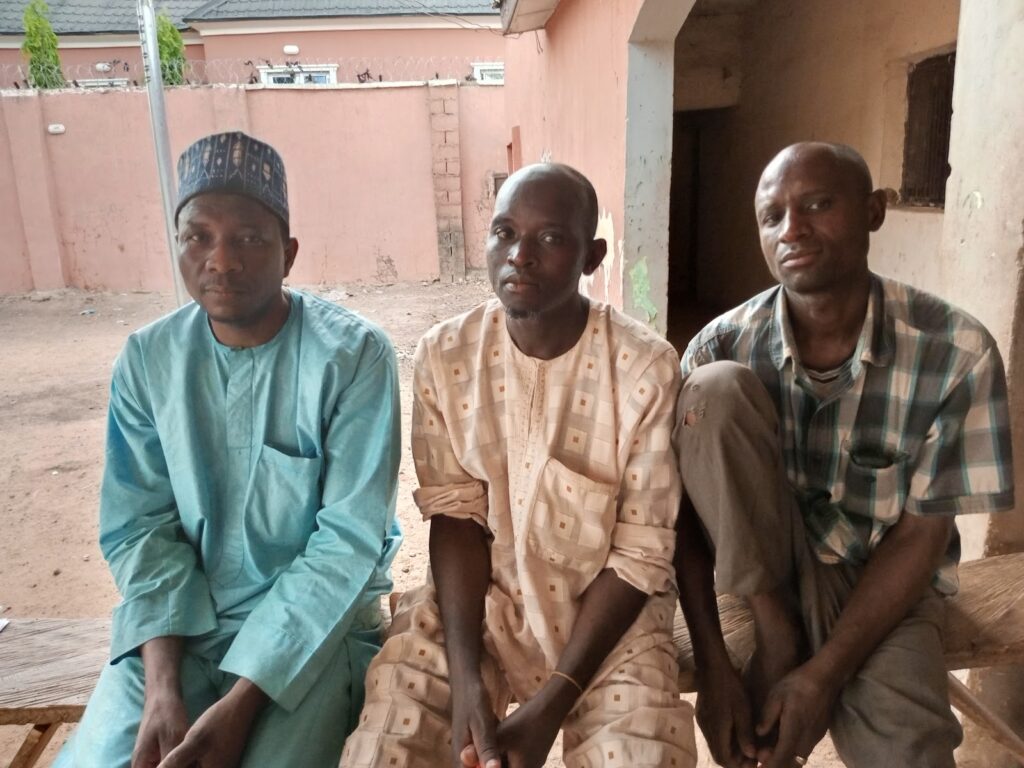 A few weeks before his abduction, Lauwali had sold his farm and closed down his son's biggest shop just to pay for Ruwan Kura's 'protection fee' imposed by another terror group. 
"Yet here I am," he said.
Now captured by another gang, Lauwali's life was being threatened if he was unable to pay over a million naira for his freedom.
"So I had no option but to call home and ask my royal guard to go around with the town crier and secure a loan from my people, including well-wishers," he explained. Fortunately, Ruwan Kura locals were able to contribute up to a million naira. Then some individuals from six other neighbouring hamlets raised an additional N1.2 million given as a loan to secure his freedom. But he was not aware of this loan until he was released.
After 21 days, Lauwali secured his freedom. But he soon realized he was thrown into another type of captivity. Visitors constantly knocked at his door, sometimes early in the morning, other times in the night. But it was not to rejoice with his family. They were asking for the debt he owed to be repaid.
"These people are in desperate need of the money they loaned for my release," he told HumAngle.
For this reason, Lauwali prefers to stay away from his village. This, he thought, was the only way he could avoid the pressure.
Two sides of a coin
"Upon agreement to pay N2.2 million for my ransom, the armed group collected the money and accepted my release. But they refused to release the remaining five unless more money was added after the earlier agreement to release us all," Lauwali continued.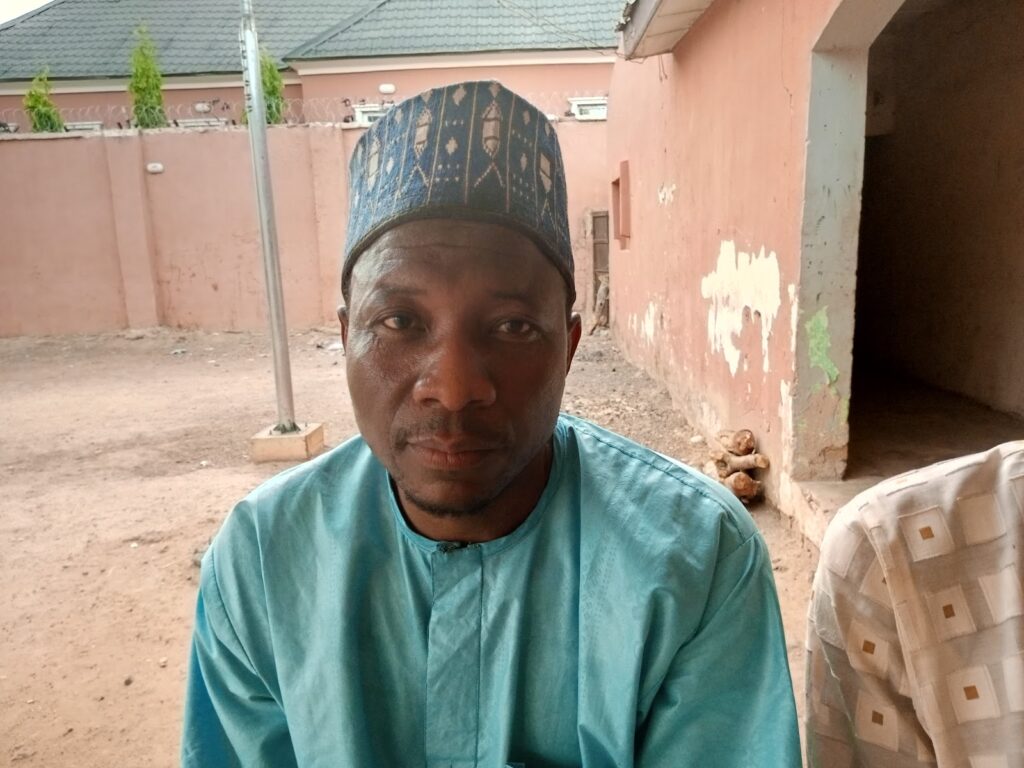 When he returned home to his two wives and 11 children, there was no food to eat. His efforts to get a job to do also proved fruitless. 
"I asked for an appointment to see the Emir of Bukuyum to ask for financial help and also brief him on my abduction and what I learned about the terrorists' activities on our lands. But I have not been able to see him up till this moment and the residents are disturbing and seriously demanding their money."
Lauwali has every reason to feel pressured, HumAngle gathered. A resident, Husaini Jargaba, said he sold a plot of land and some of his valuables at home in order to raise N300,000 for Lauwali's release.
"Now that our village head is at home and reunited with his family, it is even long overdue to pay my money," Jargaba said. "I went to him and told him that my family needs to survive on that money loaned to him. He seriously promised me to return the money several times over. My patience is over, I will report him to court."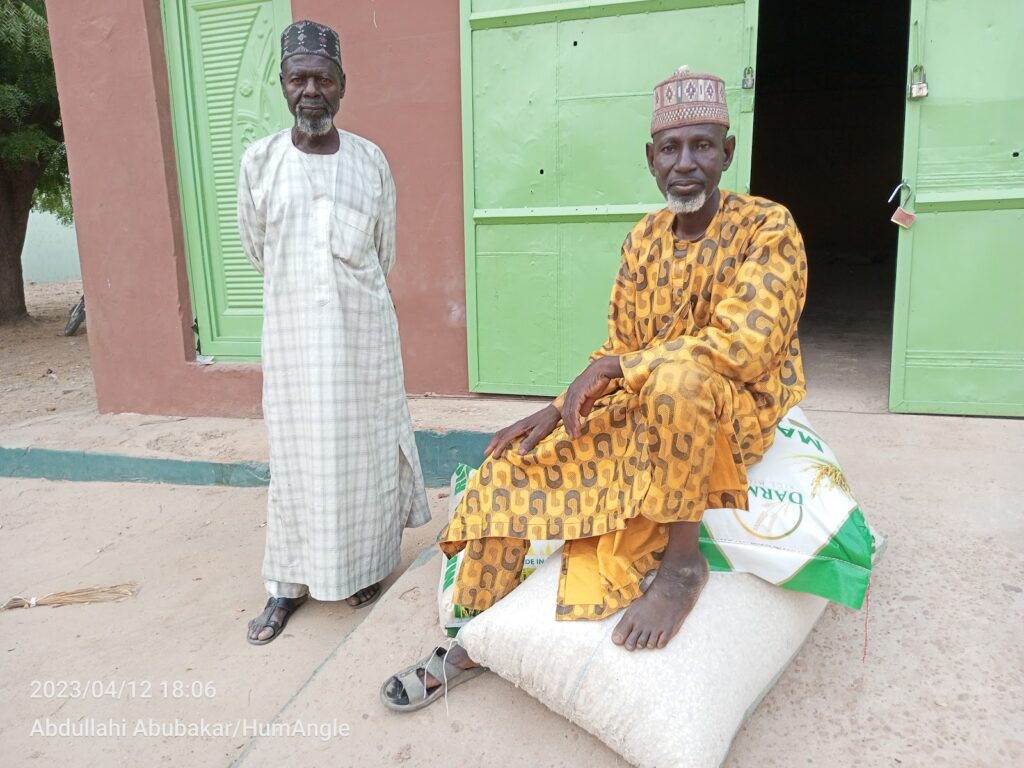 Another resident from Ruwan Kura, Salisu Shugaba, said he loaned N200,000 to the cause.
"Although the other members are still with their captors, since the day our village head was released, he abandoned us and ran away from the community and is now living his life in DakiTakwas. What does he mean by refusing to return and pay our money?" he said.
Talatu Tunau was one of the women in Ruwan-Kura who loaned out money to facilitate Lauwali's rescue. "I sold all my goats and chickens and loaned the money through our local security just to get his freedom," she explained.
"Now that he is released, I leave things to God. If he gets the money, he can pay me back. If he can't, I can forgive him the debt. I understand the trauma he is in because of the money he is owing the community."
Lauwali's family speaks
Hasana Lauwali, one of Lauwali's two wives, told HumAngle about how much the family misses the village head since he was set free by terrorists.
She pointed out that after Lauwali was released, the family only enjoyed quality time with him for two weeks. "He is now on the run, from village to village, dodging his creditors. We are here in Bukuyum town alone with no food, nothing to survive on, except we beg on the streets to feed our children," Hasana said.
"We need our husband, but those he owes money for his release refused to allow him to have peace of mind. Those who are in prison live a better life than we are experiencing here because they are kept and fed by the government, but we are displaced and begging to survive."
Sagiru Lauwali, 31, is the family's eldest son. He told HumAngle that his father has been away in Dargaje, a neighbouring community for almost two weeks. "I'm sure he will leave the place and move to another location in his desperation to get what he can to appease his angry creditors."
Sulaiman, the youngest, added that he had tried to persuade his father to remain at home. "He should not leave us here and run away just because he is indebted. We are old enough to protect him from the attacks of those who gave money for his release."
He further explained that the family had asked the creditors to give them a year to pay off the debt. Unfortunately, they think that Lauwali has the money and is refusing to pay up.
"Yet they have forgotten that whoever risks and commits his wealth to rescue a loved one has done everything. We have this feeling and respect for what they have done," Suleiman said.
---
Support Our Journalism
There are millions of ordinary people affected by conflict in Africa whose stories are missing in the mainstream media. HumAngle is determined to tell those challenging and under-reported stories, hoping that the people impacted by these conflicts will find the safety and security they deserve.
To ensure that we continue to provide public service coverage, we have a small favour to ask you. We want you to be part of our journalistic endeavour by contributing a token to us.
Your donation will further promote a robust, free, and independent media.
Donate Here