Emergencies
Features
Flood Ravages Homes, Worsens Food Insecurity In Sokoto Communities
The prices of foodstuff have already started soaring as farm yields take a hit from Nigeria's worst flood incident in many years.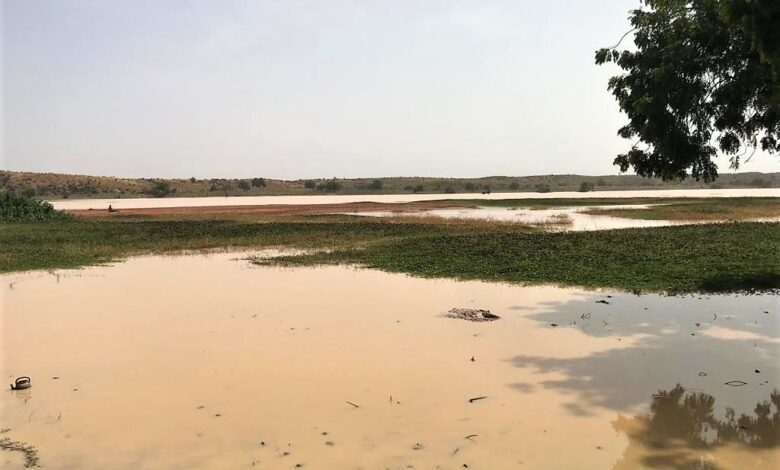 When Muhammadu Muktari, 40, went out to see his mother, the heavy downpour that lasted for over 12 hours in September drowned his seven-room apartment, knocked over his properties, and trapped his family before he returned.
The flood in Sakkwai, a community in the Tangaza area of Sokoto, Northwest Nigeria, did not only threaten lives and damage household items, but it also affected the locals' source of sustenance.
It was the period of seasonal farming. Muktari and other farmers had planted varieties of crops that would have been sold for income and also stored as foodstuff for their families. The rainy season in Sokoto usually lasts for five months, from May 6 to October. This allows rural farmers to plant within a short period every year, while some rely on irrigation farming.
The flood, which submerged Muktari's rooms, destroyed eight bags of food items, including millets, guinea corn, beans, and rice that would have kept his family going until the next rainy season.
"l can not even imagine the amount of money l lost because all my capital has gone into the water. All the rooms were damaged, and the only one left, I have to patch the walls to manage it," he said.
This year's rainy season has been a source of misfortune for local farmers in Northwest Nigeria, particularly Sokoto, where flooding has destroyed farm produce, leading to nationwide concerns about food insecurity. Climate change has also compounded the problem with altered rainfall patterns, rising temperatures, and droughts becoming more frequent.
Farm products, livestock, and other crucial agricultural infrastructure have been lost to the devastating effects of the floods. The Food and Agriculture Organisation estimated in March that 19.4 million people across 21 states in Nigeria, including Sokoto, would face food insecurity this year.
The nation's determination to achieve target 2 of the Sustainable Development Goals—ending hunger by 2030—has suffered a setback.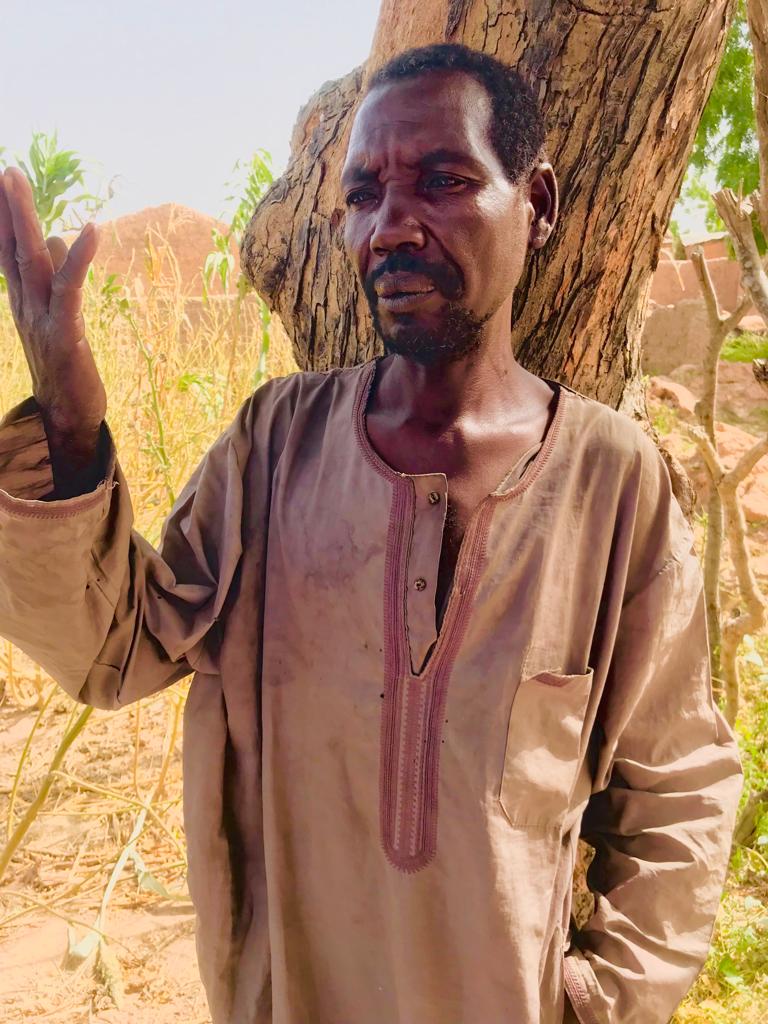 Two days after the flood demolished Muktari's house, he mourned other losses when he visited his farm and saw that the waters had washed away his produce. He had to take up work as a labourer to earn some money to care of his family.
"The flood had washed away the farm product I used ₦70,000 ($160) to plant. Every bundle of millet that I planted was destroyed, I swear. I lost everything," Muktari told HumAngle, adding that he would have made profits of between ₦500,000 and ₦600,000 if all had gone according to plan.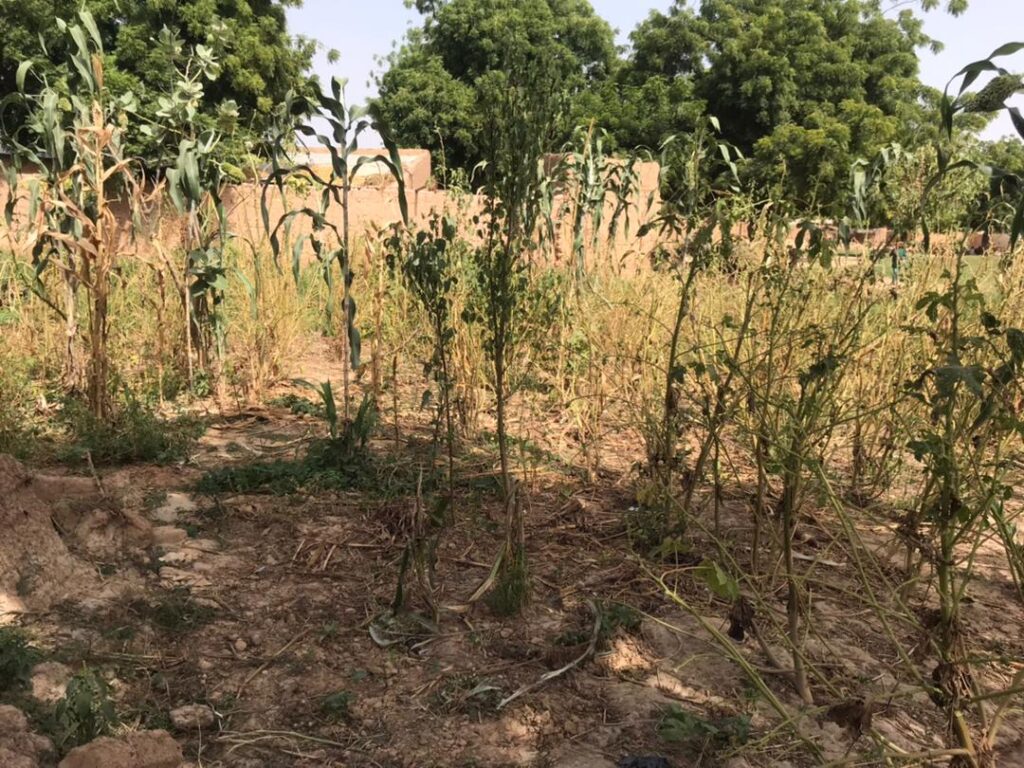 Starvation, food inflation looms
Described as Nigeria's worst flooding in a decade, the natural disaster this year affected nearly all of the country's 36 states, killing 603 people, displacing 1.3 million, and destroying over 200,000 houses. In addition to the loss of life, the country's already shaky food supply has been made worse by the floods.
Mubarak Nagande, one of the local farmers in Tangaza's Makera community, is worried. He hasn't felt safe since the flooding damaged his four-room apartment and farm products two months ago. He believes that flooding contributes to food scarcity, hunger, and rising commodity prices.
"I brought grass worth ₦1,500 to cover a wall of one of the collapsed rooms and we are living there like that. We've never experienced this kind of disaster for over 10 years that I have been saying here," he said.
"I lost the ₦70,000 I invested in planting grains and sugarcane. I swear by God, all have been washed away without reaping a dime in gains. This flood crisis caused food scarcity, rising food prices, and hunger. We are hungry. Some farmers here borrowed funds expecting to pay them back after harvesting their farm products. Now, flood washed away everything. It has affected prices. Before, we bought one mudu [measure] of millet at the cost rate of ₦600, and now it has risen to ₦700. Other food items have a price hike as well."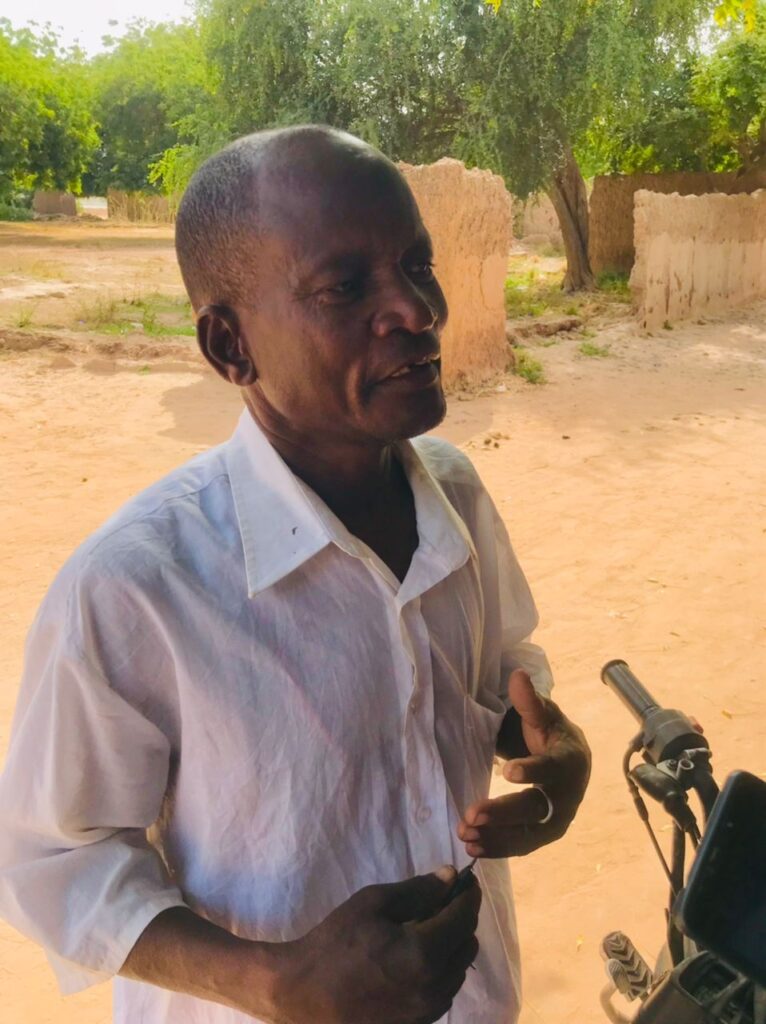 Nigeria's inflation rate rose by 20.8 per cent in September from 20.5 per cent the previous month, which is the highest rate since 2005. The National Bureau of Statistics noted that food inflation in Nigeria would further increase due to the heavy floods in some states.
Issa Muhammad, 35, a local farmer from the Shiyyar Galadima community in Tangaza, also thinks food would have been affordable if there was no flooding because people would be able to harvest what they need to sustain themselves and sell what's left. But farmers have instead lost access to their farmlands before their crops were due for harvest.
"Some months ago, rice, millet, beans, and soya in our community were between ₦700 and ₦800 per mudu. But now that our farms were flooded, we buy them between ₦2,500 and ₦3,000 per mudu. This makes things difficult," Muhammad said.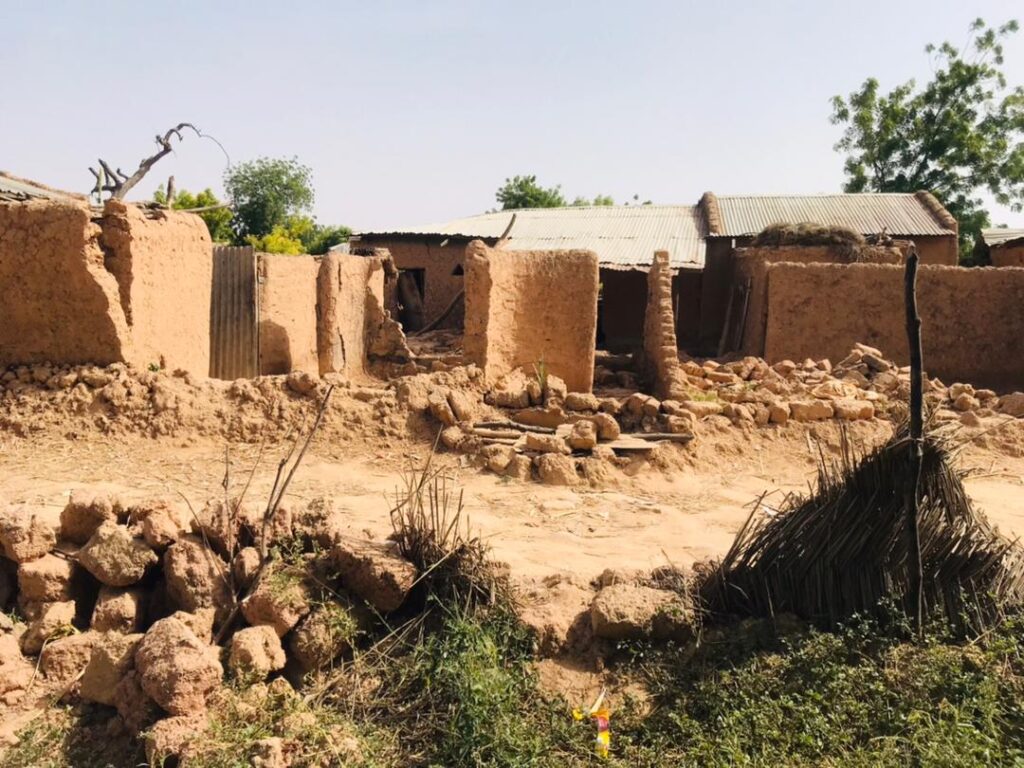 Displaced victims
Abubakar Abubakar, 52, departed his home in Shiyyar Galadima after a heavy flood ate it up. He and his neighbours were left with no option but to relocate to a mud shop with a termite-infested roof.
He says he received ₦14,000 from the intervention funds released by the government representative, but this isn't enough to fix the damage to his house.
"Since my three rooms were damaged by the flood, I only manage to sleep in this shop which makes living tough. We want the government to help us with cement to rebuild our houses, " he said.
"We don't have any comfort again because there is nowhere to live more peacefully than our own homes. I ordered my wives and children to move in with my older brother in another community, where he gave them a room that couldn't even accommodate them. But for me, I sleep in one of those about-to-collapse shops here," says Aliyu Muhammadu, 40, a resident of Makera.
"We all hope and pray that the government will come to our aid and support us financially in building back our houses."
The state commissioner for agriculture, Professor Aminu Abubakar, did not respond to calls and texts asking for a comment on the complaints.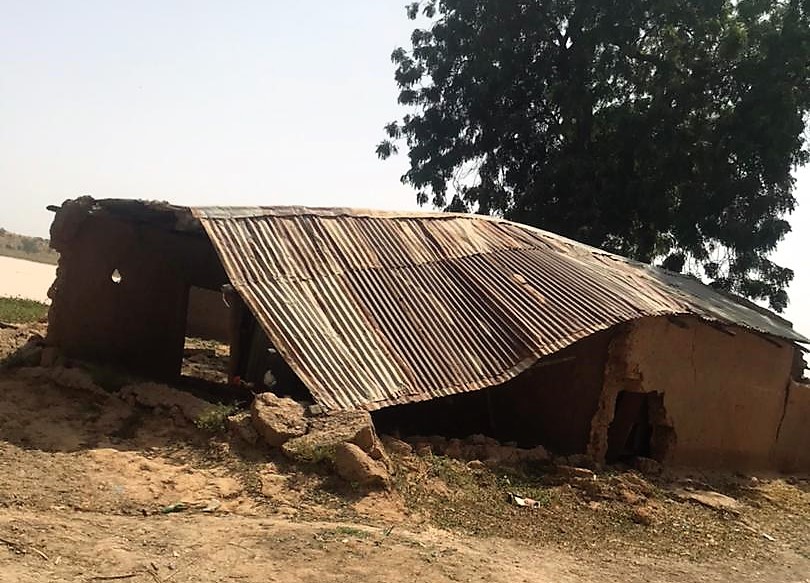 Usman Muhammad, the District Head of Sakkwai, another community in Tangaza, says the place is reputable as a source of sugarcane in the region, but the farms were greatly affected. He urged the government to support the farmers so they can rebuild their businesses.
"What affects all the people is affecting me as well. We have tendered several complaints to the government to help us out which we hope may happen. We also urge them to provide drainage for us so that water can be easily passed without any destruction."
Victor Ohioze Imevbore, who heads the Nigerian Environmental Society in Abuja, advised the government to identify the flood victims, assess the losses, and come up with measures to assist them.
"For lost homes, support in finding shelter will be required, while for lost livelihoods, the government can midwife their farming in other areas temporarily and provide some financial assistance."
Ultimately, he added, the country needs a National Flood Mitigation and Response Master Plan. It would have key inputs from the states, incorporate scientific knowledge of what is causing the flooding, and propose solutions to be implemented.
"Since mitigation may not always prevent floods, particularly as a result of episodes of extreme weather events, the response component of the plan should incorporate flood risk maps, emergency command procedures, strategically located response facilities, shelters, and relief stockpiles such as food and medical aid, " Ohioze said.
"There is no doubt we are seeing some changes to our weather patterns and these changes need to be properly understood and planned for. In a country with the level of multidimensional poverty as we have in Nigeria, climate change impacts could be extremely devastating if we don't implement well-informed adaptation measures."
---
Support Our Journalism
There are millions of ordinary people affected by conflict in Africa whose stories are missing in the mainstream media. HumAngle is determined to tell those challenging and under-reported stories, hoping that the people impacted by these conflicts will find the safety and security they deserve.
To ensure that we continue to provide public service coverage, we have a small favour to ask you. We want you to be part of our journalistic endeavour by contributing a token to us.
Your donation will further promote a robust, free, and independent media.
Donate Here