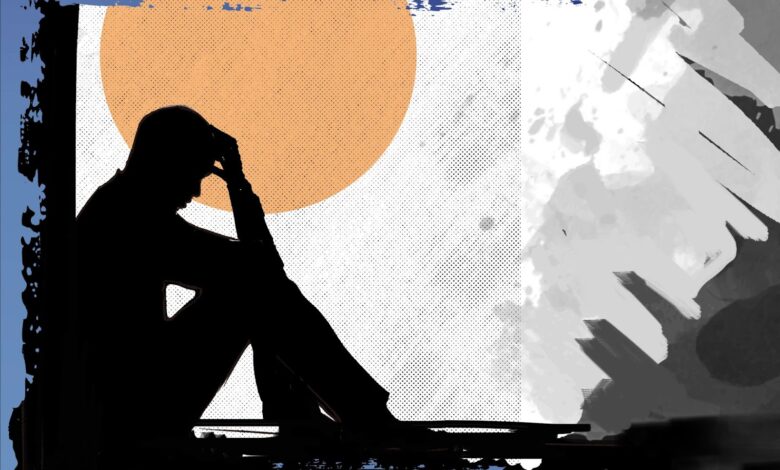 When Monsiri* was raped, he did something that was probably unusual for men his age – he told his mother.
An indigene of Adamawa State, Northeast Nigeria, Monsiri was born with dwarfism. This is a genetic condition where a person is unusually short in stature. For this reason, Monsiri is often mistaken for a teenager.
The young man is known as a cheerful, funny and accommodating young man whose presence always brings a smile to people's faces. So much that some refer to him as a comedian.
Then something terrible happened.
In early 2022, Monsiri was lured by Didi* to his home. Didi is powerfully built and is about 30 years of age. When they were alone, he raped Monsiri.
But unlike some male victims who would prefer to keep their mouths sealed, Monsiri reported the incident to his mother without any delay.
The perpetrator
"I went to the perpetrator's house to report the issue to his family. He confessed to raping my son and I wanted to take the issue to the police station until his father paid me a visit at home," Monsiri's mother Rahab* recounted.
The perpetrator's father, who was a respected man in his community, a local title-holder, paid a visit to Monsiri's house and pleaded with his mother to let the issue slide.
He requested that his son be forgiven for the evil he did and promised to reprimand him.
"I had to forgive him because we are related," Monsiri's mother said, "so I didn't report to the police as I wanted to. I took Monsiri to the hospital, where he was declared healthy after a series of check-ups. A few days later, we found out that Didi had left town," she narrated.
The news of Monsiri's rape didn't come as a shock to many in the area because Didi had once been convicted of that same crime. He was in jail for about a year after he raped a minor living a few meters away from his house. He was arrested, tried, and found guilty.
After his release a few months later, he carried out another sexual assault. This time, on a man.
It was alleged that immediately after the news of Monsiri's rape broke out, Didi fled for fear that he might be apprehended and end up in jail again.
A few months later, his father, the popular Mai Unguwa, died. Residents concluded that this would finally bring him home after months of self-exile and since Monsiri's family made no report at the police station. But he never showed his face, and to date, no one knows about his whereabouts.
Other cases
In some societies, it is considered shameful and childish for a male child to cry. Men are meant to protect themselves. There are certain myths that men are not men if they can't control such emotions.
According to ASP Asabe Haruna, the Assistant Public Relations Officer (PRO) of Adamawa State Police Command, they have recorded several cases of rape where men are the victims. "It's mostly about older men raping younger boys and children," she said.
In Feb. 2022, Ripples Nigeria reported the case of a 13-year-old boy who was sexually assaulted by a security man in Edo State. It was revealed that the suspect was fond of assaulting teenage boys in his community. The victim later died after a medical examination showed that his liver and kidney were damaged as a result of certain chemicals in the bleaching cream used by the suspect on his victims.
A 2021 report by Sahara Reporters showed how boys are prone to sexual abuse. Some victims who had attended boarding schools across the country recounted how they were forced to perform sex acts on other boys in hostels. Other victims claimed to have been assaulted by seniors. The assaults were in the form of kissing and forced penetration, among others. A victim claimed to have reported to his school authority but no action was taken.
In 2021, ZIKOKO published an article tagged "Don't tell anyone: The sexual Abuse of Nigerian Boys." In the report, Seun was only four years old when his 17-year-old neighbour, who was a girl, sexually abused him. He remembered the experience, which took place for eight more years, as weird. It was until he turned 20, when his family moved away, that he opened up to his elder sister.
The ICIR in 2020 released a report that narrated how seven-year-old Adamu* from Kano State had to deal with the traumatic effect of being repeatedly sodomised by a man who always grabbed him on his way to school. Eventually, he became very sick and was hospitalised after his mother realised that maggots were coming out of his anus.
Reactions
HumAngle asked people in the street what comes to their minds when they hear that a man has been raped.
"I never think of the victim being a male, but if it happens, my mind would always go with another male being the rapist," said Adenike Ajayi, a 21-year-old student from Lagos State.
"What comes to my mind is the impossibility of a man being raped. My mind can't even conceive of it. There might be exceptional situations, though," said Emmanuel Solomon, a police officer with Yola division, Adamawa State.
According to Acheli Obidah Fwa, a 25-year-old student from Adamawa State, "Such cases are possible if the man is threatened or a victim of abuse."
"The first thing I would ask is how? Is it even possible for a man to be raped? If I hear such a case, I'll be sceptical," responded Nancy Frederick, a 30-year-old nurse from Adamawa State.
"I'll ask questions if I hear of such. It's uncommon but I believe that a man can be gang-raped by a group of females or sometimes by a man," added 22-year-old Ezekiel Sunday, a student from Plateau State.
Joniel Gregory, 26, a seminarian from Adamawa State, said "I believe such cases are possible if the perpetrators are mentally and physically stronger."
"It might be a common thing in other parts of the world but here in Nigeria, it's more like a man biting a dog," said 25-year-old Awang Umar Grams, a student from Gombe State.
Silent victims
Research on the sexual exploitation of boys by the United Nations Children's Fund (UNICEF) reveals that estimating the magnitude of their sexual exploitation is difficult because many barriers exist in trying to quantify the scope of the problem. It could be a result of misconceptions about the abuse of boys, social stigma, or simply a lack of research on the experiences of sexually exploited boys.
Charles Raymond, a nurse with the Modibbo Adama University Teaching Hospital Yola, asserted that male victims prefer to stay mute because of the way society looks at things. "You know men and their ego. Some of the victims will prefer to live with the trauma because they can't stand the stigma."
Male victims are often referred to as silent victims.
"We've heard cases where victims later come to the station to tell us that they want the case to be closed and when we try to find out why they changed their minds, we realise that they do so to run away from the stigma," ASP Asabe added.
When asked why he was motivated to speak out, Monsiri said "what he did to me was wrong, so I decided to report him to my mother because he did a bad thing."
Implications
When HumAngle spoke with Glory Emmanuel, the focal person of Numan Hope Centre, an NGO that is targeted at helping survivors, she explained that the sensitivity around rape is a major factor.
"The reason male victims don't usually speak out is that rape is a sensitive issue, and people might not believe them because of the nature of society."
She added that men are not only victims of sexual abuse but also domestic violence. "Some men are assaulted by their partners and only a few of them speak out because society will judge them and when it comes to the effect, I can say it's the same because they are humans too."
Raymond pointed out that, whether male or female, victims go through the same kind of trauma as far as it is a rape case. Unfortunately, most times, society expects men to "rise above" the stigma even when they are victims, because they are men and are not meant to be broken. However, depression and other forms of trauma have no gender.
Changing the narrative
Unlike Monsiri, who dared to point out his rapist, some victims are held back by trauma and the fear of what society might say.
What does it take to convince, during an investigation, that a boy or man was actually raped?
Charles Raymond explained "it is advised that he doesn't take a shower or clean himself. A forensic test in the hospital is needed to prove that he was assaulted. Victims can take their complaints to the emergency response team and treatment will commence before the necessary investigations are carried out."
But, ASP Asabe said "It will be difficult for a man to walk into a police station and report that he was raped and we understand it, but everyone has the right to report.".
She further stated that if male victims can't report the case, they should at least seek help from centres that offer psychosocial support within their communities. According to her, the police are responsible for linking victims to support services and they are ever ready to help.
"The danger of being a silent victim is that male victims might be harbouring sexually transmitted infections in their system as a result of the incident apart from low self-esteem. Some might never consider visiting the hospital for a checkup. It is important to seek professional help," Raymond said.
In the case of Monsiri, he lost his self-esteem after the incident and resolved to spend more time at home. "He is not in school and has no job. He's just there and we are trying to see that he gets his hands on something," said Rahab, his mother.
*Names have been changed to prevent identification
---
Support Our Journalism
There are millions of ordinary people affected by conflict in Africa whose stories are missing in the mainstream media. HumAngle is determined to tell those challenging and under-reported stories, hoping that the people impacted by these conflicts will find the safety and security they deserve.
To ensure that we continue to provide public service coverage, we have a small favour to ask you. We want you to be part of our journalistic endeavour by contributing a token to us.
Your donation will further promote a robust, free, and independent media.
Donate Here