Climate Change
Features
Humanitarian Crises
Farmer-Herder Crisis In Nigeria's Borno State Is Taking A Different Turn
Climate change has compelled Fulani herders in Borno state to seek alternative methods for feeding their cattle. As a result, they have migrated to Kwajaffa, an agrarian community in the southern part of the state, leading to conflicts between local farmers and the Fulani herders. However, an intriguing resolution is currently underway.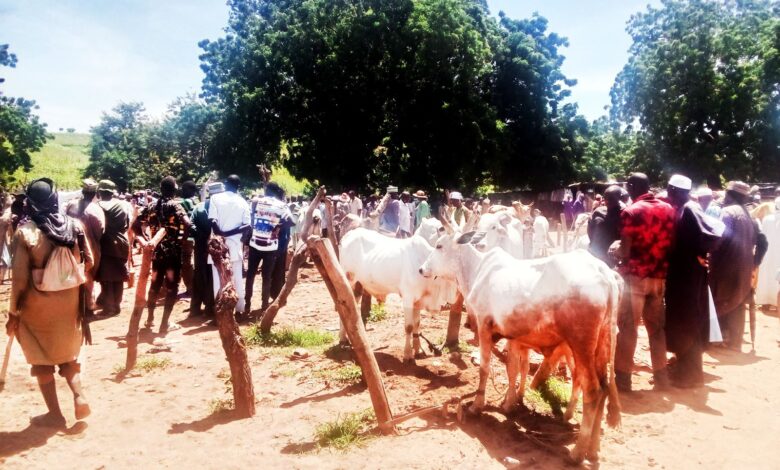 On a Monday morning, 11-year-old Rukayya was excited school had resumed, hoping to see her friends after the long break, but her parents told her she could not go to school for some days.
Rugar Fulani, Rukayya's community in Borno state, Northeast Nigeria, was feuding with the neighbouring Kwajaffa, an agrarian community, over grazing routes. Rather than engage in the usual bloody farmer-herder clashes, a sanction known as "pulako" (a boycott order) was imposed on Kwajaffa. So, for weeks, the Kwajaffa community was boycotted by the Fulani people in Borno.
"I had no idea that there was anything like that," Rukayya said. "I was surprised that my father, who always encourages me to go to school, would prevent me from doing so now."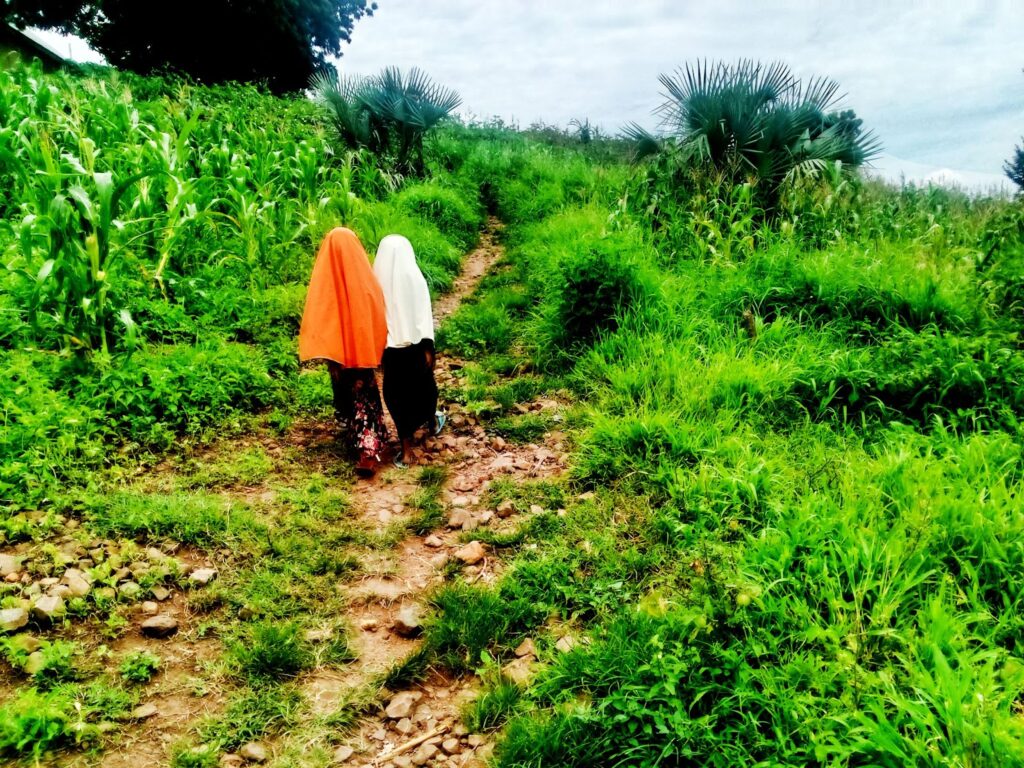 Pulako is a local socio-economic measure ensuring peaceful co-existence among the Fulanis and other ethnic groups in Borno. When pulako is enforced, thousands of Fulani people in the state are required to boycott the targeted community. The sanction coerces the community in question into dialogue to resolve the matter in contention, according to locals and village chiefs.
Over time, shifts in global and regional weather patterns have caused disruptions to the ecosystem in Nigeria, posing significant threats to food and water security. Consequently, Nigerian farmers feud with herders over grazing routes or lands — and vice versa — leading to incessant bloodshed and massacres.
In 2018 alone, over 300,000 people were displaced with 1,868 deaths recorded in four states due to clashes between farmers and herders in Nigeria, according to a study conducted by Zinariya Consults, a research development and policy advocate.
However, to avoid heart-wrenching records, villagers in many Fulani communities in Borno state said they would explore the pulako option, instead of engaging in unyielding, yet bloody feuds with their counterparts in Kwajaffa.
The Fulani cattle rearers in Borno state have recently been impacted by the realities of climate change, which has compelled them to explore various methods to feed their cattle. This led to their migration to Kwajaffa, resulting in tensions and conflicts with local farmers in the area.
"Before now, we had abundant water bodies and grazing fields around our community which enabled us to rear our livestock comfortably without having to cross Kwajaffa village," said Baba Jauro, a Fulani leader in the state. "But now, those rivers have dried out and we are compelled to cross over to have access to drinking water for our livestock."
For months, both parties could not reach an agreement on the grazing routes. But later, the Fulani community decided to enforce the pulako alternative to coerce the Kwajaffa community into negotiating with them.
Apart from the socio-economic aspect of it, however, children are caught in the crossfire. Like Rukayya, children in the Fulani communities had to stop schooling because they could no longer cross to the locations of their schools in the neighbouring Kwajaffa village.
Aliyu, a 12-year-old boy from Kwajaffa, was eagerly awaiting the arrival of his friend, Haliru, who belonged to the Fulani community. However, to his dismay, he was prohibited from meeting him. It dawned on Aliyu that he might not have the opportunity to see Haliru again for a significant period due to the ongoing dispute between their respective communities.
"On that day, I didn't see Haliru in school, I was worried, I didn't know why he could not come to school, I thought he was sick or something, but I realised that something was wrong when for three days I couldn't see a single Fulani child in my school," Aliyu said.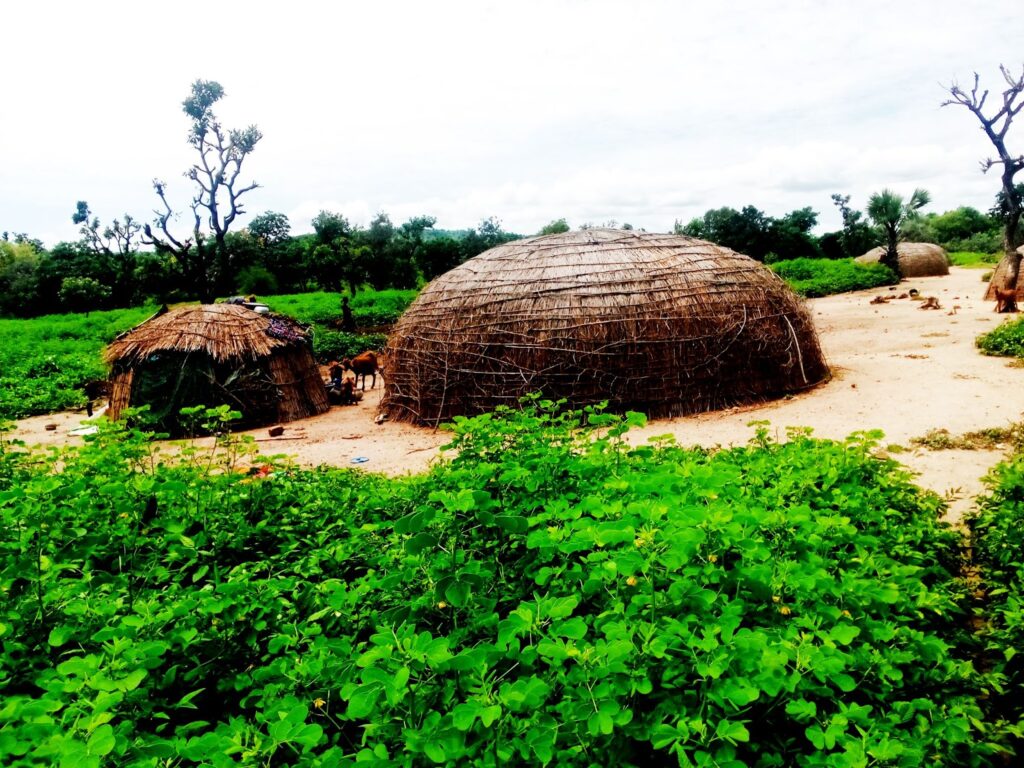 Although they have cohabited for decades, the conflict severed friendship and business ties amongst the people of the two ethnic groups.
"We have lived together for years and nothing like this has ever happened between us, we hope to resolve our differences soon enough," said Umar Alhaji, Kwajaffa's district head.
When the Fulani leaders demanded that cattle routes should be designated for them in 2016, farmers in Kwajaffa refused over fear of invasions on their farm fields.
"In a bid to bring about an amicable solution, the then district head of Kwajaffa suggested that they (Fulani) compensate the owners of the farmlands since there has never been an officially designated cattle route there, but they refused, claiming that there was a cattle route there," the Kwajaffa's district head recalled.
But Ardo Hassan, one of the Fulani leaders, then asked: "How would they ask us to pay for a cattle route when it has been a government-approved cattle route that our fathers have used for decades?"
"It is the farmers that encroached on the cattle routes," he added.
On Aug. 10 this year, the two warring communities met for a possible negotiation. The Kwajaffa District Head suggested that the herders should negotiate with the farmers to forfeit parts of their farms to have a permanent cattle route.
"The next thing I heard was that they are enforcing 'pulako' on my community," he said.
Meanwhile, Ardo Zubairu, a Fulani man in the state, said they know the pulako sanction has adversely affected their children and community. "But sometimes one has to sacrifice his comfort to get what one wants.
"As you know, we are herders and our livestock is our source of livelihood. These cattle need grasses and water, so we need to move them to the other side to access water, but all the routes are occupied by farmlands, cattle routes that we had utilised for decades are now being blocked because of the increasing population," he added.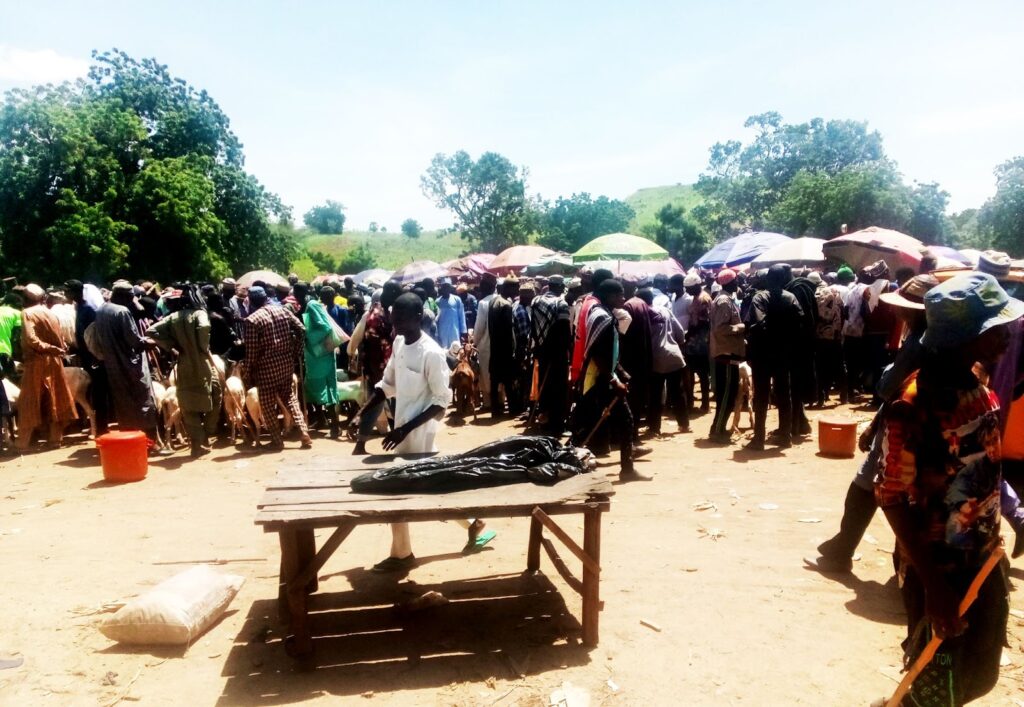 Now, the weeks of the 'pulako' sanction have cost the Tashan Alade market in Kwajaffa over ₦10 million, according to Muhammad Yerima, the revenue agent for the Hawul Local Government in Borno. Known for livestock trading, the pulako sanction grounded commerce in the Tasha Alade market in Kwajaffa with local traders recording huge losses.
"The pulako drastically reduced the population of the market. If this was not resolved early enough, our market might also suffer the same fate as the 'Gada uku' market," Mallam Idrisa, the market chief, told HumAngle.
A few years ago, 'Gada Uku', a marketplace in the Hawul local government axis, died after the Fulani people boycotted it over a dispute. The community emplacing the market had feuded with their Fulani neighbours. After two months of enforcing the pulako sanction by the Fulani communities, the Gudu Uku market completely dried off, locals said.
However, the Hawul Local Government chairman, Inuwa Bwala, told HumAngle they are not happy with its consequences, but the pulako sanction is a better approach to resolving disputes than engaging in a violent war.
"We do not like what they are doing, but for me, it is better than being violent," he said.
When asked about why the communities allow the Fulani to coerce them into submission, he said the matter was beyond ordinary, accusing the Fulani people of using supernatural powers to tie down any market in their targeted communities.
"Even though it is the Fulani people that are supposed to pay the farmers, we decided to intervene for peace to reign," he said. "We paid the farmers ₦600,000 from the coffers of the local government so that the issue can be resolved and I am happy that it has been resolved now."
The Fulani community around this axis makes up the bulk of transactions in the market in terms of livestock and general patronage.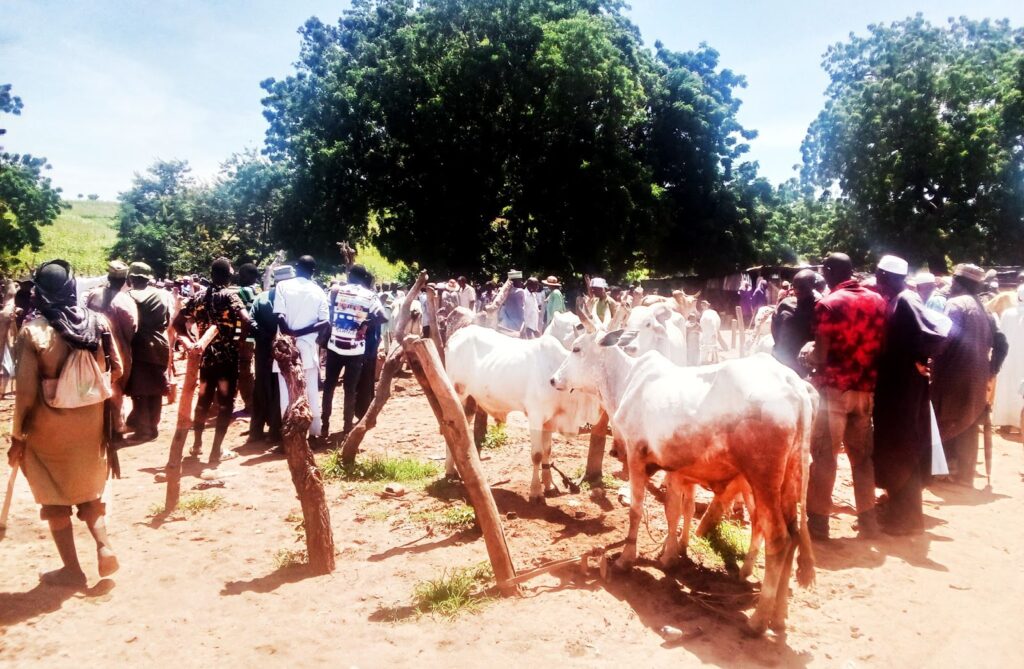 For both communities, 'pulako' appears to be the best way to settle disputes because it is non-violent.
"Even though it is socially and economically devastating, it is still better than violent confrontation which usually leads to loss of lives and properties," the Kwajaffa District Head reiterated.
---
Jibrin Kolo Adamu is a 2023 HumAngle Accountability Fellow.
---
Support Our Journalism
There are millions of ordinary people affected by conflict in Africa whose stories are missing in the mainstream media. HumAngle is determined to tell those challenging and under-reported stories, hoping that the people impacted by these conflicts will find the safety and security they deserve.
To ensure that we continue to provide public service coverage, we have a small favour to ask you. We want you to be part of our journalistic endeavour by contributing a token to us.
Your donation will further promote a robust, free, and independent media.
Donate Here