Armed Violence
Development
Features
Education Under Attack As Nigerian Tertiary Institutions Face Increased Wave Of Violent Crimes
Higher institutions in Nigeria have increasingly become unsafe for students. From the southwestern region where students say they are being sexually violated and one student recently found dead in a shallow grave, to the northern region where terrorists abduct students.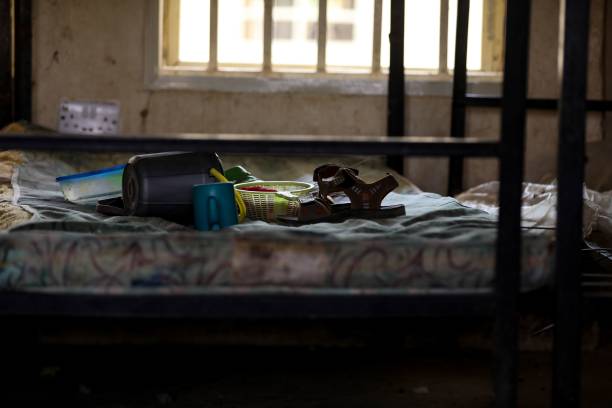 Students of the Federal University Oye-Ekiti (FUOYE) in South West Nigeria, have been living in constant fear since their colleague, Atanda Deborah, was found dead on campus. For many of them, especially women, returning to school for the new academic session has been a major nightmare.
Deborah, a nursing student was last seen on Monday, Sept. 4, after staying back at the end of her classes to study. Her hostel mates reported her missing when she did not return home.
Two days later, the registrar of the institution, Mufutau Ibrahim, confirmed that the student's corpse had been discovered. Though he was silent about where the deceased body was found, multiple sources said Deborah was found in a shallow grave behind her department.
For her colleagues, Deborah's sudden death shows that the campus is very unsafe for students and lecturers.
"Deborah's death has instilled fear among students. The case would not have gotten the needed attention if she had been killed outside the school. But it happened behind her department. What happened to the security men on campus? Where were they when she was being buried in a shallow grave?" Bukola Alabi* queried.
"My parents are already considering my withdrawal from the school because of the incident, as they wonder how such a brutal killing could take place on a university campus."
Another student, Helen Udofia*, blamed the gruesome killing of Deborah on the lack of electricity and inadequate security on campus. She also accused the university management of not taking care of the bushes in the school, creating room for criminals to perpetrate their evils.
"Security men at the gate are only concerned about students' mode of dressing. We have long been having insecurity-related issues on campus but many students are scared of speaking up. Nigerian campuses have become so porous and FUOYE takes the lead.
"Students are shying away from speaking out of fear. Even the incumbent students' union president is not responsive. The management of the school frowns at students who speak out when things are wrong. Till now, the school has not allowed the students to resume because they are trying to cover some key incidents relating to Deborah's case," she alleged.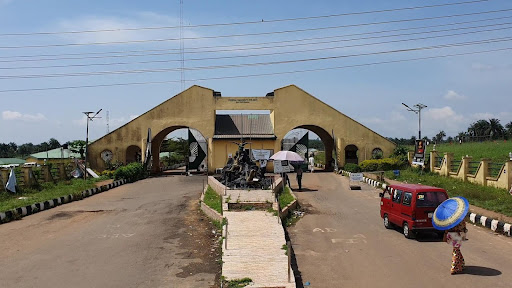 HumAngle contacted both the leadership of the university and the students' union government but they did not respond to our reporter's enquiries.
Unusual
Before now, one of the few spaces assumed to be relatively secure in Nigeria were tertiary institutions' campuses. A safe campus not only fosters a conducive atmosphere for education, it also helps to maintain a stable academic calendar.
Many a time, parents usually prefer their children to live in hostels on campus because it could be said to be a small city of its own, with students as its citizens.
However, the lack of basic infrastructure like street lights and inefficient security officials have made campuses vulnerable to attacks. In fact, most institutions are now experiencing the spillover of insecurity affecting Nigeria.
In the case of FUOYE, HumAngle learnt that the campus lacks constant electricity and many of the security personnel are also not properly equipped.
"The security personnel do not have enough cars to tour the campus and they also lack functioning walkie-talkies for communication. The campus is also dark at night, creating room for all kinds of criminal attacks. These were the circumstances that made the brutal murder of Deborah possible. Many of us are scared of speaking with the press because of victimisation, as the university management does not want the school to appear negative to the public. However, FUOYE owes its students the responsibility to thoroughly investigate the gruesome murder of Deborah," another student who spoke under anonymity said.
A case too many
Our research has shown that FUOYE is not the only tertiary institution where life has been made difficult for students as a result of insecurity on and 0ff campus.
Not long after Deborah's death, Edward Mary*, a student of Science Laboratory Technology at the Federal Polytechnic Nasarawa in the North Central, abandoned her hostel due to the worsening insecurity in her school environment.
"Insecurity is posing a serious threat to our well-being. Armed robbers have been on a rampage, stealing and raping female students in different hostels around the school," said Mary.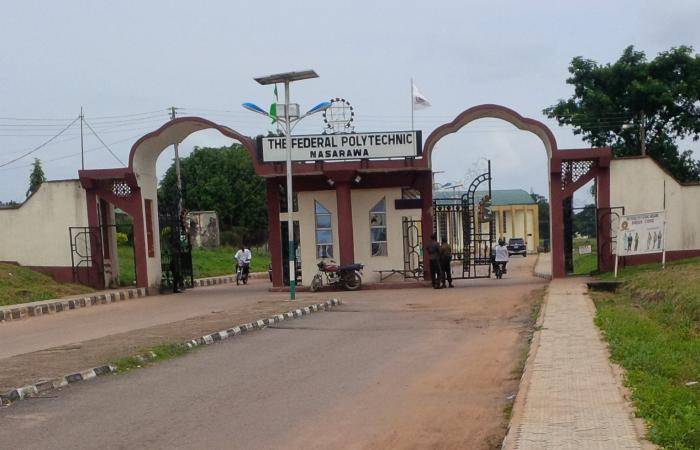 Following two robbery attacks on her hostel, Mary has since Sept. 8 moved out of her house. She's currently squatting with a friend whose apartment is considered safer.
"We have protested on several occasions but nothing changed. Many students have abandoned their houses and moved to other areas considered safe because of the fear of attack," our source added.
For many students finding it difficult to vacate their hostels, the men have decided to stand guard over the city while the ladies retire to their beds at night.
On Sept. 22, over 30 students and workers of the Federal University Gusau were kidnapped after terrorists raided three different hostels in the Sabon-gida community. One of the victim's father, Hafizu Jammo, was in a state of uncertainty when he spoke with HumAngle.
He has been having sleepless nights since his daughter, Rukayya Jammo was abducted. By his own account, their home is now a place of mourning, as they wait endlessly for the return of their daughter.
Similarly, a state-owned Mustapha Agwai Polytechnic in Lafia, was attacked by kidnappers on Sept. 26. While three students sustained gun injuries, a lady identified as Taye Ajoke, was abducted. Also, five female students were abducted at their hostels in the Federal University Dutsin-ma located in Katsina on Oct. 4.
Private-owned schools not exempted
The incidents recorded in the last few weeks bring back memories of attacks on private tertiary schools in Nigeria. HumAngle reports that since 2021, several cases of attacks have emerged from the North West region of the country.
Terrorists attacked Greenfield University in Kaduna on Apr. 20, 2021, kidnapping 22 people including 14 female students, six male students, and two female staff members during their raids on campus. The victims were not released until their parents reportedly paid millions of naira as ransom.
"Despite the fact that it has been over two years, students and lecturers are still living in fear. I am always scared and praying not to be a victim of the insecurity frustrating the education sector. I no longer care about anything but to live and see the next day for the rest of my time in the school," a 300-level student who preferred to be addressed as Razaq told our reporter.
Last year, a student of Arthur Jarvis University in the South-South was also kidnapped on campus. Following this, the students who were taking their examinations were forced to vacate the campus at the time.
Students battle trauma
Speaking with HumAngle, Olonode Stella, a sexual violence survivor at the Adekunle Ajasin University Akungba (AAUA), said she has been feeling unsafe on campus since she was gang raped in 2019.
"I was in the school to read when the incident occurred and that's the worst night in my existence. I still feel guilty because I could have stayed back in my hostel that night," she said. "The memories of the incident haunted me for nearly a year and led to having a series of carry-overs. I feel depressed and psychologically down anytime I find myself on campus at night."
Like Stella, many female graduates from Nigerian tertiary institutions have been sexually harassed in school, with the main perpetrators being classmates or lecturers.
These victims battle depression and remain insecure on campus. When they don't drop out of school, they fail important courses.
Asked if she spoke with a psychologist about her traumatic experience, Stella told HumAngle that she 'moved on' after sharing her plight with her mother. According to the World Health Organisation (WHO), one in four Nigerians is suffering from some form of mental illness but there are only eight psychiatric hospitals in the country.
Though Nigeria currently has the highest number of out-of-school children in the world, the uncontrollable wave of insecurity in schools may increase school 'drop-out' numbers in the country.
Speaking with HumAngle, Hassan Soweto of the Education Rights Campaign (ERC), said Nigeria is slowly descending into a state of barbarism and its manifestation is taking different forms such as insurgency, banditry, kidnapping, armed robbery, ritual killing and mindless horrific crimes.
"The circumstances surrounding the death of Atanda Deborah shows clearly a manifestation of this state of barbarism and that it occurred within a university campus, a citadel of learning for that matter, demonstrates how pervasive and prevalent this social atrophy has become alongside the urgency of social and political organising and mobilising to get the country off the ledge upon which it is precipitously perched."
He added that the recent wave of insecurity in schools is the spillover of the general insecurity affecting Nigeria. Speaking on possible solutions to the challenge, he said "We need a return of vibrant, progressive and independent student unionism on our campuses to do two things: one, counter the deluge of social and moral decadence that is driving the ill wind of barbarism into our campuses with radical and progressive ideas of solidarity and struggle.
"Secondly, we need an effective, democratically constituted and intelligence-driven security committee composed of elected student representatives and other progressive forces within the school environment to provide adequate security on the campus and students residences off campus. This kind of security committee can regularly liaise with the campus security and the police to share intelligence and information as well as carry out any activity to ensure that students' lives are safe while in school."
Soweto argued that if the current insecurity ravaging campuses is not nipped in the bud, it can have an overall effect on students' performances with many students dropping out, or failing courses because they are unable to concentrate.
"Without mincing words, I would assert that the government takes the biggest responsibility for the state of insecurity in our country. Their anti-poor policies have put untold pressure on the lives of millions, forcing many to take desperate measures to survive. To make matters worse, the unbridled corruption and profligate lifestyle of Nigeria's ruling elite has produced a get-rich-quick syndrome in Nigerian society especially among young people which is creating an army of youth who see no value in education and hard work but rather wants to emulate elite-mentors they see on the television by buying the biggest car and fanciest private jet.
"For the government and institutions to help reduce insecurity, they have to put a stop to this criminal culture by reversing all the anti-poor policies that are pressuring people to take desperate measures to survive."
---
The real names of the students mentioned in the story have been changed to protect them from victimisation.
---
Support Our Journalism
There are millions of ordinary people affected by conflict in Africa whose stories are missing in the mainstream media. HumAngle is determined to tell those challenging and under-reported stories, hoping that the people impacted by these conflicts will find the safety and security they deserve.
To ensure that we continue to provide public service coverage, we have a small favour to ask you. We want you to be part of our journalistic endeavour by contributing a token to us.
Your donation will further promote a robust, free, and independent media.
Donate Here