Displacement & Migration
Investigations
Ebonyi Residents Homeless, In Despair After Losing Lands To Airport Project
The ongoing airport project in Ebonyi, Southeast Nigeria, has led to the death and displacement of many farmers who were forced to surrender their properties to the government.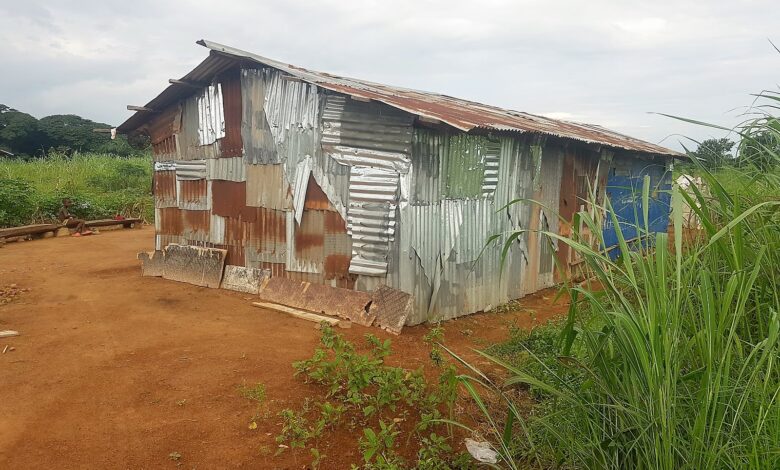 Nwebo Friday, 29, had just returned from the site where he worked as a labourer when our reporter got to Umuezeoka, a community in the Ezza North area of Ebonyi. Nwebo was resting under a tree because he had no home to return to after the day's work. 
His two-bedroom apartment was demolished by the state government on Thursday, Feb. 6, 2020, to make way for an airport project. He was also forced to surrender his 15 plots of farmland. Today, he struggles to carry on.
Friday also lives with the intolerable pain of losing his mother, who passed away due to the demolition. He says it was the most devastating loss in his life.
"My mother had a four-bedroom flat on the land. She cried when she saw the demolition of her place and started running to my place. On getting to my house, she saw that it had been brought down as well. She collapsed and died immediately," Friday told HumAngle.
"We tried to save her but it was late. She suffered to raise me and my four siblings since our father died in the 90s. We were all into farming, but we lost all we had in a day. I have over 15 plots of land for farming, but it's all gone without any compensation."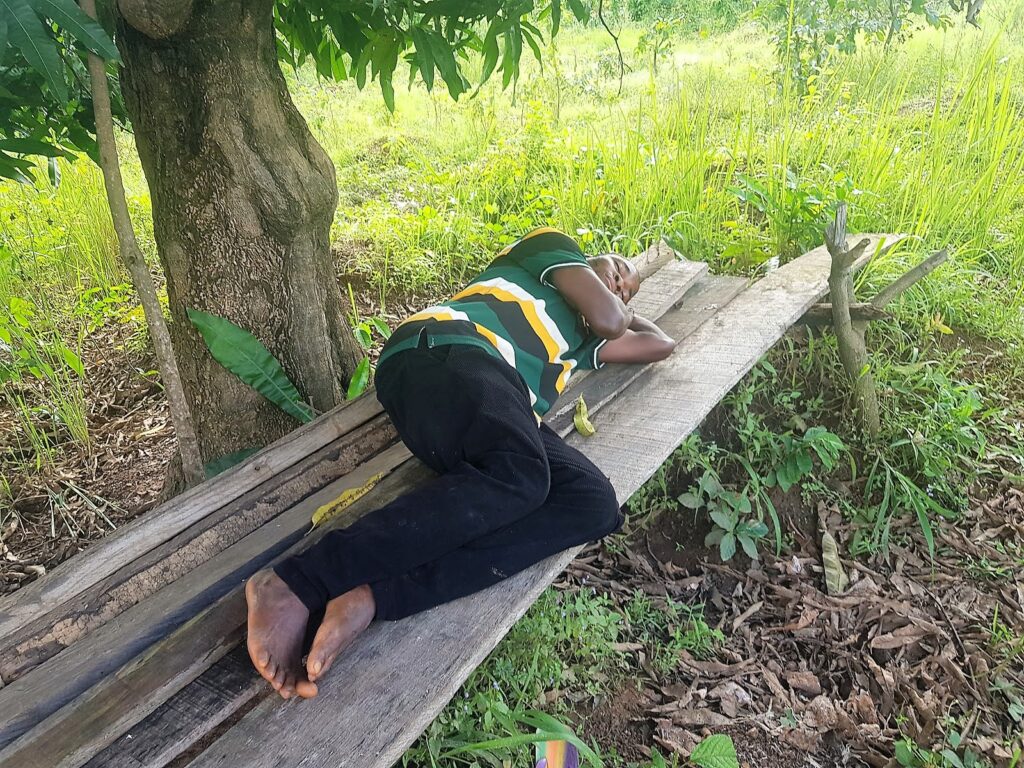 Since Friday and his siblings have no helper to support them with a befitting burial for their mother, they buried her in the same piece of land that had been taken over by the government. Now, they have no access to her grave because it has been graded by contractors carrying out construction on the airport site.
"Life has not been easy and I feel bad each time I remember that my mother left us in a miserable way because we can't even trace her grave."
The airport project
In Sept. 2019, the Ebonyi state government got the approval of the federal authorities to construct an airport. The state decided to use lands belonging to the Umuezeoka, Umuoghara, Oriuzo, and Okaleru communities in Ezza North LGA.
Without providing alternative means of shelter, residents of the affected communities were told to leave their homes for the project. On Feb. 6, 2020, residents and farmers woke up to see bulldozers and excavators destroying hundreds of buildings and farmlands.
HumAngle gathered that the demolition led to the death of many, especially aged citizens like Friday's mother, who could not bear the pain of seeing their properties destroyed in their presence.
The project also forcefully displaced thousands of people, adding to an existing IDP population of nearly 20,000 in the state, as estimated by the Ebonyi State Emergency Management Agency (SEMA).
Our reporter discovered that most people affected by the project engage in small and medium-sized agricultural enterprises to feed their families.
According to them, most of the acquired lands are their ancestral lands, inherited from their forefathers.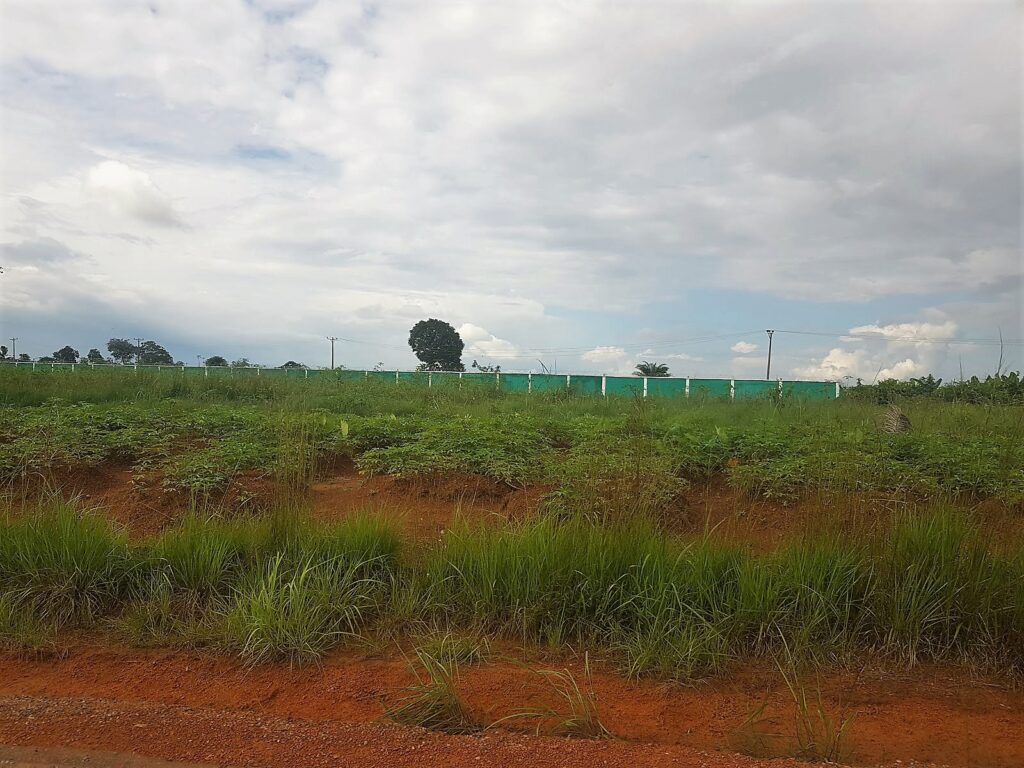 Two years after the demolition, affected victims remain hopeless, having lost their means of livelihood. Some displaced people now roam the streets without homes. They have not been duly compensated. The government only sent a representative to them to document names of people who lost their lands and houses, but nothing has been heard since.
HumAngle gathered that a plot of land in the area currently goes for about ₦1 million ($2,300).
Deformed after demolition
Alo Onele, 60, worked so hard in his youth that he would make enough money to cater for himself when he got old. He never expected that the day was coming when he would be homeless and hungry.
He struggled with words as he narrated how his two houses were demolished. Describing it as the worst experience of his life, Onele told HumAngle that he now lives with a partial stroke and has no one to take care of him.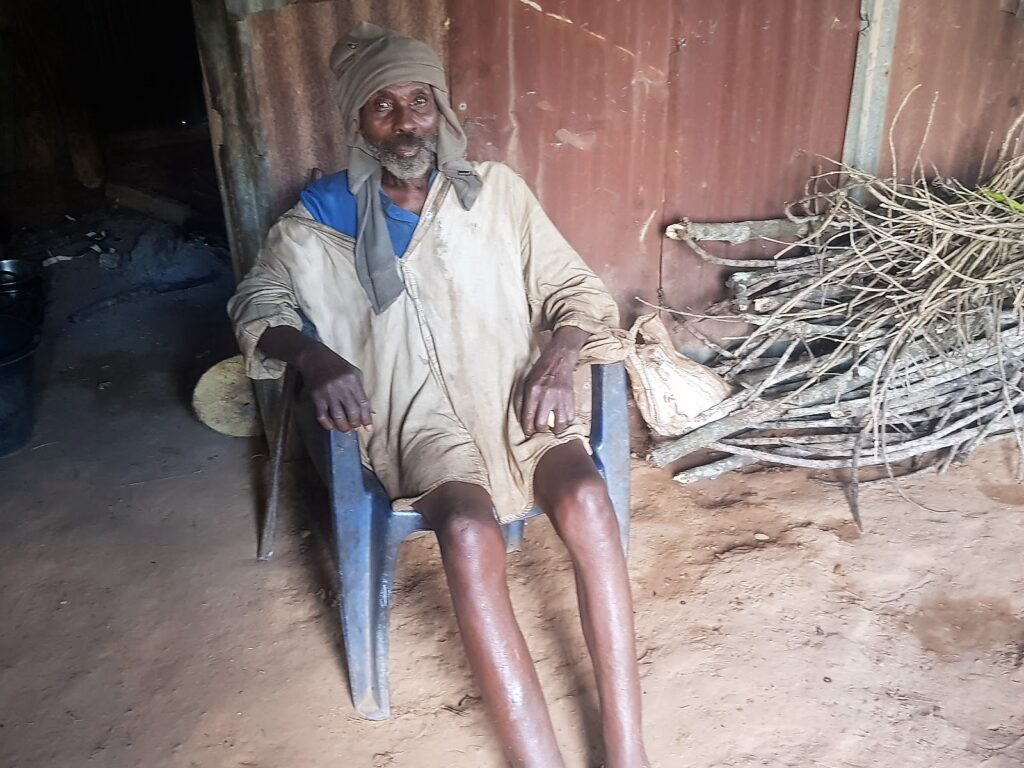 "I have been wallowing in poverty since the demolition. I slept under the tree with my wife for more than two months until somebody gave us a space to build a temporary house. We wrote our names when asked to do so, but we did not receive anything from the government. I sleep in the cold and it is contributing to my illness except on days when we light firewood to warm our bodies and drive away cold."
Onele's wife, Nzo, added that she cried over the forceful eviction but felt more terrible over the condition of her husband. She told our reporter that she does not have the power to fight the government and so can only plead for their support.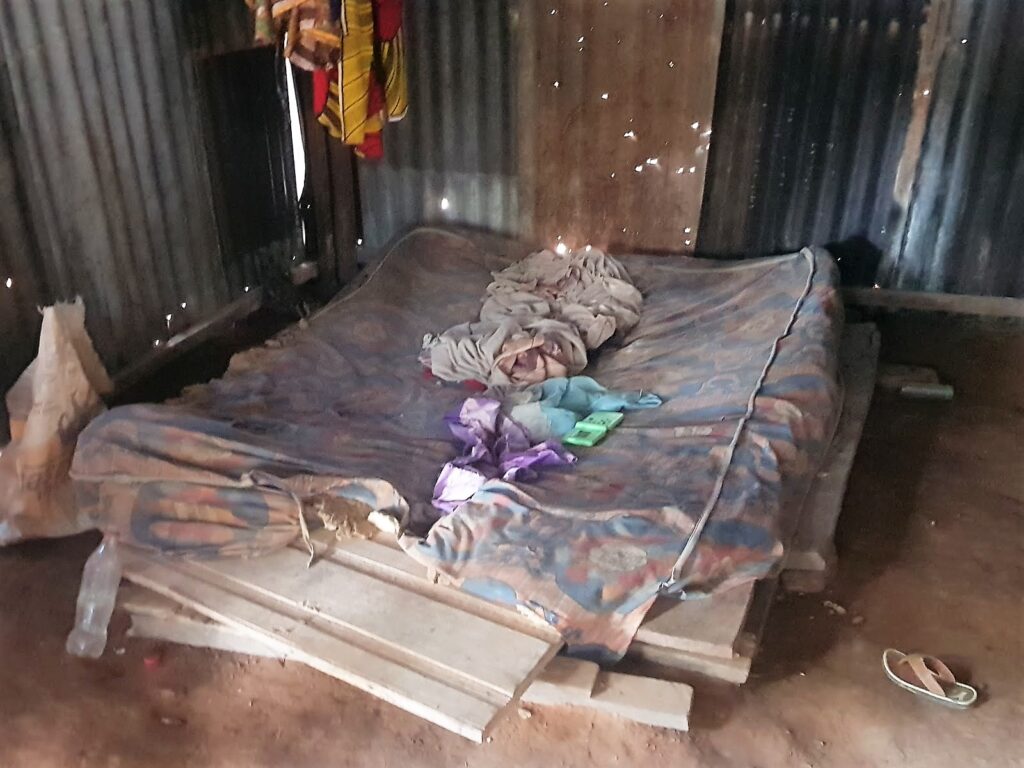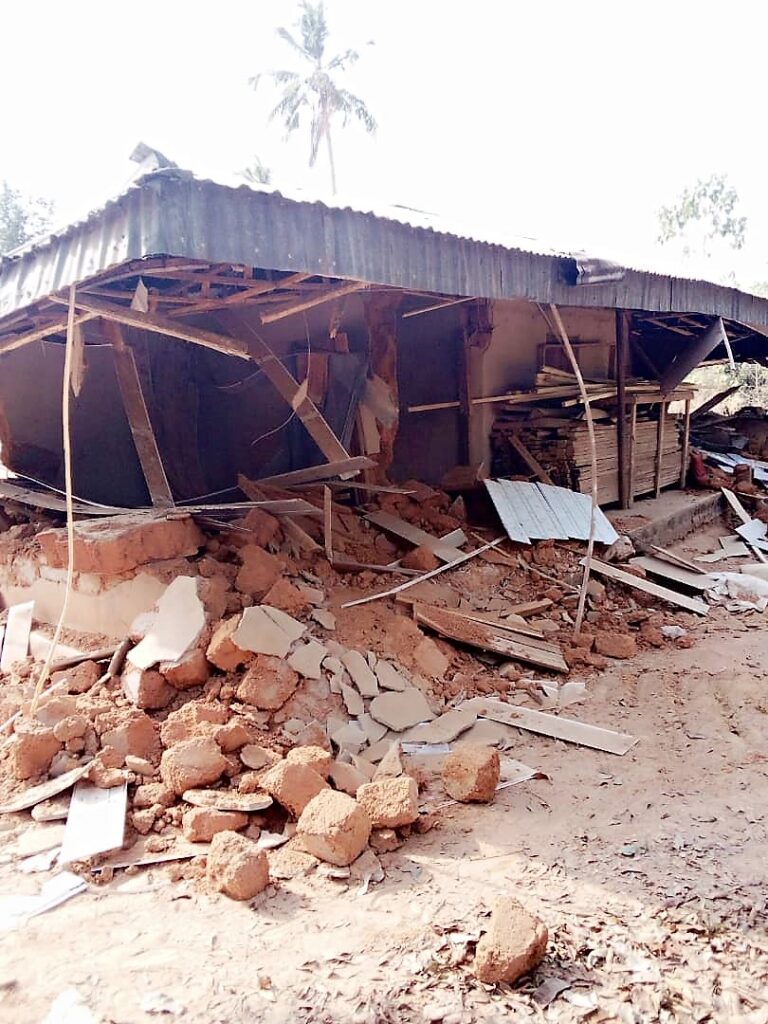 Patrick Nwafor, 65, said he was tired of talking about his predicament, having lost 13 plots of cropland. He currently lives in poverty with two wives and nine children.
He said he has been living in depression for the past two years because there is no money to feed himself and his family.
"Life has been challenging for me and I am hopeless. There is nowhere to sleep. All I had was an opportunity to squat at my age. Despite submitting my name for compensation, nothing was given to me."
Unending suffering
Nkakwu Chinyere was renovating her wooden house when our reporter met her in the forest where she currently resides. This was after the rain had removed the roof, causing it to be flooded.
After the demolition of her two houses in 2020, her husband left for Cross River, leaving 20 children behind for Chinyere to care for. Since she no longer has land to cultivate crops, she now freelances as a labourer at construction sites.
"Feeding the children has been difficult because we no longer have houses and farmland. If you see my husband and children, you will pity them."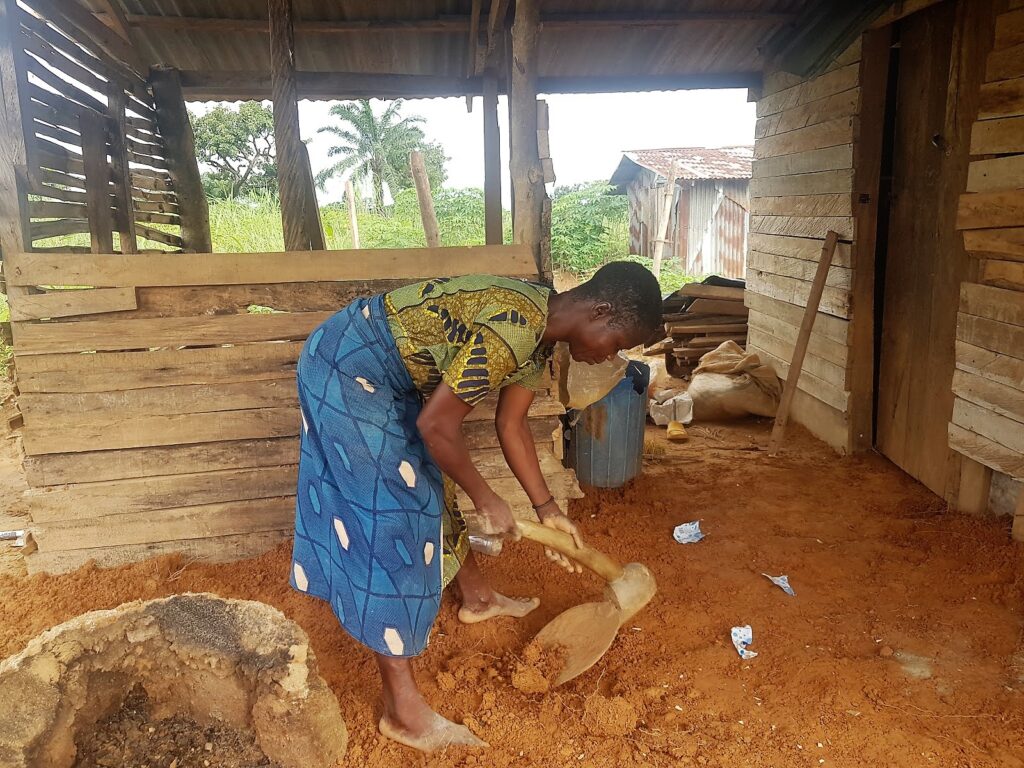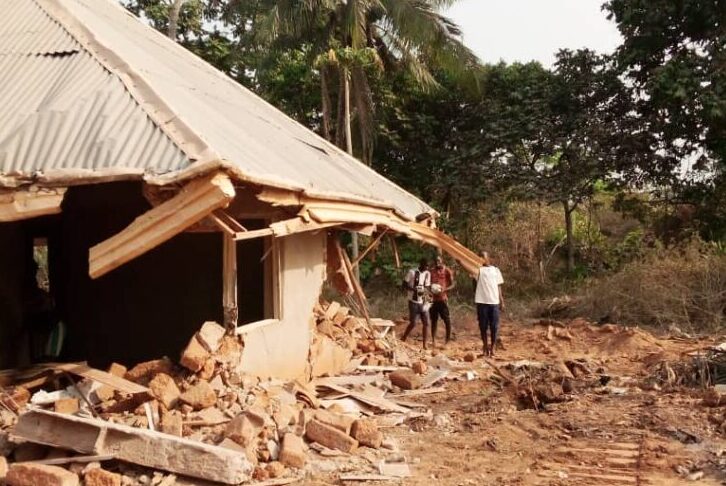 Asked about her children's education, Chinyere replied: "We have not even fed well, let alone pay school fees. All the children stopped going to school after the forceful eviction."
She mentioned that they also gave their names to government officials but have received no compensation.
"One of my children had psychological problems then, so I could not even concentrate on demanding justice. We are living in pain and the most important thing as I speak to you is to get where to stay. We can be ejected here anytime. The children have not even eaten today but they will drink garri by noon," she said.
Corroborating this, a victim who simply identified himself as Victor, said he has kept his wife and children with his relatives in the neighbouring Cross River State.
"There is nothing like farm work again because 10 hectares of land was taken from me. My children no longer go to school. My oldest child is 14 but could not even write Junior WAEC. My building and farm land cost me over ₦6 million ($13,815). We are dying of hunger and facing hardship."
Evicted after childbirth
Ngozi Alo also explained that her building was demolished by the authorities a week after she put to bed, forcing her to expose the newborn child to cold as she slept under the tree for months.
"That was the saddest moment of my life," she said.
"I gave birth on Jan. 31, 2020, and my house was brought down with a bulldozer on Feb. 6, 2020. I had nowhere to put my head until I saw a good samaritan that decided to help me."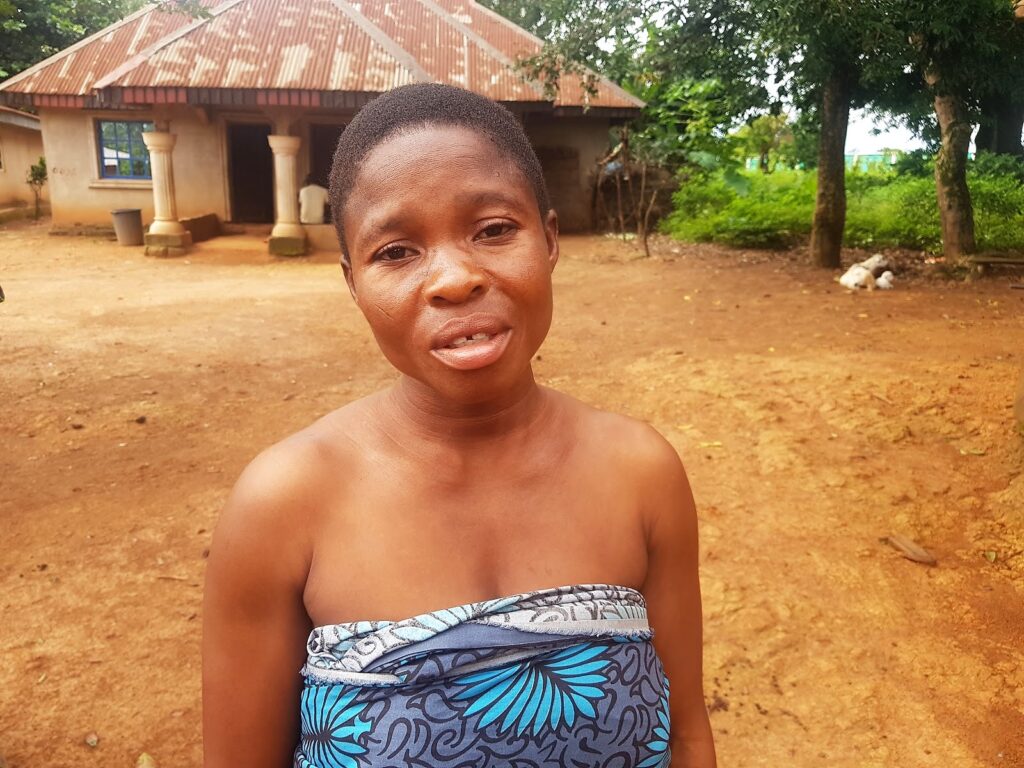 Nwago Florence, said she had just completed a mini hospital for child delivery when the demolition occured. Having graduated from a nursing school, she decided to contribute to the health development of her village so she built a six bedroom hospital. The building was, however, brought down days after its completion.
"We were staying under the tree for over a month before getting a helper. We later got a room where about 12 people are currently sleeping. I lost over 25 plots of land in total. I want a place to live and start my clinic. I want to help sick people in the community."
Irresponsive government
The state's commissioner of information, Uchena Orji, did not respond to calls and texts sent on multiple days, seeking comments on why affected house and farm owners had not been duly compensated two years after they were forcefully evicted.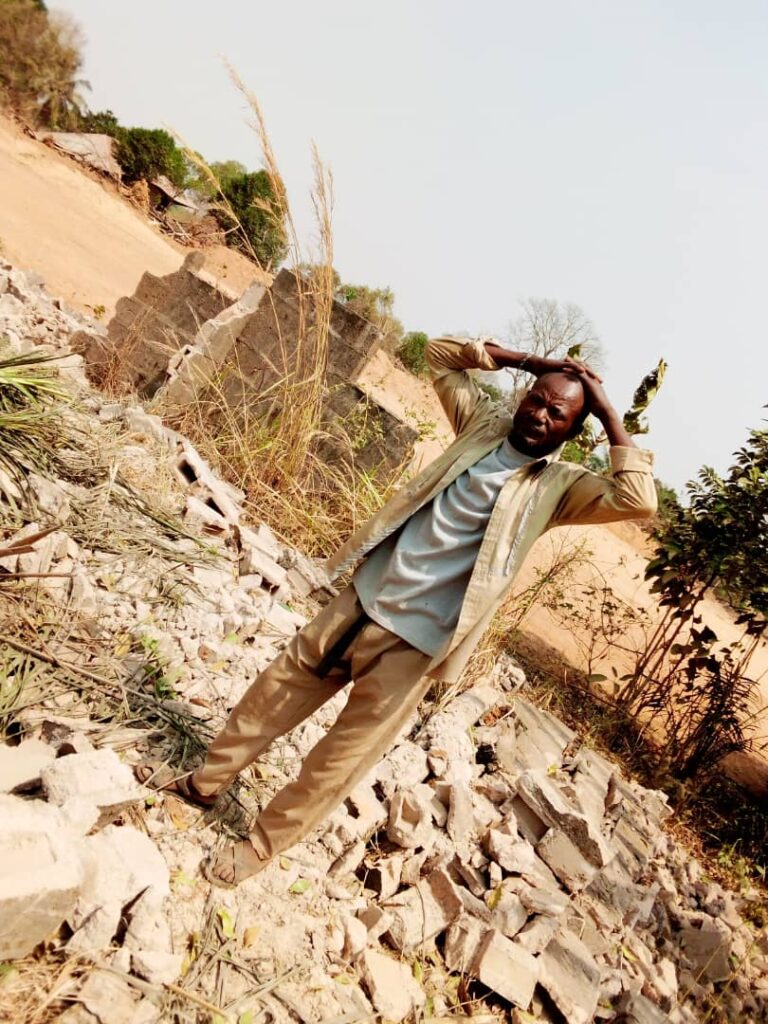 While the state government keeps mum on compensation of affected residents, it has repeatedly accused the airport host communities of the destruction of the perimeter fence on the construction site.
The residents denied this allegation.
"The government just wants people to see us as enemies of development. They destroyed our means of livelihood and instead of compensating us, they are trying to accuse us wrongly. We are afraid that we may die of hunger and cold with the way the government chose to handle this case," said Chisom Alo, one of the affected persons.
Meanwhile, a human rights activist, Toye Abolade, urged the state government to address the challenges of the affected residents.
"No development should affect residents of any community. The government needs to ensure that those forcefully evicted are duly compensated for their losses."
---
This report was facilitated by the Wole Soyinka Centre for Investigative Journalism (WSCIJ) under its Collaborative Media Engagement for Development, Inclusion and Accountability (CMEDIA) project.
---
Support Our Journalism
There are millions of ordinary people affected by conflict in Africa whose stories are missing in the mainstream media. HumAngle is determined to tell those challenging and under-reported stories, hoping that the people impacted by these conflicts will find the safety and security they deserve.
To ensure that we continue to provide public service coverage, we have a small favour to ask you. We want you to be part of our journalistic endeavour by contributing a token to us.
Your donation will further promote a robust, free, and independent media.
Donate Here