Emergencies
Features
Drowned Victims, Farm Losses: The Aftermath Of Nigeria's Giant Floods
Over 600 lives have been lost to this year's floods in Nigeria. We spoke to some of their families in northeastern and north-central Nigeria.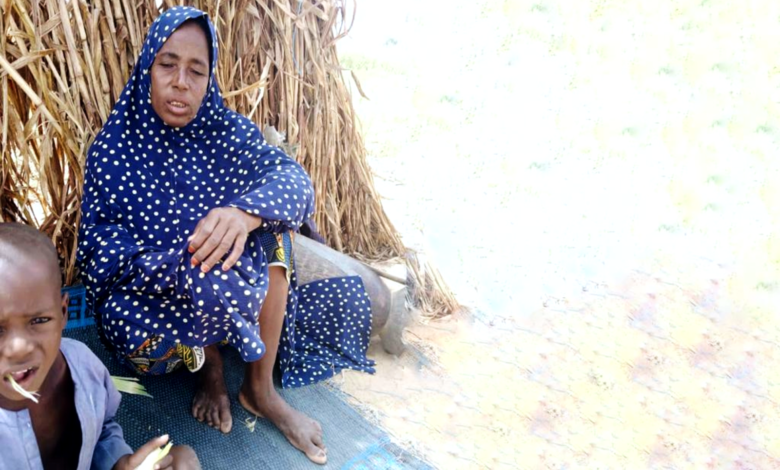 Aisha Mallam Baida, 57, was deep in mourning, her face swollen and submerged in sadness. She wept. It was the only way she knew to deal with the tragedy that had befallen her, she said. No one is ever prepared for grief like this, grief of this proportion.
Her voice broke when she spoke as her heart did after she received the news that she had lost five children in one day.
The incident happened on Sept. 26 at the heart of the flood-prone Tabawa community of Gashua, Yobe State, where she used to live with her children and her sick husband.
The tragedy changed Aisha. She has become moody and now talks sparingly, Salamat Nuhu, her mother, said. "Since the rise of the sea level, water had been filling up our house and then on Sept. 26, we decided to leave."
All five children entered an amalanke, a bullock cart, with their older cousins.
Aisha was not in the cart. She was hoping that the children would cross the water first and then she would follow with a few possessions alongside her husband.
"Somehow, I was told that the air pushed the cow and the cart capsized," she said. In a moment of real horror, they struggled against the water, fighting to live, she narrated.
While the children's cousins survived because they were older and could swim, all five girls died.
"I lost Delu, Zahra, Amina, Hajara, and Hadiza in the accident," Aisha said. The oldest was nine years old and the youngest three.
Aisha is traumatised. She is left with three children. Her farmland and home have been destroyed. She now lives temporarily in Angwan Malu, where she feels like a stranger.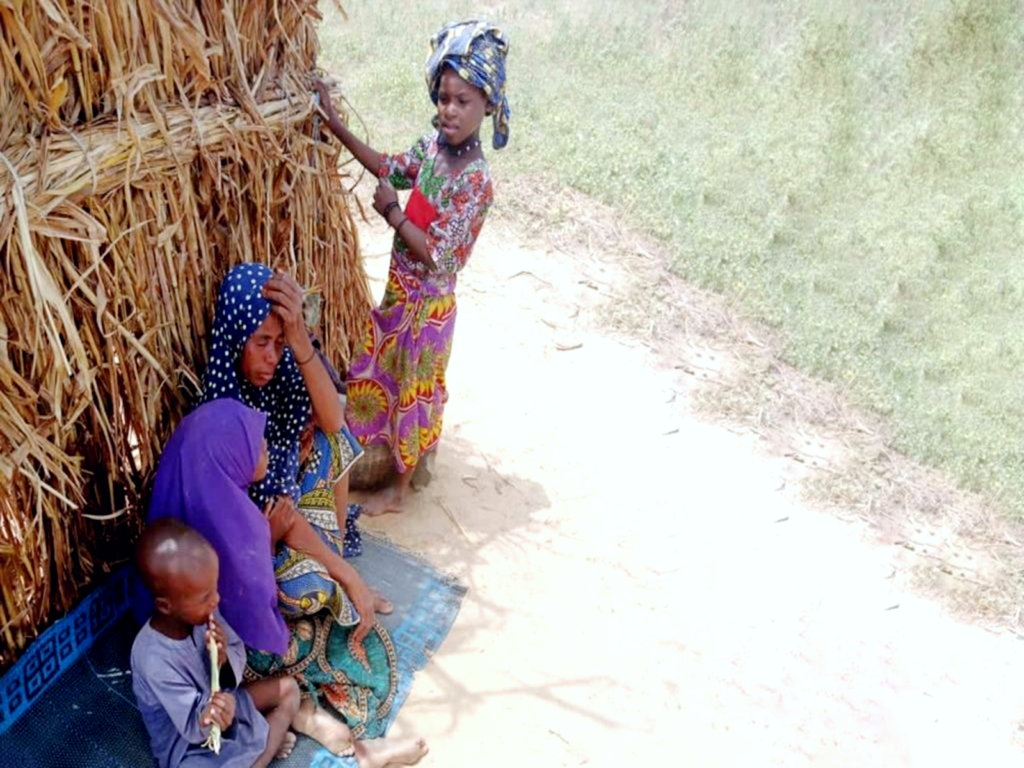 "At the moment, we have nowhere to stay but here, so far, we have only gotten a bag of rice, indomie, mat, two bottles of oil, and two kettles from the government. We hope to be able to find a place to call our own again as well as get food to eat every day with my children."
Asides losing five children, Aisha's husband is not getting better.
Malam Ali Baida has suffered from a chronic health condition for seven years. The children's death had aggravated his health. As he spoke about the incident, saliva drooped from his mouth and his hands shook in a way that showed great discomfort.
"I was in the hospital when I received the news of the passing of my girls. I have been struggling with hypertension for years," he said. "Right now, we have no place to live except here, and the food we received has recently finished."
Nigeria's humanitarian affairs ministry recently stated that over 600 people have lost their lives to flooding across the country this year. Also, over 200,000 homes have been damaged and more than 2 million people are affected.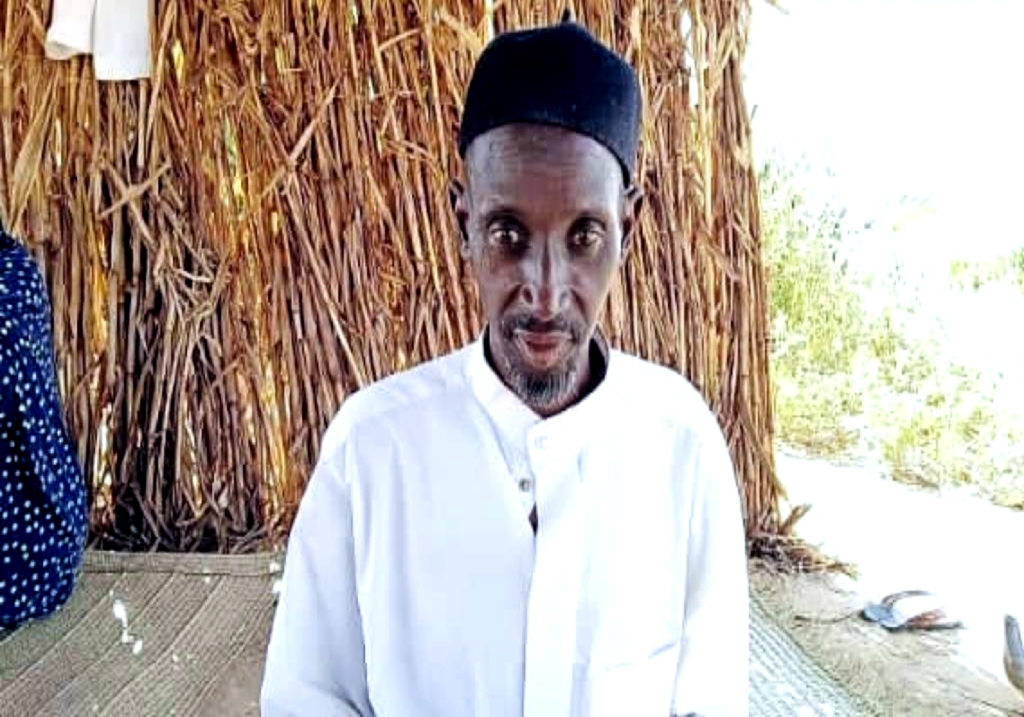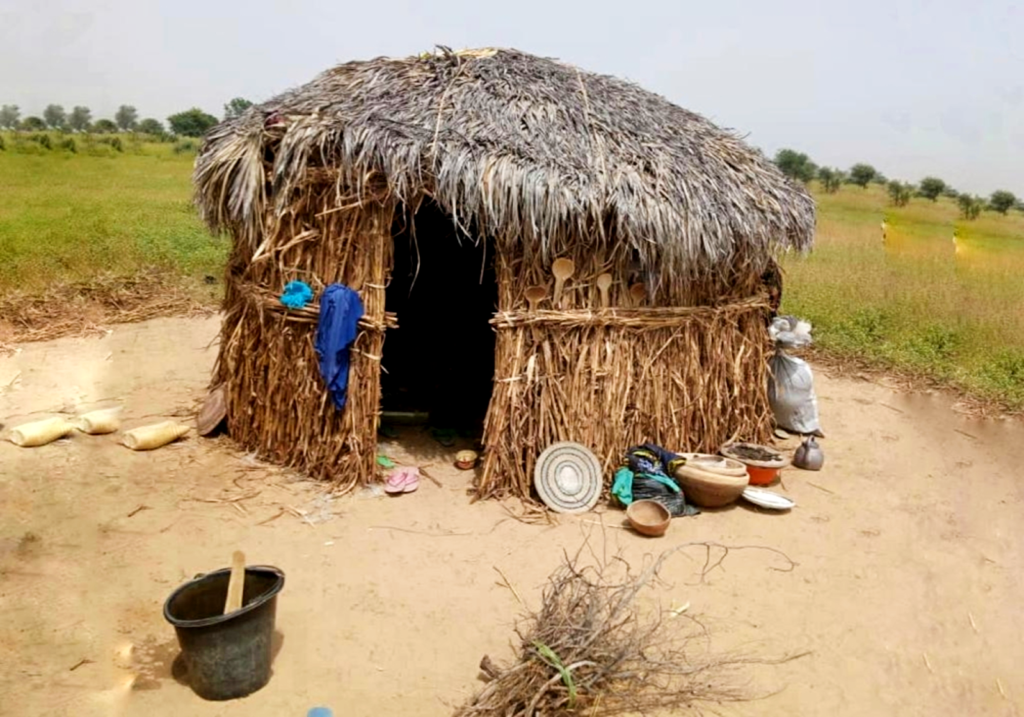 Three losses in one night
Mainasara Ladan, 62, carried his daughter Khadija when water submerged in his house in Lugbe, Abuja, on Sept. 11.
He struggled to save the two of them, but because of his anxiety and Khadija's weight, he fell into the water. He saw his daughter drifting away and instinctively reached forward to hold her leg.
"If I was unable to hold her leg when the water took her away, I would have lost her too," he said.
Ladan had already lost three children to the flood. Aba, 19, was the eldest. Then there was Habu, 16, and Idris, 11.
Ladan said shortly after water penetrated his house, the building began to crumble. "We ran away and that was how my three children drowned in the water," he said.
Shamsiyya, his 14-year-old daughter, appeared to have survived by sheer luck. When the water swept her away, her wrapper got licked to the sharp edges of the fence. She then held on strongly and called for help.
"I have lost all my property. The house I currently live in was given to me and I was told by the owner to occupy it for six months. I have not gotten any other help either from an individual or the government," Ladan said.
He has lived in Abuja for over 40 years, doing petty business and serving as a caretaker for a Juma'at mosque close to his crumbled house.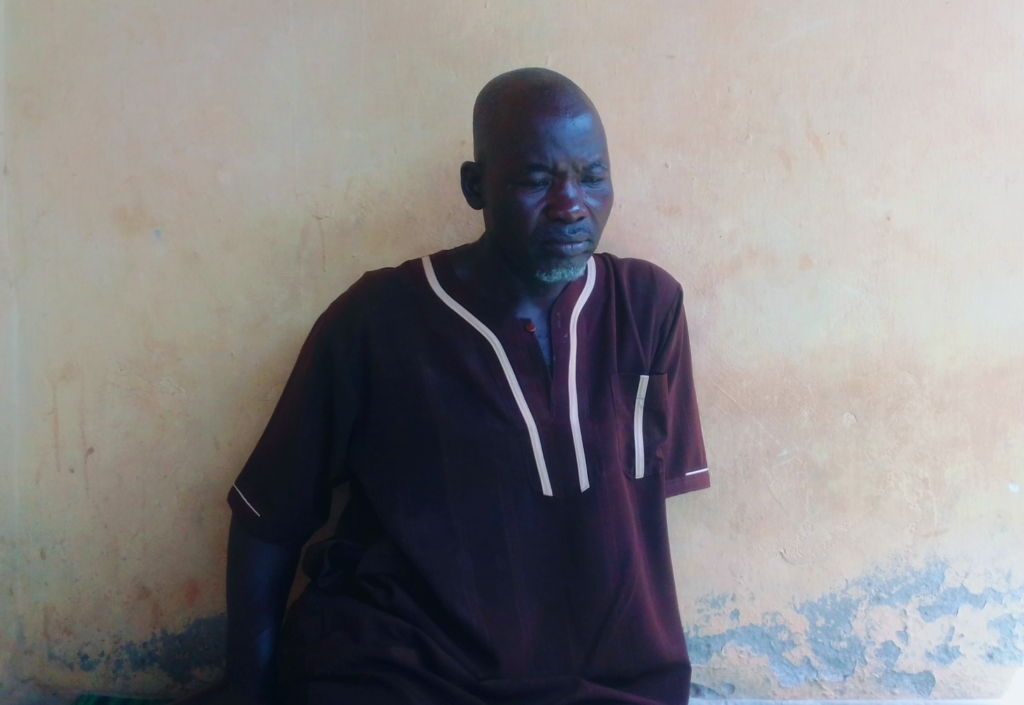 Bodies floating lifeless in Lokoja
Sadiq Liman, 27, a boat rider with a hoarse voice and slim figure, sighed before he pointed at the exact place where the bodies were found.
They were all floating on the sea in the morning. Two bloated corpses were ejected by the river that had taken over what was, three months ago, the Lokoja-Ajaokuta road.
The water that took their lives washed them up and showcased them for everyone to see.
"How many people will it kill before it goes?" Liman asked. "How many people will die before it clears off?" He faced the water as though it could respond.
When the boat capsized and two of the 11 people on board were unaccounted for after the rescue efforts, there was silence and everyone understood that something tragic had happened.
"When it happened, there was no way we could know who they were because we only come here daily to work and I help over a hundred people cross daily."
The next day, on Oct. 5, the bodies would be found and, according to Mallam Ali Dalhatu, chairman of the Boat Riders Association in Lokoja, the water police came to pick them up.
For four weeks, the remains continue to be in the custody of the water police. The Kogi state Police PRO, Ovye Aya William, explained that the families had not come to claim them.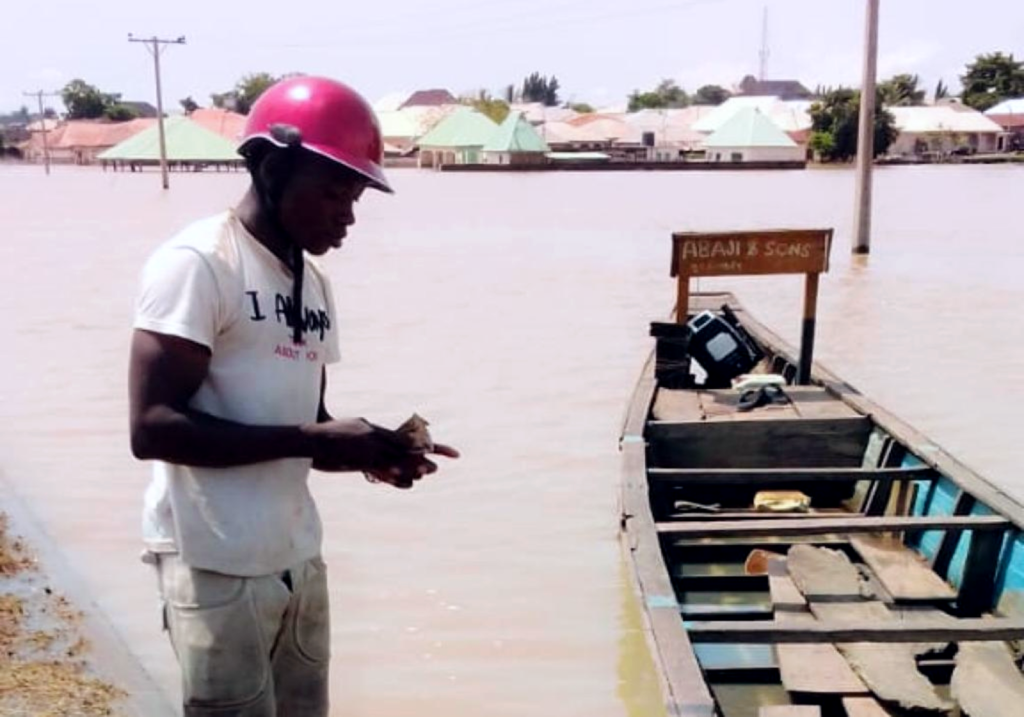 Jibrin Dadau, Corporate Affairs Manager at the National Inland Waterways Authority (NIWA), said he had not received official reports of other deaths beyond these two.
"Without making your findings, you will see that the numbers being rolled out there are in the tens. But so far, I have only gotten field reports of two deaths. We have access to victims and we have been involved in their safety and welfare. Flood-related death is not something that victims would hide and most of them are willing to talk so that they can get help," he said.
Dalhatu also could only confirm two fatalities. He added that there are still live wires in the water despite their plea to the electricity company to disconnect them.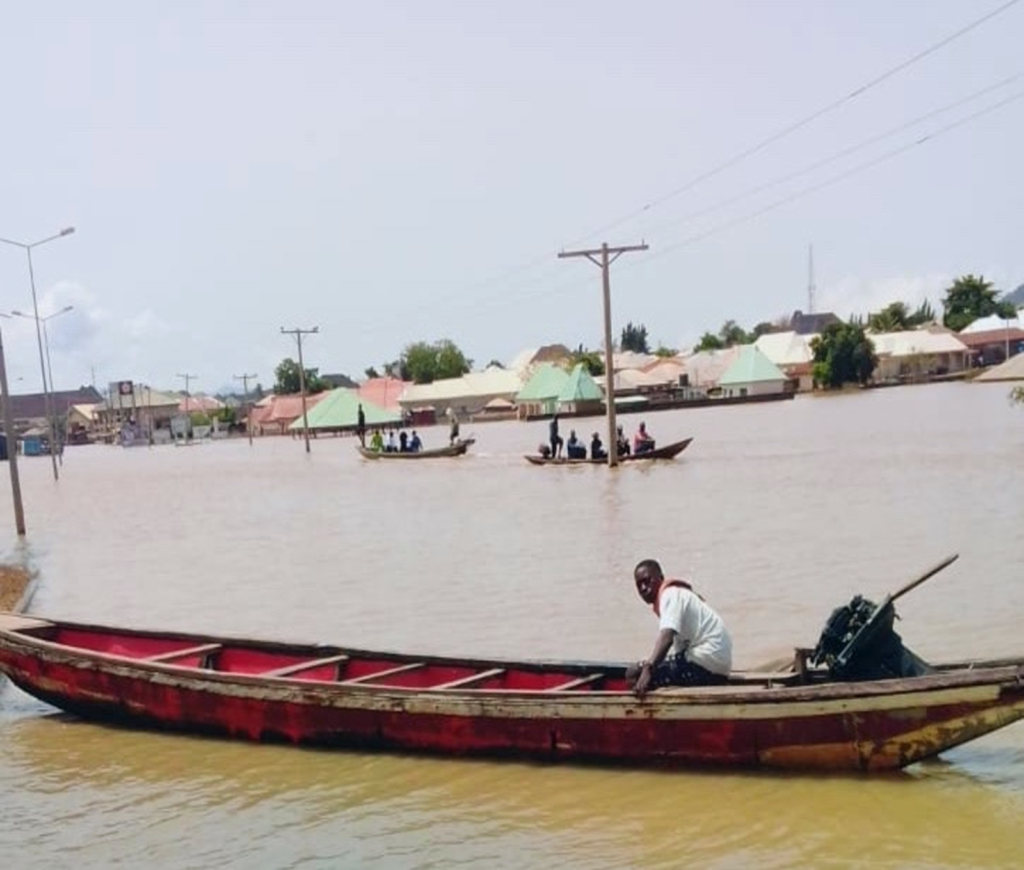 Farmland: Victims of climate change
Abdullahi Sulaiman, 57, used to have a rice farm in Lokoja amidst a dense bush that had now been submerged in the water. It was the second time he would lose his farm to the flood. The first time was in 2012.
"I had hoped I would be able to pay off my loan with the harvest. Right now, I am left with nothing," he told HumAngle. He says this year's flood is unprecedented, stretching to areas that were untouched in the past.
Sulaiman's friend in the Ibaji Local Government Area, who was a beneficiary of the Value Chain Development Programme (VCDP), has also lost his rice farmland. The fund was initiated by the Federal Government and International Fund for Agricultural Development (IFAD) to help vulnerable farmers in rural areas.
"He is in more pain than I am as he has a vast expanse of rice farm in Ibaji," Sulaiman said.
Farmers who had hoped that this grant would help pull them out of poverty are now left with nothing but agony and regret.
Achogu Frederick, a liaison officer in Ibaji, said that exactly 216 rural farmers have lost their farmlands.
"Each farmer had one hectare of land and that's a total of 216 hectares of raw rice lost to water. The effect will be felt in the coming months for the farmers and the entire Nigerians," he observed.
Dahiru Mohammed, PhD, a senior lecturer at the Federal University of Lafia and climate change expert, said that the floods would inevitably result in a decline in yield.
Flood, he explained, "changes the geographical distribution of trade, increases hunger, migration and civil unrest."
Food availability is heavily impacted by climate change, he added. Under increasing weather stress, means of transportation may suffer too, ultimately leading to shortages.
Meanwhile, over 95 per cent of food produced in Africa relies on rainfall.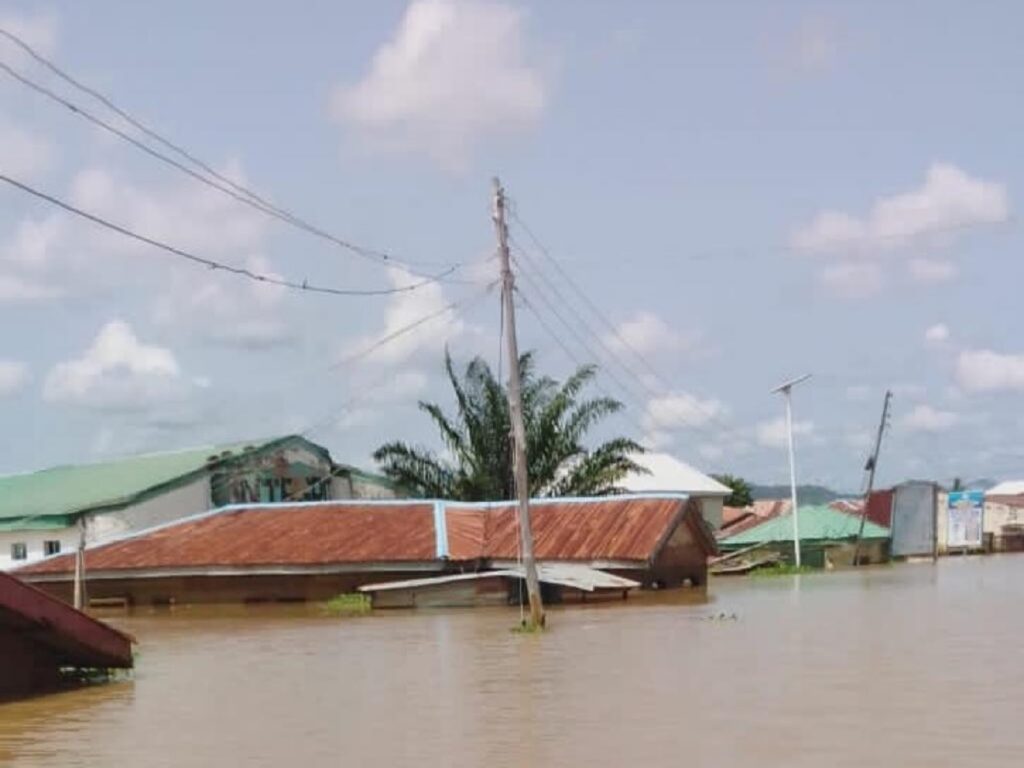 Students count losses
Hadi Ismail, 26, now relieves the past with theatrical indifference but his voice still carries sadness.
He had arrived in Lokoja one afternoon in Sept. 2021 to process his admission and to start life afresh. He had just been offered admission into the Federal University of Lokoja.
First, he needed to secure a place and he wanted a place close to the campus. One agent told him he had a place at Adankolo New Layout that fit his description.
"The price was not affordable, but when I saw the place, I was particularly interested because it was ₦50 naira transport fare to school. So I paid for it," Hadi said, standing on a balcony behind his new room.
But when the flood came, it did not spare his apartment. It came slowly, but the impact was severe.
"Most of my properties were destroyed. My bed, my food, and important documents. I was literally swimming inside the water in my room, thank God I survived."
Ismail is not alone. Many students have recounted how agents took advantage of their naivete to lease them houses in flood-prone communities. Those who had gone home because of the months-long industrial strike action suffered a greater loss.
"I heard some landlords helped students pack their properties to a safe place, but many did not," Ismail said.
---
Support Our Journalism
There are millions of ordinary people affected by conflict in Africa whose stories are missing in the mainstream media. HumAngle is determined to tell those challenging and under-reported stories, hoping that the people impacted by these conflicts will find the safety and security they deserve.
To ensure that we continue to provide public service coverage, we have a small favour to ask you. We want you to be part of our journalistic endeavour by contributing a token to us.
Your donation will further promote a robust, free, and independent media.
Donate Here