Displacement & Migration
Featured
Features
News
Displaced By 'Bandits' (3): Bustling By Day, Barren By Night… Nigeria's Part-Time Villages
Rising insecurity in parts of Sokoto and Zamfara is leading to increased rural-urban migration. In many cases, however, locals who cannot afford to relocate permanently pass the night in safer communities, requiring them to travel long distances on a daily basis.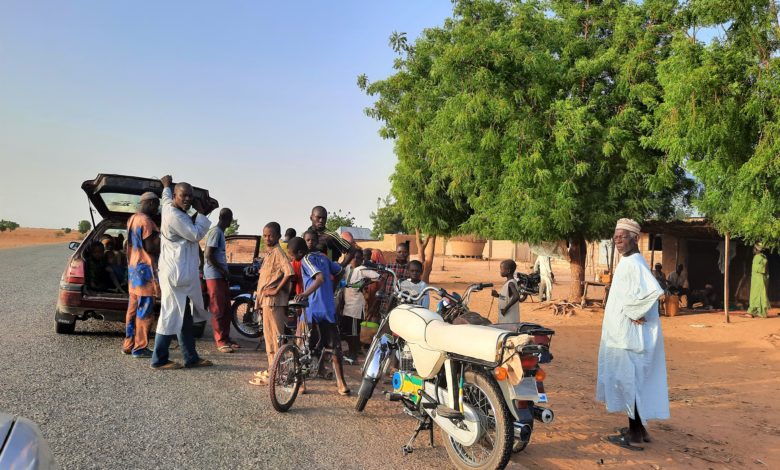 The first sign of trouble is a navy blue old-model Volkswagen hatchback. The car has just pulled up metres away from the central mosque in Gatawa, a town in Sokoto, Northwest Nigeria. Out of it come at least 10 girls who are from the neighbouring town of Tarah, dressed in colourful dresses and hijabs, some of them previously sitting in the trunk to maximise space. Ordinarily, there is nothing startling about this event. But it is 5:51 p.m. and, at this time of the day, people here often leave their homes for considerably safer communities to avoid getting caught up in night raids by terrorists, known locally as bandits. The girls' journey, hence, is not driven by commerce or pleasure or other worldly pursuits, but by fear.
Minutes later, a similar scene plays out in Tarah. Only this time around, people are trooping in the opposite direction. Another Volkswagen Golf is parked on the road surrounded by young and adult men. Inside are about a dozen girls, five of them crammed in the trunk alone. A few motorcycles are stationed close by, one loaded with what is likely a sackful of clothes. 
Two lorries full of people already took off, one of the men tells us. "Some people rode off on motorcycles. They're all on their way to Sabon Birni. Those who have no family in the town flock to hospitals to find shelter," says a second resident. 
Sabon Birni is the Local Government Area (LGA) where these communities are, but it is also the name of the town that hosts the local government headquarters. While the LGA has experienced repeated attacks for several years, Sabon Birni town has been relatively peaceful because of the presence of security forces. As a result, it serves as a safe haven for people from the surrounding villages. But since most of them cannot afford to relocate permanently, every evening they embark on the hours' long journey, returning to their homes the next morning.
It is now minutes past six p.m. Along the Karfi-Gidan-Kura-Makuwana Border Road that connects Isa LGA in the south to Sabon Birni LGA; people are dashing northwards by different means. There are girls and women in taxis, youths in trucks and ox carts, boys and old men on bicycles, others on foot; dragging goats with the help of a leash or head-loading varied bowls and baggage.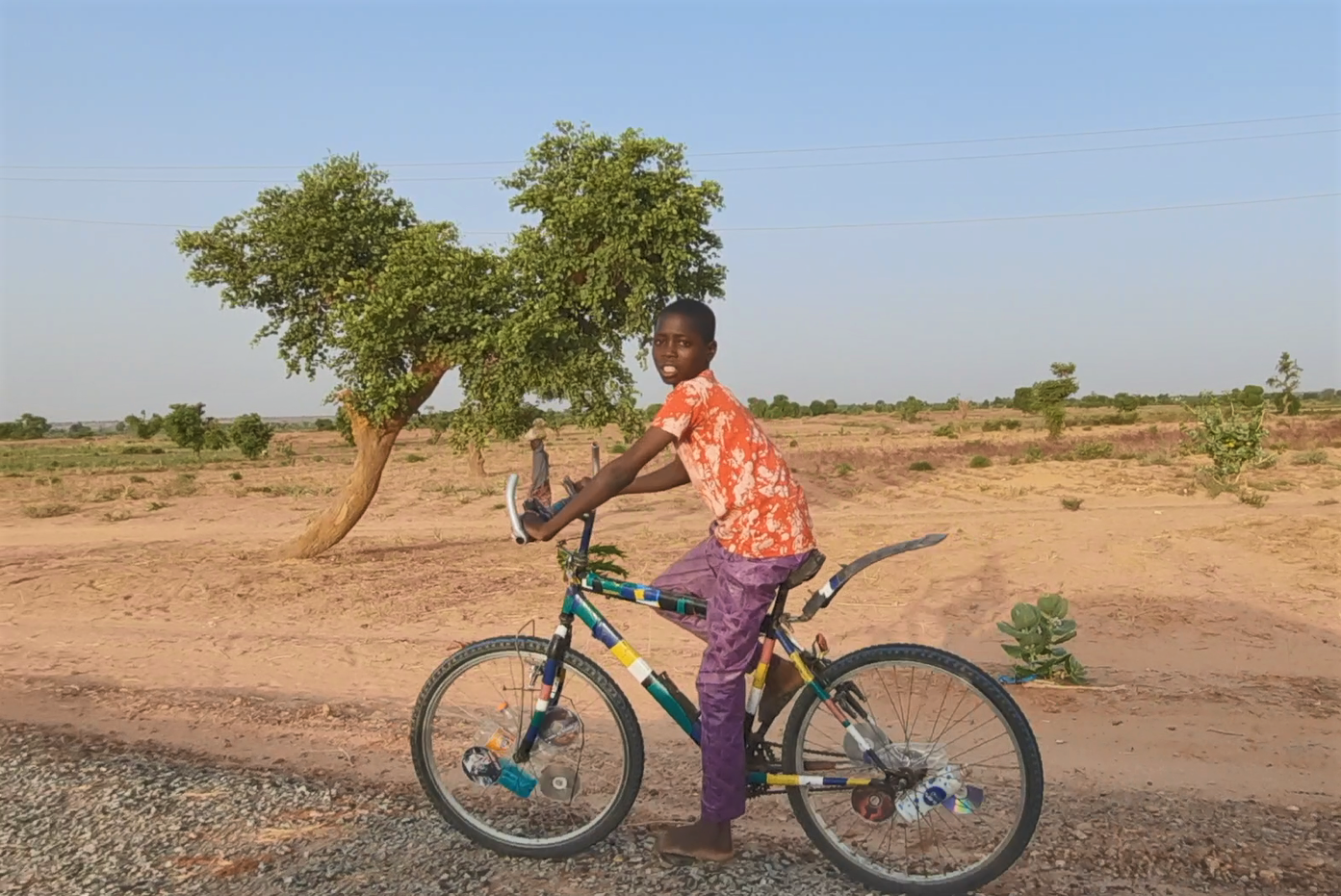 Terrorists have run loose in Northwest and North-central Nigeria for many years, killing, kidnapping, looting, raping, maiming, and extorting. Residents of the various communities in Katsina, Sokoto, and Zamfara visited by HumAngle in June often cited instances of attacks within the previous week or month, sometimes just the previous night — a lot of them unreported in the media.
The violence in Northwest Nigeria has many faces. On the one hand, we have the conflict between herders and farming communities over limited resources, often involving retaliatory attacks. Then there is organised crime which features kidnapping for ransom, cattle rustling, community raids, gender-based violence, and extortion.
The problem is worsened by widespread poverty, weak governance, illiteracy, inadequate policing, and the smuggling of guns. Between 2011 and mid-2020, violence in the Northwest had killed over 8,000 people and displaced over 200,000 others. The situation has since degenerated, giving rise to an alarming humanitarian crisis. Meanwhile, with inadequate camp facilities to accommodate IDPs and few relief interventions in hard-hit communities, thousands of households are left to their own fate.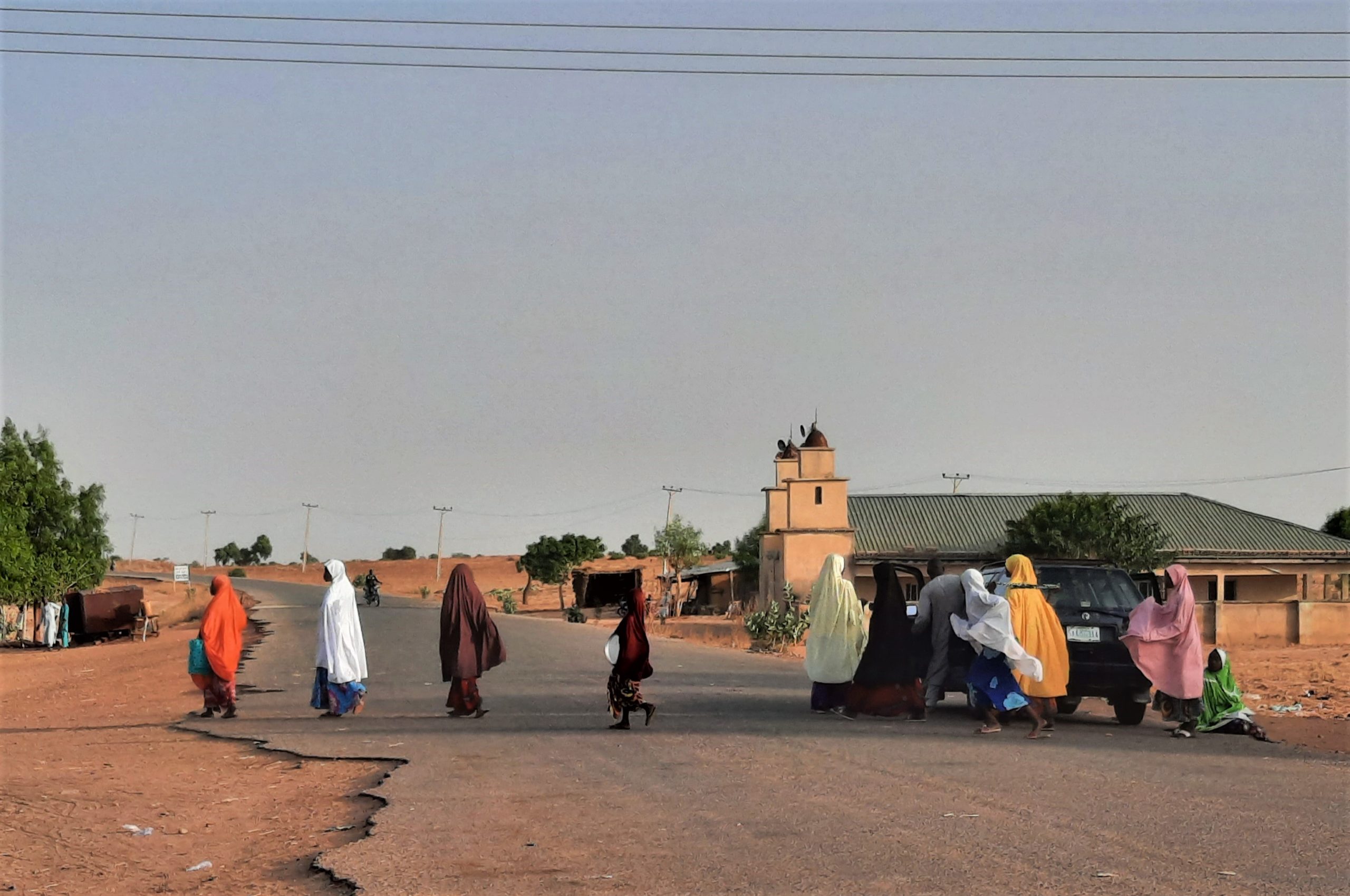 About five kilometres from Tarah is the town of Kurawa. Locals who do not want to travel all the way to Sabon Birni come here for safety because it has been attacked much fewer times compared to surrounding villages. The devastated villages are often described as those situated close to or across a river about three kilometres from the highway called Gagere. It flows from neighbouring Zamfara State, connecting different localities in Sabon Birni LGA and dumping itself into the Sokoto River.
"The situation is very bad. Always, day and night, we are not staying in good condition because, any time, we are expecting bandits to come and attack this town and the other villages around this town. The bandits have not scattered everything in this town but we have so many villages around the river that are empty," says Isiaka Abdullahi, a resident of Kurawa.
"All the people have left the area. They don't have any types of animals. They have no cattle, sheep, goats, or even hens. They [the bandits] were circulating in the towns, house by house. They asked [for] money or handsets if you have one. And if you have a wife who is beautiful, they will rape her. People are very afraid."
There are currently over 400 Internally Displaced People (IDPs) in Kurawa, occupying about 30 empty houses donated by the owners. But the town is not completely safe either. It was attacked twice in 2020 when some of the residents were abducted. Again, it has been hit at least twice already this year — during the fasting season of Ramadan. Sometime in the middle of May, close to midnight, terrorists killed three people in the community and went away with their cattle and sheep. Though the attack lasted two hours and 15 minutes, according to Abdullahi's recollection, no security personnel came to their aid despite distress calls.
As he speaks, a truck pulls up from behind and its passengers, at least two dozen of them, begin to disembark. They are mostly young men and women, some with babies strapped to their backs. They are from the village of Tamandawa and have come to spend the night here, Abdullahi explains.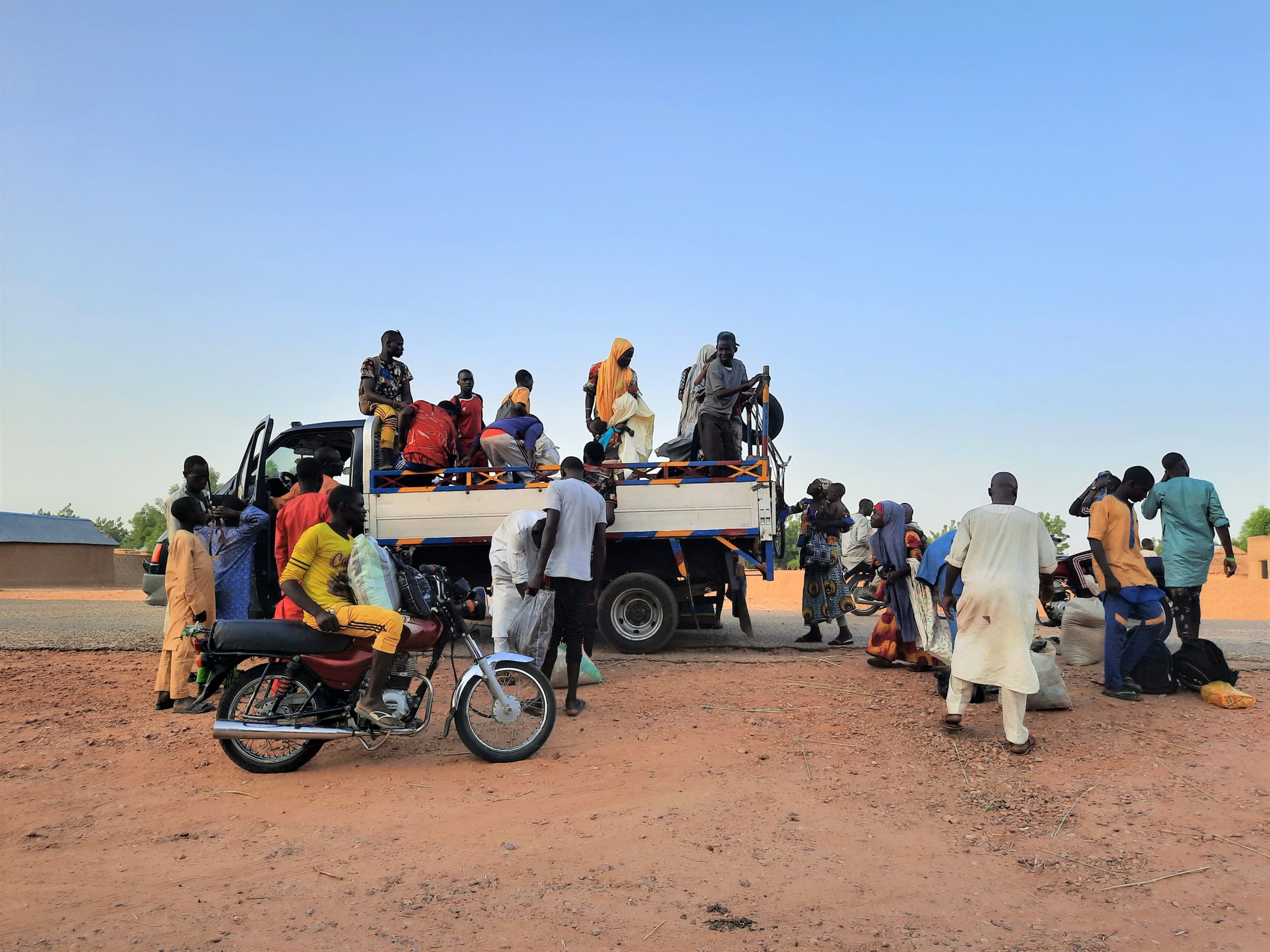 Some of the IDPs have come from villages such as Zango (the settlement of) Tashalawa, Zango Yahaya, Zango Yahi, and Zango Abdulrahman. Many are said to no longer have civilian inhabitants. Abdullahi mentions at least 23 including Rambadawa, Tudun Wada, Nasarawa, Garin Idi, Zango Dogo, Tamandawa, Kastala Tanko, Maigira, Dan Gaidan, Kabriyi, Garin Damu, Burkusuma, Dai Hoko, Hamsu, Tsuntum, Shadawa, Gamji, Dankura, Dan Kaka, Hidoruwa, and Dan Dokowa. Garin Idi, particularly, was attacked about 34 times. For Tashalawa, one IDP chips in, the attacks numbered over 40.
"There is nobody there," Abdullahi says. "These bandits enter all the towns, house by house. If you have even a shirt or trouser that is new, they will take it. If you prepared food, they will take it."
Now that the more remote areas have been ravaged, he explains, the terrorists have crossed the river, directing their attention to communities closer to the road. These include Kurawa, Garin Hilu, Tarah, Garin Zago, Takalmawa, Atalawa, Dumkawa, Gatawa, Dan Gari, Tsardauna, Kalgo, Adamawa, and Dokoma. 
"That is why the people have all packed with their families to come to Kurawa, Gatawa, and also some of the big towns in Sabon Birni," he adds. "Some people in this Kurawa spend their night in Sabono Birni. Some are living there. Some go in the night to sleep and return in the morning to do their work and continue their market… Many people are doing this."
65-year-old Yusuf Idris had lived in Rambadawa all his life until fear and hunger occasioned by the raids pushed him out with his kinsmen. But they are still hungry, especially as their livestock have been carted away and they no longer have access to farms.
"We simply require security so that we may harvest our land and find food. If security is not provided, the government has failed us. Our lives are in jeopardy. Hunger will come for all of us, including our children, and kill us all. Even now, the individuals you see running have seen a sign warning them that they will be in danger if they sleep in the town," he says, referring to people flocking into the town.
"Anyone who continues to live there is not safe. It has become so bad that they are raping our spouses."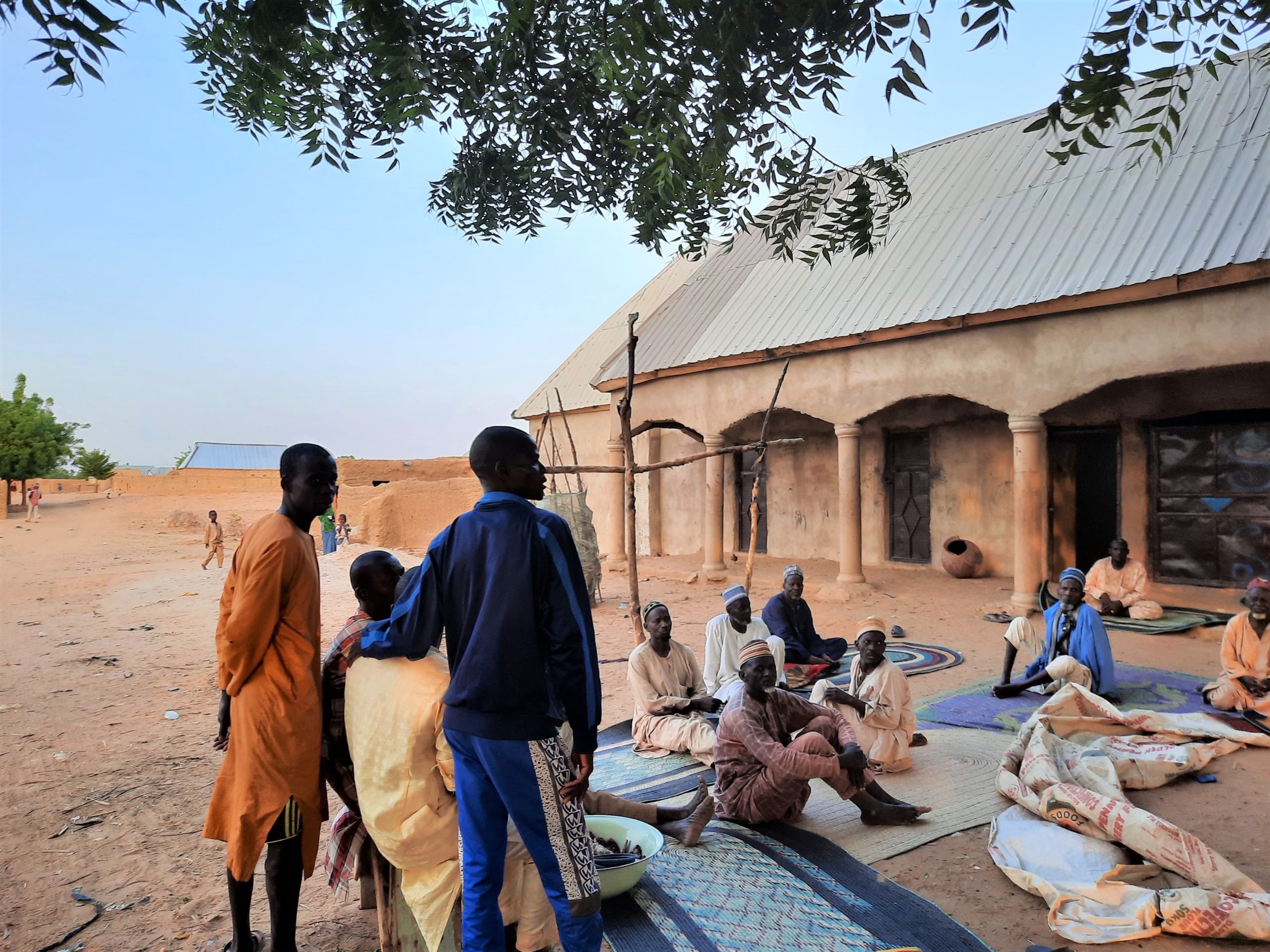 As we leave Kurawa at 6:37 p.m., the people bid us farewell saying, 'Allah ya kiyaye (may you have a safe journey)' — an expression that passes through the lips here often, but more often at this time of the day, well-intentioned but carrying with it an innocent ominousness.
Less than an hour later, still over a hundred kilometres from the state capital, the driver takes his hands off the wheels, utters a silent prayer, rubs his palms together for a second or two, and then swipes them across his face. 
Port in a storm
There are over 500 communities in Sabon Birni LGA but only Sabon Birni town has so far been insulated from attacks. This is according to Idris M. Gobir, a two-time chairman of the Local Government. Gobir, who says he knows the corners of the LGA like those of his house, remembers that the incidents of kidnapping started in 2014, following years of cattle rustling. The same group of people are to blame, he says during a meeting with HumAngle in his courtyard.
He takes the issues to heart not just because he is from Sabon Birni but because he has been personally affected. His brother, Isa Muhammed Maigari, was kidnapped in the village of Garin Idi and he had to sell his trailer and raise N2 million to get him released. He himself had been attacked while in transit between his village and Nasarawa town. "Every angle of my car was sprayed with bullets," he recalls.
He then points to men sitting nearby on a broad plastic mat. "These guys are now moving from their villages. All of them are from Garin Idi, from Tarah ward; coming to this place. And a lot of people are here. More than 5,000 people are sleeping in Sabon Birni town. More than! Even today, even tomorrow. This is the only secure land in the whole Local Government Area."
Every day, around six to seven p.m., many residents in the town host people from other communities who come to spend the night. Gobir says his own house accommodates over 70 people, who mostly sleep on plastic mats that are barely enough.
"I was even planning to build them a shade. The iron is there; the pillars. I have to build them something like a shade because of the rain. By the time the rain starts, you know they don't have somewhere to hide," he says.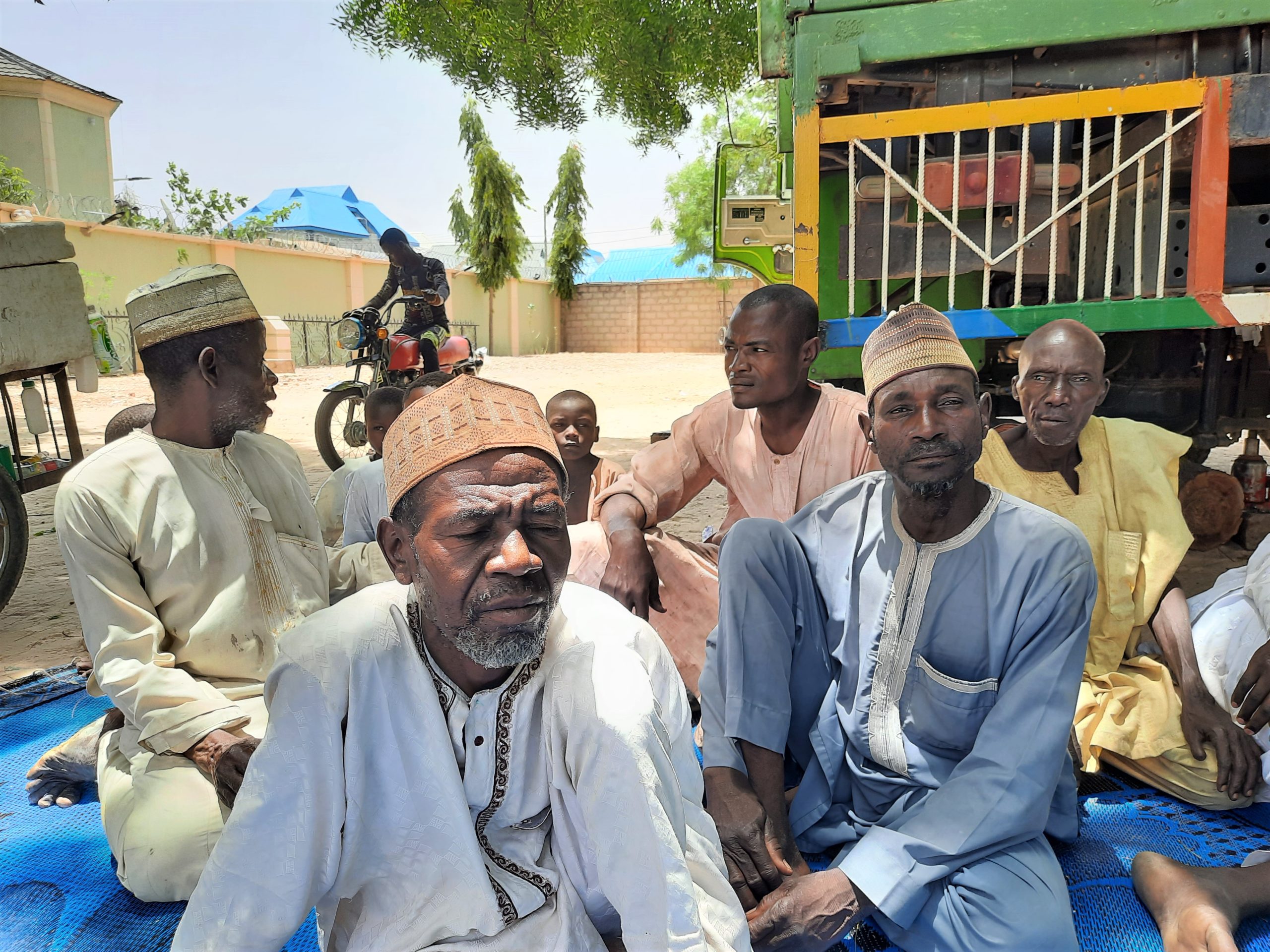 The former Local Government chairman returns to describing the attacks and the effects they have had. One, people have become so impoverished that "you will hardly come across someone with more than N1000 in his pocket" in a village of over a thousand people. The terrorists, he says, took everything including phones and clothes. Hundreds of women have been raped and many villages have become deserted.
"They don't even differentiate when killing. We had a lady that was holding her baby and they shot the baby. They shot a one-year-old baby. The head scattered and the bullet penetrated and passed through the back of the mother," he says, describing an incident that reportedly took place in Garin-Idi, which has been attacked over two dozen times.
He estimates that between 500 and 1,000 people have lost their lives to terror attacks since 2017 and hundreds of thousands of cows, if not 'millions', have been rustled.
"This is what people are losing. When you talk about farming; how many billions? And they are now subjecting people to abject poverty. I am telling you. It is a serious calamity that our people are experiencing now… Many people have lost their families. If you are talking about orphans in Sabon Birni Local Government Area, you have to count them in thousands."
Despite the worrisome extent of the crisis, Gobir says there is no displacement camp anywhere in the Local Government Area and nobody is offering humanitarian support to the affected people, "apart from God." This, he explains, is why thousands of people from the place are fleeing to the neighbouring Niger Republic where refugees are given rice, oil, beans, sugar, and security.
In Gobir's home two days later, iron pillars, previously lying on the ground, were erected in one corner of the yard and crowned with a network of wood to support the roofing.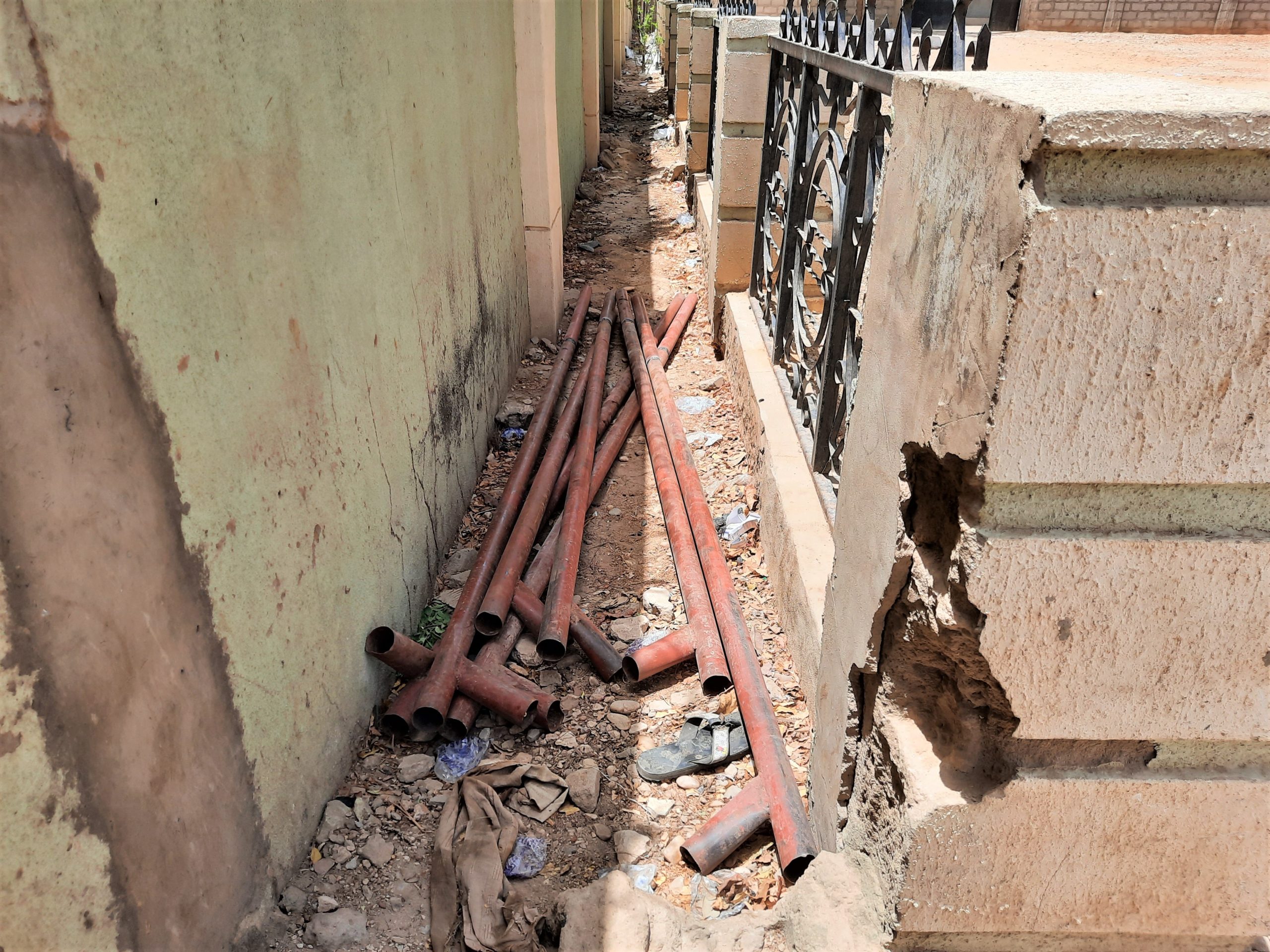 Gatawa: Another (relatively) safe haven
Like Kurawa and Sabon Birni towns, Gatawa attracts people from surrounding villages who believe it offers them greater odds for living till the next morning. Gatawa as a ward is said to be composed of 77 communities. Three — Donkawa, Takalmawa, and Gatawa (town) — skirt around the main road, while the rest are closer to or across the river. Locals say most residents of the other 74 villages have abandoned their homes because of incessant attacks.
"If there is another word beyond or above terrorism, it has reached that level," remarks Mahe Umar, 40, chairman of the media team in Gatawa. 
"Because here they kill, they collect, they pursue people from their residence. They collect today, yesterday, tomorrow; they collect all, leaving people stranded. So now when they come, they don't even get anything because there is nothing on ground. So when they come, they molest, they kill, they rape our women, our children, our girls, in front of the fathers, in front of the husbands. If you talk, they shoot you."
The reason Gatawa is relatively safer is that it has a group of Mobile Police (MOPOL) officers assigned to guard it. Before the police reinforcement, Umar says, Gatawa residents themselves had started migrating to Sabon Birni town. Some had bought houses there with the goal of relocating permanently if the situation worsened.
"Maybe in months to come, they will also pack from Sabon Birni to Sokoto. Maybe if the thing does not stop at Sokoto, then they will go to Abuja. I don't know from Abuja where they are going. Are we leaving the country to go to America, China, France, or wherever?"
The attacks are increasing, Umar tells HumAngle. The terrorists are rising in number and gradually spreading the wave of violence across the state. The people of Gatawa had only been hearing about the raids of rural areas in the past. But this year they themselves were attacked directly, their townspeople killed, and their animals taken away. Umar confirms that only Sabon Birni town has so far been left alone, but he does not think it will be safe for long. The headquarters of Isa LGA, for example, has suffered attacks just like the surrounding villages.
"They will finish the headquarters, go where? Go to Sokoto, the state capital. The thing is proliferating on a daily basis, day and night," he says. "If you sleep here, you will see and hear it by yourself. So it is only those who cannot abandon their ancestral homes who will choose to stay."
Attempts to get a comment from the Special Adviser on Media and Publicity to the state governor, Muhammed Bello, on the trend of displacement and rural-urban migration were unsuccessful. He did not answer calls to his phone on Tuesday and has similarly not replied to a text.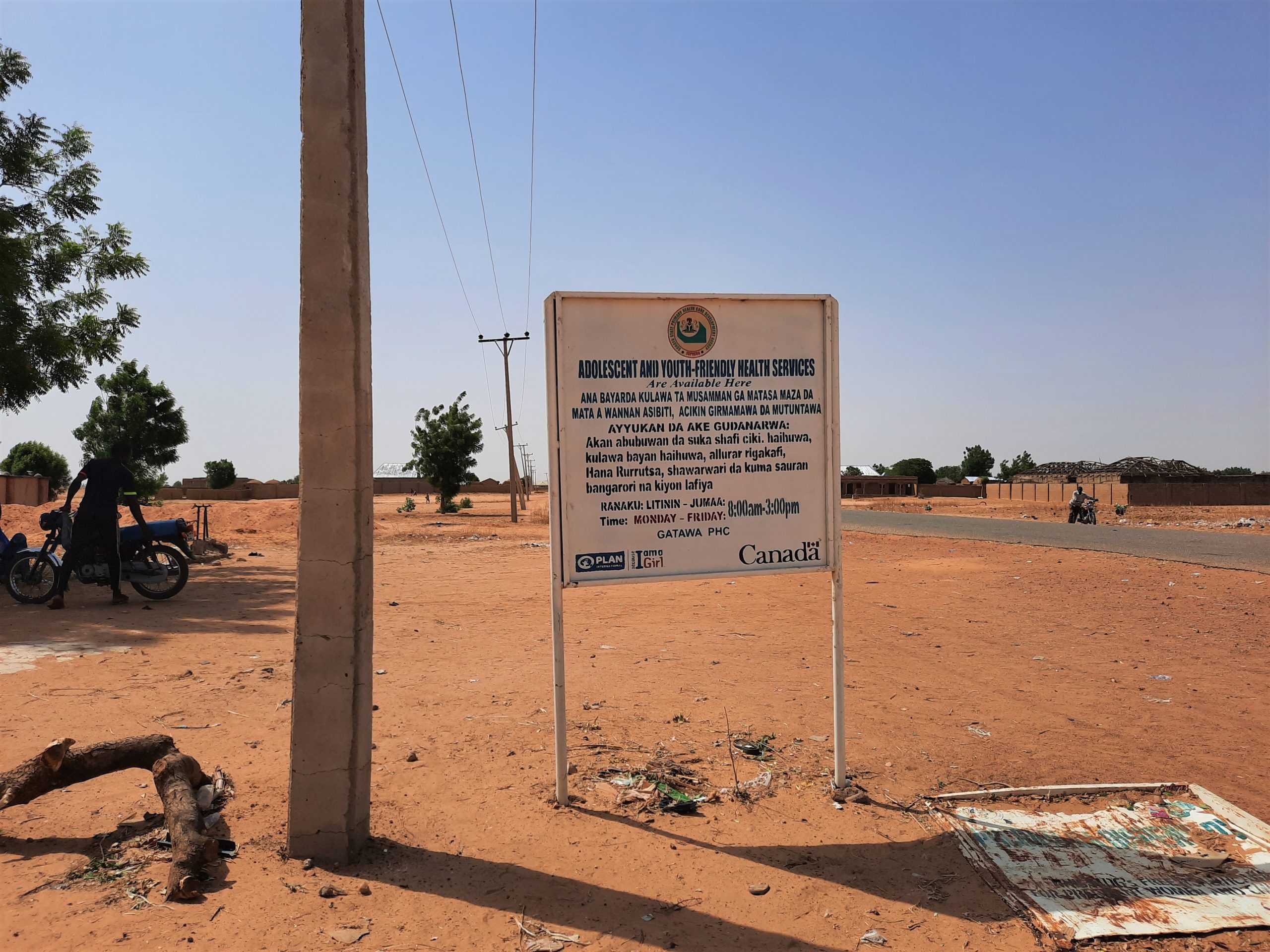 Not just Sokoto
The trend of night-time migration and displacement due to acts of terror in Northwest Nigeria is not limited to Sokoto State. According to Zamfara-based security expert Yusuf Anka, it is equally prominent in the Anka Local Government Area of Zamfara as well as parts of Katsina that are close to Tsafe, another LGA in the state.
Anka attributed the events to the activities of a 'bandit leader' known as Ado Haliru who wields control over the border towns between Zamfara and Katsina. While he has engaged in dialogue with the Zamfara State government, the government in Katsina does not have a pact with Haliru.
"So, he is providing safety for the Zamfara communities [and] at the same time he is not allowing Katsina communities to live peacefully," Anka explains. 
"His men would usually go out in the night to those communities to abduct people from the Katsina side by the border. In fact, there was a time he told some communities in Zamfara not to allow the Katsina people to settle in their communities, that he is going to provide them safety in Zamfara, but when they allow people from Katsina to settle in their communities, it will become a problem." 
As a result, the residents of those communities have been forced to travel further into Katsina to places like Dan Musa, Funtua, Kosheri, and Kankara. Others have moved to Magazu in Zamfara. 
"But some of them have businesses to do. Some of these communities sell firewood; so what they do is to come back in the morning. They will stay by the roadside to sell their firewood and they are always on alert, even in the daytime. Sometimes, when it is 3/4 p.m., they leave for other areas."
While the Governor of Zamfara, Bello Matawalle, has continued to insist on dialogue as an effective means of tackling rising insecurity, attacks in the state have not ceased despite this approach. Aminu Masari, his counterpart in Katsina, on the other hand, backtracked on a similar pro-negotiation policy after "the armed bandits [have] betrayed our trust".
A call for help
Tackling the security challenge in Sabon Birni and other LGAs in Sokoto requires the commitment of both state and federal governments. This is Gobir's view. The state government should admit the true extent of the problem, ask the central authorities for help, and point the troops in the right direction.
"I am not happy with the manner the military are carrying out operations in Sokoto State, especially in Sabon Birni Local Government Area," he says. "You can never achieve anything with that kind of operation, or with that so-called operation … when you know this is the area bandits are hiding or living and you take your soldiers to another direction. Who is misleading who? If they don't have the weapons to match the bandits, what brought them out?"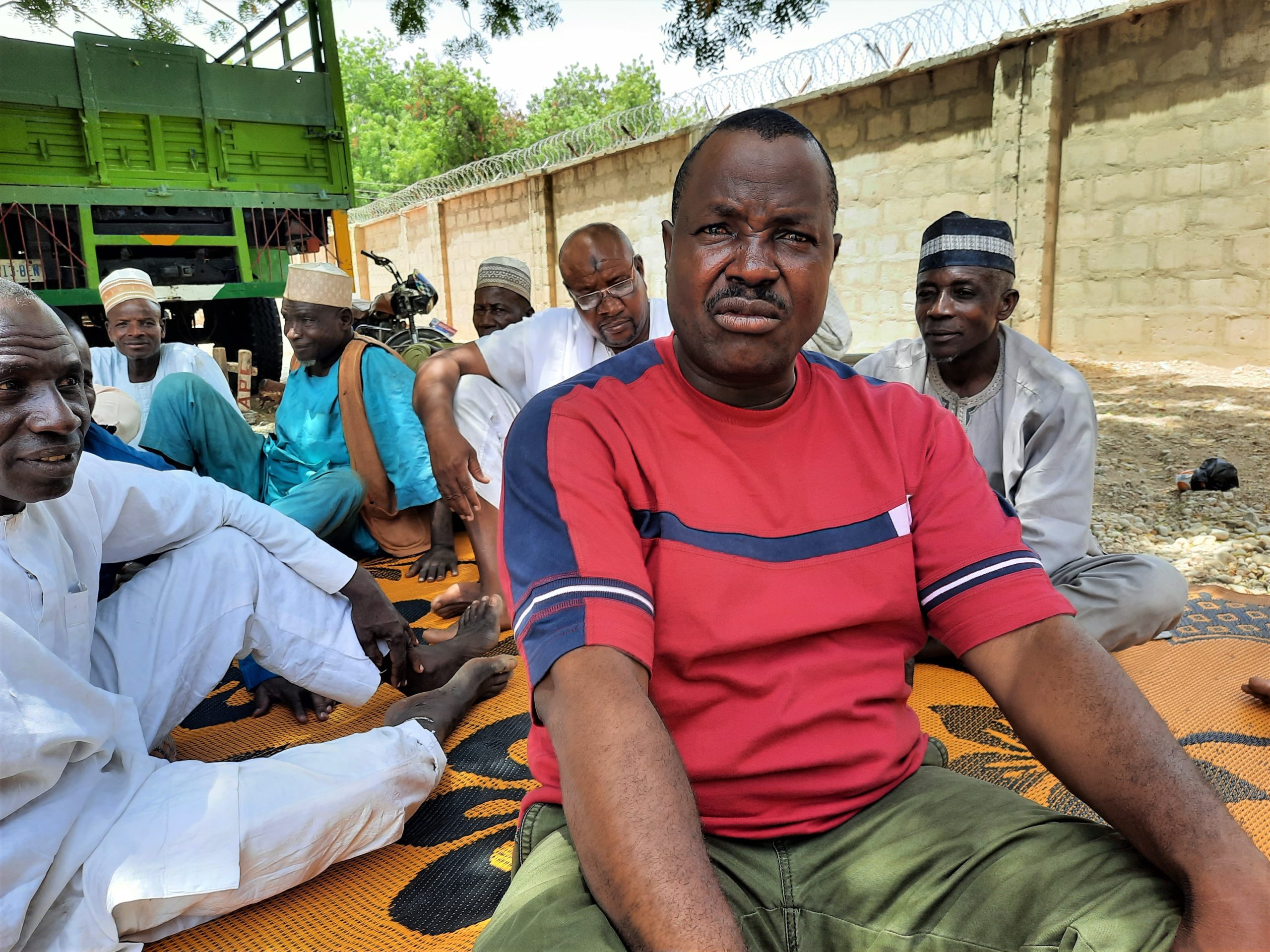 From the trend of attacks, Gobir believes Sabon Birni town will eventually be overrun by terrorists as well if the government does not act fast.
Umar's theory, on the other hand, is not just that the governments are not cooperating with each other but that they may be conniving with the criminals.
"We know Nigeria, we know how strong our security personnel are because they were even taken to Sierra Leone and Liberia for peace missions. So it is as if there is negotiation [connivance]. We have come to believe this. If there is no negotiation, why is it that the government cannot handle this?" he asks.
Whenever the government is ready, he continues, people like him will be at the forefront to show the state forces where the terrorist hideouts are.
"After our river here, less than five minutes, they are there in thousands with their cows, claiming they are herdsmen who have come to feed their animals. But it is the same people who carry guns and Ak-47, but they will not show or use them until during the night," he says.
"It is because the government is not ready to handle the matter that it has multiplied. If people, the government, or whatever group is ready to help, let them come down here. The stories you hear about them killing three, killing four, it is reality. We bury them now. We bury them. Sometimes, we are even tired of taking pictures of the dead. We have decided to bear it, take it as destiny."
---
This is part of a series of reports supported by the Centre for Democracy and Development (CDD) to unmask the impact of rising insecurity in Northwest Nigeria.
---
Support Our Journalism
There are millions of ordinary people affected by conflict in Africa whose stories are missing in the mainstream media. HumAngle is determined to tell those challenging and under-reported stories, hoping that the people impacted by these conflicts will find the safety and security they deserve.
To ensure that we continue to provide public service coverage, we have a small favour to ask you. We want you to be part of our journalistic endeavour by contributing a token to us.
Your donation will further promote a robust, free, and independent media.
Donate Here