Armed Violence
Investigations
News
#DapchiAbduction: Many Of The Girls Got Married After Their Release. Why?
When she returned, she and her mother decided Aisha going back to school was not worth the risk. She would get married promptly instead, as the terrorists had instructed her to.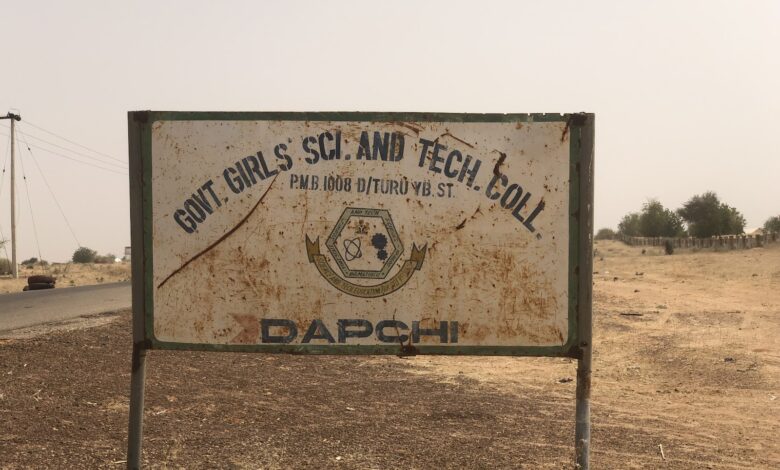 Tomorrow, it'll be forty days since Aisha Mahmuda gave birth to her second child.
She's 18 going on 19. She did not imagine that she would be a mother this early, much less to two children. But terrorists from the Islamic State West Africa Province (ISWAP) abducted her and over 100 other schoolgirls four years ago in Dapchi, Northeast Nigeria, because they dared to go to school.
She had been 16 years old. She had performed ablution and was waiting to pray Maghrib prayers in the dormitory. And then she heard people screaming, asking for students to run. The instruction startled her, because why does a student need to run into hiding in their school? Where were they to run to?
"We started hearing from the people running that it was Boko Haram terrorists. Then some people said it was not them, that it was soldiers from the Nigerian army." There were various accounts flying around at that moment.
But the chaos intensified beyond comprehension, in a way that made her panic, so she and her friends hurried outside the dormitory. There, they met one of their teachers. He began to assemble them, trying to calm them. He asked them to sit on the floor. Just as he opened his mouth to address them, gunshots ripped through the air.
The teacher asked them all to follow him. They made it outside the gates, and that was when they met the truck with men who had military fatigue on.
They hesitated, unsure whether they were looking at militants or soldiers. HumAngle has documented the trend of civilians and criminals wearing full military gear to impersonate soldiers for the purpose of carrying out human rights violations, and how this contributes to frustrating Nigeria's fight against insecurity. The report found that many abductions similar to the Dapchi schoolgirls' involved militants wearing Nigerian military wear. Wearing camouflage, therefore, is considered an offence in Nigeria. Sections 110(1) and 251 of the Criminal Code criminalise the act. Still, incidents continue to be recorded.
When the men saw the hesitation on their faces, they took advantage of it, Aisha says. They postured as soldiers and told the girls they had come to rescue them and convey them to the capital city, Damaturu.
"They told us to come inside the truck so that they would take us to Damaturu because there were Boko Haram people inside the school who were going to attack us. We had never seen Boko Haram people, and so we did not exactly know what they looked like. We were confused because they had military wear on. Some of us started to get on the trucks."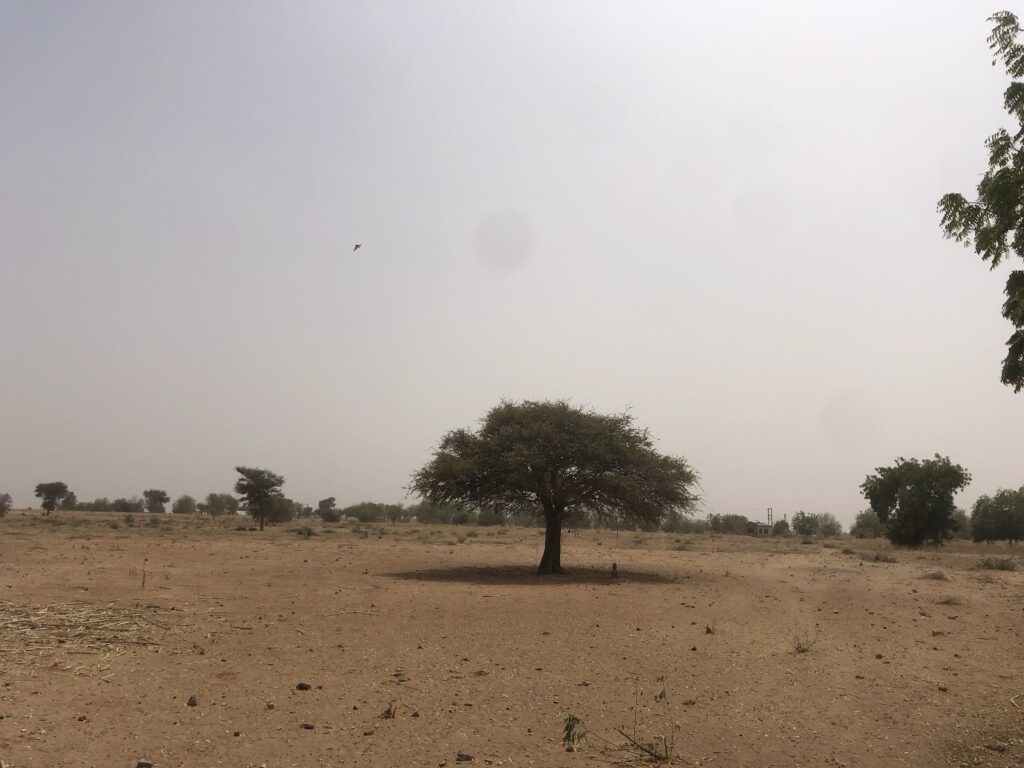 But there were some who had their doubts and suspicions. While some of the girls were getting on the trucks voluntarily, under the assumption that they were being rescued, others were hesitant. Suddenly, they started running away from the truck. At this point, the militants started to hurl them into the truck forcefully.
"They were hurling us into the car so violently, atop one another. Many of us even got injured in the process. We were crying, screaming, it was very scary."
At the camp
They spent three days being transported to the forests where they were kept hostage. Once there, they wailed incessantly.
"We kept begging them when we got to the camp. We told them we were sorry, that we would never go to school again," she says.
"They really scared us. They kept telling us that school was bad. That even though we were kids, it was still bad of us to go to school, because what if we died in the process? We would go straight to hell. We just kept trying to appease them and saying that we would stop, and begging them."
They spent the first two weeks in the camp listening to such sermons from their captors, and being prepared for the life they thought they should be living. Once, their leader, referred to as the Ameer, came to visit and inspect the girls. The girls describe the man as tall, bearded, and heavily-built. Sources close to the group and familiar with the hierarchy within it tell HumAngle that it could have been Habib Yusuf, otherwise known as Abu Mus'ab Al-Barnawi, who was son of Boko Haram founder Mohammed Yusuf, and served as ISWAP Ameer from 2016 to 2019. He headed the section of the insurgent group who fancied themselves better than Shekau's Boko Haram, and so did not see the need for the abduction of children for the offence of going to school. At least, not before warning them. He acknowledged that attending school was truly a grave offence, but maintained that the children were too young to be punished for it.
He led a sermon, therefore, where he addressed the girls and warned them, again, against going to school.
After his departure, it was announced to them that they would be released soon. But Aisha suspected it was a lie, that perhaps they merely planned to move them to a different location. She remembered the difficulty of getting to their current base, the injuries, starvation, and thirst, and she decided she could not go through it again a second time.
She approached another girl with her plans, and together they drew other girls until they numbered 10. One of them was Leah Sharibu.
"We plotted the escape together and ran away."
What Aisha and her friends did not know at the time was that though they kept passing smaller villages and communities within the forests where they were kept, it was not progress; the entire forest was firmly under the grip of the terrorists. The communities were theirs, the people were theirs, the checkpoints were theirs.
Aisha tells HumAngle that the men had also sent some of their members in search of them, because the rest of the girls could not be released without them. It set back their release by three days.
Some men caught them on the road and brought them back. They were whipped. It was during their journey back that they found out that Leah was not a Muslim.
"When they were bringing us back to the camp, it was prayer time on the road. So when we had to stop and pray, Leah was the only one who did not pray with us. They did not ask us anything at that time, until when we got back and we were being assembled to leave the next day."
The men asked if there were any non-muslims within them but no one would speak up. They asked, repeatedly, then told them that if they found out on their own while conveying them back to Dapchi, they would no longer be released, but brought back to the forests.
One of the girls gave Leah up.
"They called her aside and told her that she had to convert to Islam or else she would not be released with us. Leah refused. We begged her to; we said even if she would only do it without sincerity so that she could be released, she should. Just so she would come back home. But she said her parents would kill her if she did that."
Aisha believes that Leah's fear and insistence about her parents was deeply rooted in childish fears at the time. They were all children.
"We recently saw her picture on Facebook, that she had been married off to one of the men and that she now has two children for them. It was very saddening to see," she says.
Life after being released
When she returned, she and her mother decided going back to school was not worth the risk. She would get married promptly instead, as the terrorists had instructed her and all the other girls to when they returned them to the school they had abducted them from.
"My father is no longer alive, I only have my mother, and I am also the only child. So my mother got scared after that unfortunate event. She did not want to risk it happening again, so we agreed that I would just get married."
And so a few months after she returned, Aisha Mahmuda – like many of the Dapchi girls who came back – dropped out of school and got married.
---
This report is a partnership between the African Transitional Justice Legacy Fund (ATJLF) and HumAngle Media under the 'Mediating Transitional Justice Efforts in North-East' project.

---
Support Our Journalism
There are millions of ordinary people affected by conflict in Africa whose stories are missing in the mainstream media. HumAngle is determined to tell those challenging and under-reported stories, hoping that the people impacted by these conflicts will find the safety and security they deserve.
To ensure that we continue to provide public service coverage, we have a small favour to ask you. We want you to be part of our journalistic endeavour by contributing a token to us.
Your donation will further promote a robust, free, and independent media.
Donate Here