Election Security
Reporter's Diary
Danger Of Thuggery Hangs Over Kano As Residents Go To Vote
Residents of the northwest Nigerian state are torn between optimism and fear during the country's general elections.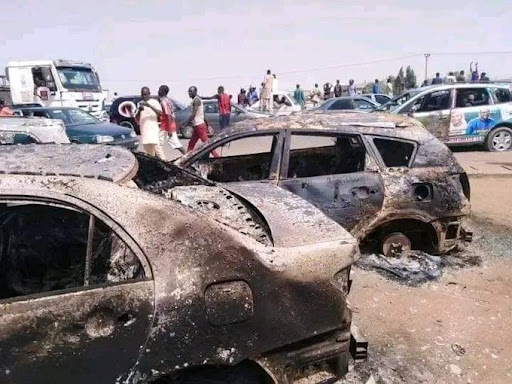 The voice on the phone was quivering. He was calling to tell me violence had broken out in Kano, just days to the beginning of the elections.
Muhammad Sadi, a resident of Aikawa, called me on Monday afternoon, Feb. 20, 2023, he had witnessed a violent incident in Jakara, Kano Municipal Local Government, Northwest Nigeria, near his place of business.
He narrated to me his frightening experience. "When they approached us, we ran and closed the door," he said. "I could hear one of them threatening to break the door if we refuse to open it before he left," he added.
For more than two hours, Sadi watched as thugs terrorised the neighbourhood, robbing locals of their possessions, tearing down opposition party banners, and hurting innocent bystanders.
According to him, security personnel were present, but they did not stop them from carrying out their criminal activities. Witnesses expected the neighbouring Jakara police station to provide assistance, but to their surprise, no action was taken by the security forces.
"It was after the incident that they started moving up and down arresting empty airs," said an angry tailor whose shop is in the area.
People were initially optimistic that the thugs would ultimately move on and leave the area alone as they continued their rampage. But they didn't. The thugs were only compelled to retreat and leave the area after being confronted by a few local teenagers.
The teenagers faced them at Jakara junction and started throwing stones at them. In retaliation, the thugs attacked everyone in their route, including a young child with a red cap.
"The child wasn't up to 12 years old," but Musa Usman, a man selling "gurasa" (a local bread) noted that he was dressed with a red cap, a symbol of the major opposition party in Kano state.
According to him, the child was lucky that they only beat him with their hands; however, other bystanders had been clubbed or stabbed.
The criminals weren't the only ones moving. Many witnesses reported seeing a prominent member of the Kano Municipal council, leading the thugs during the situation.
"When he realised that they spent a lot of time, he left them there and passed through other areas," said Safiyanu Dalhatu, who witnessed the incident.
The thugs terrorised the area for more than two hours before being forced to withdraw and return to Kwanar Goda, where they engaged in a fresh clash with residents.
Social media users shared their experiences of the thugs' movements through Fagge, Koki, and Kofar Mata.
It was on the following day that I saw them myself.
I was on my way back when I came across a group of thugs at Dorayi Babba along Kadawa. About a hundred of them, all armed, wielding sticks and cutlasses, and surprisingly, in the presence of two police vans and Civil Defence officers as they tore down opposition party posters.
I attempted to turn my car around to get away as they drew closer to me. However, one of the thugs observed my attempt and drew nearer, searching my vehicle for any evidence that might associate me with a rival group. Fortunately, he found nothing, told me to step back, and then let me go.
Later that day, I heard some accounts that the thugs moved to Dorayi Karama, about three kilometres from where I saw them, where they engaged in a bloody altercation with PDP members.
I tried reaching out to the police public relations officer in Kano, Abdullahi Kiyawa, but he wasn't picking up calls despite many attempts.
The House of Thuggery
It was evident that political violence had already begun in Kano. The aftermath of the 2019 gubernatorial election is a sobering reminder of what can happen.
Thugs were sent to a number of locations during the 2019 re-run election, including the Gama area in Nassarawa LGA, where many people were prevented from voting.
The election was criticised by many groups for being tainted by violence, but the returning officers asserted that it had been peaceful.
The outcome of the elections demonstrated that politicians had come to understand how to successfully use thugs to win elections, even in regions where they lacked public support. In advance of the elections in 2023, thuggery has increased as a result of this awareness.
In Kano, each political party has its own thugs, but those who back the governing APC are given extra security. Police and other security agencies do nothing as these thugs roam the streets brandishing weapons, robbing people of their possessions, and generally creating mayhem.
Many people have died as a result of political thuggery in Kano state, including Abdullahi Hassan, who was attacked by the thugs while returning home on his motorcycle on Wednesday, Feb. 22, 2023.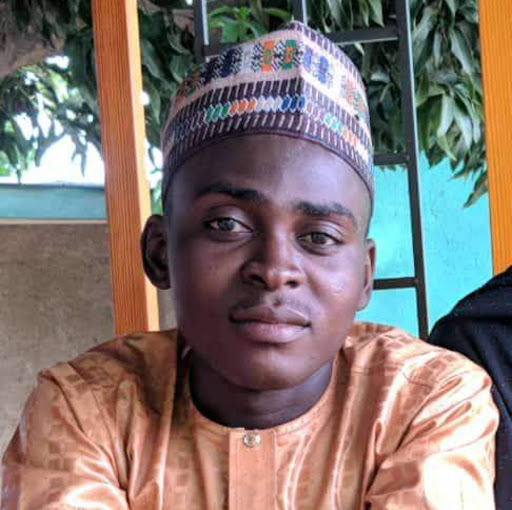 When Sen. Rabi'u Kwankwaso, the NNPP presidential candidate, declared that he would hold a political rally in Kano, that created a tense and exciting political atmosphere in the city.
But not to be outdone, the governing APC declared that they would also hold a rally on the same day.
Fearing it may lead to clashes, both parties were advised by the police to suspend their rallies, but they declined to comply.
On the morning of the rally, there was a noticeable tension in the air. Videos of political thugs standing by the Zaria Road, on the outskirts of Kano city, preparing to attack Kwankwaso's supporters, had already begun to circulate.
However, his supporters marched on despite the warnings, only to be met by a violent assault that left many people hurt and their cars burning.
Only when Nigerian soldiers came did the thugs begin to flee.
Following the violence, the security forces pounced and detained more than 80 young men, including Anas Gwarmai, an infamous political thug in Kano. Additionally, two local government chairs were taken into custody after they were caught with guns. They were subsequently released.
People in Kano were shaken by the event and worried about what might occur on election day. Nobody knew what would occur, but, based on the past experiences, thuggery rarely succeeds on general election day.
The city's residents, who are constantly on high alert, come together to defend their houses and their neighbourhoods. The streets are lined with vigilant eyes, ready to spot any impending danger and neutralise it before it can do any damage.
But in the small towns, it is another story. Unreported and uncontrolled thugs are inthe streets.
Journalists are frightened for their lives and don't enter these communities to cover what is taking place there.
The villagers have no defence against the violent actions of these thugs, so they are forced to live in continuous fear. They are left alone and have nowhere to turn for assistance.
But, as Usaini Gambo, a resident, said, there is still optimism for this election. The introduction of the Bimodal Voter Accreditation System (BVAS) had given the populace some trust.
It is anticipated that the method will make electoral thuggery irrelevant and guarantee a free and fair election. People like Gambo think they can finally utilise their right to vote and that the results will be transmitted automatically.
The politicians, based on the worries of other people, may have other ideas. There are rumours that some are planning to cause trouble in places where they feel weak. They will do anything to accomplish their evil objectives because of their insatiable desire for leadership.
Tensions are high. Kano residents are torn between optimism and fear. They yearn for a calm election in which they can speak out without worrying about thuggery. The danger of thuggery, however, hangs over them like a foreboding cloud and threatens to bring chaos and devastation. 
---
Support Our Journalism
There are millions of ordinary people affected by conflict in Africa whose stories are missing in the mainstream media. HumAngle is determined to tell those challenging and under-reported stories, hoping that the people impacted by these conflicts will find the safety and security they deserve.
To ensure that we continue to provide public service coverage, we have a small favour to ask you. We want you to be part of our journalistic endeavour by contributing a token to us.
Your donation will further promote a robust, free, and independent media.
Donate Here