Analyses
Featured
News
Security & Tech
Creators Are Excited About NFTs, So Are Cyber Criminals
Non-fungible token (NFT) is the new creator economy's goldmine, especially for visual artists. However, this new gateway also holds some cybercrime challenges.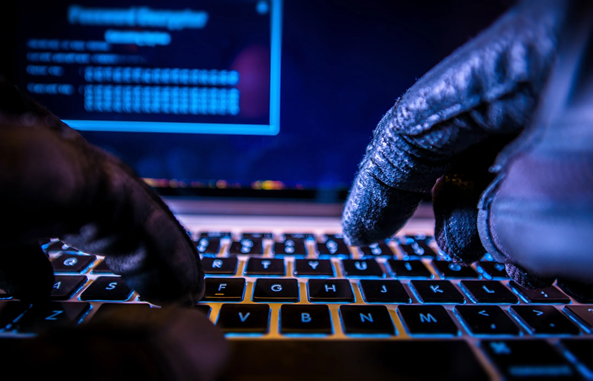 On March 26, a Nigerian artist tweeted that someone was selling 11 of her works on an NFT platform.
Two questions arose immediately; 1) What is NFT? 2) How did someone steal 11 artworks from an artist?
What is NFT?
NFT means Non-fungible token. A fungible token is an object that can be replaced in equal value by another object(s) that has similar features. A neat $1 note can be replaced by a dirty $1 note and they would still hold the same value. However, with NFTs, an object has its own unique value and cannot be exchanged for another object for the same value.
Nigerian fintech Lawyer, Ademola Adekunbi says the simplest way to think of an NFT is that it's like an autographed item – a football signed by Cristiano Ronaldo, for instance. There may be millions of other balls of the same make; and even many other balls signed by Ronaldo, but the circumstances (the person for whom it was signed, the match at which it was signed, etc.) of each one of them will set it apart and give it a unique value distinct from all others.
Understanding that NFTs are hosted on blockchain technology and that Nigeria has banned financial institutions from servicing crypto, one then wonders about the coverage and future of NFT in Nigeria.
Nigerians are getting their grooves on for NFT
Haneefah, a Nigerian digital art creator who sold her art, 'Nothing But Joy,' on the NFT Platform, OpenSea, told HumAngle that selling her first NFT made her "very excited!"
"It has made me inspired to create more digital art. As an artist who uses physical, and traditional and non-traditional materials to create art, I am glad that my digital art can be unique pieces just like how traditional artworks could be as well. I am just glad they have found a home."
Haneefah, on the stolen 11 arts said "it is scary really, which is why I think more artists need to get minting so that they can have verified pages that collectors can easily verify stolen items. It is unfortunate that when innovation occurs, there are people that are going to take advantage of it."
A Nigerian NFT creator and tech writer, TK Princewill, while commenting on the criminal threats to NFTs, told HumAngle that "NFTs work to fight against fraud than it supports it, although bad people will always find loopholes, even in good systems."
When HumAngle reached out to the creator whose arts were stolen, she said she was no longer interested in commenting on the issue. This is after OpenSea, where the arts were uploaded, had put them down, banning the account that made the upload.
The most probable heist theory is that the artworks thief saw them on a digital platform, downloaded them and uploaded them to OpenSea to sell as his/her own.
Because of the blockchain's privacy and protection, it may be impossible to ever know the person behind the heist. But there are more concerns.
Ethical and legal concerns around NFTs in Nigeria
Oluwafemi Ojosu, a legal practitioner, spoke to HumAngle about the regulatory constraints on NFTs. Ojosu said "recall that sometime in February 2021, the Central Bank of Nigeria ("CBN") released a statement prohibiting trade in cryptocurrencies via the Nigerian Banking channels."
"Thus, bearing the above in mind, coupled with the fact that trade in NFTs; which is anchored on blockchain technology can only be carried out using cryptocurrencies, the Nigerian regulatory environment is not accommodating of NFTs and will continue to remain unaccommodating as long as the CBN's prohibition of trade in cryptocurrencies remain."
However, Oshomah, a multi-disciplinary creative, told HumAngle that "Nigeria needs to look at the advantages of the space and teach people how the space functions. It's broad and transparent. If we truly are in a democracy, we need to look at how we can involve the blockchain space into our day to day."
Haneefah also thinks that "regulators need to engage the tech community and find ways to address their concerns about the dangers of crypto and also come to terms with the fact that whether they choose to engage or not, crypto is already happening and they can either get on board or miss out in the abundant opportunities it presents."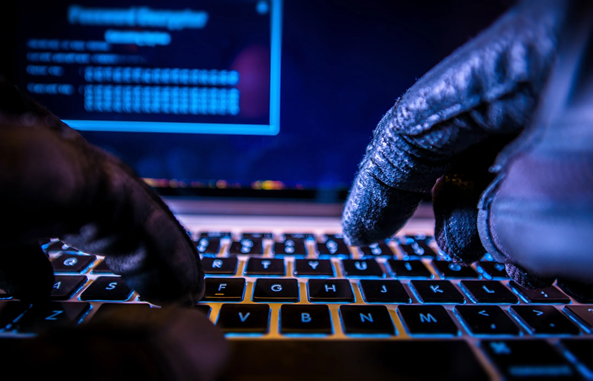 Princewill, however, clarified that "NFTs are not cryptocurrencies — they cannot be essentially interchanged. Cryptocurrencies are fungible and can be exchanged with each other. NFTs are unique digital assets on a public ledger (blockchain) that represents a digital certificate of an item (art, music, documents etc)." Although, the financial transaction happens using cryptocurrency.
Princewill added that he believes "Nigeria has millions of creatives that can benefit from NFTs, creating awareness will be a great way to foster the adoption of the technology to benefit young Nigerian creatives."
The Nigerian government's claim for banning cryptocurrency enablement in Nigeria was because of allegations that cryptocurrencies were promoting cyberterrorism. The absence of traceability makes the argument plausible, but technology is agnostic, and there are ways around the cybercrime potential of NFTs.
Preventing NFT heists and promoting NFT trading
Ojosu expanded the scope of possible NFT cybercrime enhancement to cover 'money laundering.' He told HumAngle that "the Non-fungible nature of NFTs means that the value of an NFT is not fixed. Rather, it's determined by more or less what a buyer is willing to pay for it.  So assuming I want to launder money using NFTs, it's just a matter of literally minting an NFT, and have the other party or my cronies pay outrageous amounts way above its value for it."
"And whilst the blockchain would keep a record of the transaction, it's more or less untraceable to me or the recipient as what is available on the record is our public addresses which cannot be used to determine our personal data which is contained on a private key," he adds.
Oshomah, commenting further on the criminal possibilities of NFTs, said he "feels it's inevitable. Bad players flock to where there is money but it's up to these platforms to regulate and verify what is happening on their platforms. It's a business risk no platform wants to take."
When asked if he thinks Nigeria has the legal bandwidth to accommodate NFTs, Ojosu told HumAngle that "the Nigerian Securities and Exchange Commission ("SEC") in furtherance of S13 of the Investment and Securities Act, 2007 ("ISA") did release a statement in September 2020 on Digital assets and their classification and treatment as virtual assets."
"By its nature," Ojosu adds, "NFTs would have been classified as Security Tokens based on the SEC classification, would have been treated as securities, and by extension, would have been subject to regulation by the SEC."
"However, the CBN's prohibition of cryptocurrency trading in February of this year has more or less rendered this position obsolete."
"The Nigerian Cyber Crime (Prohibition, Prevention) Act 2015, which requires all financial institutions and Fintechs to verify the identity of customers involved in electronic transactions through KYC checks is also relevant in this discussion albeit in its inadequacy."
"The Cybercrime act further to the above basically deals with data. But how do you regulate largely untraceable data? The act for all intents and purposes has been shown to be deficient in this regard," Ojosu concludes.
Innovations often come with new challenges and circumvention. As an artist, Haneefah explained that trading NFT was easy for her.
"I mean, the cost of entry has gone up, I think due to the P2P [peer-to-peer] method of funding crypto wallets. But by the nature of NFTs and cryptocurrency in general, they are not limited by traditional systems and you can always work around stuff."
However, Ojosu doesn't think it's the end of the world. "I think the SEC has the right idea," he added, "but for NFTs to be effectively regulated, a lot of our laws have to be brought up to speed and effectively implemented. It's a widespread change really, which is why I advocated for throwing all the laws away initially and starting on a clean slate."
"Educational curriculums have to be updated, training conducted, related laws amended… It's the whole work really," he finalised.
Haneefah continues to trade NFTs, while Oshomah, who "was surprised" his work "got sold quick," remains hopeful as an artist. But Ojosu, with his experience in Fintech and the Nigerian regulatory system, thinks that lack of direct access to trading cryptocurrency in Nigeria may impact the penetration rate of NFTs.
Princewill, who follows the NFT market and has written about it, believes that "the conditions for alternative economies have already been set by technology and the new era of the internet, and that's why I believe in the creator economy. Because it has the potential to empower young people to make a living or passive income from their skills. This can help reduce our unemployment and poverty rates."
---
Support Our Journalism
There are millions of ordinary people affected by conflict in Africa whose stories are missing in the mainstream media. HumAngle is determined to tell those challenging and under-reported stories, hoping that the people impacted by these conflicts will find the safety and security they deserve.
To ensure that we continue to provide public service coverage, we have a small favour to ask you. We want you to be part of our journalistic endeavour by contributing a token to us.
Your donation will further promote a robust, free, and independent media.
Donate Here