Emergencies
News
COVID-19: Nigerians Living With Chronic Ailments Want To Access Essential Medicines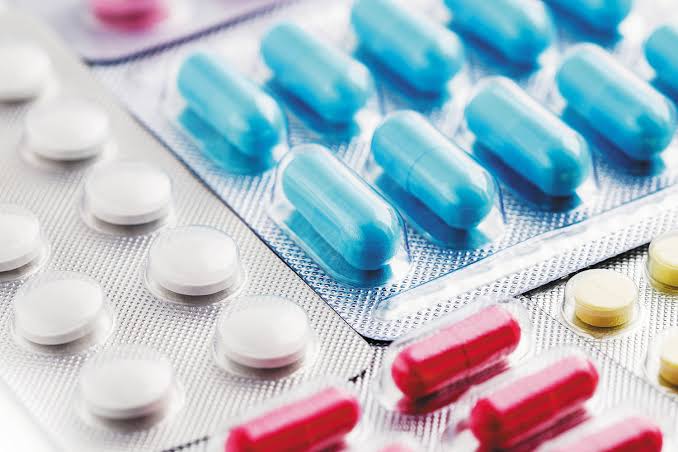 Ogechi Blessing, 23, was shocked on Wednesday, April 1, when she discovered she could no longer afford one of the medicines helping her to stay alive: hydroxychloroquine.
Before the novel coronavirus pandemic, she could get a pack for N6,000 but when she called her regular dealer, he informed her that the new price was N25,000 – and it wasn't an April Fool prank.
Agitated, she reached out to other sellers and visited at least eight pharmacies close to her house in Lagos. It was either the drug was out of stock or the price unaffordable.
She had to cry for help. Eventually, she found someone who volunteered to bear the expense. With the help of friends, she also discovered an online store that offered the medicine for a much lower price of N11,000.
Sometime in November 2019, Blessing, whose real name is not disclosed to prevent stigmatisation, was diagnosed with lupus – a chronic disease that causes the body's immune system to attack its own tissues.
She has since been buying packs of hydroxychloroquine twice a month as she cannot afford to get them in bulk. One pack contains 20 tablets out of which she takes two tablets every day to manage the disease.
Buying the medicine was as easy as randomly walking into a drug store and placing an order.
"Since the COVID-19 spread to Nigeria, it has been a struggle finding this drug; a total struggle," she said.
"It's no longer something you walk into a shop and see, and it is very integral to the management of my health. I could literally die if I don't have it."
Because it is capable of causing cardiovascular diseases, lupus has been found to kill young people by triggering stroke or heart attacks.
Drugs used to treat the disease, which suppresses the immune system, also increase a person's chances of contracting infections, including COVID-19.
Hydroxychloroquine is part of the drugs included in the World Health Organization (WHO) Model List of Essential Drugs.
The international body states that "essential medicines are intended to be available within the context of functioning health systems at all times in adequate amounts, in the appropriate dosage forms, with assured quality, and at a price the individual and the community can afford."
Hydroxychloroquine particularly is used as part of frontline treatment for diseases, including malaria (in some countries), rheumatoid arthritis, lupus, and porphyria cutanea tarda.
The recent high demand for the drug can be attributed to the spread of a false claim that it "has been proven to be a solution to the coronavirus", although WHO has maintained that there is no vaccine or antiviral medicine yet for the disease.
A young lady in Ibadan, Oyo State, who asked not to be named, shared her family's experience with HumAngle.
Five years ago, her mother, a laboratory technologist, was diagnosed with rheumatoid arthritis, also an autoimmune disease which causes joint pains and other health complications.
A blister pack of hydroxychloroquine used to cost about N1,000 in the area. But when the family checked Kunle Ara Pharmacy on Wednesday, March 25, they were told the price had increased to N4,000.
The Point of Sale machine at the shop had no signal so her dad left briefly to get cash. By the time he returned about three hours later, he was told the price had risen to N5,000. Eventually, he paid N60,000 for 15 sachets, which should last for up to two and a half months.
"I think we are the ones victimising ourselves," the lady said.
"Any opportunity we get, we want to extort people. I guess the price of that drug went up because they said it's used to cure coronavirus.
"I believe we should always think about people who might not be able to buy this drug because the way water saves life is the way so many people depend on it for survival."
Another resident of Ibadan, Akinyemi Muhammed, said that on March 22, soon after Oyo State recorded its index COVID-19 case, he saw an elderly man at Cran Pharmacy, Challenge, pay N12,000 for medicine that previously cost only N5,000.
"People were weeping in the shop because of inflated prices," he recalls sadly.
Blessing said people should stop stocking hydroxychloroquine at home if they had no urgent need for it and urged the government to intervene to make the drug available.
"It's literally nowhere; we searched all the big pharmacies: HealthPlus, MedPlus, all the pluses; they don't have it. This is a major drug and people are not getting access to it for a life-threatening illness. It's crazy."
Jelili Kilani, Chairman of the Pharmaceutical Society of Nigeria (PSN), however, said it was not entirely the fault of pharmaceutical companies that the drug had become extraordinarily expensive.
"Pharmacists cannot sell drugs cheaper after buying at high prices," he said. "I learnt there was a time a consignment of hydroxychloroquine came and the pack that should have gone for N20,000 was sold for N40,000 to the pharmacists."
He said that no pharmacist would attempt to make 100 per cent profit from his products as a way of exploiting calamities faced by consumers because it was unprofessional.
For some, drugs are available but money isn't
Aside from the fact that drugs have generally become scarce and expensive because of increase in demand, there are Nigerians who are unable to get them because they do not have the money.
Adeniyi Thomas, who lives in Oworonshoki, Lagos, is the breadwinner of a family of six. He worked as a travel agent but could not continue since the virus spread to Nigeria and the government placed a ban on air travel.
Although he has atherosclerosis (clogging of the arteries), he would rather spend the little money he has catering to his children than get the necessary drugs.
Normally, he regularly takes two drugs for his condition: atorvastatin and clopidogrel. To make the stock last longer, he would take the pills once in two days instead of daily as prescribed.
Nevertheless, he no longer has any clopidogrel tablets and, when HumAngle spoke to him, he only had three to four atorvastatin tablets.
"I almost had an attack yesterday," he said. "It comes in the form of seizure. When it happens like that, I normally look for this alabukun [a herbal medicine] to serve in the place of aspirin. I also try to take hot drinks. That was how I was able to suppress it."
Thomas said he was not the only one in the situation. He said he had a friend, for example, who suffered High Blood Pressure and had run out of his medication.
"He's struggling," he said. "We talked over the phone. We just need the government to make these things available so people like him will not die. We don't need money because, at the end of the day, we will still use the money to buy drugs."
Blessing says: "If you are not getting the right medications for the condition I have, you are risking death. And it is a senseless kind of death because the drug is normally affordable and in abundance."
According to WHO, chronic diseases are estimated to account for 24 per cent of all deaths in Nigeria.
---
Support Our Journalism
There are millions of ordinary people affected by conflict in Africa whose stories are missing in the mainstream media. HumAngle is determined to tell those challenging and under-reported stories, hoping that the people impacted by these conflicts will find the safety and security they deserve.
To ensure that we continue to provide public service coverage, we have a small favour to ask you. We want you to be part of our journalistic endeavour by contributing a token to us.
Your donation will further promote a robust, free, and independent media.
Donate Here