Development
News
COVID-19 Exposes Inadequacies In Africa's Education Systems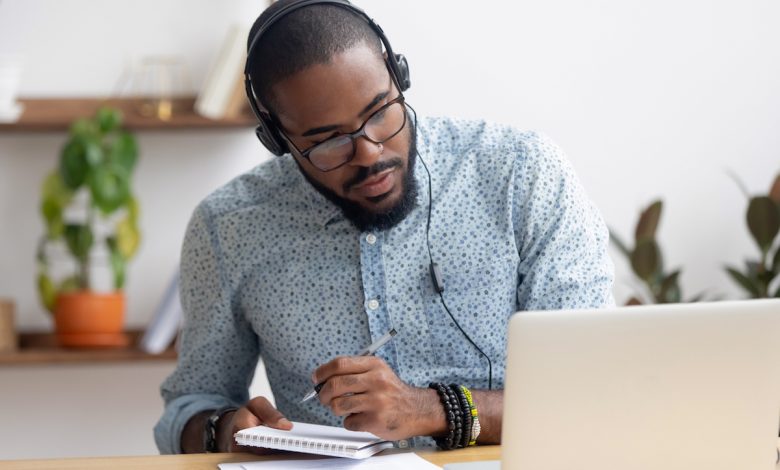 The COVID-19 pandemic has exposed inadequacies in the health and educational systems in Africa and highlighted the dishonesty of the political class toward the people.
Besides the deaths which have been mounting by the day and the damage to national economies, another reality for most African countries is how to address the education needs of their populations.
For example, French-speaking Central African countries (CEMAC), including Cameroon, have introduced online/tele-education to engage pupils who have been forced to stay at home because of the spread of COVID-19.
However, the goal of the arrangement is being thwarted by inadequacies in energy supply and information communication technology (ICT).
According to the World Bank, only 35 percent of the 51 million people in the Central African sub-region have electricity in their homes.
And even so, the supply is very convulsive that most of those who lay claim to electricity connection most times have the commodity for less than one quarter of the day.
In a country like Chad, only 3.5 per cent of households have access to electricity as against the World Bank figure of 10.9 per cent.
Only 30 percent of Cameroonians living mostly in urban areas have access to electricity, while in the Democratic Republic of Congo, 19 percent of the population access electricity.
Overall internet connectivity in the Central African sub-region is about 12 per cent with Cameroon topping the chart with 35 percent of the population connected to the internet.
Less than 20 per cent of school children in the CEMAC countries have access to online/tele-lessons and this number is mostly among those living in urban areas.
According to Prof. Victor Ngoh, one-time Deputy Vice-Chancellor in the universities of Buea and Bamenda, governments which have opted for online/tele-education to engage students during this lockdown may be involved in an exercise in futility.
"Students have not been psychologically prepared for online/tele-education and even keeping that aside, there are no pedagogically prepared teachers to effectively carry out their newly imposed roles as online/tele-teachers.
"The good thing here is that this covid-19 imposed lockdown would give the government the opportunity to reflect on conceiving and promulgating legislation that would institutionalize online/tele-education," he said.
Eric Kombey, a sociologist at the Yaounde Central Hospital, said the decision by all the governments within the CEMAC zone to opt for online/tele-education to keep students busy during this period of school closures was laudable.
But he added: "Our social setting and the obligations of online/tele-education are strangers to what is being practiced now.
"The online/tele-education now being carried out does not incorporate interaction between the teachers and the students and thus there is no way to determine the degree of assimilation of the courses taught.
"Even if this were the case, the situation whereby electricity supply is cut in the middle of tele-lessons leaves much to be desired by way of end-results."
With this frustrating experience in online/tele-education, Kombey thinks students, "especially the female ones may find themselves in unholy situations that may result in unwanted pregnancies".
Dr Ashu Nyenty, an Editor with the national television channel CRTV which has been doing most of the tele-education, said those criticizing the idea should understand that the option was merely a stop-gap approach to an imposed situation.
"Most people say by opting for online/tele-education to occupy students during this lockdown period, only the children of those in urban areas who can afford both television sets and internet connections stand to benefit.
"The truth is that this online/tele-education approach is intended only to occupy the students and not designed to lead to exams based on what was taught exclusively online and tele-education, Nyeng said.
"The teachers are going to come back on what they are teaching now by following the syllabuses prescribed by the relevant education ministries.
"In this way, nobody would be cheated out," he explained.
Chief Agbor Robertson, Vice-Principal of Saker Baptist College which is Cameroon's most prestigious girls' secondary school, said, "Most students, especially those who have no access to the internet, will forget most of what they had studied.
"Even the e-learning option has been very haphazard. We at my school are very uncertain as to how many of our students would return to school after schools reopen.
"It is our estimate that more than 20 percent of our students will not return to school and this is very disheartening."
Agbor added that one very frightening scenario concerned the former separatist fighters who were persuaded to leave the bushes and come to school.
"We have reliable information that some of them have returned to the ranks of the separatist fighters in order to survive. This is very sad."
He insisted that the only solution to the current situation was a rapid end to the lockdown.
"Even a prolongation of the school year after schools reopen would not solve the problem," Agbor said.
For journalist Sone Bayen, this stay-at-home "coming in the later part of the academic year could ruin the entire academic programme for the year.
"This is because it would be hard for education authorities to adjust. There is also a high probability that the academic year may not end smoothly as end-of-year exams could be in jeopardy."
The veteran U.S.-trained journalist lauded the "education authorities who brought the great idea of television and radio school to catch up but without internet access, kids in rural areas may be left out.
"Even city kids suffer frequent power cuts.
"By the way, this has been the fate of kids in conflict zones in the Anglophone regions where there is the separatist insurgency and the Far North Region where there have been Boko Haram attacks for several years now which forced children out of school," he said.
What Nigerian students are saying…
Adebayo AbdulRahman was excited in November when he was offered admission to study Political Science at the University of Ibadan. But six months down the line, he still has not taken a single lecture or registered for courses.
"When the last academic session ended in February, we were expecting the school to announce a resumption date. But we have heard nothing due to the pandemic," he said.
"It is painful that almost half a year after celebrating that you were offered admission you don't even know the number of courses you are going to offer.
"You don't even know the way to your faculty. And, when people ask, you have no choice but to say you are an undergraduate," he said.
For Abiodun Oguniyi, a final-year student of Veterinary Medicine at the same university, the problem is at the other extreme. After spending over seven years on the programme, he has no idea when he is likely to graduate.
Fadilah Gambari, a third-year student of law at the University of Ilorin, also expressed frustration over the situation.
She said she had not found any online course that caught her interest and hoped to return to school soon.
She said she did not think the school could introduce e-learning at this time because of the huge student population.
"We are over 200 in my class alone and there are five levels in my faculty. I don't think there's any online platform that can take that number of students," Fadilah said.
Add to that, not everyone has access to good internet and many students do not currently have any motivation to read, such as continuous assessment tests, she said.
Oriyomi Ogunwale, the project lead at Eduplana, a civic organisation that improves access to education through technology and advocacy, said the organization had expected the federal and state governments to work towards introducing digital learning for students as soon as the lockdown became inevitable.
"We believe university lecturers can make use of alternative platforms to engage their students, including Zoom and social media platforms. But the truth is, even when the students were functioning normally, nothing was done," Ogunwale said.
He stressed that many underlying issues in the tertiary education system, such as funding problems and staff negligence, ought to be addressed for it to function well even at periods of crisis.
Meanwhile, Habeeb Kolade, founder and executive lead at The Bamboo College, a group that accelerates the distribution of educational support to schools, suggested that telecommunications companies could help.
"Data is a major issue. Nigeria's minimum wage cannot support online learning for a lot of people.
"Telecommunication companies can create special internet bundles for educational websites just as they have for social media platforms," he said.
Kolade also observed that although there were companies that helped schools to integrate e-learning into their operations, many lacked infrastructure to make it work, especially because students could not afford necessary gadgets and access to the internet.
Additional reporting by Kunle Adebajo
---
Support Our Journalism
There are millions of ordinary people affected by conflict in Africa whose stories are missing in the mainstream media. HumAngle is determined to tell those challenging and under-reported stories, hoping that the people impacted by these conflicts will find the safety and security they deserve.
To ensure that we continue to provide public service coverage, we have a small favour to ask you. We want you to be part of our journalistic endeavour by contributing a token to us.
Your donation will further promote a robust, free, and independent media.
Donate Here