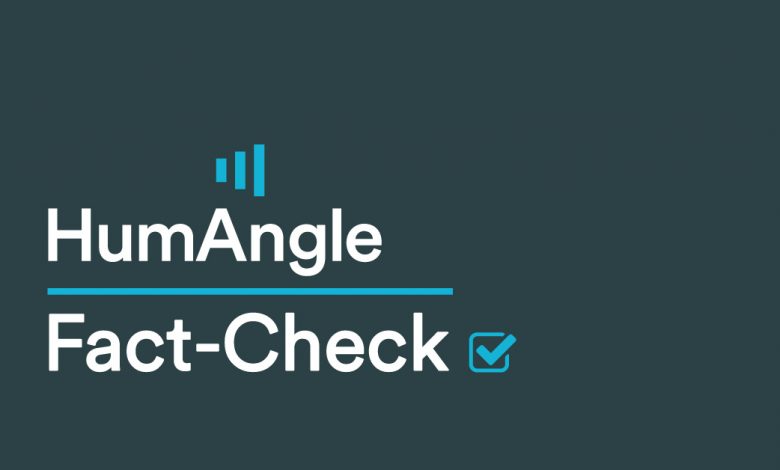 There has never been a time in the history of pandemics that people have been as connected as they are today. The internet has made this possible.
Religious leaders and others are taking advantage to win adherents to their beliefs and Nigeria is not exempted.
Medical historians complain about the sparse information on the dimensions of the spread of earlier pandemics to be able to understand their origin and dynamics. Pandemics like the black death and Spanish flu are in this category.
In the future, analysts will be dealing with so much information about pandemics and likely to confront a dilemma in separating facts from fiction.
The internet is a few years old in Nigeria but it is making citizens more connected in a manner they have never seen before.
Internet penetration is growing at a phenomenal rate with many people signing up to social media platforms daily.
Discussions on the platforms are heavily influenced by disinformation and misinformation peddlers. This shapes not only discussions on peace and politics but on health crises, especially at the time of pandemics from Ebola and coronavirus.
The novel coronavirus pandemic (COVD-19) has given rise to a deluge of misinformation, disinformation and conspiracy theories moving with a flash of light on social media platforms.
Such attitudes are forcing new sets of regulations from big tech companies and are leading the World Health Organisation (WHO) to wage war, not only on the pandemic, but on the devastating effects of "Infodemics".
Infodemics, a package of misleading but viral media content, has become a new trend populating cyberspaces, the WHO warns.
The overwhelming amount of false information is making fact-check difficult. Fact checking organisations and activists return to carefully selecting and working on misinformation that can lead to obvious danger.
Bashir Sharfadi is a social media influencer and fact-checker who confessed how difficult fighting disinformation is as cases of coronavirus grow in Nigeria.
"Fake news and conspiracy theories are all over social media," he said.
"We used to monitor popular platforms and pages that people use in peddling misinformation. But today the ones we get from people alone are too many. We select only dangerous ones to counter."
There are varying themes, scopes and targets of false information on coronavirus trending in Northern Nigeria, for instance.
Despite the evidence of over 600 people dying after consuming alcohol in the belief that it was the cure for coronavirus in Iran, false cures and conspiracy theories continue to take the lead in the misinformation industry.
Several voice notes have been forwarded to groups and individuals on "how you can protect yourself from coronavirus".
Sharfadi said, "We have seen and countered many conspiracy theories and false information and broadcast the fact-checks on radio stations. But many are very hard to explain to lay men.
"Some conspiracy theories like the one on 5G and coronavirus need technical explanations to counter and therefore are hard for many people to understand."
Population Reduction and Bioweapon
Some conspiracy theories like the "population reduction mechanism" promoted by Mallam Bashir Ahmad Sani, a Sokoto based influential cleric, have religious-cum-anti western undertones.
In a video uploaded mainly on Facebook and YouTube the Islamic cleric said, "[corona] virus is not a living organism. They created it to reduce world population. They have been disturbing Ethiopia, Sudan and Egypt to control their population."
Fact-checkers at HumAngle have countered the claim by submitting the video to Dr Abdulrazak B. Ibrahim, a lecturer at the Department of Biochemistry, Ahmadu Bello University, Zaria.
The don, a member of the community of scientists in Nigeria, explained that COVID-19 could not have been created and used as a bioweapon.
"Anyone with basic understanding of the evolutionary biology of viruses and how they exchange genetic information with living organisms directly within the web of life, will not outrightly say 'viruses are not living organisms," Abdulrazak said.
"Ignoring different scientific views on the subject, the Malam went beyond himself and made one of the most absurd of statements declaring that "viruses are created."
"He is utterly wrong. Viruses have been around from the beginning of life on earth and have evolved to live in their hosts over millions of years.
"In fact, viruses are found in plants, animals and even bacteria. In humans for example, a significant part of our three billion units of DNA consists of sequences from descendants of viruses that infected our ancestors over millions of years.
"So, to advance the argument that viruses are not living organisms and therefore are created, is completely wrong.
"What we may say is that "viruses are not independent living organisms", and that has been a subject of debate in classifying viruses as living or non-living things, with scientists divided on the subject," he said.
"However, the most outrageous statement from that video is the charge that 'viruses were created' to 'reduce our population'. This is incorrect" (find the full fact-check here)
5G Caused Coronavirus
Chris Oyakhilome, whose church claims to have about 13 million followers worldwide, is combining misapprehensions about 5G technology and the coronavirus.
He has a theory that unifies the two novel phenomena. The result is a multi-coloured and deviously-layered teaching which accuses the world's governments, media corporations, scientific and medical experts as well as moneyed individuals of masterminding a "new world order."
Claim: In line with Pastor Chris' theory, he suggests some very ambitious things. He claims 5G technology can do – like literally connecting human brains to the internet.
The popular cleric said, "The federal government was pushed to lockdown Abuja and Lagos specifically. Why? Because of 5G in Abuja and Lagos.
They already tested 5G in Abuja and they are engaging it already in Lagos. That's the reason the federal government had to lockdown Abuja and Lagos. So the 5G could be installed. There are other cities planned for, he said.
"I have said before, what killed people in Wuhan, China was not the virus, it was the 5G. If you say it's not, tell us how you discovered yours. This is the reality. That's what killed them. I told you, what the world is dealing with right now is not a virus. The problem is not a virus. This is the biggest deception in the world. It's not a virus."
Verdict: False.
Dr Simon Clarke, associate professor in cellular microbiology at the University of Reading, said, "The idea that 5G lowers your immune system doesn't stand up to scrutiny."
"Your immune system can be dipped by all sorts of things – by being tired one day, or not having a good diet. Those fluctuations aren't huge but can make you more susceptible to catching viruses."
"While very strong radio waves can cause heating, 5G is nowhere near strong enough to heat people up enough to have any meaningful effect.
"Radio waves can disrupt your physiology as they heat you up, meaning your immune system can't function. But [the energy levels from] 5G radio waves are tiny and they are nowhere near strong enough to affect the immune system. There have been lots of studies on this."
It would also be impossible for 5G to transmit the virus, Adam Finn, a professor of paediatrics at the University of Bristol, adds.
"The present epidemic is caused by a virus that is passed from one infected person to another. We know this is true.
"We even have the virus growing in our lab, obtained from a person with the illness. Viruses and electromagnetic waves that make mobile phones and internet connections work are different things. As different as chalk and cheese," Finn says.
(Additional reporting by Anita Eboigbe)
---
Support Our Journalism
There are millions of ordinary people affected by conflict in Africa whose stories are missing in the mainstream media. HumAngle is determined to tell those challenging and under-reported stories, hoping that the people impacted by these conflicts will find the safety and security they deserve.
To ensure that we continue to provide public service coverage, we have a small favour to ask you. We want you to be part of our journalistic endeavour by contributing a token to us.
Your donation will further promote a robust, free, and independent media.
Donate Here