Development
Featured
Features
Cost Of Living Crisis: Fuel Subsidy Removal Deepens Poverty For Nigeria's Urban Poor
The removal of the fuel subsidy was supposed to aid the economy, after a short period of pain. But for the urban poor who live balanced on thin margins, it is having a deep effect, turning life into a battle for survival that could lead to poverty for millions.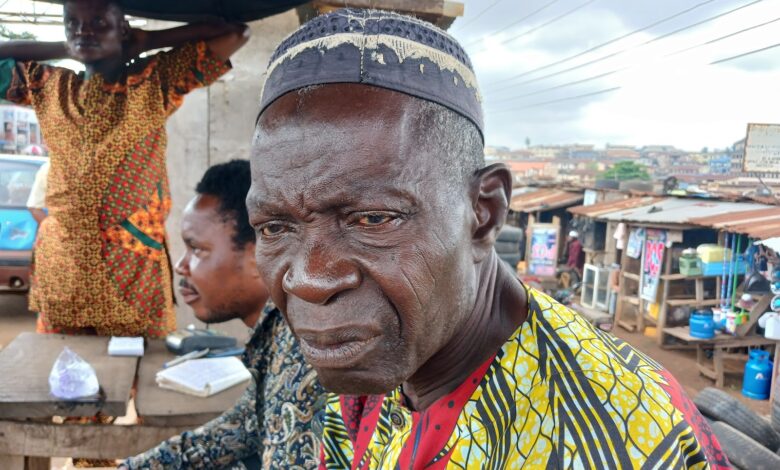 By his own account, life had been alright for taxi driver Kasali Ogundele. But now, suddenly, he's approaching his old age and has to set his horizons lower. Much lower.
Before President Bola Tinubu announced the removal of fuel subsidies during his inauguration in May, Ogundele's family ate the soups they liked. They were able to afford the ingredients for their favourite; imported mackerel, rice and beans, which cost them about ₦6,000 ($7.64) per week.
But now, after buying fuel and making a daily payment of ₦4,500 ($5.73) to the owner of the cab he drives, he goes home with much less, the 65-year-old taxi driver in Ibadan, South West Nigeria said.
While he agrees the economic situation was challenging before, he and his family were accustomed to enjoying what they could from what little he and his wife made.
Fast forward a few months, and things have changed completely.
The price of petrol moved from ₦194 ($0.25) to over ₦600 ($0.76). This has had far-reaching, knock on effects that have shocked the economy.
And although economists say this shock will be temporary, for the elderly or those approaching old age, they face going into uncertain times at a vulnerable point in their lives.
Knock-on effects
Ogundele's life, like most urban Nigerians, is finely balanced on a thin margin between his income and his financial commitments; the payments he has to make for things he uses effectively on credit.
Ogundele explained the knock-on effects of the price rise on his life; Since the hike in fuel price, many commuters prefer to walk some distance before getting a cab, which makes it difficult for drivers to make any profit after buying fuel and payments to the car's owner.
Not being able to afford his commitments mean that he hasn't just seen a drop in his revenue, he's had to stop driving altogether, leaving him destitute.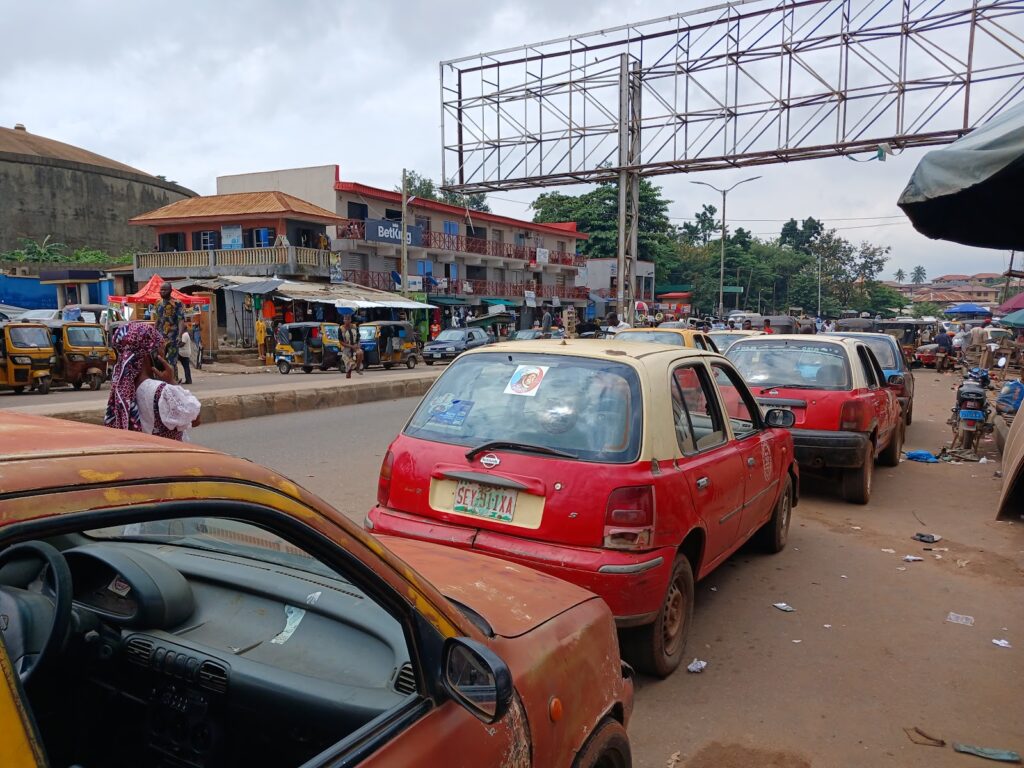 "I explained to the owner of the vehicle that I can't meet up with the delivery fee but he didn't agree. So, I have to park the car. I only come to the garage every morning with the hope that some of my friends will give me a penny to take home at night.
"The last few weeks have been hell because of the fuel hike. Transport workers are facing unprecedented hardship and many drivers have abandoned their vehicles because we spend all our profit on fuel," he told HumAngle.
Fuel subsidy
Though Africa's largest oil producer, Nigeria has no functional refinery. The four major oil refineries in the country were shut down as a result of poor maintenance, forcing the producers to send crude abroad to be refined before shipping it back.
In 1973, the fuel subsidy was introduced in a bid to keep petrol cheap for citizens, the government covered part of the cost of importation.
But over time the system became a burden, and was exploited by people who had access. It became hard to remove. Some had their interests corruptly wrapped up in it persisting, and the person in the street resisted as they felt it was the only thing the government did for them.
But subsidies distort the whole economy, artificially influencing markets and diverting resources into servicing the subsidy, changing the conditions under which markets operate.
In recent years the government found it was spending huge amounts, the bulk of its revenue, just paying the subsidy. That commitment has made everything else worse.
President Muhammadu Buhari committed the government to removing the subsidy, but he maintained payments until the end of his term, to cushion the blow, he said, and (his critics say) ensure the blame for what was to follow did not fall on him.
During his inauguration on May 29, President Tinubu announced the removal of subsidy on petrol, claiming it would benefit the poor. The decision was made at a time when Nigerians were just recovering from the menace of a controversial naira redesign policy.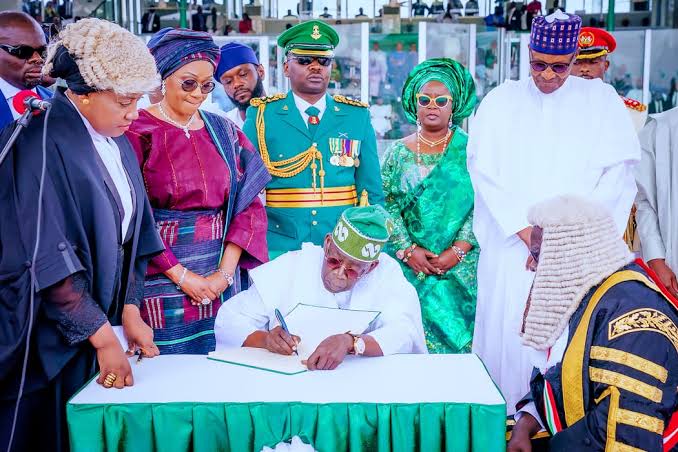 Economists say the removal was necessary.
Speaking with HumAngle, Razaq Fatai, an economist with a focus on public policy and investment-related issues, said the fuel subsidy was removed to make the lives of Nigerians better and for the survival of the country.
"Before now, government finances have deteriorated, and debt levels are very high. I understand that the only solution to that is to let the subsidy go. Clearly, it's not making lives better. With an over 200 per cent increase in the cost of fuel and salaries not increasing, Nigerians now spend a huge part of their income on fuel."
Speaking about the potential gains of removing the subsidy, he says; "now that the government is making more money, if well utilised, it could be used to provide necessary investment in mass transit and infrastructure to make it accessible to all."
But these things require scrupulous management, he says.
"It however appears that it may take a while for the government to decide how to use the savings and if nothing is done in the next six months, we could find millions of people in extreme poverty."
The challenge is how the government will spend these gains from subsidy removal.
"Nigeria is well known for its wasteful use of resources and we see corruption eating deep into our resources. All of these need to stop for us to meaningfully gain from the removal of subsidy. If that does not happen, businesses will continue to suffer and more people will be poor. For a future where Nigerians live better, we need to see a high level of discipline and reform that help to improve ease of doing business in the country."
Debt
The effect is not limited to car drivers. Even if you're using less costly and more efficient methods of transport, there is still pain.
People in the cities are so burdened with outgoing payments, so highly leveraged with debt, and the cut is so deep, even methods of transport that are cheaper to run are no help.
Like Ogundele, Funmi Osho's culinary tastes have had to change. The single mother said she has also cut expenses on essential commodities for her 3-year-old son.
Though she holds the Nigerian Certificate of Education (NCE) as a teacher, she left her teaching job some months ago.
"The salary from teaching was not enough to pay my bills as a single mother. I have a child and a mother to take care of. I took the tricycle on hire purchase in early May and I am expected to pay ₦2.6 million [$3,310] within two years.
"I made the decision when the price of fuel was quite friendly and the agreement says I should pay ₦30,000 [$38.19] weekly. The weekly payment is however difficult to meet due to the fuel price increase. We tried increasing transportation costs after the announcement of subsidy removal but commuters refused to pay so we have to cut down our fare.
"Last week, I didn't meet up with my delivery. I had to borrow money from a friend to meet up. Failure to make the payment weekly will make the owner collect the tricycle from me. I'm just holding my faith and struggling to meet up because I have a child to raise," said Funmi.
Businesses lay off staff
This really is just the beginning. Transport costs going up has a knock on effect on other things.
On his part, Akeem Adewale, a cement store secretary resigned from work after transit fares in Lagos shot up. He said journeying to his workshop is no longer an easy task. His plea with his boss to increase his salary because he now pays more than he had budgeted on transportation was futile.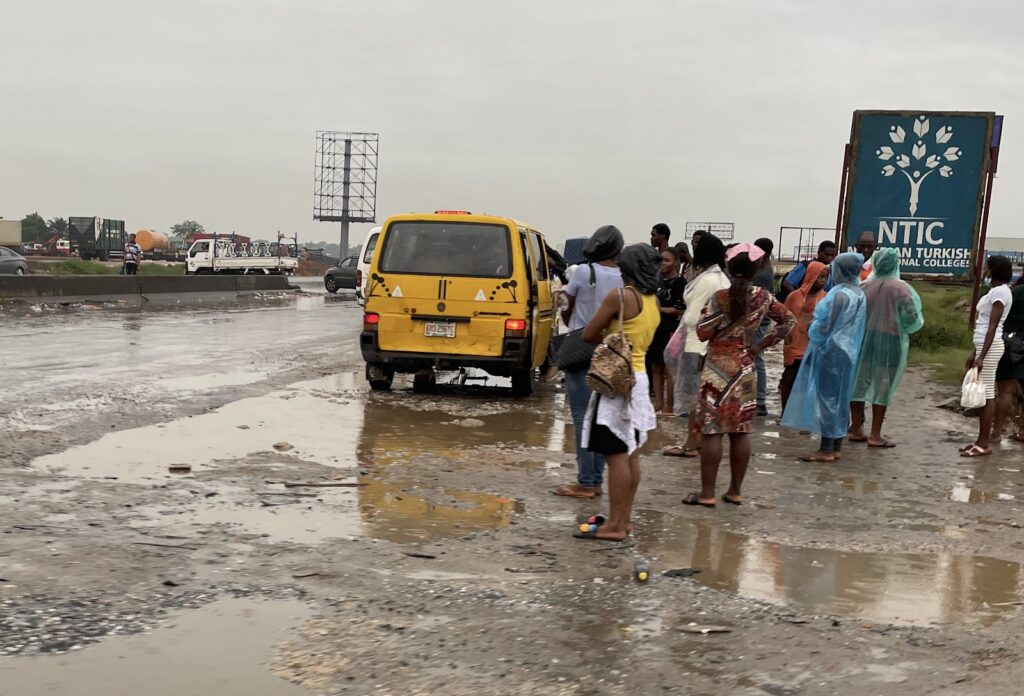 "Since my boss refused to add to my salary, I decided to trek from Sangotedo to Ajah every morning and then use public transport in the evening," he said. "After a week of doing that, my boss said he could no longer condone late coming. We could not reach reasonable terms so I resigned. I am currently on the lookout for another job."
He is not alone. The number of jobless people is growing.
HumAngle gathered that businesses, particularly those heavily reliant on transportation and high fuel consumption, have faced increased operational costs, leading to lay off of staff.
Victoria Alagbe, a reporter with an online newspaper in Lagos, told our reporter that her publisher laid off 10 staff due to the rise in running costs of the organisation.
"We all got the shocking mail from the HR about two weeks ago that some of us have been laid off due rise in running costs of the organisation. We were told to consider the two weeks' notice important so that we can seek a replacement job. So, today is my last day at my office and I am yet to get another job," she said.
Kazeem Olajide, a cement dealer with six outlets at various bus-stops in Ajah area of Lagos also said he has sacked three of six staff working with him.
"I used to have three vehicles that helped deliver cement to customers but I have to sack the three drivers using the vehicles. I no longer deliver cements to customers at sites because of the hike in fuel prices. So, customers get motorcycles or come with their vehicles anytime they are in need of cement. We thought the hike was temporary but we are surprised that it keeps increasing and we have no choice but to park the vehicles and sack the drivers."
The General Manager of Colorado Hotels Ltd in Ibadan, Stephen Adams, argued that power outages have become a common occurrence as the hotel faces logistical challenges that limit their ability to meet clients demand efficiently.
"Our big generator allows us to turn on the air conditioners and other appliances in the hotel but we stopped using it when the fuel increased. We increased our hotel rates but customers protested. We decided to switch to the use of a smaller generator which only allows the rooms to use fans.
Despite doing this, we were not making enough to sustain the business so we had to reduce the number of staff in the kitchen and those at the laundry. We used to have about 30 staff but currently have 20 with us," he explained.
Adams, however, said the staff laid off may be recalled if normalcy returns in the country.
"We do not pray that it should be a long term issue but we cannot predict for the government. We just need to adjust and this may continue to lead to lay off of workers.
"The government claims that the policy will save money and reduce corruption but it is having negative impacts on the lives of citizens. We were not happy that we have to sack people but we cannot sustain the business if we don't."
Although he pledges to rehire his workers, many may not be so lucky, and it could be longer than people realise before those conditions come around again.
'Millions in poverty'
To cushion the effect of his economic reform, Tinubu promised to increase the supply of grain and fertiliser and raise the salaries of civil servants.
The government also promised to give cash to Nigeria's poorest households by providing a monthly emergency stipend of about ₦8,000 ($10.18) for the next six months. The decision was paused after many expressed worry that the plan was insufficient.
It is as yet unclear how long the pain will go on, if these palliatives will be effective or even if they will last.
The economist Razaq Fatai says the government will have to be careful. If things do not get better soon, they may have to take action that will undo the removal of the subsidy. When families now have to eat fewer meals, if the government does not find solutions to ameliorate the situation, millions of people will fall into poverty by the end of the year.
For some people, like Kasali Ogundele, they might be forgiven for wondering if they have enough time to see a recovery.
Although not a rich man, in times before Ogundele was able to buy a small delicacy he enjoyed. Now, Instead of his favourite tins of imported Titus brand mackerel, his wife has switched to making thin okro soup with local smoked stockfish.
"It is more or less a case of misfortune for me because my wife has been feeding me with the little she makes from her petty trade. I have been a taxi driver for the past 40 years and life has never been this bad for us," he said.
---
Support Our Journalism
There are millions of ordinary people affected by conflict in Africa whose stories are missing in the mainstream media. HumAngle is determined to tell those challenging and under-reported stories, hoping that the people impacted by these conflicts will find the safety and security they deserve.
To ensure that we continue to provide public service coverage, we have a small favour to ask you. We want you to be part of our journalistic endeavour by contributing a token to us.
Your donation will further promote a robust, free, and independent media.
Donate Here