Armed Violence
Features
News
Children Rendered Orphans By Nigeria's Terror Attacks Face A Grim Future
Many children who lost their parents to terrorism in Northwest Nigeria are left on the streets battling for survival. Their future has never been bleaker.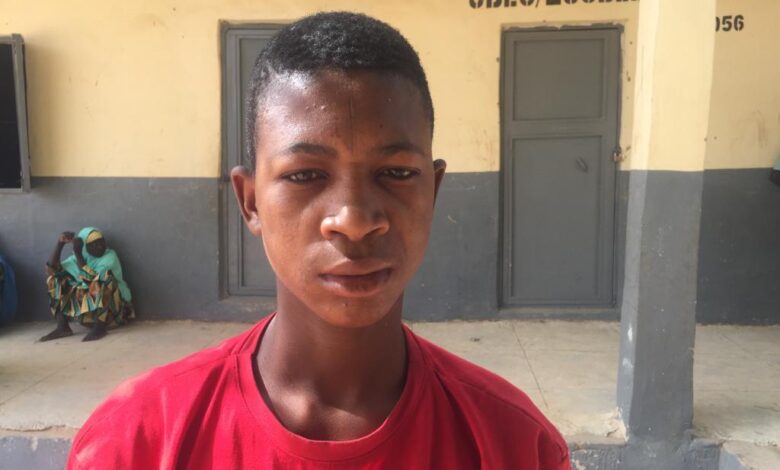 Sani Ibrahim, 17, has always wanted to get a university degree. He already has a secondary school leaving certificate and tertiary education is the next logical step. But that dream was indefinitely placed on hold when terrorists killed his parents last year. The boy, who is from Yanbuki, a village in the Zurmi area of Zamfara, Northwest Nigeria, now works on farms in neighbouring villages to sustain himself. 
"I feel terribly bad when I remember the incident but I leave everything to God," he said, clearing tears using his shirt. "Both my parents were killed by terrorists in Nov. 2021. It was the darkest moment of my life because they were planning on taking me to the university but God did not wish so."
He also said he missed his parents and "feels very hurt when I want things that I know they are the only people to provide them."
Ibrahim is the first of five children, and is now responsible for the care of his younger siblings, who could not also proceed with their studies because the public school in their village was destroyed by terrorists. Many teachers have fled the community too.
Yanbuki is one of the frequently attacked places in Zamfara, with the crisis leading to huge losses of lives and property. Many of the over 42,000 displaced residents have resorted to begging for food and shelter.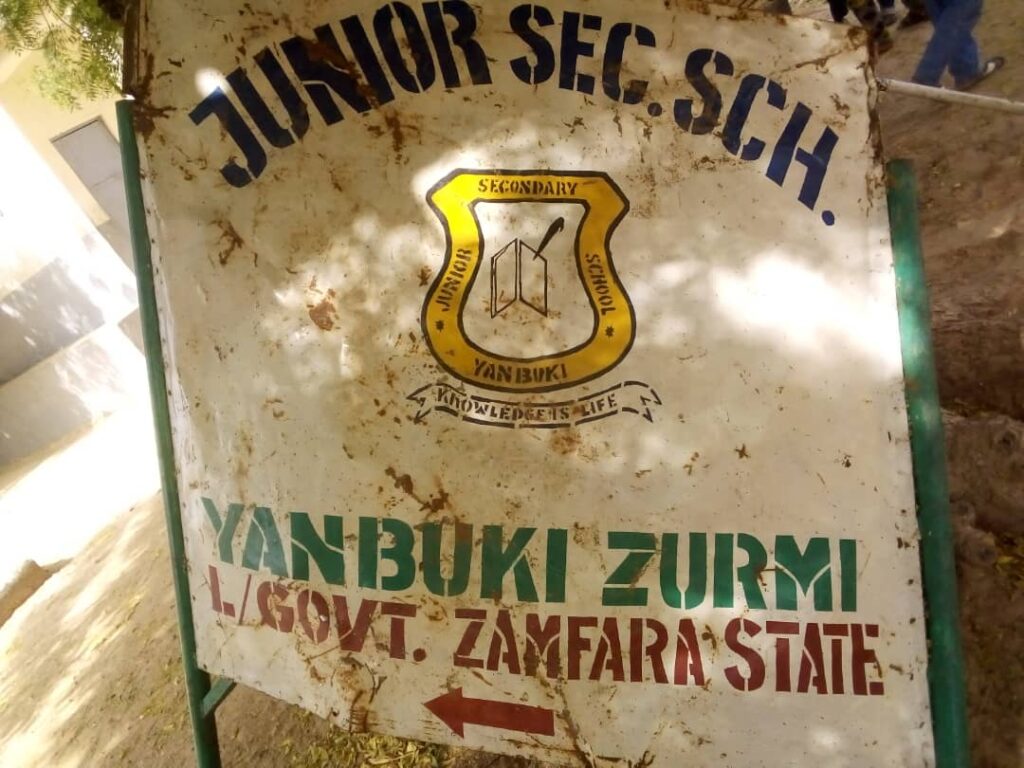 A village of orphans 
Yanbuki hosts dozens of children who have been orphaned as a result of terror attacks. Zakariyah Adam, the village's Chief Imam (an Islamic leader), told HumAngle that not only are there widows and widowers, "there are over 30 children being catered for by community leaders because they lost their two parents to attacks by terrorists. They have terrible stories because they are young and hopeless."
Many of the children could not hold back tears as they shared their stories. "What can I say? We are just struggling to survive. Both my parents died during a tragic attack that led to the killing of over 30 villagers in their homes and farms," Ibrahim Abdullahi, 16, told HumAngle.
He added that his father could have survived the attack but was caught while trying to run away with his mother who had a disability.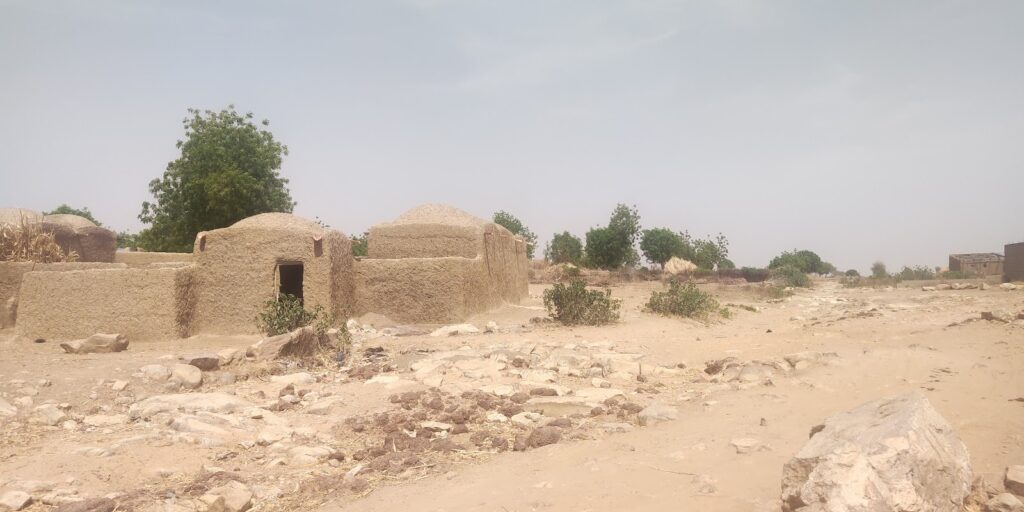 "We were seated reading the Quran when they came and attacked our village four months ago. My parents left behind 20 children. My father had a bus that we thought we could use for transportation business but the bandits also burnt it the last time they attacked the village," Ibrahim said.
"Life has not been easy since we lost our parents. We have a lot of problems but we leave everything in the hands of God. After killing my father and mother, the terrorists kidnapped me, tortured me, and even had a debate on whether I should be killed. If not for God that touched their hearts, I won't be here to tell these stories. I have continued to farm after my parents passed away."
Another victim, Abdulsamad Saminu, 14, said he depended on his late parents for all his basic needs, including food, shelter, and clothing. While he knows that all living things must someday die, the murder of his parents who were his caregivers is quite traumatic for him.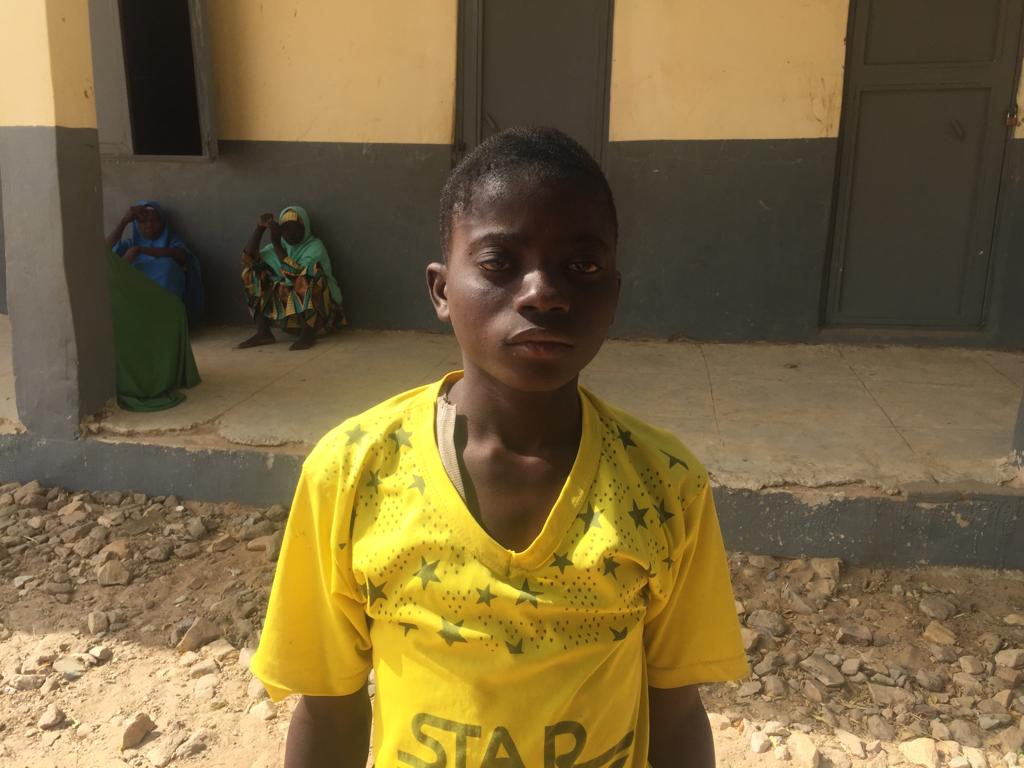 Even when he grows older, his parents' 'untimely death' will continue to leave a mark. "I have not been motivated to do normal activities, including eating and sleeping properly – it can be difficult sometimes," he said.
Though his parents were killed on their farm months ago, he still has prolonged memories of the incident and he has no mental health professional to walk him through his grief.
Abdulsamad has three siblings and they are all finding life difficult since they lost their parents. "We are on our own. We depend on people who help us. If help doesn't come, we leave everything in the hands of God."
Displaced after losing parents
Despite the 38° Celsius sun, many children in the Talata Mafara area of Zamfara appear more concerned about what to eat as they move from one stranger to the other with their bowls outstretched.
Abdulrasheed Bashiru, 17, is one of the children. He was born and raised in Sabon Birni, one of the local government areas immersed in raging insecurity in Sokoto. The area became a safe haven for terror groups because of its proximity to Zamfara, the epicentre of insecurity in the region, and the neighbouring Niger Republic.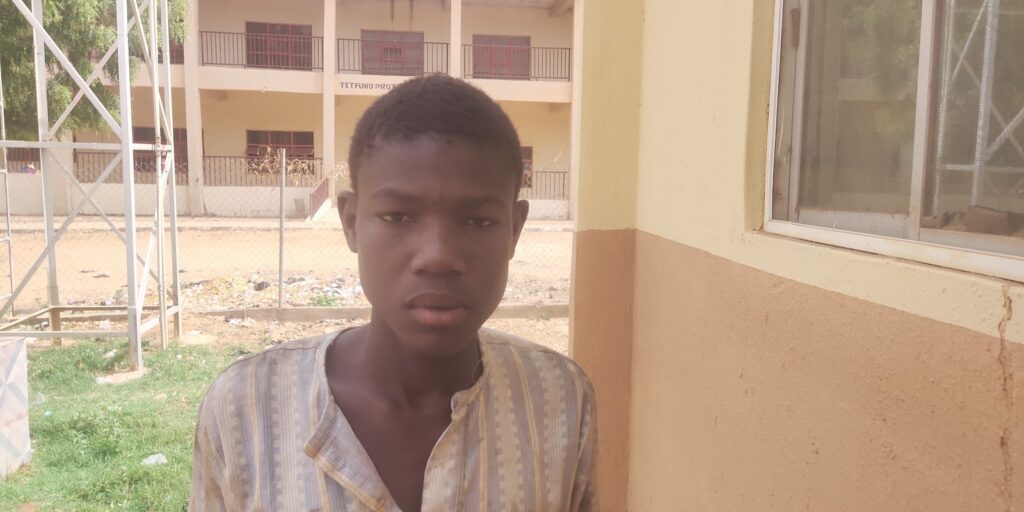 "My parents died during an attack in our town in Oct. 2021. Many others became displaced and I had to follow some people who survived the attack to Mafara. I have since then seen this place as home. I cannot go back to Sokoto because terrorists already took over our village."
Abdulrasheed was rounding up his junior secondary school education when the incident happened. Today, he has given up on his dream of becoming a medical doctor.
"I now beg for food on the streets and sometimes get help from philanthropists who feed us. I saw people suffering while growing up and my dream is to be a medical doctor. My father, a farmer, was supporting me before he was killed and it did not appear like that would happen [before it did]," he said disappointedly.
Father killed, mother missing
Hussein Yusuf, 11, was reluctant when asked about his parents. He was more concerned about the stipend he could earn for the day's meal and only opened up after eventually getting some cash.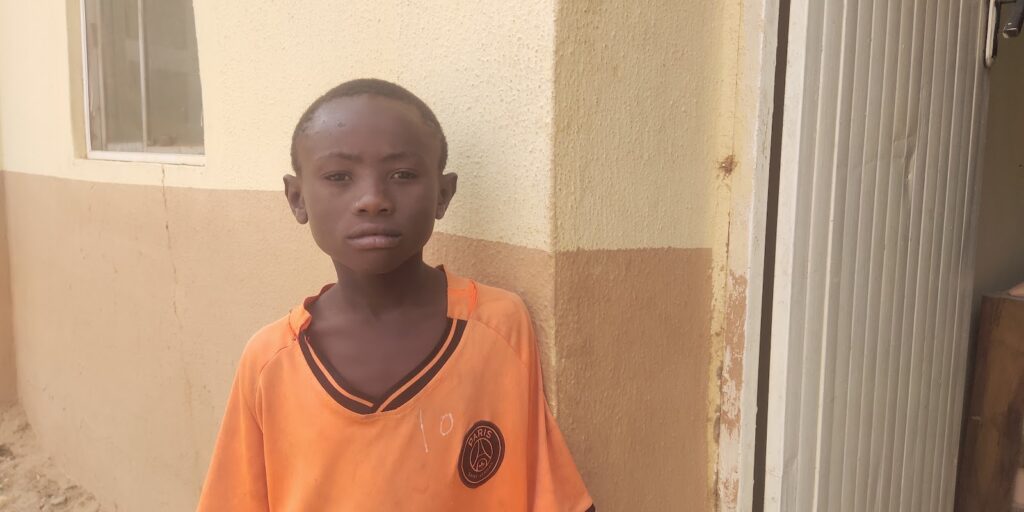 In his case, his father was killed and his corpse burnt by terrorists who attacked their village in Bakura Local Government Area of Zamfara. He, however, does not know the whereabouts of his mother. She might have been kidnapped or killed but he does not know for certain. 
"I have not seen her since everybody was displaced from the village after bandits attacked us months ago. Aside from begging for food on the streets, I also attend Arabic school, hoping to become an Arabic school teacher one day. I want to teach people about the words of God to ensure that they are not wayward like the armed men who killed my father."
His story is similar to Umar Sanni's. The 16-year-old boy who was born in Bakin-Zazi, a village in Talata Mafara, said his father, an onion seller, was killed because he could not run when terrorists attacked their village months ago.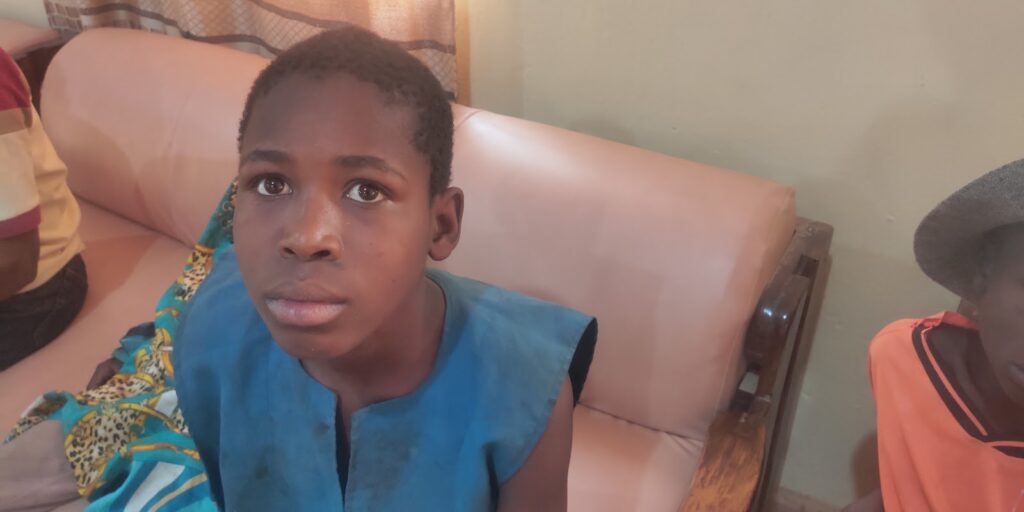 "My father was sick for years and was in a wheelchair when the bandits came to our village. Many people escaped but my father could not because of his condition. Three people were killed on the same day, including him. I have not seen my mother and three other siblings since then," he said regrettably.  
He told HumAngle the death of his father has made him "miss a lot of opportunities. I really want to go to school but who will help me? I never thought I would be one of the children begging for food on the streets but I can't help the situation."
With the high number of children roaming the streets, Zamfara is faced with a humanitarian crisis as the affected children are forced to fend for themselves independent of parental care. A psychologist, Ife Adebayo, told HumAngle that aside from the physical abuse of sleeping on the streets that the orphans face on a daily basis, they also battle with psychological wounds from how their parents were killed.
"These children will always remember that they are on the streets because some elements killed their parents and they may internalise negativity in their head."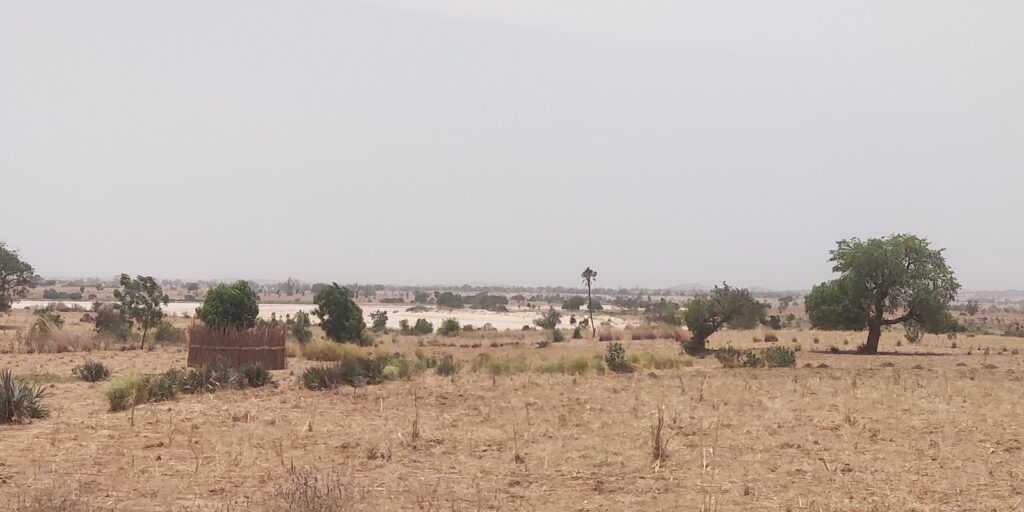 He added that the "children are likely to become dangerous to themselves and society at large because criminals who provide them with stipend or food may recruit. Nigeria is in big trouble if the orphans do not receive appropriate care. They need to be shown love, else their frustration may push them to be the next problem Nigeria will have to face in coming years."
The founder of Advocate for Children and Vulnerable Persons Network (ACVPN), Ebenezer Omejalile, argued that the government must ensure proper implementation of the Child Rights Act and ensure violators face the law.
"Anyone with a conscience should know that the challenge of these children is the failure of the government to end insecurity. These kids want good lives and really want to be like you. They do not have parents because of insecurity. So, the responsibility rests on the government to ensure that their rights are protected by taking them out of the streets."
Initiative wades in
As part of efforts to ensure the safety of the orphans, Ibrahim Musa, a psychology lecturer at Abdu Gusau Polytechnic in Talata Mafara, is using his Non-governmental Organisation (NGO), Zamfara State Internally Displaced Children Initiative, to cater for the orphans.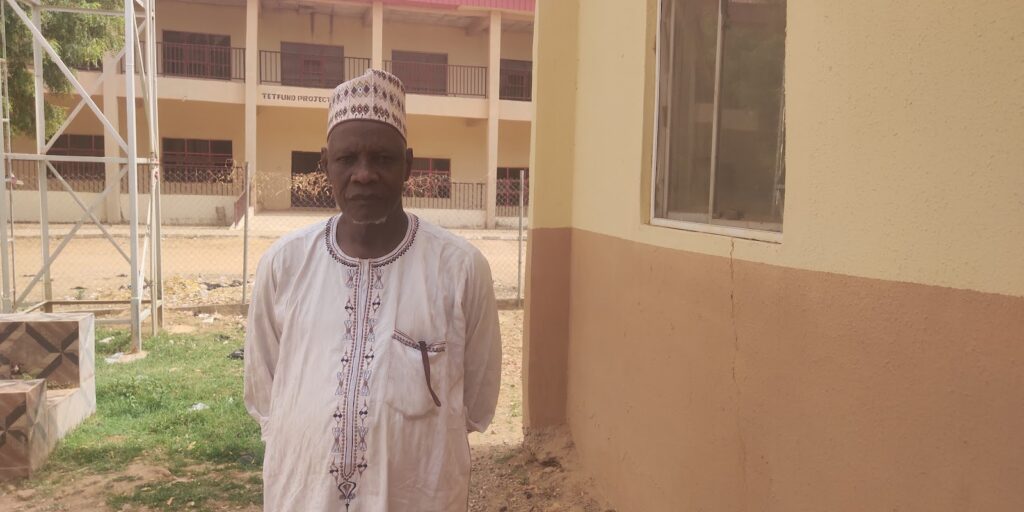 Speaking with HumAngle, Musa said he had noticed the trend of children roaming the streets because they had lost their parents. So, three years ago, he started the initiative, which he is now trying to get incorporated.
"As of today, we have a record of over 200 children that we provide basic needs for. Some lecturers in the university help adopt some of the children as theirs. We have also taken some of them to school in order to ensure that they have proper education," he said. His organisation has also enrolled about 40 children in different schools.
His motivation was to prevent a de-escalation of the armed conflict, he explained, because children who are deprived of basic needs "will surely be a problem for the society and will be used by even the bandits that killed their parents against innocent people. We raise them to come up with a forgiving spirit and heart for making society a better place." 

---
Support Our Journalism
There are millions of ordinary people affected by conflict in Africa whose stories are missing in the mainstream media. HumAngle is determined to tell those challenging and under-reported stories, hoping that the people impacted by these conflicts will find the safety and security they deserve.
To ensure that we continue to provide public service coverage, we have a small favour to ask you. We want you to be part of our journalistic endeavour by contributing a token to us.
Your donation will further promote a robust, free, and independent media.
Donate Here