Development
News
CEMAC: Paying Lip Service To Free Movement of Persons And Goods Agreement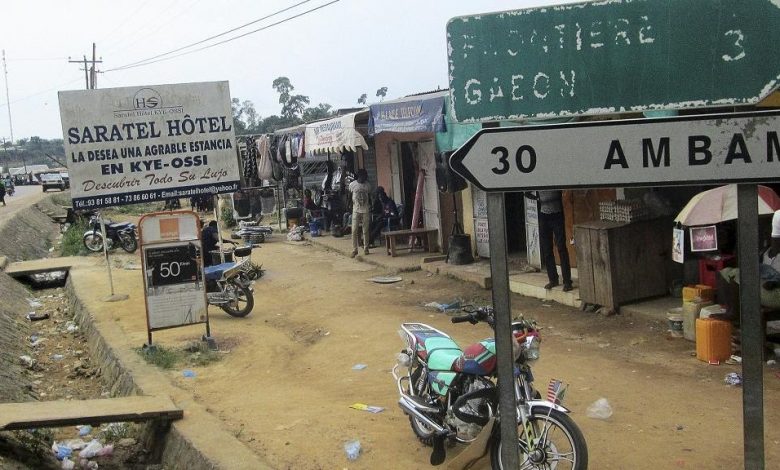 The treaty establishing the Central African Economic and Monetary Community, popularly known by its French acronym CEMAC (Communaute Economique et Monetaire de l'Afrique Centrale) was signed in N'Djamena, Chad on March 16, 1994.
This followed the dissolution of the Union Douaniere et Economique de l'Afrique Centrale (UDEAC), which itself was established on December 8, 1964, in Brazzaville, Congo. The CEMAC group comprises Cameroon, the Central African Republic, Democratic Republic of Congo, Gabon, Equatorial Guinea and Chad.
With a total population of about 51 million, it covers an area of three million square kilometres. Its primary aim is the promotion of trade, institution of a genuine common market and greater solidarity among peoples.
Section 2 (c) of the treaty talks of the creation of a "common market based on the free movements of goods, services, capital and persons." To achieve this, the community undertook to adopt a unique biometric passport valid in all member states.
The national administrations of member states are prohibited from instituting any new custom duties and increasing the existing taxes in their commercial relations with member states. The community, therefore, replaces the state in some of its prerogatives as its actions have to correspond to community obligations.
However, the principle of free movement has textual and practical restrictions as the CEMAC convention states clearly that in pursuing its objectives, the economic and monetary union must respect the "national identities of member states".
This proviso can and does justify permanent or temporary derogation by the states of "movements that can lead to adverse effects on public order, public security, public health, the environment, cultural and historical patrimony, industrial and commercial base of each member state."
Based on these textual and practical restrictions of the CEMAC convention, some member states, especially Gabon and later Equatorial Guinea, have over the years flouted the "free movement of persons and goods" clause with impunity.
Gabon, with a population of less than two million (estimated at 1,906,738 as at January 1, 2020) and Equatorial Guinea with a population of 1,393,330 as at April 21, 2020, based on Worldometer elaboration of the latest United Nations data, have been systematically closing their borders to citizens from other CEMAC countries.
Over the years, there have been massive swoops on, especially Cameroonian citizens, in the two countries leading to tensions within their common borders.
President Paul Biya of Cameroon repeatedly decried the inability of CEMAC citizens to move and live freely within the community. But the Biya declarations about the maltreatment of Cameroonians in Gabon and Equatorial Guinea do not carry any weight in the eyes of Cameroonians. And this is because Biya, President Ali Bongo of Gabon and President Obiang Nguema are all members of the same cultural grouping – Ekangs. They all speak the same language and share the same cultural affinity.
"Biya has sacrificed the welfare of Cameroonians living in Gabon and Equatorial Guinea on the alter of cultural cronyism," a senior militant of the SDF party who elected for anonymity for fear of being victimised, said.
"He openly condemns acts of vandalism meted out on Cameroonians in these two countries but has hardly taken any concrete actions perhaps because most of the Cameroonians being maltreated in those two countries are Bamilekes, the Cameroonian ethnic group at the forefront of opposition to his rule in Cameroon," the partyman declared.
Although the two countries continue to insist all their actions are in line with the CEMAC treaty, it is clear that the countries, which are hugely blessed with natural resources, are afraid of being "swallowed" by an influx of citizens of their big neighbour, Cameroon, international relations experts believe.
Gabon and Equatorial Guinea are the smallest countries in the CEMAC zone but the richest as compared to the four other member states.
Gabon's annual GDP stood at 16.5 billion dollars while its per capita income was 15,922 dollars as at December 2019. Equatorial Guinea's GDP as at December 2019 stood at 13.7 billion dollars and its annual per capita income was 20,864 dollars.
On the contrary, Cameroon's annual GDP was 34.3 billion dollars while its annual per capita income stood at a paltry 1,575 dollars for the same period.
The rather passive attention by Gabon and Equatorial Guinea to Section 2 (c) of the CEMAC treaty on the free movement of peoples and goods forced the member countries to revisit the original treaty in 2013 and institute the abolition of visas between member countries.
But even after the new non-visa provisions, Gabon and Equatorial Guinea refused to respect the new conditions and continued to impose visa obligations on citizens of member states.
Under pressure from member countries and other international partners, Gabon finally ratified the new non-visa clause on October 6, 2017, and Equatorial Guinea on October 19, 2017.
Speaking after the two countries ratified the visa abolition, the CEMAC Commission President , Gabon's Ona Ondo, threw some more light on why his country and Equatorial Guinea had been dragging their feet in ratifying the visa exemption provisions.
He declared: "…the free movement of people and goods in this sub region of the African continent is real even though the decision of some states to close their borders might suggest the opposite. People and goods circulate; it is fundamental. Two countries were hindering this. They are my home country, Gabon, and Equatorial Guinea.
"They have removed this obstacle and agreed to enter the free movement."
Ondo added: "In fact, there is an additional Act, and the free movement is functional. But there is a problem – you need security.
"If you were in the position of a country that has just been attacked, you would understand if this country protected itself. Now it is up to us to guarantee border security. And it is CEMAC's role to ensure that on its borders, we can have a biometric passport so that we can know who is travelling."
Recently there have been heightened tensions between Equatorial Guinea and Cameroon when Cameroonian authorities discovered that Equatorial Guinea had started building a wall on their shared border.
This U.S. President Trump-type Mexico-USA border wall almost led to a confrontation between the armies of the two countries.
A Cameroonian senior military officer speaking on condition of anonymity because he was not authorised to speak on behalf of the army told the French News Agency (AFP) that Equatorial Guinean soldiers had crossed the River Ntem that forms the natural border between the two countries and erected milestones in the town of Kye-Ossi on the Cameroonian side. The beacons had been placed at points "between one and two kilometres inside our territory," the officer revealed.
Cameroon Army Chief of Staff, General Rene Claude Meka, visited the 180-kilometre boundary and the spot where the beacons had been planted in July last year to see where the Equatorial Guinean encroachment had taken place.
He condemned the "expansionist ambitions" of neighbouring Equatorial Guinea and warned that the Cameroon Army would not tolerate "any unlawful intrusion" into Cameroonian territory.
The Cameroon government summoned Equatorial Guinea's Ambassador to Yaounde, Anastasio Asumu Mum Munoz, for an explanation. The envoy confirmed the planting of the milestones but described Meka's assertion that his country was encroaching into Cameroonian territory as "misleading."
Commenting on Equatorial Guinea's decision to close its borders following the arrest by Cameroonian police at the border between the two countries in December 2017 of a commando accused of fomenting a coup in Malabo, the CEMAC Commission president said "Freedom of movement is not called into question. It is security that is questioned. I believe that when you are attacked, you are forced to be on your guard."
Equatorial Guinea's regular closure of its borders with Cameroon is becoming legendry. Hardly a year passes without the country closing its borders with Cameroon. The paradox here is that Equatorial Guinea depends on Cameroon for over 70 per cent of its food needs as well as most of its other subsidiary commodities.
"Besides importing almost all their foodstuff from Cameroon, Panya people (the local name Equatorial Guineans are known by in Cameroon) import even sand from Cameroon.
"Most of the high-rise buildings now in Equatorial Guinea were built and are still being built with sand imported from Tiko and Limbe in the Southwest Region of Cameroon," Eyongombong Gerald, a resident of Limbe, said.
Most farmers within the border areas between Cameroon and Equatorial Guinea rely very much on customers from the former Spanish territory.
"Whenever they close the border, we suffer losses in the millions because our perishable foodstuff remain and rot here without buyers.
"When they had not become rich because of their petroleum, they wouldn't dare close their border with us because their people would starve to death.
"But now they have money and can afford to import food even from Europe and other faraway countries so they can afford to bluff us," Elizabeth Amougou, a farmer in Kye-Ossi told HumAngle.
The food angle also applies in relations between Gabon and Cameroon. The country too depends on Cameroon for more than 60 per cent of its foodstuff but that does not stop the administrative authorities from time to time arresting, tormenting and deporting Cameroonians from their country in droves.
Gabonese government authorities place the blame for these improprieties on rogue security officials, insisting that arresting, torturing and deporting Cameroonians from Gabon is not the official policy of Gabon.
"You cannot place the blame for the actions of rogue security operatives on the generality of Gabonese.
"Gabonese and Cameroonians are brothers and sisters. We share the same languages and culture as well as the same names with most of the Cameroonian tribes on our borders so how can we be accused of being wicked to our own blood brothers and sisters?", a senior gendarmerie official who refused to give his name told HumAngle in the border town of Bitam.
---
Support Our Journalism
There are millions of ordinary people affected by conflict in Africa whose stories are missing in the mainstream media. HumAngle is determined to tell those challenging and under-reported stories, hoping that the people impacted by these conflicts will find the safety and security they deserve.
To ensure that we continue to provide public service coverage, we have a small favour to ask you. We want you to be part of our journalistic endeavour by contributing a token to us.
Your donation will further promote a robust, free, and independent media.
Donate Here