Displacement & Migration
Featured
Features
News
Borno's Christian IDPs (4): How Hundreds Of Displaced Children Get Educated In Shwari
Forced out of their homes by terrorists, over 300 children from Gwoza Local Government Area in Borno, Northeast Nigeria, finally have a chance at a more fruitful future through Eternal Love Service, a schooling initiative for the underprivileged.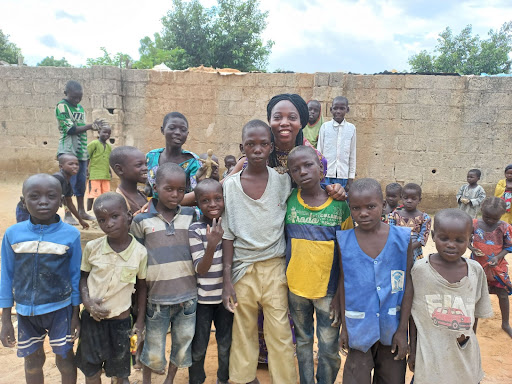 The eyes of the children at EYN (Ekklesiyar Yan'uwa a Nigeria) Shwari Internally Displaced Persons (IDP) camp in Maiduguri, Borno State, light up when they talk about school and a certain Daddy Zoka, whom they say "gave them hope." Then they become even more animated as they chat about the subjects they love and what they want to be when they grow older.
But they were not always like this. There was not always much to be excited about as displaced children living hard lives in shacks they currently call home. At least, not after what some of them experienced.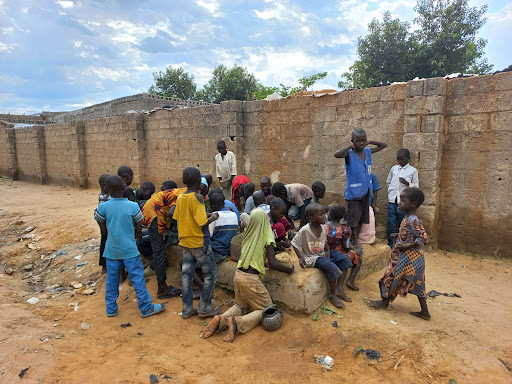 The journey
There were periods of sadness after some, like Filibus Ayuba, now 13, lost his father to terrorists. "He was killed when Boko Haram entered our village," he says and, with a serious expression that bellies an attempt to mask his true feelings, adds, "My mother has now remarried and lives in Yola." 
Yola is the capital of Adamawa State, also in Northeast Nigeria. But it is still far, about 408 km away, approximately seven hours and 41 minutes. Today, Filibus seeks shelter alongside his grandparents in EYN Shwari IDP camp.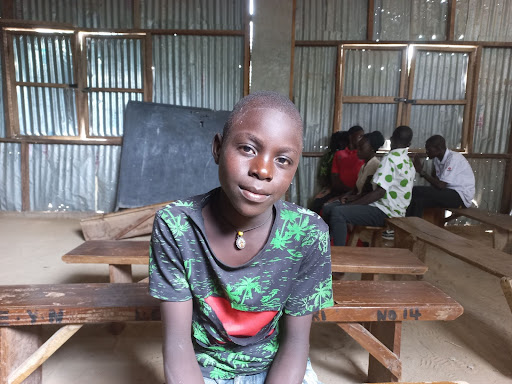 Then there is the smiling 21-year-old Gwita Daniel. Though now in early adulthood, she was in her fourth year in primary school when they fled their village.
"We spent two weeks on a mountain, then we went to Cameroon where we spent another two weeks," she narrates, all the while smiling as if to prove she has now left all the dark memories behind. "Then we went to Mubi in Adamawa State where Boko Haram still pursued us. So, we went to Jos. In Jos, there was a crisis and our home was burnt down. That was how we left Jos and returned to Maiduguri in 2017."
Their childhood
Some of the children were barely out of diapers when their parents fled from Gwoza Local Government Area (LGA) of Borno State. According to accounts from several parents at the camp, they mostly left between 2012 and 2014, about eight to 10 years ago. At that time, many of their children were between ages three and 10.  
So, some of them vaguely remember the horrific sights and sounds – of gun-wielding terrorists, of gunshots and explosions that drowned the screams of the dying and injured.
But they recall the latter days clearly: the times when there was food in their bellies and when there was none. Then the hours of play that stretched until they were dusty, tired, and idle.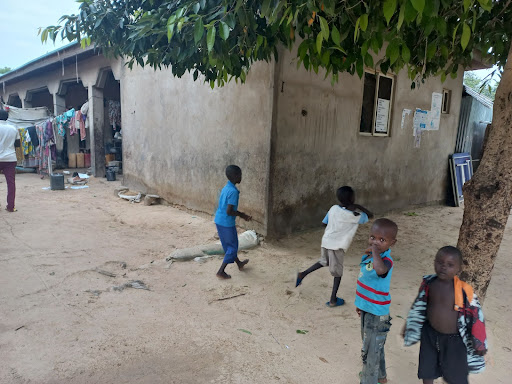 Some of the much older ones like Gwita, Bitrus John Tada, who is now 17, and Jummai James, 19, know what it was like to learn within the four walls of a classroom back in Gwoza. Others did not enjoy such privilege until now.
The figures
In 2021, the United Nations Children's Fund (UNICEF) said it has "provided 5,129 out-of-school children impacted by Boko Haram in Borno State, with psychosocial support activities aimed at improving their mental health." The report shows that over a million children have been displaced so far.
In 2016, Chester Shaba, a UNICEF Education Specialist, pointed out that 1.8 million children in Borno were out of school. On the organisation's website, it clearly states that "one in every five of the world's out-of-school children is in Nigeria." Then, zooming its lens on the Northeast, it reveals that 2.8 million are in need of "education-in-emergencies support in three conflict-affected states," namely Borno, Yobe, and Adamawa.
So, although the school initiative in Shwari IDP camp is a commendable effort, it is unable to reach many more children in need of education due to limited resources.
Hope rekindled
Named Eternal Love Service School, the pupils' school is a makeshift shack made of wood and zinc. But they are not complaining. They are eager to learn as they pile up on long wooden seats every weekday before their teachers.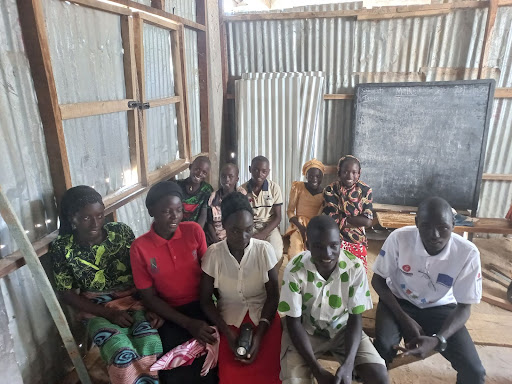 Their head teacher, Tina Wantana, 40, who came all the way from Kaduna, Northwest Nigeria, in 2017 to take charge of the school, tells HumAngle how challenging it was from the beginning.
The school had started as a lesson programme for displaced children. "They were all gathered in one place," Wantana says. "There were teachers but they didn't have a head teacher."  
So, when Wantana came in with the school's founder and director, Reverend Zoka Emmanuel, there was a lot of work to be done and she got down to it. First, she split up the children and put them in different classes. "I wish I had made a video of them at that time," she tells HumAngle with an amused smile.
"They were very dirty. Some came to learn straight from bed or smelling of urine because they had messed up their bed during the night. Some had flies around them."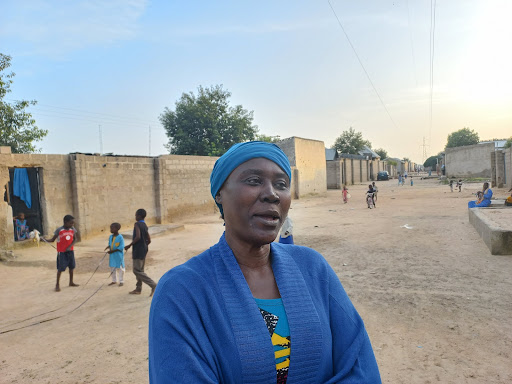 So, the school educated them on the need to take their bath. It got to a point when Wantana began to send home those who came to class dirty.
The head teacher recalls how the mother of a pupil now in primary four, challenged Wantana for sending her child home. 
"I told her that the child had not had his bath and she said, 'But he took his bath the previous night.' I asked her if she was going out, wouldn't she have her bath and change her clothes?"
That was the breakthrough. From that day onwards, the children began to learn how to take their bath and wear fresh clothes. "Today, they appear much better," Wantana says with a smile.
How it works
Not all the children are from Shwari IDP camp. Some come from outside the camp because the school does not discriminate.
At the moment, the classes available include Nursery One and Two and Primary One to Five.
"We started a secondary school, but because there were not enough resources. The children who are in secondary school get educated outside the IDP camp," Wantana explains.
Some of them, like Gwita, who is in her fifth year in secondary school, attend Ivan School, a private facility a stone's throw away from the camp. Maryamu Haruna, 18, is in her fourth year at Winners Model School.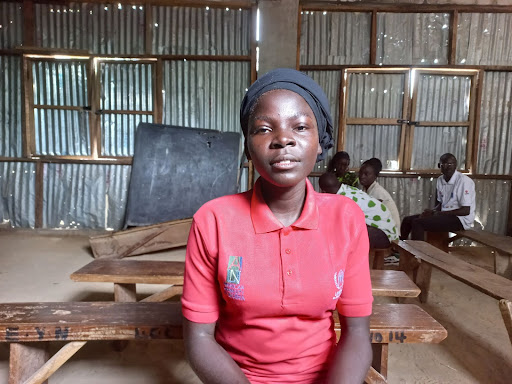 Wantana points out that the children's education is free, whether they are at the primary level and school within the camp (Eternal Love Service) or sponsored outside it.
"The school thrives on donations," she says, but refuses to disclose their sponsors.
Eternal Love Service, with a total of not less than 318 pupils, asides those who learn outside the camp, has a principle of not taking in volunteers as teachers because they want the best for their pupils.
Currently, they have nine teachers and Wantana boasts that some pupils who could not read and speak in English can now do both.
Parents share experiences
Some of the parents have intriguing things to say about the school and their children. A typical example is Rifkatu Adamu, who says her six-year-old in Nursery One is showing remarkable progress.
"Before now he was idle and just ran around doing silly things, but now he knows how to count and says he wants to be a doctor," she tells HumAngle with laughter in her voice.
Born in the camp, Rifkatu's son has had no life experience outside the camp. He had also not received any form of education until Eternal Love Service was set up.
But Abigael Danjuma, who has five children in school, has a different story to tell. Her children, aged 12, nine, and seven learn within the camp.
"They keep clean and read well now," she says, adding sadly, "but one of them was not admitted because she is said to be too small although she is five. Then there are the other two, aged 15 and 18, who insisted they wanted to leave the school because they were kept in the same class. Now one is about to write the West African Senior School Certificate Examination."
The children have dreams
Some of the children have glowing words to say about their learning experience. Aga Emmanuel, 14, a Primary Four pupil, talks about his excitement when learning the English language.
"English is my favourite subject, then there is also Social Studies where I get to learn about families and societies."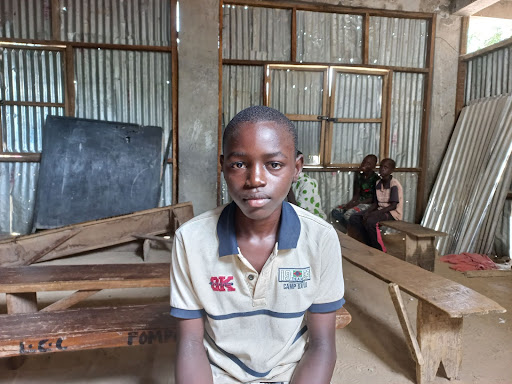 Without hesitation Aga says he wants to be a doctor in the future so he can attend to people who are critically ill. Then adds: "My dream country is America because I have heard so much about it and have never been there."
But 17-year-old Bitrus John Tada's vision is completely different. In his fifth year in secondary school, he presently enjoys the Economics class best because he believes it will help him maintain properties and build wealth.
"What I learned recently that I found most interesting has to do with financial policy," he says.
Many of the children have a great interest in Christian Religious Knowledge (CRK) and say it is one of their favourite subjects.
When his English teacher explains the use of countable and uncountable nouns, Filibus is usually at his best in class. But how he responds to his studies is at another level completely when it is time for CRK. This is why he has resolved to become a pastor in the future.
"I want to preach to people so they don't end up in hell fire," he says with the most serious expression.
Hauwa John's focus is, however, different. Although she considers CRK her favourite, at Primary Four she seems to already know where she is headed to. "I want to be a CRK teacher," she tells HumAngle.
One may be quick to conclude Yusuf Samuel, 14, wants to be a pastor when he reveals why he is connected to CRK. A Primary Four pupil, he explains that it is his favourite subject because "it teaches me to forgive even when someone does something bad to me … For this reason, I forgive Boko Haram despite what they have done to us," he says.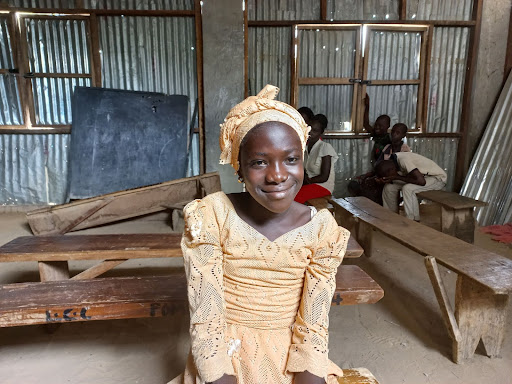 But when he rounds off secondary school, Yusuf has his eyes on studying how to become a surgeon and gives his reason: "I'm interested in operating on people who may have something in their bodies that needs to be removed."
Patience Iliya, 14, is in her fourth year in primary school. One of the most recent lessons that stays with her the most is the story of how Jesus fed the five thousand in her CRK class. She too dreams to take the medicine route. "So, I can treat sick people," she explains.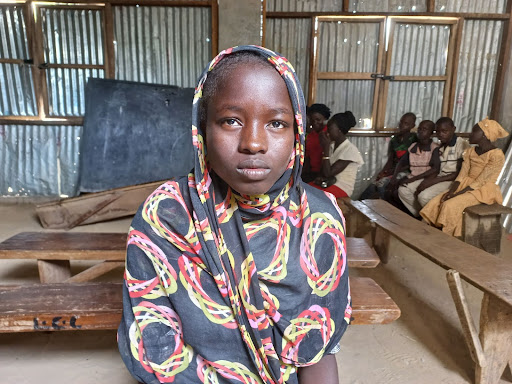 Then there are those like Gwita who are already thinking about how to navigate Nigeria's challenging ecosystem. In a commercial class, she is adamant about becoming a businessperson. "In this present world, you can't depend on the government. When I have a skill, I can achieve a lot and help myself," she explains. No wonder her favourite subjects are Commerce and Accounting.
Gratitude
The children are grateful for how their lives have turned out. One of such examples is Jummai James, 19, who is set on learning about the human body in Biology class. "I see how many IDPs in the hospital suffer from illness, and if they don't have money, they don't receive attention," she tells HumAngle.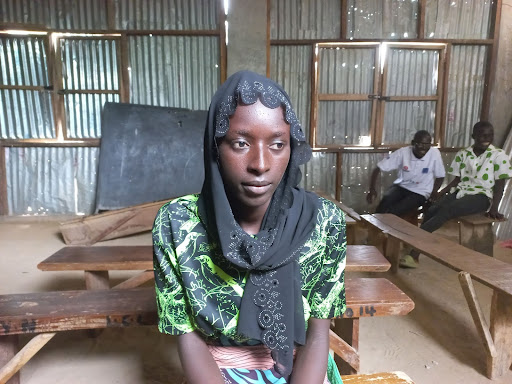 This is no surprise because the teenager watched her mother suffer for lack of money. "The doctors are not patient and discriminate against us," she explains.
But now she believes her future is bright as she receives knowledge despite being displaced. Back home in Gwoza, she has had to drop out of school for lack of financial support and it is a turn of fate that now that they are IDPs, she gets free education.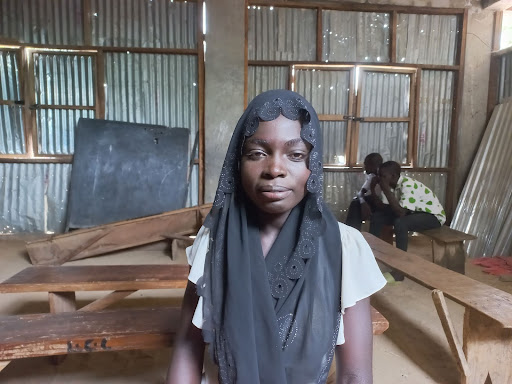 Jummai says: "God helped me continue when he sent Daddy Zoka to assist us. Before now, we didn't have the hope of becoming somebody. In this generation, without education you can't do anything or build a future for yourself."  
Unlike Jummai, 18-year-old Maryamu Daniel, who is currently in Senior Secondary One (SS1) was in primary school when her family was displaced by the insurgents. Today, her father is in Taraba State while she, her five siblings, and her mother are in the camp. Going back to school has filled a gap in her otherwise sad situation.
Also displaced when he was in Primary Five, Bitrus missed school when they made it to Shwari IDP camp. "Our parents could not set it up themselves. Then Daddy Zoka came and we started with primary six and then we were put in a school outside the camp," he narrates. "He said he would be responsible for our school fees. If not for him, I don't think I would have had the opportunity to go to school today."
This report is a partnership between the African Transitional Justice Legacy Fund (ATJLF) and HumAngle Media under the 'Mediating Transitional Justice Efforts in North-East' project.
---
Support Our Journalism
There are millions of ordinary people affected by conflict in Africa whose stories are missing in the mainstream media. HumAngle is determined to tell those challenging and under-reported stories, hoping that the people impacted by these conflicts will find the safety and security they deserve.
To ensure that we continue to provide public service coverage, we have a small favour to ask you. We want you to be part of our journalistic endeavour by contributing a token to us.
Your donation will further promote a robust, free, and independent media.
Donate Here