Armed Violence
Featured
Features
Boko Haram Terrorists Demand Smaller Ransoms, Victims Say It's Because They're Desperate
The abductors of a group of farmers claimed their reduced demands were out of "kindness", but their victims say their captors were in a hard-pressed situation, with nothing to eat. Observers say the terrorists aren't able to launch the same kinds of attacks as they had before.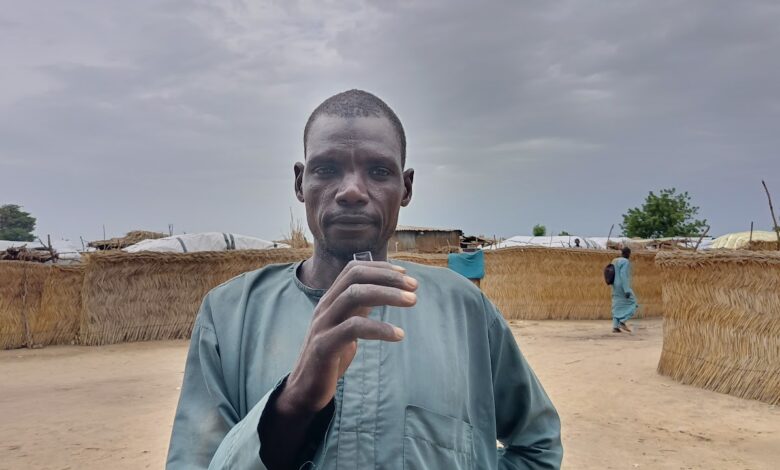 At dawn, a sense of dread envelops Muna, a makeshift displacement camp for victims of the Boko Haram insurgency, located on the outskirts of Maiduguri.
Every day this community of peasant farmers and woodcutters risk getting abducted while out trying to make a living. They must take the risk, or succumb to crippling poverty.
But a recently released group of abductees have returned from captivity observing that their captors seemed to be desperate and in poor physical shape. This desperation is driving a change in tactics, observers say.
The remnants of notorious terror group Boko Haram, the faction also known as Jama'atu Ahlis Sunna Lidda'adati wal-Jihad, operating in the axis of Mafa, Dikwa, and Ngala in Borno, North East Nigeria, have intensified the kidnapping of impoverished individuals, seizing them in larger numbers.
In previous years they seized fewer, high-profile victims and demanded substantial ransoms. In what seems like a shift of strategy, now they favour a larger group from an easy target, netting a smaller cash turnover, more frequently.
But now, the group asks for amounts typically between ₦120,000 and ₦150,000 ($155-$195) per person, payable within days.
This tactic has given them a steadier cash flow to fund their violent activities.
Observers say that this is because they have lost the capacity to mount big kidnap operations, and are becoming increasingly more desperate.
Pay or face death
On Sunday, July 16, thirteen farmers and woodcutters returned home after enduring three days of captivity by Boko Haram.
Among the returnees was Isa Lamba, a middle-aged farmer who shared their distressing experiences in the terrorists' clutches and believes he was lucky to have survived.
"They bound our hands and legs from behind, similar to how rams are restrained before slaughter. They left us helpless in the grassy bush, without food or water. Our bodies became a haven for all kinds of insects and mosquitoes," Lamba recalled with pain on his face.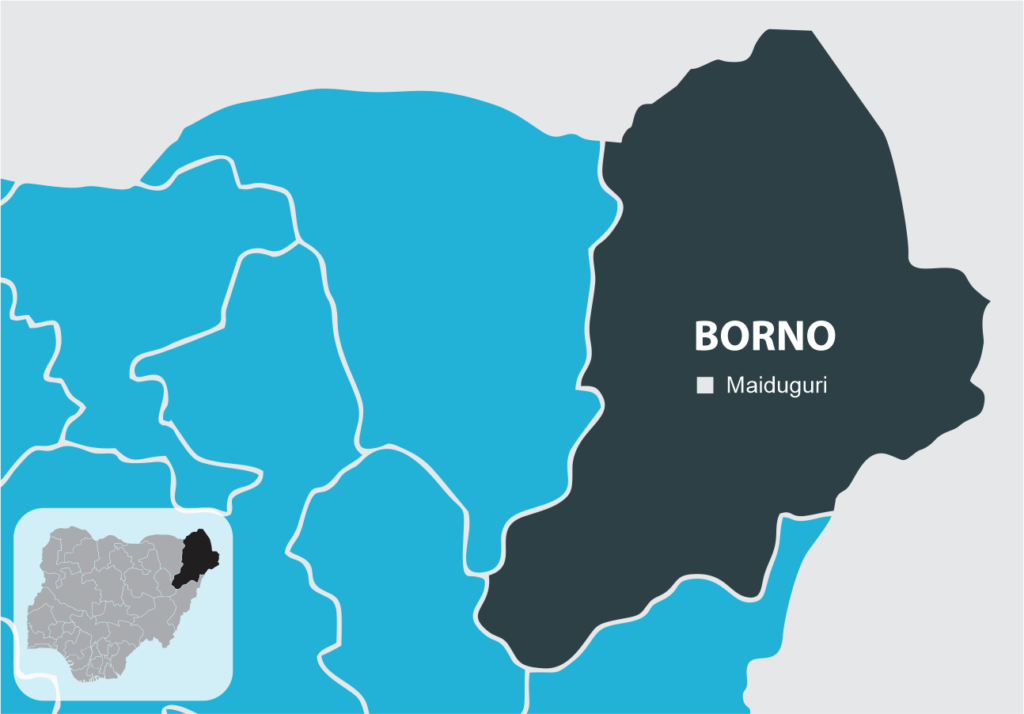 Lamba said they ran into an ambush while going to their farms.
"They appeared unexpectedly, wielding their weapons and yelling at us to go down on our knees," he said.
"After binding our hands and legs, they gave us an ultimatum: provide money within a day or face death. Fear gripped us all when they opened fire on five other colleagues who had the good fortune to flee as soon as they appeared."
The assailants were six men who seemed to be in their teens and early twenties. Five of them were armed with assault rifles. They pushed back a rescue effort by the Civilian Joint Task Force (CJTF), a local vigilante group, by relentlessly firing their weapons.
They released one farmer with a message to the communities: he must either return with the ransom or they kill the captives.
The abductees were deprived of food and water until their relatives, mostly IDPs, managed to crowdsource ₦2 million (about $2,600) and send it to the terrorists.
"They claimed they were being merciful by demanding a smaller ransom," said Shettima, another abductee. "The terrorists told us they understand that we can't pay much, which is why they were bound in asking for token amounts as ransom from us."
But both Lamba and Shettima believe the attack was motivated by desperation stemming from hunger and the loss of their previous means of generating funds.
Raw beans
The captives got the impression the insurgents were struggling to find adequate food supplies, they said.
Their captors seized the food the farmers had brought with them for lunch, and ate it hastily, according to the survivors.
"They eagerly devoured the meagre food we brought to the farms, and that was the only decent food I saw them eat," Lamba said.
"I witnessed them consuming raw corn and beans as their only daily meal. Though they were youthful, you could see from their physical appearance that they weren't eating well," he said.
Boko Haram has been splintered since rival group Islamic State West Africa Province (ISWAP) stormed their Sambisa stronghold in May 2021, an attack which led to the death of Boko Haram leader Abubakar Shekau.
The shift in the group's approach to abduction may have also been influenced by intensified military operations against the group, making it difficult for its fighters to carry out large-scale kidnappings or roadblocks, especially on government officials and NGO staff, observers say.
'Lost capacity'
Babagana Bukar, leader of the commercial pick-up truck drivers at Muna, expressed his concern about the escalating frequency of attacks and abductions targeting his colleagues over the past year. The drivers often assist internally displaced people (IDPs) in transporting firewood or agricultural produce to the town. Bukar revealed that hardly a week went by without such incidents occurring.
"I believe that the terrorists have lost their capacity to launch attacks on significant towns, villages, or set up roadblocks to kidnap government officials and NGO workers, or attack and rustle cows, which used to be their primary fundraising methods," he said.
"As a result, they have turned to target vulnerable individuals like us to sustain themselves and acquire funds for their malicious activities. It is so sad that they target everyone irrespective of how poor you are; even water truck pushers are not spared."
The kidnapping of poor, displaced people who venture into farmlands on the outskirts of the state capital is less risky and draws less attention from the armed forces.
Despite their awful experiences at the hands of the terrorists, the survivors say they have no choice but to keep going to the unsafe bushlands.
Silent prayer
The residents of Muna camp usually start their day well before dawn with early morning prayers as they prepare for their venture into the bush. Their faces are etched with silent prayers, hoping they return safely.
Despite the constant threat, they move with a sense of purpose, their survival instincts driving them forward, their courage a testament to human resilience. It's been over three months now since food aid from the government was shared at the camp.
They would prefer to return him to their land, but it is still in an area that is lost to the terrorists.
"I sincerely want to return home where I don't have to pay for land to cultivate my crops, where my family and I used to live happily devoid of fear or worries about what happens the next day. But we can't go now because it is still unsafe," Lamba said.
Lamba said, "We are caught between the devil and the deep blue sea. If we don't work, we starve. If we work, we risk being kidnapped."
The residents of the camp, he urged, needed more than food and water. They also need security and assurances that they can work on their farms without being afraid of getting kidnapped.
"We need protection. We need the government to do more. We need the world to help us end this vicious circle; our people are being forced to finance the terror meted out against them unwillingly," pleaded Bukar.
As the sun rises on another day in the Muna axis of Maiduguri, the cycle continues. But so too does the unbending will of its people, who face each day with courage, praying for the dawn of peace and the end of their silent torment.
"What choice do we have?" muses Lamba, his eyes reflecting a mix of fear and resignation. "We risk our lives in the bush to feed our families. But we know it could be our last each time we go."
---
Support Our Journalism
There are millions of ordinary people affected by conflict in Africa whose stories are missing in the mainstream media. HumAngle is determined to tell those challenging and under-reported stories, hoping that the people impacted by these conflicts will find the safety and security they deserve.
To ensure that we continue to provide public service coverage, we have a small favour to ask you. We want you to be part of our journalistic endeavour by contributing a token to us.
Your donation will further promote a robust, free, and independent media.
Donate Here