Armed Violence
Featured
Features
Boko Haram 'Slaughtering' People Every Friday In Remote Borno Community
Grisly tales are emerging of how suspected members of Boko Haram are systematically killing people in a remote hilltop community in the Mandara Mountains Borno State, Northeast Nigeria, people collecting the stories say.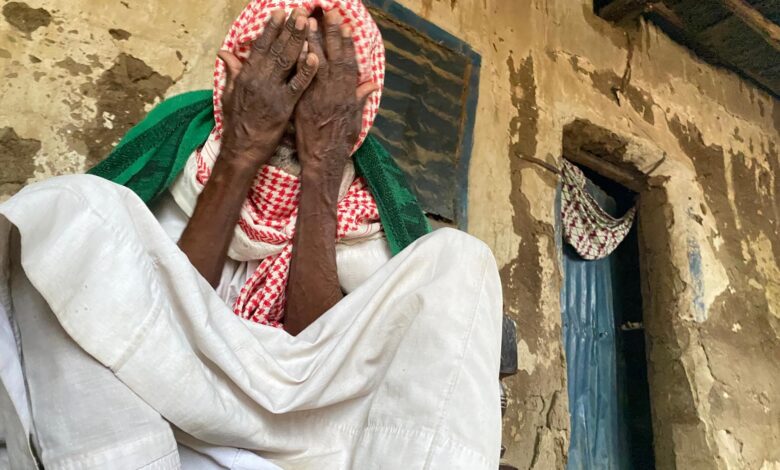 Suspected members of Boko Haram are waging a new and sickening campaign of violence in a community in the Mandara mountains of Borno, northeast Nigeria, local sources say. 
In the past three months, hundreds of people have been killed in the most brutal way, relatives of those murdered and people collecting their stories in Gwoza, the main town of the local government area, have told HumAngle.
Multiple sources say the terrorists seize villagers from their homes and take them to a remote mountain village called Guduf Nagadiyo in Bubayagwa ward.
The victims are being held in a large pit. Every Friday, according to multiple reports from people who escaped the village, the terrorists select a group to be brought out.
These people, men, women or children, are then put to the slaughter, their throats cut.
Baba Idrisa, an elderly man who escaped Guduf Nagadiyo ten days ago, said: "Our people on the mountain are suffering; they are slaughtering people every Friday,"
Idrisa managed to escape from the village as he was initially left alone by the terrorists because of his age. He used the opportunity to creep away. 
Speaking on Feb. 5, Idrisa said: "They gathered many there (in the village). I am grateful that I have escaped because they were hunting me." 
According to Idrisa, he sneaked out with his belongings and tiptoed his way down the hill in the middle of the night until he reached what he hoped was safety.
He arrived in Gwoza town after five days on the run, passing through rough terrain as he descended the hills. 
Baba Idrisa narrated how he escaped Guduf Nagadiyo to a local source who filmed the interview and sent it to HumAngle. It is clear Idrisa has been traumatised by his ordeal.
When the terrified man eventually reached the community under the mountain, he was confronted by military units.
He had been spotted by people collecting water, who shouted that Boko Haram were approaching. Such is the tension in the area. The locals ran away and the military apprehended and interrogated him.
"When I approached the military base, the soldiers started shouting Boko Haram! Boko Haram! while others were saying No! No! because I raised my hands and they noticed I was carrying my luggage with me," Idrisa said.
Eventually, he was released and allowed to meet his four children who live in Gwoza.
"I will be staying here and I was promised shelter and new cooking utensils," he added. He had to leave his own behind.
Other residents of Gwoza have been collecting the names of people killed in the Guduf area to inform and condole relatives. They have also been told of what is happening in Guduf Nagadiyo.
A resident of Guduf and local government civil servant, Yahaya Kamara, told HumAngle: "An old woman, the mother of a man living in our neighbourhood, was also announced dead and we condoled three separate families on the same day."
They heard the grisly story while condoling the family. "The Boko Haram dug a well and put people inside," he said, "every Friday they slaughter more than ten. Our people of Guduf area are really suffering day and night and no one is talking about this. I am very happy you have called us to hear what is happening."
The Mandara mountains, which run along the border with Cameroon, have been a centre of Boko Haram operations since 2009, when some members of the sect escaped a military clampdown in Maiduguri and made the remote mountain range their hideout.
The group has set up residence in the village of Guduf Nagadiyo and strikes nearby communities several times a week. 
"These terror attacks happen consistently around like every four days and sometimes they even roam about in the community even though people are scared of them," he added.
At least 60 people were killed in the last 10 days in Kusaraha, another community in the hills, said Kamara.
According to the locals living at the fringes of the mountains, families and relatives of the deceased come from their more-remote communities after the news of a family member's death reaches them. The families are distressed because funeral prayers cannot be said as the bodies have yet to be recovered. 
Salihu Ibrahim, 55, a resident of Gwoza town, has been keeping a tally of those murdered. 
He said: "From last month, more than 200 people were slaughtered. Even this Saturday, we toured Gwoza after fresh news of death records, and we visited the four different families whose members were slaughtered. We shared our condolences with them." Ibrahim collects the stories of the dead and notes that there are common elements to the reports.
"Those that escaped the villages where people were slaughtered narrated to us that the group dug a big hole, gathered captives inside and killed them every Friday, including children," Ibrahim told HumAngle.
"We cannot conduct their funeral prayer because we could only hear the news from those that escaped to tell us this and this person or grandparent were slaughtered. Since a month ago, we have been recording deaths and killings of people," he said.
The killings are still going on. The residents are calling on the government and security to intervene and save them from the horror facing their communities in the mountains.
Aside from these atrocities, other killings and attacks have been made on herders and farmers in the hills around Gwoza.
Kamara was a witness to a recent attack. "They came armed and started shooting at a herd led by a man, close to the community entrance," he said. "The sporadic gunfire and exchange between them and the military was terrifying. Bullets drop on our homes and sometimes you could hear the bullets passing through our roofs." 
According to Kamara, the terrorists steal sheep and cattle, but a recent attack consisted of sporadic gunshots that dispersed the animals and the herdman accompanying them. That particular attack was repulsed by the military and civilian joint task force, without any casualties.
But as many as 14 people, including the father of a ward chairman were killed at Kurana Basa Ngoshe community. Five people were killed in Chikede Gughwade Kughum ward, and one was killed on the way to the Wala community. Another man was killed in Limankara, according to reports.
The residents from the affected communities in Gwoza are calling on security agents and the government to provide them with adequate security in order to protect them.
---
Support Our Journalism
There are millions of ordinary people affected by conflict in Africa whose stories are missing in the mainstream media. HumAngle is determined to tell those challenging and under-reported stories, hoping that the people impacted by these conflicts will find the safety and security they deserve.
To ensure that we continue to provide public service coverage, we have a small favour to ask you. We want you to be part of our journalistic endeavour by contributing a token to us.
Your donation will further promote a robust, free, and independent media.
Donate Here