Features
Human Rights
Bayelsa Grapples With Unlawful Detention, Congested Cells Despite Law Reform
Five years after the adoption of the Administration of Criminal Justice Law in Nigeria's Bayelsa state, cases of arbitrary arrests and unlawful detentions are still rife.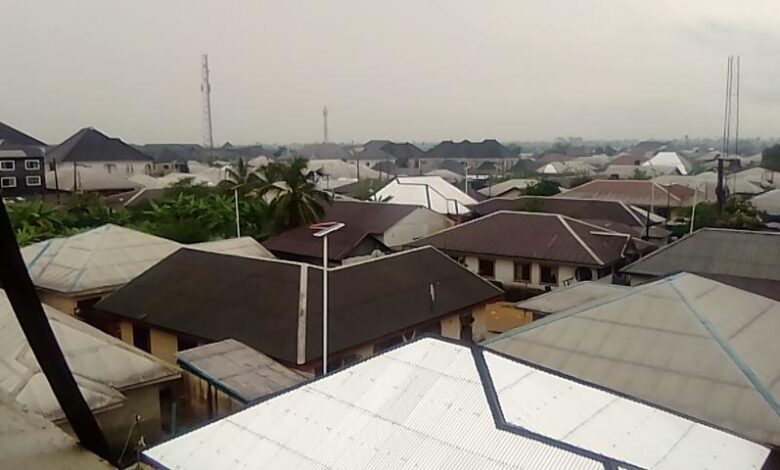 One night in early July 2020, some men raided the house of Frank Onieni, 34, in the Agudama-Epie community of South-South Nigeria. Startled, frightened, and confused, while these unidentified people scaled the fence into his compound, Onieni dived from a story building, attempting to save his life.
Two years later, he flashed back to the incident.
"I heard noises at my gate. I woke up and saw people trying to force themselves inside. Some climbed in through my fence, holding torchlights. I couldn't identify them."
He later discovered they were police officers.
Onieni alleged that he was handcuffed and beaten before he was taken to the Criminal Investigations Department (CID) in Yenagoa, Bayelsa state. The police accused him of stirring up a community crisis in the previous month and detained him without a court order for six days. He was only released after a lawyer intervened.
Residents of Agudama-Epie say such arrests and unlawful detentions are frequent in the area, and almost every household has or knows someone who has faced similar treatment. Boye Wisdom, who was Agudama's Youth President between 2018 and 2020, said he spent many days bailing people from the Akenfa police station when he was in office.
"I can't recall the number of times I went there to bail victims, but they were so many," he said. "The arrests were usually made under the pretext of searching for criminal suspects."
Nigeria passed the Administration of Criminal Justice Act (ACJA) in 2015 with the aim of reforming criminal justice institutions from the police to the court to the prisons and ensuring justice is dispensed quickly.
Bayelsa adopted ACJA in 2019, ushering in the Bayelsa Administration of Criminal Justice Law (ACJL). The law has improved the pace at which criminal cases are resolved in the interest of suspects and victims.
In one recent case involving the detention of a teenage girl for two weeks by the Department of State Services (DSS), the Bayelsa State High Court cited section 266 of ACJL in awarding damages to the victim.
The implementation of the law, however, faces hindrances, with CSOs pointing out that the Okaka Correctional Centre in Yenagoa has over 700 inmates when it was designed to accommodate only 300.
There are still many recent cases of abuse of power by law enforcement agents, leading to the arrest and detention of people for unlawfully long periods and without due process. These abuses went on unchecked despite provisions in Nigeria's constitution that support every citizen's right to dignity, fair hearing, and freedom from torture and degrading treatment.
The law also stipulates that every arrested person shall be arraigned in court within a reasonable time, ranging from 24 to 24 hours — except a court allows for an extension. Anyone who is unlawfully arrested or detained is entitled to compensation and a public apology from the authorities. These provisions are, however, frequently violated in Nigeria.
Victims who regained their freedom several years ago still vividly recount their distressing experiences. Some have not fully recovered.
Aaron Ebibofa said his friend, who spent days at the Akenfa station, "collapsed into a depression that triggered mental challenges" after his release.
In 2016, during a police raid in Agudama-Epie, Kalama Henry, a final-year student of Electrical Engineering at the Niger Delta University in Amassoma, was detained for three days by the now-dissolved Special Anti-Robbery Squad (SARS) in Yenagoa. His final exams were ongoing. By the time he got out, he could not take the examinations and was forced to drop out.
Bonsom Ogon, another victim, still lives with a scar on his right leg, which he said was inflicted when a police officer hit him with a gun on the evening of his arrest.
There have also been cases of forced confessions, assault, and torture.
For instance, on July 8, 2020, officers of the police anti-kidnapping unit raided the residence of Kenneth Bala in Okoria, Agudama, at night, and left with seven young boys, including teenagers. They accused Bala of "harbouring cultists". The cruel treatment the boys received has stuck with them years later.
James Bala, one of them, told us they were severely beaten.
"It was to force us to say yes," he explained. "They even told us they would fire all our legs if we didn't say that we were cultists. If you are not strong in faith, you would say yes, and before you know it, they would charge you to court when you are innocent."
Luckily, public outcry and swift intervention from religious leaders and a high-ranking judge in the state led to their release the next day.
Benson Clement, another former detainee at the SARS detention facility in Yenagoa, told us that some people were kept in jail for many months because of the injuries they sustained from torture, explaining that "if they took them like that to court, the case would be very bad."
"When new people (captured during raids) are forced inside, all the people inside would just stand up to create space or sit and sleep on top of each other like slaves," he added.
Responding to these allegations, police spokesperson Asinim Buswat insisted that bail is free and disassociated the officers from allegations of torture.
"Our police officers are trained personnel and we ensure they don't engage in anything that is unlawful. If they are carrying out arrests, I believe that those arrests were lawful. There must be allegations before someone would be arrested," he said.
He added that the police have a clinic where detained suspects with health challenges receive free medical treatment. He said there is a limit to how long the police can detain someone unless the person is detained on the order of the court.
Goselle Vining, head of legal services at the National Human Rights Commission (NHRC) in Bayelsa, confirmed that they had received allegations of torture by police officers. But "if you send a letter to the police that you are coming for facility audit, you would see the place as clean as you never expected," he said, adding that they cannot say for certain what the conditions are in their absence.
"We have many cases of unlawful detention, illegal maltreatment, torture, illegal use of firearms, threats by police officers and issues that have to do with the police and the indigenes of the state."
There have been calls from human rights advocates and civil society groups for the decongestion of the custodial facility in Yenagoa and the speedy trial of detainees.
During a workshop held in August, members of the Nigerian Bar Association (NBA), International Federation of Women Lawyers (FIDA), and various civil society groups in Bayelsa urged that the implementation of the administration of criminal justice law be taken more seriously and monitored. Its full implementation, they said, is the only to properly decongest the prisons.
One way to achieve this would be to strengthen the ACJL Monitoring Committee, which comprises the Police, the National Human Rights Commission (NHRC), Nigerian Correctional Service, and the civil society, to better perform its duties.
---
This article was produced with support from the Niger Delta Stakeholder Initiative for Community Development and Empowerment (NDSICDE), the operational arm of the Stakeholder Democracy Network (SDN) implemented by the Civic Space Watch Cluster.
*Some of the names have been changed on request to protect the sources' identities.
---
Support Our Journalism
There are millions of ordinary people affected by conflict in Africa whose stories are missing in the mainstream media. HumAngle is determined to tell those challenging and under-reported stories, hoping that the people impacted by these conflicts will find the safety and security they deserve.
To ensure that we continue to provide public service coverage, we have a small favour to ask you. We want you to be part of our journalistic endeavour by contributing a token to us.
Your donation will further promote a robust, free, and independent media.
Donate Here