Development
News
As Schools Ready To Reopen, Teachers, Parents, Government Disagree Over Preparations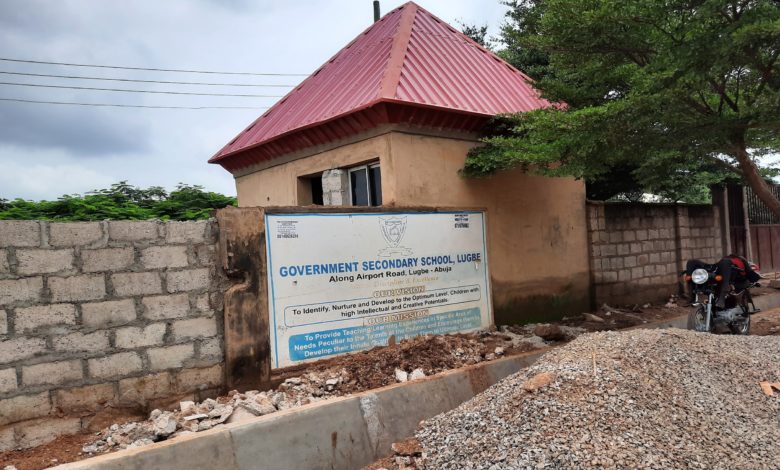 As secondary schools in Nigeria prepare to receive final year students due to write the Senior Secondary School Examination from August 17 beginning from Tuesday, August 4, stakeholders are divided over the decision by the government to reopen the schools.
The proponents of school resumption argue that the reopening of schools would enable Nigerian children to continue their education which has been interrupted since March 29,2020, when the Federal Government ordered a lockdown to curtail the spread of COVID-19.
The opponents, including Nigerian Union of Teachers (NUT), however, argue that no preparations had been made to receive the students and their teachers and ensure their safety.
The Federal Ministry of Education reached the decision to reopen schools in consultation with state governments, NUT, school proprietors and examination bodies, including West African Examinations Council (WAEC) and  National Examination Council.
Others are Joint Admissions and Matriculation Board and National Business Technical and Examination Board.
The meeting also resolved that a passionate appeal be made to the Federal Government through the Presidential Task Force on COVID-19 and public spirited Nigerians for assistance to schools to enable them to fast track preparations for safe reopening of schools.
Schools are expected to provide environments conducive to physical distancing, disinfect the facilities, provide water and soap for hand washing, face masks, as well as infrared thermometers for use by students, teachers and other workers.
HumAngle visited some public schools across the country to ascertain their level of preparedness for reopening. 
In Abuja,  the gate of  Junior Secondary School on Airport Road in Aleita was locked but shop owner opposite the premises said the headmistress visited two days earlier.
However, the construction of a drain was ongoing at the Government Secondary School, Lugbe, while the grass on the premises was freshly mowed. A teacher at the school told HumAngle that students came to the school the previous week to arrange chairs in classrooms to ensure physical distancing when they resumed.
He said the school had been disinfected and some other measures put in  place within the resources available but added that he was not sure whether the government had supplied  kits such as masks and hand sanitisers to the school
 "I have been managing the online classes during the break. Less than 30 per cent of the students are participating, for three major reasons," he said. 
"Most of them don't have the required devices and, for those who have, they don't have internet access. For some others, they are so distracted, running errands.
"I won't blame them, it's the environment. Some are sponsoring themselves and some are under people, so it's a good time to help their guardians with business. 
"Some are not even eager to write the examinations anymore. They would rather have them postponed to the following year because of the things they are involved in," the teacher said.
He said the value of time given for students to prepare for the WAEC examination depended on who was involved, adding: "It is enough if the child has been working and he is only coming to revise. There is what we call adaptation. 
"When you bring them back, it normally takes like one week for them to pick up again because the tempo has gone down.
 "But it is a pandemic, everything is new. There is no ideal situation."
Adeyemi Akinyemi, a final-year student of  Government College, Ibadan, said the best thing would have been to allow the pandemic to end to avoid  transmitting the virus and allow  students enough time to prepare.
"Students will always be students. Even if they put measures in place to avoid disastrous outcomes, it will be limited to the school premises only and the administrators cannot do anything outside their jurisdiction," he said.
"I would love to beg the system to postpone the examinations till the virus is no longer a threat to the lives of students and teachers so they can choose a definite, risk-free date." 
Akin Oseni, a Lagos-based private school teacher, however, said it was good to reopen schools.
"The reality is that whether or not we open schools, some of these children are everywhere, in the marketplace, at home, not maintaining the supposed social distancing.
"However, I believe with the safety protocol being adopted, everything will be in place.  
"Let's hope the guidelines will not be compromised since the government has said they will reel out schools that have what it takes to reopen their institutions.
"I hope the people put in place to supervise these activities will not compromise because anytime we have a situation where we have to comply with certain government measures, some individuals see it as a way to extort people and enrich their pockets," Oseni said. 
He  urged the government to assist private schools by giving some compensation to their teachers because of the financial difficulties they were  facing due to the lockdown.
"Among the worst-hit professionals are private-school teachers in Nigeria. I want to believe the government will assist private schools to alleviate the suffering of teachers because my fear is that some of these schools have got everything they need for the exit students and they may not have enough as remuneration for the teachers.
"This will be a serious concern for the proprietors," he said. 
Anambra State government, NUT disagree over preparations for   reopening
Although Anambra State government says it is putting  measures in place for   reopening of schools, the state chapter of NUT says it is not being carried along.  
Also, the Southeast Governors' Forum last week said all teachers in the five states in the zone – Abia, Anambra, Ebonyi, Enugu and Imo – must undergo a compulsory COVID-19 test before entering the classroom.
Since May, schools in Anambra State have been operating with teachers offering lessons to primary and secondary school pupils and students through the School-on-Air programme.
Anambra State Commissioner for Basic Education, Prof. Kate Omenugha, said the government had been preparing the schools for resumption  and had  approved the procurement and distribution of 1,000 infrared thermometers to public primary and secondary schools as part of COVID-19 education infrastructure.
Omenugha said there was no need for compulsory testing of teachers as prescribed by Southeast Governors' Forum  because the teachers were already in school.
The commissioner said rather, the government was assessing how schools were complying with the requirements for reopening.
She said a Readiness Resumption Form had been given to schools to provide information on population, including  number of students with special needs and other forms of disabilities, number and type of toilets (water closet/pit/VIP) and number of thermometers.
Other required data are  number of trained COVID-19 task force team members, wash hand points and ratio to students, cleanliness of  environment and fumigation, as well as availability of sanitisers, soap and water for hand washing, the commissioner said.
She added that the ministry would want to know if schools had infrared thermometers, displayed communication/education materials on COVID-19 and ensure teachers and students wore  face masks.
She said a large percentage of schools had returned the forms and  indicated that they were ready to reopen, adding that officials of the ministry would go to the field to validate the claims.
But the state chapter of  NUT said contrary to the claims of the commissioner, there was nothing on ground to suggest the schools were ready to reopen.
Mr Nonye Chibueze, the Chairman of the union, said  the resumption of teachers in Anambra since May 4 had not yielded any benefit because the children they were supposed to work with were at home.
He said the union was not part of what the ministry was doing but demanded a template for spreading  students, setting up of  referral centres and  provision of all safety requirements before resumption.
The chairman said the non-involvement of NUT in the planning would amount to high risk to teachers and  students.
Chibueze said it was abnormal for the ministry to be working with school principals and headmasters  on data collection instead of  through NUT and School Management Board.
He said, "NUT is not aware of the policies and programmes of the ministry on COVID-19 because they don't involve the union  in spite of all our effort to make the commissioner understand this.
"The national body of NUT was in the meeting where the Federal Ministry of Education ; and 36 state commissioners for Education agreed that schools should resume on Aug. 4 but in Anambra, we  heard about it in the news, up till now the union has not been notified.
"There is confusion here, nothing is in place,  the soap and sanitisers they have were provided by teachers.
"As I am talking to you, schools have not been fumigated, no soap, no sanitiser, no running water, who will provide all those? We are not aware of any testing and nobody has told us anything about it.
"We are concerned about the safety of these teachers if they resume without all these things in place."
Fear over resumption protocol in Enugu
Victory Ani ,a final year student of Queens'  Model School, Enugu was seen washing her school uniform in her home in Awkunanaw, a suburb of the metropolis and home for middle and low income earners.
She chatted excitedly with some of her classmates who came to visit her. She told HumAngle that she was very eager to return to school to reunite with her friends.
Also, Eche Joseph  a student of Union Secondary School, Awkunanaw,  expressed   happiness that he would be returning to school.
A parent,  Ndubuisi, also said he was happy that schools would reopen but worried that most schools in Enugu State were not showing signs of preparation to resume.  Some other parents, however, said COVID-19 was not real and as such government should allow schools to reopen.
Meanwhile, HumAngle found that there was little sign of preparation by schools. For example, at His Grace School, Enugu, a private school, there was no sign of preparation. A gateman who preferred not to be identified, said he had not seen any arrangement by the school authority to welcome students.
 Also at Idaw River Girls' Secondary School,  Achala Layout, Enugu, the gates were locked but at  Queens',  some teachers were holding a meeting to preparatory to resume.
Mr James Godwin, the Dean of studies in the school, said the school was working to ensure the safe return of students, adding that the environment  would be fumigated before the reopening date.
He added that the school  had commissioned the production of face masks for  students.
Meanwhile, teachers in Enugu State  yet to obtain the Teachers' Registration Council professional certificate are writing the exam to obtain the qualification as the  government has made it compulsory that all teachers get it.
The examination is computer-based and some teachers  complained about the test with one saying:  "I do not see the need for this exam they told us to write at this point in time.
" We have to obey the government but I think the focus should be on the safety of both students and teachers when we reopen."
---
Support Our Journalism
There are millions of ordinary people affected by conflict in Africa whose stories are missing in the mainstream media. HumAngle is determined to tell those challenging and under-reported stories, hoping that the people impacted by these conflicts will find the safety and security they deserve.
To ensure that we continue to provide public service coverage, we have a small favour to ask you. We want you to be part of our journalistic endeavour by contributing a token to us.
Your donation will further promote a robust, free, and independent media.
Donate Here