Armed Violence
News
Anxiety Mounts As Jihadist Terrorists Make A Foothold On Mozambique's Oil Province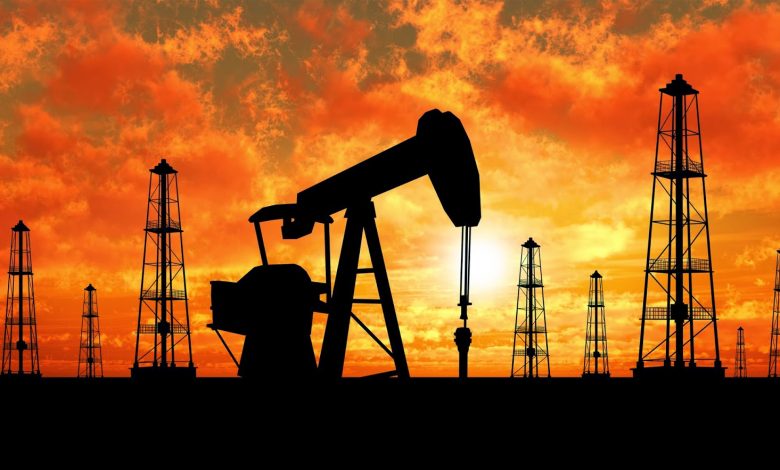 Early morning of Saturday, June 27, 2020 Mozambicans in the Indian ocean coastal districts of Mocimboa da Praia, in the province of Cabo Delgado were jolted from sleep. It was about 4 am.
HumAngle sources in Mocimboa da Praia, said there was pandemonium as heavy gun shots broke the morning chill. Families made desperate dash into nearby bushes. The Islamic Jihadist terror group aligned with the Islamic State had invaded the district headquarters.
"Terrorists have been attacking the headquarters of Mocimboa since early morning. Residents are fleeing to the nearby bushes. The army is responding to the attack. There's fear and anxiety among the civilian population, an eyewitness told HumAngle.
As state forces try to take control of the situation witnesses declare that "the fighting is raging on and the Defence and Security forces have suffered some casualties. Communication is down in the village", a police source stated.
Egidio Vaz, communication strategist who says he was in contact with the police in Mocimboa da Praia, posted on his Facebook account that "Mocimboa is again under attack by terrorists. But the response was swift and at the level of the attack insurgents are retreating, the order is to pursue them. Up to 12 terrorists have been killed by government forces."
Nyusi's independence anniversary message on insurgency in Cabo Delgado
Just days ago, on June 25, as the country marked her independence anniversary, President, Filipe Nyusi requested his countrymen and women to rise in solidarity with the government against the Islamic insurgents wreaking havoc in the gas rich province of Cabo Delgado, northern Mozambique.
Delivering his address, on the occasion of the 45 anniversary of the country's independence, President Nuysi, told his audience at the national heroes arena that his government was determined to "repel the terrorist aggression" mounted against the country.
"Let us be vigilant against attempts to intimidate our people using gratuitous terror attacks on our people," he warned.
The Islamic Jihadist insurgency in northern Mozambique's Cabo Delgado is increasingly getting far coordinated attacks against strategic state infrastructure and military positions than were anticipated by government.
The resulting response by the Mozambican government has been sluggish and piecemeal, analysts have said.
A recent panel by Chatham House Africa in mid-June themed "Finding solutions to insecurity in Cabo Delgado," had recalled that attacks in Cabo Delgado started in early October 2017.
The Mozambican state, according to experts, barely paid attention and clearly did not seek to nip the problem in the bud.
When it deployed the Mozambique Republic Police (MRP) in December 2017 it was not with any deep understanding of the roots of the problem.
Over a thousand people are thought to have died along with the destruction of an unknown number of public buildings and homes. Reports indicate that more than 200,000 people have been internally displaced by these attacks.
Today, the violence has become a complex, armed insurrection with the potential of boiling over and overrunning other provinces and indeed making landfall across the state borders into other Southern African states.
Salvador Forquilha, director and senior researcher at the Institute for Social and Economic Studies in Maputo, Mozambique, said the insurgency appears to be driven by ethnic, historical, social and political "cleavages."
Around 18 percent of Mozambicans are Muslim but in Cabo Delgado, the epicenter of the insurgency, 54 percent of the population is Muslim. The insurgency seems to be fueled by the feeling of marginalization by a dominant population in Cabo Delgado.
Forquilha said the insurgency is accelerating social discontent and radically exacerbating social-political divides. "This has allowed the insurgency to find support from more marginalised sectors, particularly young people who in some cases saw what little they have and went to join the group."
In doing so, the insurgency has been able to set up logistical and information gathering support through young people divided into small groups and fully embedded into communities. Forquilha said these cells are being used to share information with insurgents on troop movements and deployments in the area and affording the Jihadists greater mobility.
Sources conversant with military strategic planning told HumAngle that the Mozambican government may have underestimated the scale of the threat that the conflict represented.
Forquilha agreed. "The state prioritised the threat as a foreign conspiracy to the detriment of the domestic factors which are feeding the insurgency."
While it is true that the Islamic State has claimed responsibility for attacks, showing outside factors involved with the conflict, Forquilha said the insurgency has been shaped by internal factors.
"It would be a mistake to think that Al-Shabaab, as the group is known in northern Cabo Delgado, are a creation of Islamic State." Al-Shabaab's creation came from a combination of social, historical, ethnic and political divides inflamed by a state that marginalises them.
Forquilha said the armed conflict in Cabo Delgado requires a comprehensive strategy and response from the Mozambican state, which should see it as an internal threat. He added that it should be a top priority for the Mozambican government to deal with the insurgents.
Liazzat Bonate, lecturer in African History at the University of the West Indies, Trinidad and Tobago, told the Chatham panel that the insurgents are becoming more vicious and are improving their recruitment and coordination skills.
Security forces are not being held accountable for human rights violations, resulting in harassment of the local population and judicial killings.
Bonate said there have been several studies conducted but there is still very little known about who the attackers are, their objectives and who is providing them with international support.
"The major problem is the lack of serious research and solid empirical data which have been hindered by governments restrictions on journalists and researchers. Some of the research and media reports are engaged in 'othering' and 'foreigning' of the insurgents as well as criminalising them, not only because of their terrorist actions…but also by linking them to criminal networks.
The insurgency happened in stages and there are clear and well-established grievances that justified the insurgency."
Bonate's research highlights the local population's dissatisfaction with massive oil and gas projects, particularly the loss of land. "Their land represents not only livelihood but also the historical side of their Islamic identity, culture and ancestors including the graves of their ancestors taken away and reduced to a 7.5 metre size."
According to Pedro Esteves, managing partner of Africa Monitor, Mozambique's insurgency has seen indiscriminate violence replaced by increased interaction with communities, more propaganda and the destruction of state property.
The insurgents have also been acquiring more modern firearms, boats, motorcycles and other vehicles most likely from the civilian population.
Potential solutions
Assistance against this insurgency, which is developing nationalistic tendencies, may come from Southern Africa Development Community (SADC) members. Esteves said that Zimbabwe's president Emmerson Mnangagwa, and Mozambique's president Filipe Nyusi, have met and agreed on some form of cooperation against the insurgency in the future.
Tanzania has "not been enthusiastic" in getting involved in the conflict but has apparently tightened its border security to stop extremists entering Tanzania from northern Mozambique.
Angola and South Africa look keen to assist Mozambique but Esteves questions what kind of support South Africa could provide given the South African National Defence Force's (SANDF's) current equipment condition, stating that its military aircraft are "not in very good shape".
On bilateral cooperation, Esteves states that Mozambique has had several offers that they have yet to decide on, "because it would imbalance their alliances with certain states by welcoming new states that they know can be useful but will affect their traditional alliances."
For the short-term solution, Esteves states that Mozambique should look to domestic military and security forces, as private military contractors (PMCs) have expressed their unwillingness to work with Mozambicans.
"[Russian PMC] Wagner complained they didn't want to work with Mozambicans and apparently also South Africans have now raised that question," said Esteves.
What is even worse for Mozambique is the military is unhappy with how the police are approaching the conflict. "They feel that they are subordinated to the police and this aggravates the lack of coordination and morale from the military."
The panel was chaired by Alex Vines, director of Chatham House Africa Programme (CHAP). CHAP in partnership with The World Bank has held a series of consultations to develop an understanding of the structural causes of fragility and factors of risk in Mozambique.
Vines said the panel was part of the World Bank's risk and resilience assessment which will be released as a report along with its own investigations.
---
Support Our Journalism
There are millions of ordinary people affected by conflict in Africa whose stories are missing in the mainstream media. HumAngle is determined to tell those challenging and under-reported stories, hoping that the people impacted by these conflicts will find the safety and security they deserve.
To ensure that we continue to provide public service coverage, we have a small favour to ask you. We want you to be part of our journalistic endeavour by contributing a token to us.
Your donation will further promote a robust, free, and independent media.
Donate Here