Armed Violence
Features
Anger At Zamfara Gov't Peace Deal Giving Land To Terrorists
The state government says it has reached a deal with terrorists that will bring peace to Zamfara. But farmers are scared they will be the ones paying the price, and the violence hasn't ceased, they say.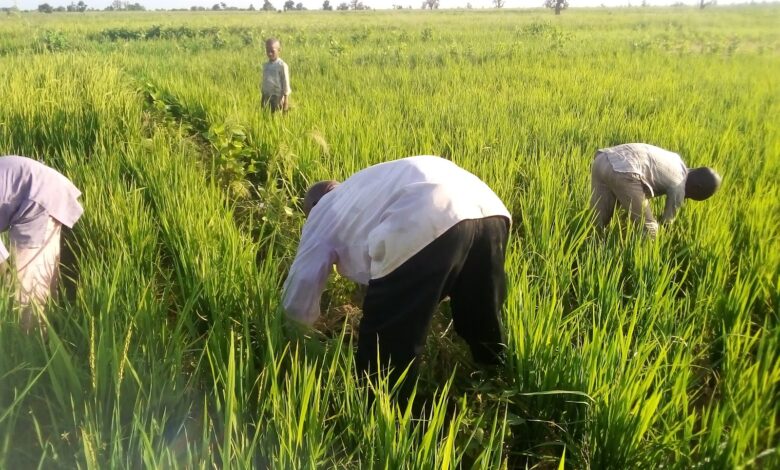 A deal supposed to bring peace to Zamfara State is provoking anger among farmers, who fear they will be forced to hand over their farms to those men who have killed, raped, and kidnapped for years.
In August the government of Zamfara announced it had agreed to return land if it was claimed by a Fulani clan, a condition demanded by terrorist leaders to cease their brutal campaign of violence.
But since the announcement, no information or clarification has been given about the details, and people who have acquired land from Fulanis in the past are scared it will be seized by the state and handed over, throwing their livelihoods in doubt.
"We are already farmhands to bandits!" says farmer Yau Abubakar. He has been working in a forced labour gang, part of another deal struck between local leaders and the terrorists.
The terrorist group where he lives in Zurmi, who Abubakar identifies as Fulani, demand villagers work on farms owned by the terrorists, in return for their lives being spared.
"We work for them like slaves from village to village. This we do and have had our peace for about three years now."
"The Zamfara government need not intervene for our peace if it is based on leaving our own farms," he said.
Peace deal
But the Zamfara state government, Northwest Nigeria, sees things differently.
In early August, flanked by his heavily armed personal security, and some men in civilian outfits, Hassan Muhammad Nasiha, the deputy governor of Zamfara, toured three Emirates to inform local leaders of the deal.
He summarised the terms of government's deal with terrorists – that all traditional rulers should surrender farmlands, cattle routes, streams, and settlements which historically belonged to Fulani clans.
HumAngle obtained a video of the meeting at Anka Emirate Council. Naisha repeated the message in Gummi and Bukuyum emirates in his tour aimed at sensitising the people of the agreement between the Zamfara State government and terrorists.
At Anka, the room buzzed with excitement when Nasiha boldly stated that the internally displaced could return to their homes "without fear". He pointed out that the government had succeeded in holding a dialogue with leaders of terror gangs, and they had agreed to co-exist peacefully.
Also under the agreement, vigilante groups will be disarmed and all licences permitting citizens to possess guns will be revoked.
According to Nasiha, the notorious terrorists from Anka, Bukuyum, Gummi, Tsafe, Gusau, Bungudu, Maru, Shinkafi and Kaura-Namoda LGAs have already accepted the peace deal and have "presently dropped off their arms for peace".
He said security had returned to Munhaye, 'Yandoto, 'Yanware, 'Yankuzo, Magami, Bindin, Wonika, Ruwan-Bore and Mada villages of Tsafe and Gusau, because of the deal.
Other villages and communities where security was improving as a result of the truce include Dangulbi, Dankurmi, Dansadau, Malele and Kuyanbana villages of Maru LGA.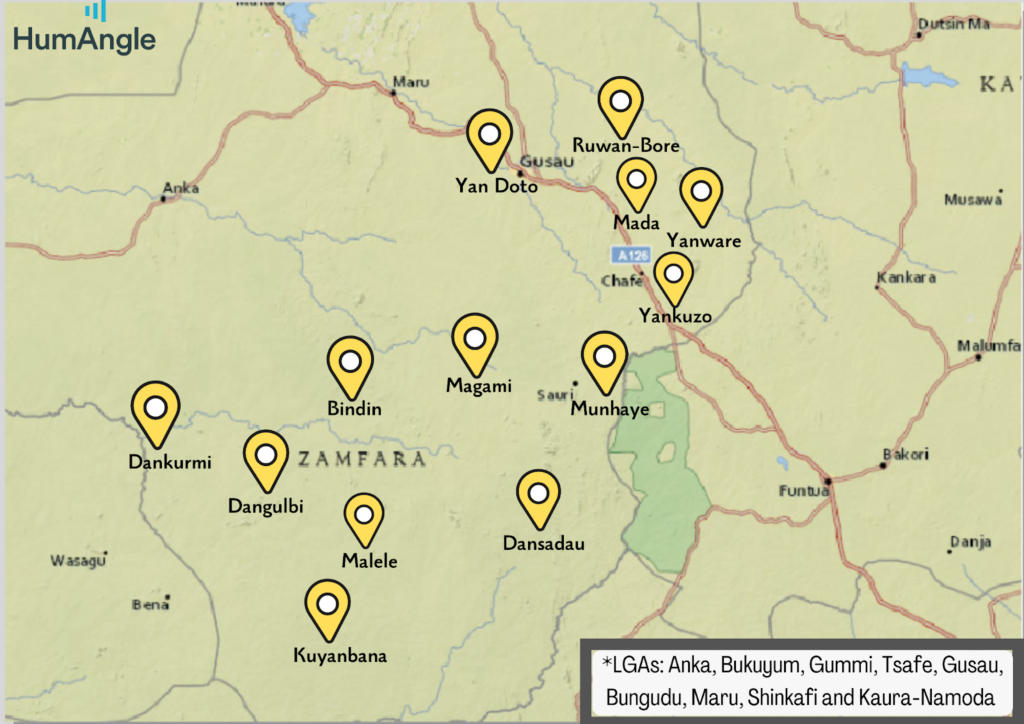 No information
A day after the deputy governor left Gummi for his hometown, Gusau, over 200 terrorists rode on about 100 motorcycles to Birnin-Tudu, Kaiwa, Kwalkwato, Kwamma, Tungar-Wakaso and Tajaye villages, witnesses said.
"And these are the villages you are asking the farmers to surrender their farmlands to terrorist group, then to eat what?" said Ibrahim Nagaga.
Nagaga, 32, from Gummi and a farmer all his life, said the government's decision is "risking the life of its people and leaves terrorists to freely live with their arms."
A month after the peace deal was announced, some residents tell HumAngle they have no information on any government directive.
In the Mada community, Bello Musa, a farmer, points out that there has been "no official circular or directive from government or among the traditional authorities. They haven't gathered us to properly communicate to us about this development."
Another resident, Jamilu Mamman, is concerned about the provisions the government has for those who forfeit their farms. "What do we cultivate for food?" he asked.
Zakiru Kairu, a displaced farmer from Kairu village, Bukuyum LGA has been displaced for a year and seven months.
"To be honest nobody in the government or any individual informed us on this issue of forfeiting our farms to Fulanis. We only heard this overnight, just in the air, credited to the Zamfara government," he said.
Money, grazing roots, or farmlands?
The demand for land has surprised some who are familiar with the terrorists day-to-day demands.
Some parts of Zamfara, like Bukuyum LGA, are known to be terror hotspots, where armed groups recruit, train and conscript residents.
A man who had been forced to labour for terrorist "kingpins", told HumAngle land was not among the concerns leaders' spoke about.
The man, who spoke on condition of anonymity, says he is one of 240 forced by the terrorists to work on their farms for more than seven hours a day. He said he saw numerous village heads coordinating work at various farms, which he gathered belonged to "kingpins like Dogo Gudale, Ali Mai-sara, Kachalla Bello, whose farm is located at Baruba and Fasagora forest areas, Kachalla Janbiri, and Manjagara."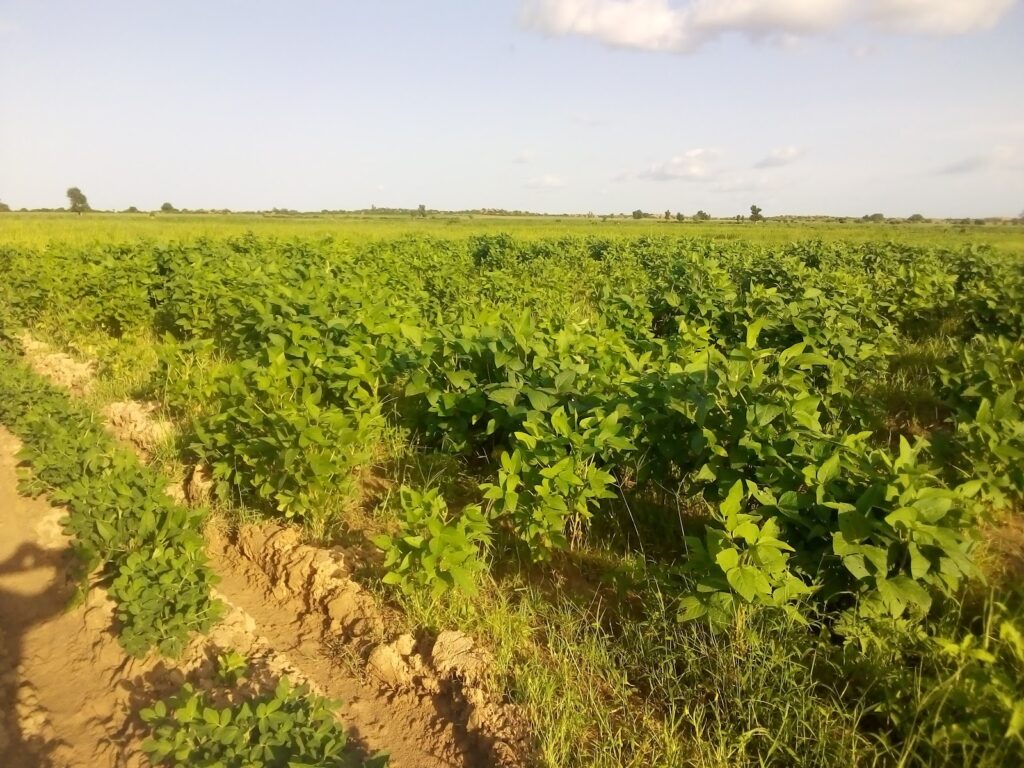 "From what they tell us, farmlands or settlements are not part of their problems. Their problem is money. Period," he said.
And not everyone is against the idea of handing over land.
"We can welcome this [forfeiting lands] only if the state or federal government provides us with alternatives to survive by," Says Danmerama Dangulbi from Maru LGA.
"There was never any farm or place in our village that a Fulani man was denied to settle in provided he or she inherited it. I borrowed such a farm originally belonging to one Cedi by our Village Head who also died more than 30 years ago. Once the owner returns today I will give it back," he said.
Abubakar Umar Gangamai, a Fulani from Gwashi-Adabka ward, said he supported the deal.
"I lack words to speak. Things are terrible. I have nobody among my family and siblings living here. And I cannot reclaim our inherited settlements because they were sold out by our ranking authorities in government. I am living a destitute life!" he said.
Historic sales
But straightening out this situation will not be a simple task. Land ownership is complicated and details are hardly ever reliably written down.
In Magami and other neighbouring communities there are communities who farm land bought from Fulanis many years ago.
Kabiru Ezer says: "We are well aware that places initially owned by Fulanis are often sold to our people by the Fulanis themselves when they set to leave for other locations."
Land could have been sold to new farmers who could be unwitting victims, unaware of their land's provenance and unaware it could be seized under the new deal, he said. "On many occasions you see politicians close to the government selling out Fulani farmlands to their fellows."
Ezer said the deal surprised him, but that it could work, with one provision.
"We can agree with this development if it will yield the desired result for our peace. I wish to advise the government to make good provision for compensation to farmers expected to forfeit the farmlands for Fulanis," he said.
Ezer, a resident of Magami, in Maru LGA, says he is ready to settle. "If the price for peace is to quit farmlands and Fulani settlements located at Danbabba, Yarwutsiya, Kangon Gabas, Gameji, Tofa, Kikawa, Baza, Madaba, Marde, Murwan Misa, Tunga, Kurar-Mota, and Kunkilai villages, then our people are ready for it."
Bello Abubakar, a farmer and traditional title holder, locally known as 'Burtulla', said he had experience of the land ownership issue and had participated in the settlement of disputes between Fulani and Hausa.
The original owners of land in these areas have left and relocated to other countries like Libya and Cameroun, or other states like Benin, Adamawa, Taraba or Kwara.
"They either sold or loaned out their farmlands, but their offsprings returned and desperately embarked on killing people and attacking villages in a quest to reclaim their lands. This is the root cause of what we suffer," he said.
Neglect and stigma
A source in the terrorist's camp, who spoke to HumAngle on condition of anonymity said: "After many decades of government neglect and social stigma, we suffer from both the authorities and city areas including the urban centres. We finally decided to source and take up deadly arms and fight back the social injustice shown to us as Fulanis."
Another added there are specific markers used to mark areas that belonged to his clan. "These areas are the only places we farm, rear our animals, and take shelter, but your envious people whose grudge against the Fulanis had already stained their hearts and crowned their heads declared us as their enemy several years ago," he said.
"In the case of our areas, we do not need to wait for the government to confiscate the farmlands for us. We the Fulanis ourselves have already reclaimed our fertile farming areas from whoever illegally possessed them or unlawfully purchased the lands," one man from Mada community, who also has links to a terror group, said.
This is not the first time that this sort of deal has been tabled. In 2019, the Zamfara Government gave similar directives to farmers in the state, seeking for the revocation of farmlands. They were asked to quit lands and areas allegedly owned by Fulanis, but the action was never completed.
---
Support Our Journalism
There are millions of ordinary people affected by conflict in Africa whose stories are missing in the mainstream media. HumAngle is determined to tell those challenging and under-reported stories, hoping that the people impacted by these conflicts will find the safety and security they deserve.
To ensure that we continue to provide public service coverage, we have a small favour to ask you. We want you to be part of our journalistic endeavour by contributing a token to us.
Your donation will further promote a robust, free, and independent media.
Donate Here