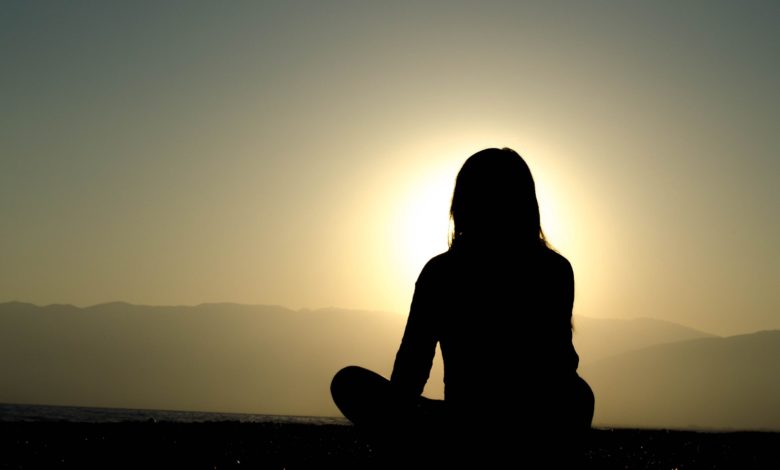 Zainab Bello (not real name), is a 32-year-old Fulani woman and hails from Yobe state. She has endured domestic abuse for years. Often, she receives beatings and other forms of emotional subjugation.
She was in a marital relationship that was everything but rewarding. She finally decided she could no longer bear the inhuman treatment anymore. There was so much uncertainty ahead of her. There was also the social trauma that followed a woman who is divorced.
Would she stay in the marriage and remain a victim of abuse, or take her to leave and continually bear the social stigma of a "bazawara," the Hausa derogatory label for a single mother or divorced woman?
Since her divorce 11 years ago, Bello has remained single. In those years she bore the wrath of social pressure and harsh judgments of people on her with personal deep seating anguish.
Single women in Northern Nigeria, unmarried or divorced, almost always have a story of abject trauma to tell. Where others are embraced, you could be jeered at. 
You could be openly insulted and all your protestations against such profiling are taken as strong evidence to reinforce your social profiling as unworthy in public eyes.
Especially within the Hausa and Fulani cultural groups, this social labeling manifests in the categorization of women as: yan mata, matar aure, tsohuwar budurwa and bazawara, which translate, respectively, to young, married, old and a divorced woman. 
But the latter two are typically conceived of derogatory slurs. Fatima Abubakar Umar, a 26-year-old lady from Nasarawa state who has experienced similar social profiling agrees. She, however, adds that all manner of advances by random men come with pressures from her family members, just so she could be categorised among the "married."
HumAngle spoke with both women and let them share their personal experiences. Bello, for instance, states: "Any statement you hear made about single or divorced women is always condescending or rude. So for example, "son kira kaman bazawara" (answering calls like a divorcee) or "tana da saukin kai kaman bazawara" (she's of easy-virtue in the manner of a divorcee). 
She further states, "there's never a positive side to the tag. There's an image attached to it that is intended to pull us down, and force women to stay in toxic situations just to avoid that label." 
"This is why the north has the highest numbers of domestic abuse in the country. Our culture encourages people to punish you for leaving. When you go back home, they turn you into a slave so that you grow tired and quickly remarry. There is no sympathy or empathy in the slightest," she added. 
She told HumAngle that her family and friends had cut off ties with her following her divorce because they believed she didn't try to make her marriage work. 
"I was being constantly judged,  no matter what I did. I can't be seen to be a decent person because I'm single and divorced. I can't be seen to have a good reputation unless I have a ring on my finger," she lamented.
The same cultural contexts are quick to judge mature, single women as obvious candidates of promiscuous lifestyles. Or they are labelled 'husband snatchers.' The stereotyping is endless. 
"So many single women like me don't have a social life. You are socially disconnected and this is very traumatizing, especially when you're used to being in one social group or another. Your long-standing friends suddenly don't want to be seen around you, no one visits you."
"Women don't want to be friends with you because you're already seen as a bad example of what marriage ought to be, and their mothers will frown at it, while those women still in marriage see you as a potential husband snatcher."
Umar corroborates the testimony of Bello. "From family, oftentimes it is very subtle. At work, people tend to ask you questions in passing thinking that it's harmless but actually very offensive. Questions like, "why aren't you married?"
She further states, "the comments are snide. Sometimes they come off as jokes or making it sound like they're concerned about you. They say you are either being too choosy." 
According to her, the unsolicited advisors "warn you that time wasn't going to wait for you and guilt trip you with the biological clock of impending menopause. They try to emotionally blackmail you. They tell you the older you get, the less your chances are of having children."
Bello confessed to HumAngle that the social profiling "puts me on the defensive constantly and it has made me very sensitive to comments and body language. But over the past three to four years, I've owned it and began to grow a tough skin to it. But it hurts."
Eager to find out if she sees the roles of the culture or that of religion in all these, HumAngle asked if she had considered those elements? She was unequivocal. According to her, "culture was the biggest culprit, and religion is manipulatively biased against women."
"Religiously, there is no stance where women are addressed degradingly and you don't have a duty to be married." It isn't a must." 
She complained about the religious leaders and scholars. "The kind of Islam we practice here is very different from the Islam that we are supposed to practice. It is an Islam that is packaged to hate women and religion only favours the man." 
For her, what it means to be a single mother, raising a child under this cultural environment is distressing. She believes that women are left with the upbringing of the child as a punishment. "Your husband and his family believe if you're left to take care of the children, no one will want to marry you."
Umar summarised her displeasure with the situation in the following words: "What I think is lacking is respect, mostly because in our world today, a woman's worth and success are mostly associated with her being married." 
"I am pro-marriage, it's a beautiful thing, but I think it is unfair and insensitive to judge a whole woman's existence only by marriage. There is more she can be and there is more to her than being in another man's house as his wife."
"It gets to you. You attend family gatherings where all your cousins within the same age range are married with babies, and when you pick a baby, people will mock you and say you can't have your own." 
Maijidda Labo Mahuta, a behavioural therapist and marriage counsellor, told HumAngle that there were some psychological issues people who contend with social profiling and stereotyping likely resulting in depression, anxiety disorders, and panic attacks.
Maijidda said many of them would often ask whether their parents were truly their biological parents, arising from the kind of treatment they received by simply not rushing into anything marriage. 
"When they do get married, the trauma they faced from the constant ridicule and jabs will definitely have an effect on that marriage.
"The implications of such stigma may lead to some running away from home, battling post-traumatic stress disorder (PTSD), with the likelihood of the circle continuing as they project it onto their kids as well. People need to simply learn to accept them for who they are, single or not," she cautioned.
She also said lack of consent from the bride before the marriage ultimately leads to poor communication and are all reasons women choose to remain single or opt for a divorce.
Bello also blames the local home video sector for their portrayals of the single woman in the society. "The Kannywood industry also portrays single women as drug addicts, thieves, husband snatchers and adulterers." 
"These are the exact stereotypes we want to do away with. Our nothern society watches this content for entertainment. Kannywood needs to do its part in projecting a positive image of not just women, but the larger northern Nigerian society."
---
Support Our Journalism
There are millions of ordinary people affected by conflict in Africa whose stories are missing in the mainstream media. HumAngle is determined to tell those challenging and under-reported stories, hoping that the people impacted by these conflicts will find the safety and security they deserve.
To ensure that we continue to provide public service coverage, we have a small favour to ask you. We want you to be part of our journalistic endeavour by contributing a token to us.
Your donation will further promote a robust, free, and independent media.
Donate Here