Armed Violence
Features
After Escaping Captivity, Traumatised Woman Now Suffers Stigmatisation
After surviving months of abduction by a terror group, Susan expected a warm embrace from her kinsmen. Instead, she faces deep stigma, enough to make her consider running away to a new place where no one recognises her.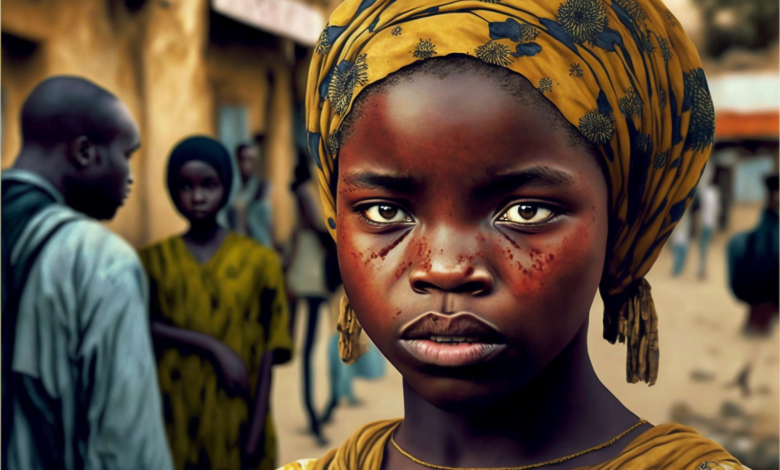 The only time Susan Lazarus, 24, finds her peace is when she is indoors. Going outdoors usually exposes her to emotional torture.
Sometimes she wears a veil that shields her face before she walks down the street. Anywhere she goes, she notices people pointing at her or talking in hushed tones as they gossip.
Susan, a local seamstress in Kubri, a village in Adamawa, Northeast Nigeria, was abducted by invading terrorists in April 2021. Kubri has remained deserted since the incident happened. The terrorists did not leave until they had set everywhere ablaze and killed those who could not escape.
Susan was one of the six abducted women whose daring escape story was recently serialised by HumAngle.
Months before the escape, she fantasised about reuniting with her family and friends, and the kind of love and care she would be showered with.
It was her happiest day when she finally reunited with her family and some members of her community. To her, being at home with her family members would end her days of sorrow. But she was wrong.
"I thought our escape from the captivity of Boko Haram would heal up all the months and weeks of pain that I suffered out there because I believe my people, whom I know loved me so much, would give me all the comfort and care that I deserve," she said.
"But here I am, rejected and being subjected to emotional torture by those I thought would embrace me as their lost-but-now-found daughter."
Returning home to Adamawa, Susan would soon find out that her 12 months in captivity had robbed her of more than her freedom. She practically lost everything that once defined her social life.
"Sometimes I'm forced to think coming home to my people was a huge mistake ‒ that I should have gone somewhere else, far away from home," she said in tears. "My friends and even some close family members now look at me with suspicion as someone not to be trusted."
A professional seamstress, before her abduction, she used to be everyone's friend in her village.
"Everyone knows me in Kubri, and many people love and patronise my shop because I sew clothes for women and girls at affordable amounts, and they used to be happy with me."
Her tailoring shop was the last place Susan was seen before she went missing on the day terrorists from ISWAP invaded her community.
Before then, she became her humble family's breadwinner in her teens. Her parents, who are peasant farmers, did not have enough money to pay for her studies beyond the secondary school level, so she had to learn a trade. When the terrorists invaded last year though, her tailoring shop was one of the buildings they destroyed.
The armed terrorists killed many residents, burnt houses and shops, and abducted some women.
"It was on a Friday, and the Muslims were performing their congregational prayer at about 2 p.m. when the attack occurred," she recalled.
"I was in my shop working when it started. I tried to join others to escape, but the gunmen had surrounded the entire village, so they rounded us up. They chased after others with their motorbikes. Many women and children were abducted, but three of us who were younger were selected and driven to Lake Chad."
Susan recalled how tedious the journey that stretched into 12 months of captivity was.
"It was a long trip from my village to the heart of Chad," she said.
"They forced us into a long trip, and we kept driving until we arrived at a deserted village at 11 p.m. We spent the night there, and then started again the next day and ended up in yet another location which I don't know. On the third day, we arrived at a place called Timbuktu where they locked us in a detention cell named sijjin in Arabic."
The abductors held them in Timbuktu for two weeks, after which they selected three women for a trip to Maikoko. After a day of travelling, they got to a riverbank and were ferried across on speedboats to a village called Garin-Malamya'u.
Susan met other captives in Maikoko like 'Sister Jummai,' whose experience HumAngle documented in the first part of the 545 Days series.
Two of the younger girls with her ‒ Josephine and her cousin Grace ‒ were taken to some other camps as slaves, and Susan has not seen them since. But for her ill health at that time, she would have also been sold into slavery.
She spent the next 372 days (12 months and two weeks) in captivity until she and the five other female inmates plotted their escape and made it out in April this year.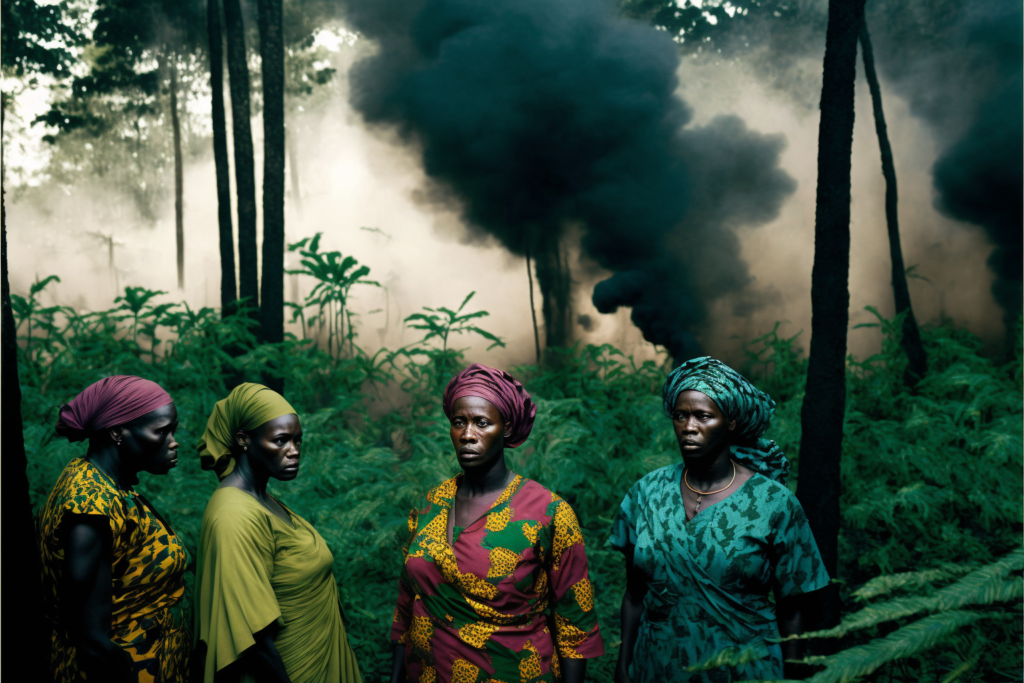 Close shave with death
Susan's scariest moment in captivity was on Sept. 21, 2021, when a fighter jet bombed the island.
"The jet does not distinguish between captives and aggressors. Each time it comes shooting bombs, it spared no one. On that day, the jet dropped a bomb that landed on our Sijjin and destroyed our room. We were almost buried in the dust and thick smoke," Susan said as she broke down in tears.
"God spared our lives. That, indeed, was a day I won't forget in a hurry because I thought that the end that all of us were waiting for had come."
The captives also had to contend with snakes and dangerous insects. Living in that manner in the middle of nowhere for over a year was "horrifying". Susan doubts she would ever overcome the trauma. She still has nightmares of being chased in the jungle by armed persons.
"We were prisoners out there. They have different prisons for different offences. Ours was like a holding facility where you are denied a lot of things but with less physical punishment or assault. The prisons for offenders have severe punishments, including execution," she said.
"The food they gave was one popular staple food known as Biski, which is served with soup made from fresh baobab leaves (miyan kuka). And sometimes we spent days without food."
Untreated trauma
Just like some of the other escapees, Susan did not receive any psychosocial support or trauma counselling before she was hurriedly handed to her poor parents, who travelled with her back to Adamawa.
She was sad when her father told her their home was no longer in Kubri. Everyone had to migrate to safer locations because the armed insurgents had decided to camp around the village.
"My parents had to rent a small house in Gombi, another town in Adamawa, where we now live. Most of the villagers are either in Gombi or Hong. I still live within the same community of people that I used to know back in our village. So it is very difficult for me to deal with their gossip and cold attitude towards me," she said.
"No one cares to know what one is going through mentally. The government did not give any support that could help one deal with the trauma. They only provided transportation for us to return home. The Borno State government sent N100,000 to each of the six of us that escaped in April this year. We didn't get any other support from them again."
Susan did not also receive medical support though she sometimes gets headaches and is unable to sleep. What she finds more painful is her inability to work to support her poor parents.
"I know something is wrong with me inside, and I need some kind of help, but my parents are poor and they lack the means to take me to Yola or any other place."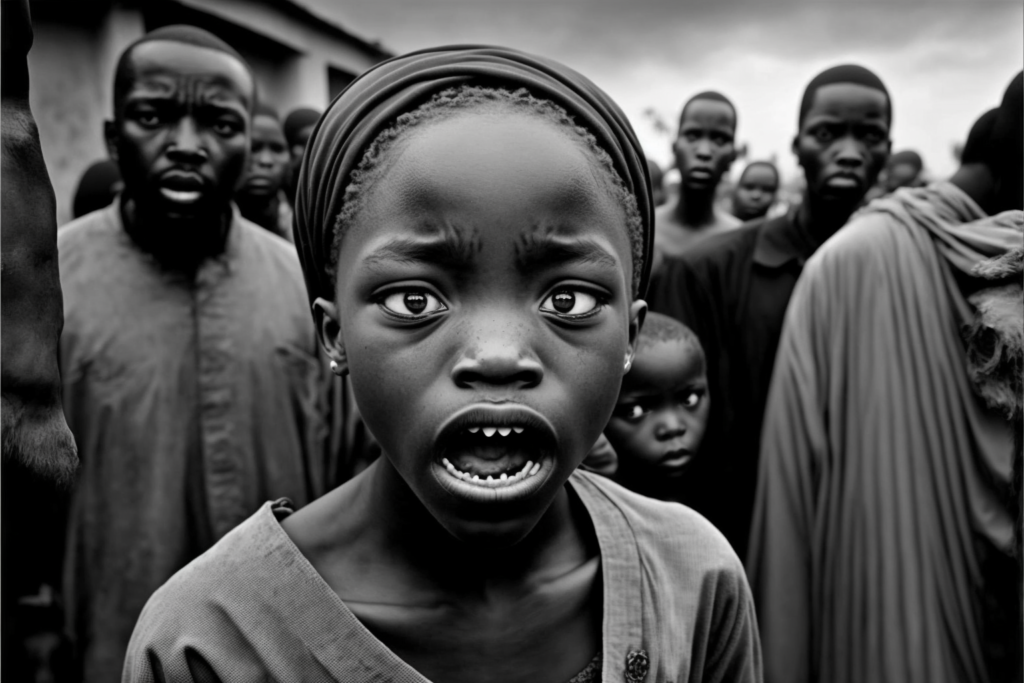 Kinsmen not helping matters
Susan lives among people who openly stigmatise her. She finds it difficult to socialise with people at the market, church, and other places.
"I sometimes hear some of them alleging that I should not be trusted, that I may have been radicalised by Boko Haram, that I am an agent sent out to come and lure people into their creed and so on," she told HumAngle.
"Some have even alleged that I have become a wife of Boko Haram and that I may have been impregnated but later aborted the pregnancy. This kind of talk depresses me and sometimes I feel like running away from here to somewhere far away. I need to go someplace where no one knows me, where I can have my peace, away from this madness. I just need to migrate, but my parents and five younger siblings are the only families that I have."
She believes the people in her community do not understand her experience and those who try to show concern end up making utterances that only hurt her feelings.
She passes time by accompanying her parents to harvest their crops on the small farmland her father leased. "Though sometimes I get scared of the bush and my dad would insist I stay at home, I still had to go with them because I am tired of boredom."
Susan recalls that years before her abduction, November and December used to be her peak period of making money as a seamstress in her hometown. She is even more depressed now that she cannot do that.
"My sewing machine and all my equipment were burnt in the shop," she said.
"If I had my machine, I would by now be busy with work, especially towards Christmas. But I can't even afford that now. My parents can't afford a new sewing machine because they cannot pay my siblings' school fees and even our house rent."
Her greatest need at the moment, she added, is to be supported to regain her soundness of mind.
---
Support Our Journalism
There are millions of ordinary people affected by conflict in Africa whose stories are missing in the mainstream media. HumAngle is determined to tell those challenging and under-reported stories, hoping that the people impacted by these conflicts will find the safety and security they deserve.
To ensure that we continue to provide public service coverage, we have a small favour to ask you. We want you to be part of our journalistic endeavour by contributing a token to us.
Your donation will further promote a robust, free, and independent media.
Donate Here