Armed Violence
Features
Abducted, Abused, And Now A Mother: One Woman's Journey
Hafsa's harrowing experience of being abducted, abused, and forced into marriage by Boko Haram did not break her spirit. With unwavering determination, she escaped captivity, overcame stigma, and continues to fight for her future and that of her daughter.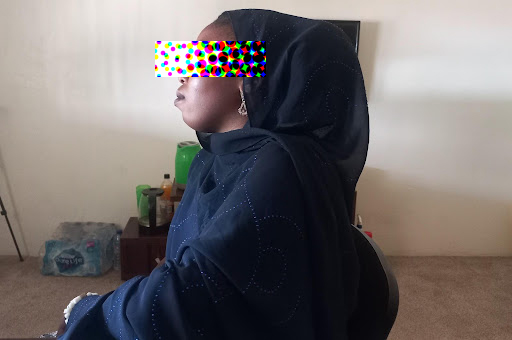 "He forced himself on me in the most brutal manner every night and would beat the hell out of me anytime should I dare to resist his advances for sex," Hafsa Sale told HumAngle.
She is talking about her terrorist "husband", the man who forced himself on her while she was a captive in the Sambisa Forest.
"It was two years of hell for me. I was bullied into remaining in that relationship with a beast who claimed to be my husband."
Despite her traumatic experience, Hafsa Sale, 22, escaped from captivity and is now determined to move forward with her life. However, the memories of her ordeal continue to haunt her, and she fears they may never fully fade away.
Wearing a solemn expression, Hafsa, who is from Borno State, northeast Nigeria recounted the horrific abuse she suffered at the hands of Boko Haram militants during her two-year captivity in the Sambisa forest.
Journey interrupted
In November 2019, Hafsa had attended a family funeral in Kaduna. The journey back to Maiduguri in Borno state, was long and tiring. 
The car journey was about to be interrupted at a village called Ngamdu, 100 km short of her destination.
As they approached Ngamdu, the driver had to slow down due to a rough patch of road, and that was when they saw the armed men. The driver attempted to speed through the group standing by the roadside, but the gunmen opened fire.
"Our vehicle nearly skidded off the highway as a bullet hit the driver in the head," Hafsa narrated. "I don't know how the car managed to stop because the driver, whose head was blown off, was already dead."
The assailants dragged the driver's body out of the car and left it by the roadside. One took over the wheel and drove the vehicle into the bush, while the others followed on their motorcycle. Hafsa was left traumatised by the harrowing experience, highlighting the ongoing security challenges many people face in Nigeria.
After four days of travel, they finally arrived at Sambisa and were confined to a house by their captors. The kidnappers demanded that they provide phone numbers of their relatives and friends back home, promising to call them and request ₦2 million each in exchange for their release.
"They made it clear to us that any involvement of security operatives would result in severe consequences," she recalled.
Police ambush
Initially, the victims believed that the kidnappers were just ordinary criminals. Some women even made the calls and got the money.
One of the women's husbands was a police officer who then informed his colleagues about their situation.
The police secretly went with the people who had the ransom money to where they were supposed to meet the terrorists. When the kidnappers let the hostages go and took the money, the police shot at them and killed many. They also got back the money and the motorcycles that belonged to the kidnappers.
Back at the camp, Hafsa had assumed the role of guardian for the children. "I was the oldest person left," she said.
However, one day, the Boko Haram terrorists dragged out the most senior boy, Kamala, and brutally murdered him in front of the captives.
"His crime was that he refused to convince his siblings to accept the Boko Haram ideology," Hafsa explained.
After the police ambush, some of the surviving terrorists began to blame Hafsa for the deaths of their colleagues.
"So, they began to whip me every day until they got tired after some days," she recounted.
"Should I pull off my dress?" she asked HumAngle. "You could still see the deep scars of the whipping on my back."
Sadly, the boys left Hafsa's custody and soon became radicalised. They joined Boko Haram as fighters.
"The boys, whom I cooked food for daily, began to threaten my life because I was unwilling to accept the Boko Haram creed," she continued.
One day, they came to her hut and threatened to kill her if she refused to marry one of their commanders.
"I saw the devil in their eyes, and I had no option but to succumb to the marriage," she said in tears.
The abuse
The Boko Haram commander Hafsa was forced to marry was known as Abu-Hanif.
"Months into the marriage, I became pregnant but later had a miscarriage due to Abu-Hanif's violent behaviour," she said. "Despite my condition, he continued to engage me in forced sexual intercourse until I became pregnant with my daughter."
After giving birth, Hafsa attempted to escape one night during a rainstorm when the men had gone out to fight.
She ran until she reached one of their checkpoints, where some of the terrorists were on guard. They caught her and forced her back.
"They shackled my legs and left my baby and me in the house," she said.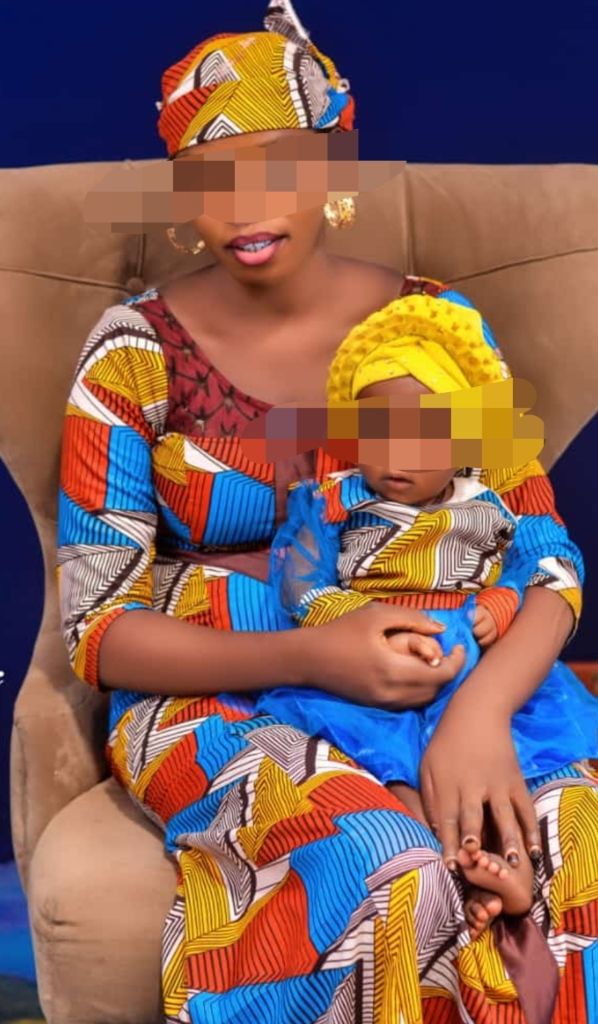 Bound in chains, Hafsa suffered captivity for three long months until she finally found the courage to break free and attempt another escape. Before her second attempt, she managed to gather valuable information about potential escape routes from friendly and unsuspecting members of Boko Haram whom she had worked to build a rapport with.
Despite the immense risk involved in her plan, Hafsa's determination to regain her freedom pushed her to take the necessary steps toward a successful escape. She knew the road ahead would be tough, but armed with the knowledge she had gathered and fueled by a fierce desire for freedom, she set out.
"They informed me that there were three potential routes leading out of Sambisa from our current location," she recalled.
"The first route led to Bama, the second led to Gwoza, and the third, which was undoubtedly the easiest, led to Pulka village."
One fateful night, Hafsa took the route to Pulka with her child strapped to her back. The journey was tough, taking them nearly four days to reach the village's outskirts.
"As we approached, I had to remain vigilant, hiding whenever possible to avoid detection," she said.
Farmers working in the area spotted her, and they immediately alerted the nearby military post upon seeing her. She later learned they were suspicious because she was holding something under her hijab. That something was her baby.
So the soldiers were apprehensive when they approached her, fearing she might be a female suicide bomber. It took some time for her to convince them that she had just escaped from Sambisa forest and what she had under her clothes was her child.
"Despite her explanations, the soldiers remained sceptical and demanded that she prove her innocence.
"I was forced to strip naked to confirm that I was not an enemy combatant. The soldiers were eventually satisfied that I posed no threat, but the incident left me traumatised and deeply shaken because they were all pointing their guns at me."
The soldiers took mother and daughter to the Pulka IDP camp, where they were provided with warm water to bathe and food to eat.
"Eventually, we were relocated to Bama, where I could recharge my mobile phone, which I kept hidden in my travel box or sometimes under my brazier."
Hafsa said she treasured that phone because she hoped she would one day escape and use it to call her relatives.
"The phone's battery had died, but luckily, boys in Bama offered to charge phones for a fee. They boosted my phone's battery, and I was overjoyed to call and speak to my dear mother."
The experience of being able to speak with her family after months of captivity was emotional and overwhelming.
"It was a reminder that I was not alone in my struggles and that my loved ones were still waiting and hoping for my safe return," she said.
Living with Abu-Hanif
Hafsa recounted that the man who fathered her daughter was cruel and abusive. He had no compassion or sympathy towards her and had subjected her to constant physical and emotional abuse during their time together. She could only recall a few instances where he had spared her from his violent outbursts.
Sometimes he withheld food from her for not adhering to his religious beliefs. And then, when it came to sexual intercourse, he showed no regard for her feelings and would often resort to physical violence before forcing himself upon her. Tragically, Hafsa lost her first pregnancy at just four months due to the abuse she endured.
According to Hafsa, the terrorist-husband frequently referred to her as an infidel and treated her with unspeakable cruelty, as if she were subhuman.
When she eventually made it to Bama, Hafsa came in contact with other women who had also fled from Sambisa. They informed her that the man responsible for her suffering, Abu Hanif, had died during the last operation they had gone on before Hafsa's escape. 
Some months before she left, the group had split into factions. Her former tormentor had been with those who broke away and formed the Islamic State of West African Province.
The news relieved Hafsa, but the trauma of her past experiences continued to haunt her. She was determined to move forward and reclaim her life, but the scars of her past would remain with her for years to come.
"I was delighted to hear that he was killed in a fight with a rival group of Boko Haram. He was on the side of ISWAP," she said. 
"I am happy that he is not alive or among those who are surrendering today in Maiduguri. His being alive would have tormented me for life."
Hafsa recalled that in Sambisa, the cost of paying the bride price and conducting a brief wedding ceremony at the mosque to consummate the marriage is only ₦3000 (about $6). She explained that Boko Haram considers elaborate wedding ceremonies and fanfare sinful.
"To avoid drawing attention, marriages are conducted quietly, with only the men congratulating the groom after the dowry is paid," Hafsa said.
In the evening, two or three older wives of Boko Haram leaders would accompany the "bride" to her home – a mud house covered with bare corrugated iron sheets, mainly under trees to evade detection by military aircraft.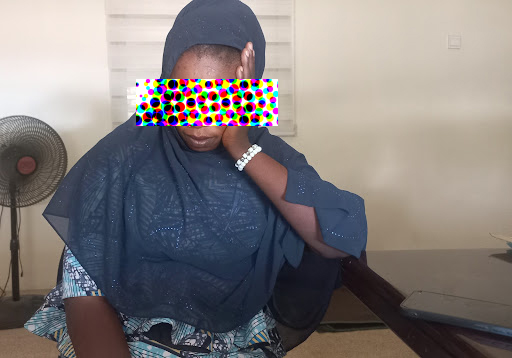 Returning home with a child
Hafsa had to plead with the camp officials to let her go home and see her family after spending weeks at the Hajj Camp rehabilitation centre. Initially, the officials did not believe she had a family in Maiduguri until her brother came to the camp to confirm her story.
Once she was allowed to go home, her friendly nature drew many visitors and supporters to their house. However, upon seeing her physical and health condition, many of them broke down and cried.
Shortly after, Hafsa fell ill and was hospitalised for several days. The doctors had to administer four pints of blood before she could recover from the strange ailment that had befallen her. Throughout her illness, Hafsa was terrified about her daughter's fate should she die.
But after Hafsa's recovery came another challenge – handling stigmatisation outside her home. She had to learn to stand up when anyone tries to denigrate her or mock her daughter. She also constantly reminded herself that she was not responsible for what befell her because anyone could be a victim.
"I am a fierce survivor, and I even had to fight the wives of Boko Haram who dared to come and mock me in Sambisa. Yes, out there, I was wild and fearless, and I even beat up two women who called me an infidel," she said.
Although this later earned her a severe beating for daring to fight the wife of one of their commanders, Hafsa eventually earned their respect. "They avoided causing me trouble after that, and I could live peacefully."
Moving on
Hafsa said she is no longer ashamed of her circumstances and is not afraid to confront anyone who tries to say anything nasty.
"I've told them that I will not be apologetic about what happened to me because they, too, are not immune to being a victim."
She added: "I hate and detest the man who fathered my daughter, but my daughter is my world. I am determined to bring her up as a proud, confident, and happy child."
At the moment, Hafsa lives in a neighbourhood where people lack education on trauma and dealing with survivors of armed violence. Her mother and childhood friend have been her primary source of support. Her friend takes care of her daughter and never gives up on her. This and more has kept her away from mental illness.
One other significant part of the support system is the constant love she gets from her boyfriend, who remained dedicated after her return. He eventually proposed marriage, and although Hafsah hesitated due to her past, she later agreed.
Since her return home in Nov. 2021, Hafsa has focused on taking care of her child. Having lost contact with her for many months, Hafsa's family had given up on ever seeing her again, leading them to give away most of her personal belongings, including her school credentials. She had seven credits in her West African Examination Council (WAEC) result.
Before her abduction, she had planned to pursue her dream of becoming a nurse by enrolling in the College of Nursing and Midwifery. Despite this setback, Hafsa intends to work and provide for her daughter until she can afford to return to school.
Lifeline
Hafsa was recently supported by a Maiduguri-based NGO, Allamin Foundation, to learn how to produce liquid soap, petroleum jelly, room fresheners, and toilet disinfectants. After completing the two-week skill acquisition programme and receiving a starter pack from the NGO, she started a successful business.
She expressed gratitude to the foundation, stating that the business skill she gained will help her save for her daughter's education.
"Besides my family's moral support, I have not received any empowering support from anyone. With my mother getting older and our father passing away years ago, I am a single mother with no one to rely on. However, the newfound skill I have acquired has made me independent and empowered," she said.
Hafsa has since been making brisk sales promoting locally-made detergents and room fresheners on her social media handles. People patronise her products, mainly through her WhatsApp profile page, where she often posts photographs. She also delivers her products to retail shops at discounted rates to help them make a quick profit.
When Hafsah is not running her own business, she works shifts as a fuel pump attendant at a local filling station near her home.
---
Support Our Journalism
There are millions of ordinary people affected by conflict in Africa whose stories are missing in the mainstream media. HumAngle is determined to tell those challenging and under-reported stories, hoping that the people impacted by these conflicts will find the safety and security they deserve.
To ensure that we continue to provide public service coverage, we have a small favour to ask you. We want you to be part of our journalistic endeavour by contributing a token to us.
Your donation will further promote a robust, free, and independent media.
Donate Here