Armed Violence
Features
News
Abducted: Katsina Victims' Distressing Encounters With Terrorists
A school principal and two village heads from different parts of Katsina, Northwest Nigeria, share their experiences in the hands of kidnappers.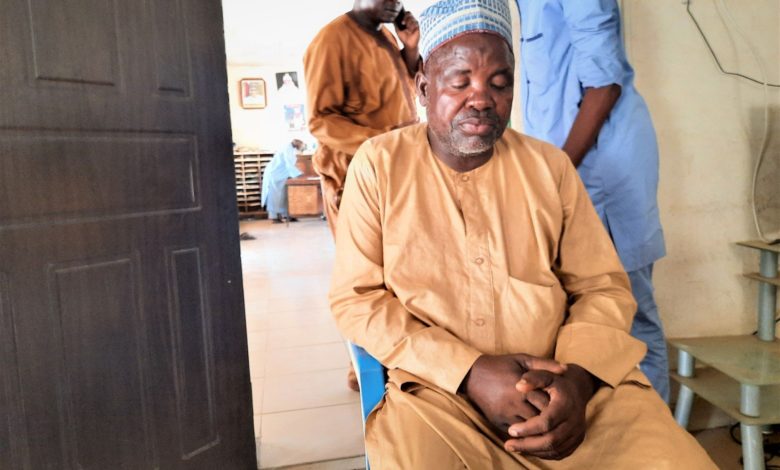 Mallam Suleiman* speaks in a whisper. As a civil servant, he is discouraged from granting interviews to the press and is constantly told all questions must be directed to no lower than the state ministry. But he feels betrayed by the same government and is eager to reveal what happened to him.
Suleiman is the principal of a public secondary school in the Batsari Local Government Area (LGA) of Katsina, Northwest Nigeria. He was abducted by a group of terrorists towards the end of May and had regained his freedom only about a week to the conversation with HumAngle. 
The trend of abductions has been on the rise in Northwest and North-central Nigeria, especially since 2018, due to the activities of terror groups, referred to locally as 'bandits', who also kill and sexually violate their victims. Suleiman had previously been attacked twice. The first time, in early 2020, the armed criminals collected his money and phone. The second time, also last year, they seized mobile credit cards, which he sold by retail, and then again his money and phone.
"This third one is the worst," he says. "The worst."
In the wilderness
Suleiman had just closed from work a few minutes past 1 p.m. and was returning to Batsari town on his motorcycle when he saw strange faces ahead of him. Trusting his instincts, he decided to turn back in the direction of the school but the terrorists, about four of them, chased and intercepted him. As they dragged him deeper into the forest, they threatened to shoot him several times.
"They used chains to lock our legs. Whenever rain fell, you would see snakes. Small ants would start biting you. We were outside, so rain would beat us. I suffered a lot. So, we couldn't wait for anybody to come and pay the ransom. You had to sell whatever you had to save your life."
Suleiman believes their final stop was somewhere within the forest area of neighbouring Zamfara State, which is notorious for serving as a breeding ground for many of the terror gangs. The location of his school is about 40 km east of the border with Zamfara.
In the bush, they continued to intimidate him. When he saw that he was running out of time, he had decided to sell his house to raise the ransom, but then the transaction was unlikely to be swift enough. Eventually, his family and friends came to his rescue.
"The demand for ransom was made on a Thursday and Saturday was given as the deadline. They said they would kill me if they didn't get the money; so, my family and friends had to raise it within three days," he recalls.
At first, they asked for N10 million because Suleiman was a "state government worker and the government would pay the money." When he protested, they halved the amount and then later reduced it to N3 million. Then N2 million. Then N1 million. Suleiman's brother continued bargaining with the abductors until they settled on cash payment of N700,000.
The transaction took place at past 4 p.m. and he was returned to the abduction spot later that night. After disappearing into the bush, they contacted his brother, still with Suleiman's phone, and instructed him to send a motorcycle to convey their victim back home.
When the terrorists abducted Suleiman, they covered his face with a rag and tightened it so he could not recognise them. The cloth was not loosened until his release nine days later. He says other victims have their faces covered too regardless of how many weeks they spent in the forest. When they are released, they often have difficulty seeing due to the sudden exposure to sunlight.
"It is only women whose faces are not covered. And they don't usually beat them like the men," he says.
Asides the first day when the gang members said there was no food, Suleiman was luckily fed twice a day, in the morning and at night when he also got to drink water. He was additionally allowed to observe the periodic Muslim prayers.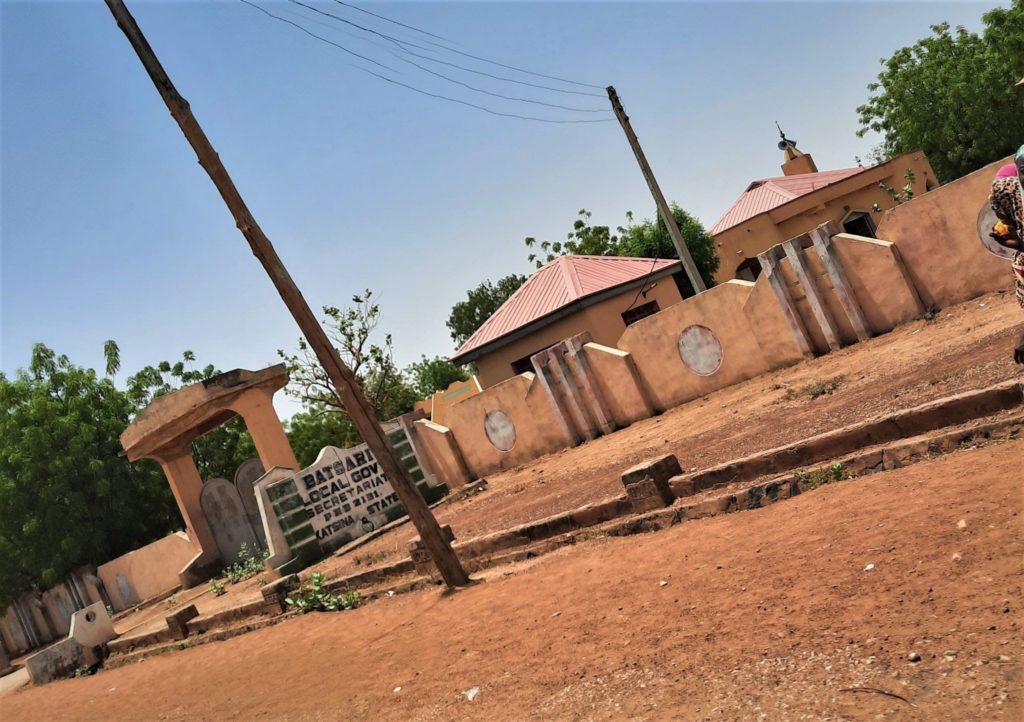 The night Suleiman was released, his brother arranged for his medical check-up and he was given some prescriptions. Asked about the psychological toll the event took on him, he simply dismisses it.
"I cannot be affected psychologically," he boasts. "Why because when you have eeman (faith), you cannot have a psychological problem. Even the Divisional Police Officer (DPO), when he interviewed me, he asked why I was not psychologically affected. I said it's part of our religion. Whatever happens has been destined, so why should I bother myself?
"The only thing I know is that they beat me the first day. They beat me seriously. They even injured me with a lot of things," he adds, pointing to his chest and upper back. "They didn't touch me again after that. But that very day when they took me, I'm telling you it was just like I was not going to survive."
⸻⸻
Maigari Labo, 58, did not have an easy time in the bush too. When he was kidnapped two rainy seasons ago, he was tied up with chains, fed frugally, and beaten often. "I suffered a lot," he tells HumAngle. "We were in a place with long plants. When they wanted, they took some of the well-soaked plants and beat us to their satisfaction." He spent 10 days in these conditions.
When gun-toting terrorists attempted abducting people from Labo, a community in Batsari LGA, in 2019, the locals had resisted. Shocked, the invaders took to their heels, leaving behind one of their motorcycles. The residents took the motorcycle to the village head, Maigari, who then had it sent to the Divisional Police Officer (DPO) after consulting the Sarkin Ruma.
"The bandits didn't like that the authorities were involved. I was on the farm planting guinea corn when they surrounded me with bikes and guns and kidnapped me. They took me into the forest. I had to pay for the bike and then my ransom, which was N550,000," he narrates, wearing a solemn expression.
To raise the ransom, Maigari had to sell a piece of farmland. As soon as he was released, he got his large family of three wives and 23 children on the road to Batsari town, fearing that the terrorists may come back for him. "I was always worried because I got several reports that they were back," he says.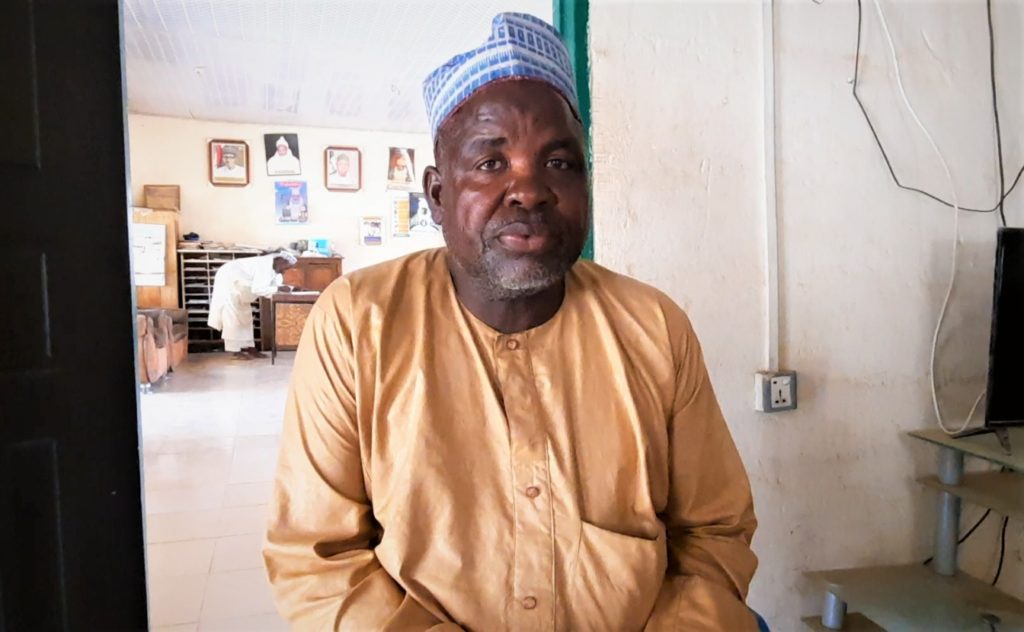 Thanks to telecommunications, work on his farms has not ground to a halt. Without having to travel, he gives instructions to workers based in Labo and receives feedback over phone calls. 
"I don't think they are looking for me, but I'm paranoid and scared that what happened to me before will happen again. About five months ago I think, they still kidnapped some of the villagers."
⸻⸻
From Jibia, a different LGA in Katsina is Hamisu Garin Gabas, also a victim of the new wave of abductions. Hamisu is the head of 'Yan Gayya, a small village of about 150 households. His encounter with the terrorists took place in the second week of May during the Muslim fasting season.
He starts by pointing repeatedly to the back of his head, a few centimetres from the rim of his cap. "Look at this place," he says spiritedly. "They hit me with the head of a gun and I was unconscious."
He had woken up to a debate between his abductors on whether he should be shot dead. One of them suggested he should merely be kidnapped and was able to persuade the others. Hamisu says the journey that followed was the equivalent of travelling thrice between Magama, where his meeting with HumAngle takes place, and Jibia town. That should be at least 15 km.
Before this incident, Hamisu's first wife and younger brother had also been victims of kidnapping. Their 17-day ordeal in the forest ended with the payment of N2 million as ransom.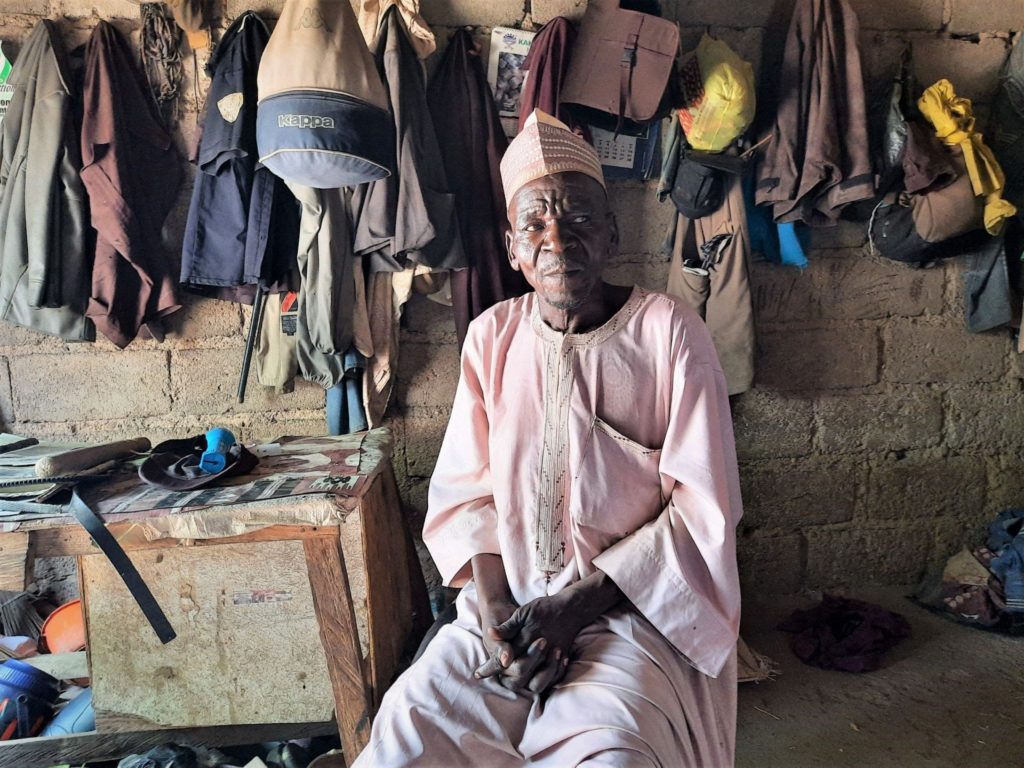 Profiling the abductors
Despite repeated claims of the infiltration of the terror groups by foreign nomadic Fulani groups, Suleiman says he could tell they were all from Nigeria.
"All of them are Fulani," he recalls. "The only thing is that, you know, there's Fulani of Katsina and there's Fulani of Zamfara. You differentiate them from their dialogue. We had both ethnicities represented in the group."
Suleiman observed also that some of his abductors may have been pushed to crime due to harsh circumstances. During idle hours when everyone was seated, he would hear them ranting about their past ordeals. It seemed that some were in fact victims of 'banditry' like himself before deciding to join the gang.
"One of them told me that it was those bandits that attacked their house and carried all their cattle and that it was what pushed him to join them," he says. 
Another member of the group explained that he used to smuggle items from the neighbouring Niger Republic. But when the Nigerian government announced the closure of borders in Aug. 2019, his fortunes capsized. 
They even arrested him, took him to the Criminal Investigation Department (CID), burnt his place, and turned it upside down. When he came back, he had no other business. So, he decided to join. Some of them had the intention of doing it; they don't have any empathy or regret. But there are those who became bandits by first being victims.
Abandoned by govt.
Suleiman is upset that even though he was kidnapped right after leaving his school, the government did nothing to secure his release. When pressmen contacted government officials at the ministry of education after the abduction, they had replied that they were looking into the incident. But little to nothing was done after that.
"I was not going on my own. I was not going for my business. I was working for the state government, and the school was not on strike or holiday. But I eventually had to pay for my ransom. There was no government intervention. The highest they did for me was that, when I came back, my zonal office sent a delegate to come here and share the sorrow and agony. And that was it."
Maigari has his own grouse with the authorities too. Having to resettle because of the threat to his life has been tough, especially because the cost of living in Batsari town is significantly higher than what was obtainable in Labo. And, besides that cash support of N50,000 he once received after taking his community's plea to the state government, he says nothing has been done to improve their situation.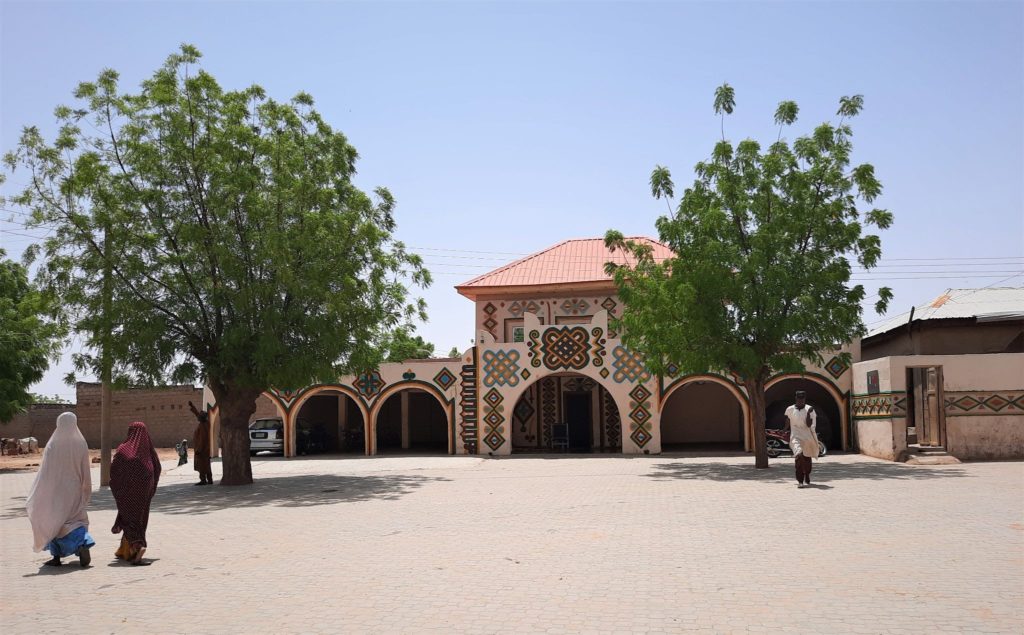 Schooling is impaired
As a principal, Suleiman sees first-hand the damage insecurity in the region is wreaking on the education sector. Some of the students' parents have migrated from the immediate community to the Local Government headquarters in Batsari town and others to Katsina, the state capital, taking their children with them. Enrolment has inevitably taken a hit. While 10 years ago, the school often admitted about a hundred students to the JSS 1 class, today new intake are not up to 30.
The teaching staff at his school do not also feel safe and many have stopped showing up regularly at work because of the dangers of travelling.
When the terrorists released Suleiman, it was with a warning that he must not be seen along the same road unless he was prepared to lose his life. So, he had a meeting with his staff and they decided the teachers who were indigenes of the town would continue to manage the activities while others support remotely.
"In the meantime, I am waiting to see what this government can do because I cannot continue to go to that place, risking, gambling my life without any intervention," Suleiman says.
His own children are schooling in Batsari town, which has been kept safe by vigilantes. "—You cannot see any bandits here. If you see them, automatically they cannot spend 10 to 20 minutes here, they'll kill them. That is why they are afraid to enter Batsari."
Regardless, Suleiman has his eyes set on the state capital of Katsina town, where he thinks his family will feel more secure. Being able to rent a house there and move his loved ones, he says, is the only way he can have peace of mind.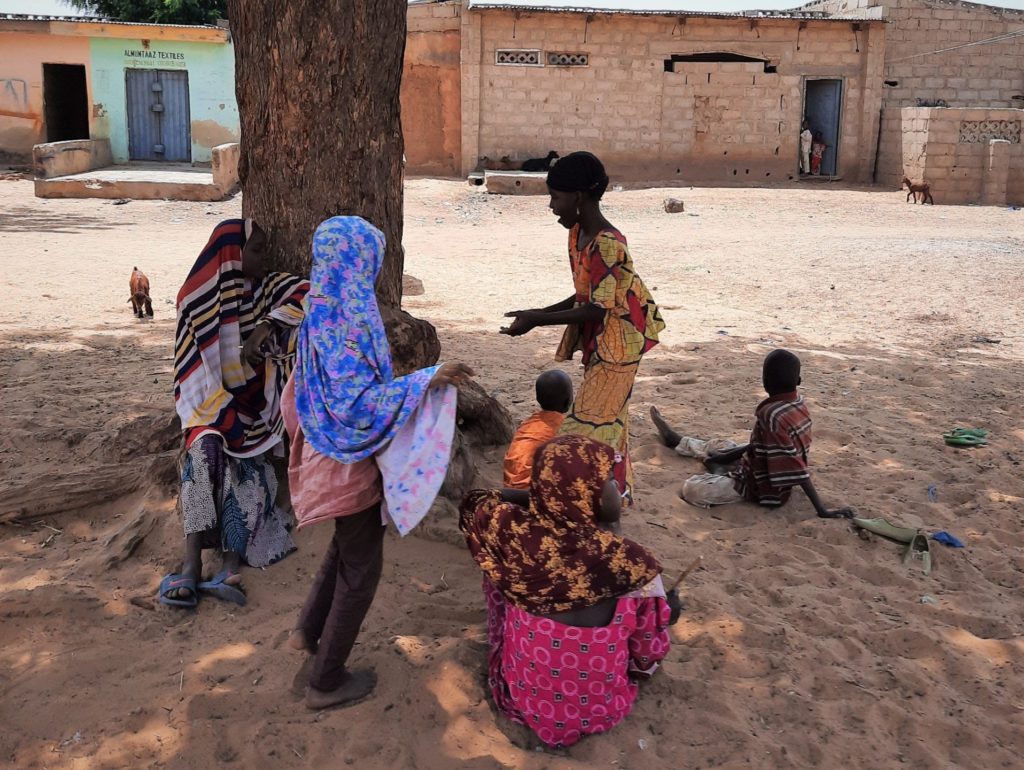 'We've all but died'
It is not only a few individuals like Suleiman, Maigari, and Hamisu who have lost resources and opportunities to the rampaging terror gangs. The ripple effect of their operations is felt by millions of people across various communities in the Northwest and North-central regions. Hamisu gives a glimpse into the predicament his people in 'Yan Gayya currently face.
"Now as I'm talking to you, the village I'm in, half of the people that live there are now here in Kukar Babangida, around Magaji Jafaru, right? In that same place, the number of women that they raped when they couldn't get money was at least 11. And these are just the ones we know." 
"They're even saying if we want to farm, they have to give us permission first. I think the only thing left for us to do now is to die. We don't have what to sell and we have no food," he adds. 
"See, after they took our cows, they came back and took our sheep. In fact, it got to an extent where they wouldn't even spare a chicken in a compound. When they were done with all that and realised there was nothing left, they would come into town to do nothing but pick up women and rape them. This is the kind of calamity we are in."
With their valuables and livestock looted and their farms inaccessible, many have decided to relocate to safer communities. He estimates that half of the women from 'Yan Gayya have moved into Garin Liman, a community in the Ga'dara area, also in Jibia LGA. While their village has neither state security forces nor vigilantes to protect it, Ga'dara has such structures in place. Those with relatives in the host community live with them and others have stayed in shelters provided by the traditional ruler. Hamisu is among the Internally Displaced People (IDPs) too. While he runs a shop in Magama, a town in the Mazanya ward of Jibia LGA, every evening at six, he leaves for Garin Liman to avoid getting attacked.
The situation was much worse before the people decided to leave their hometown.
Hamisu recalls: "They would come and tell the women that they would do taqaba [literally, 'piercing'] for their husbands. Some of them kill the husbands of the women that they have picked and raped. They insulted them and said, 'Your husbands are hiding. You'll grieve for them. We will kill them all.' So, after maghrib [evening] prayers, when we heard that they were coming (we had someone who informed us), we would run into the bushes."
The bushes were not safe either. Especially on nights when the moon was the brightest, they would have to take the additional measure of hiding behind trees, hoping their shadows would screen them from the invaders. 
"I swear, it got to an extent, there's a place where there's a snake hideout that people had to hide at. It was dark. Luckily, the snakes never came out during all those days. Man, we've been in a deep mess. We're still in it. We're just praying for ease from God."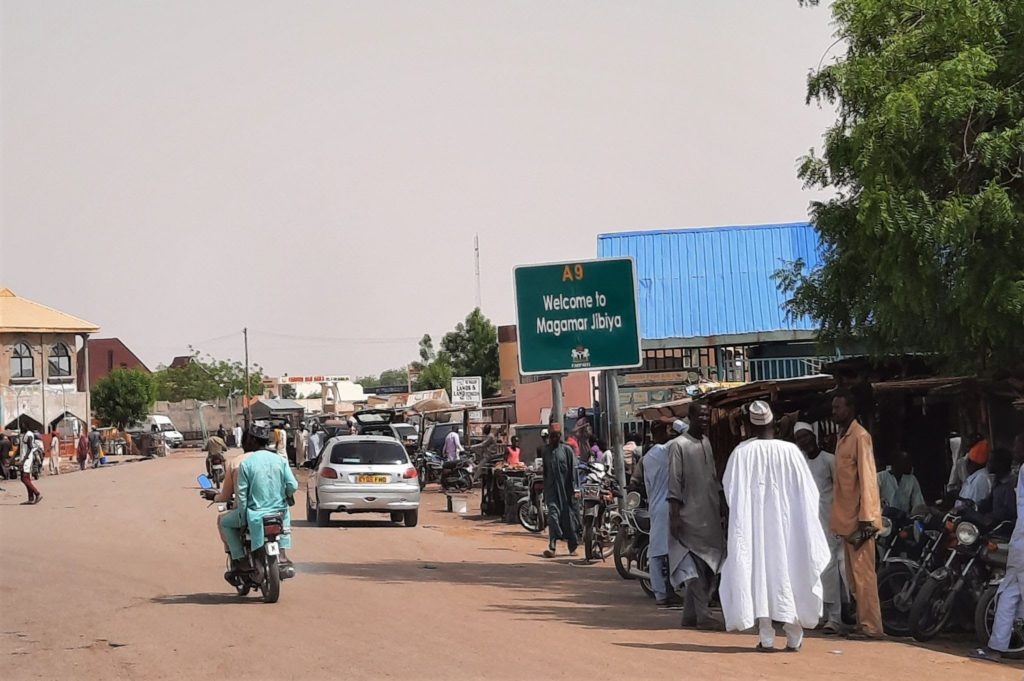 Regarding support from the authorities, Hamisu says guinea corn was recently distributed to IDPs in Garin Liman, at the rate of three people per bag. "—After that, there was nothing else."
The IDPs do not have livestock they can trade to be able to buy foodstuff and other essential needs. One implication that is hardly talked about but which they also consider important is that young women have remained unmarried for an unusually long time. This is because the men cannot afford to put together the customary pre-wedding gift boxes known as Kayan Lefe.
"If there is peace, everything will be better," Hamisu suggests. "Because a villager cannot stay in the village. He has to move to the city, where he is not doing anything. Now we're just living in misery. We need security. If God willing, we get that, that's when things will get better. If we're not safe, we can't have anything. What will you be given that you can keep? Nothing. That's it. Whatever you think you can get, God can give you if you're living peacefully." 
---
This is part of a series of reports supported by the Centre for Democracy and Development (CDD) to unmask the impact of rising insecurity in Northwest Nigeria.
---
Support Our Journalism
There are millions of ordinary people affected by conflict in Africa whose stories are missing in the mainstream media. HumAngle is determined to tell those challenging and under-reported stories, hoping that the people impacted by these conflicts will find the safety and security they deserve.
To ensure that we continue to provide public service coverage, we have a small favour to ask you. We want you to be part of our journalistic endeavour by contributing a token to us.
Your donation will further promote a robust, free, and independent media.
Donate Here