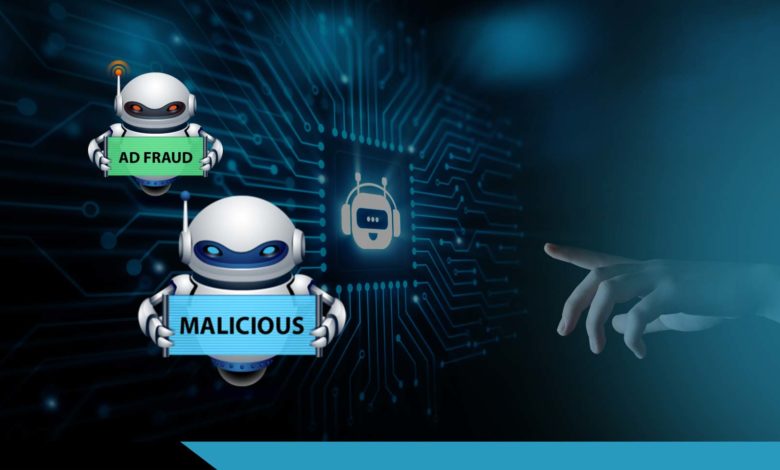 According to Neil Andrew, an expert on internet robots, 51.8 per cent of all internet users in 2016 were actually bots. The numbers keep on growing to the extent that websites came up with the idea of mandating people to prove that they are human before they are allowed to sign up.
The story is not different on social media.
There are hundreds of thousands of bots on different platforms today. Pew Research found that 15 per cent of all Twitter accounts in 2018 were bots.
Bots are everywhere and try to convince the people interacting with them to believe they are real people. They also spread disinformation and misinformation.
According to an article by Forbes, "66 per cent of all tweets that share links to popular websites and articles are shared by "bots" — accounts that are not associated with a real human user."
A bot is a software application programmed to do a certain task. It is automated to run according to instructions already given to it without human intervention. It imitates human behaviour and looks real.
On social media, bots behave in either partial or fully autonomous ways. There are hundreds of thousands of them on Twitter. Some of them were programmed to do an important and beneficial task, but many of them are engaged in nefarious and dishonest activities.
Malicious social media bots are used to shut down free speech by promoting anarchy or suppressing trending topics. They are also used to manipulate social media users, spread spam, or spread disinformation.
There is no exact number of social media bots, but in 2018, experts believe over 15 per cent of accounts on Twitter, 9.5 per cent of accounts on Instagram and four per cent of accounts on Facebook are bots.
How Bots Spread Misinformation
During the first stage of the coronavirus pandemic, numerous Twitter bots were intercepted and analysed by Bot Sentinel, an organisation monitoring the activities of bots on social media.
The founder of the organisation, Christopher Bouzy, found that these bots claim that China intentionally created COVID-19 as a biological weapon. They also claimed that the pandemic was overemphasised as an attack by Democrats against Donald Trump.
"Disinformation and misinformation spread quickly, especially if it is related to a major news event because people are actively searching for information, and too often they are unknowingly sharing false information," Bouzy told Inverse.
"We can use technology to help slow it down, but it really boils down to educating people on how to spot it. I believe this should be taught as soon as possible in schools, because critical thinking is extremely important to fight disinformation and misinformation," she added.
The use of bots to manipulate elections is also increasing. In 2018, Mexico's election saw millions of bots spreading misinformation on social media. Some of them were detected and many others went undetected.
According to The Atlantic, " about a fifth of all tweets about the 2016 presidential election (in the United States) were published by bots, according to one estimate, as were about a third of all tweets about that year's Brexit vote."
The use of bot to influence elections was not seen in Nigeria. But experts warn that as politicians continue to understand how to manipulate online platforms to win elections, the use of bot in Nigeria is at its doorstep.
Spotting A Bot on Social Media
Some useful techniques for spotting bots online were mentioned by BROADCOM (you can read here). Other tactics to employ while looking for bots, especially on Twitter are explained below.
Check for 24/7 Bot
One of the basic ways to spot a bot is to watch its activities. A human being cannot tweet 24/7 but bot does that sleeplessly. Follow the activities of any social media account you suspect as bot and watch the times the account posted or tweeted. If you find that it tweets 24/7 then you are likely engaging a bot.
Is it always retweeting?
There are also retweet bots. These accounts focus on retweeting a message that mentions a particular word or term. These accounts spread messages to amplify a particular voice or to make it trend. To detect it, mention a particular word you find on many retweets of the bot. Once you get a retweet, you get a bot.
Look for a reply bot
There is a reply bot on Twitter as well. This is similar to retweet bots but it replies a tweet with a particular word, hashtag or text. You should follow the same method that you used to detect retweet bot, to get a reply bot easily.
Policing Content Thieves
There are stolen content bots that copy a particular message or text and paste it on its profile. These ones are mostly found when there is a trend or a particular message is needed to trend. Look at the accounts you suspect as bots and check their messages to understand if they are really bots.
Other Traits to Look out for
Other traits of bots include following each other. Most bots follow and retweet each other and are pushing the same message with a particular hashtag. If you find a chain of followers on Twitter with similar messages and hashtags, you find a series of bots.
This article is a partnership between HumAngle and the Dubawa 2020 Fellowship (by the Premium Times Centre for Investigative Journalism) in promoting the ethos of "truth" in journalism and enhancing media literacy in Africa.
---
Support Our Journalism
There are millions of ordinary people affected by conflict in Africa whose stories are missing in the mainstream media. HumAngle is determined to tell those challenging and under-reported stories, hoping that the people impacted by these conflicts will find the safety and security they deserve.
To ensure that we continue to provide public service coverage, we have a small favour to ask you. We want you to be part of our journalistic endeavour by contributing a token to us.
Your donation will further promote a robust, free, and independent media.
Donate Here